Today is the day, I want to challenge you to join me and my family and pledge to unplug and unconnect.
What does that mean? It means that it is time to disconnect from all the technology and enjoy your family. Yes, that means you need to turn off the TV and every other device that keeps your mind preoccupied.
Finish reading this blog post (of course right? ... haha) and then go pop a bowl of your favorite popcorn and break out the board games, go for a walk or do something you love to do as a family together.
Why not invite over your immediate or extended family and throw together this yummy popcorn bar?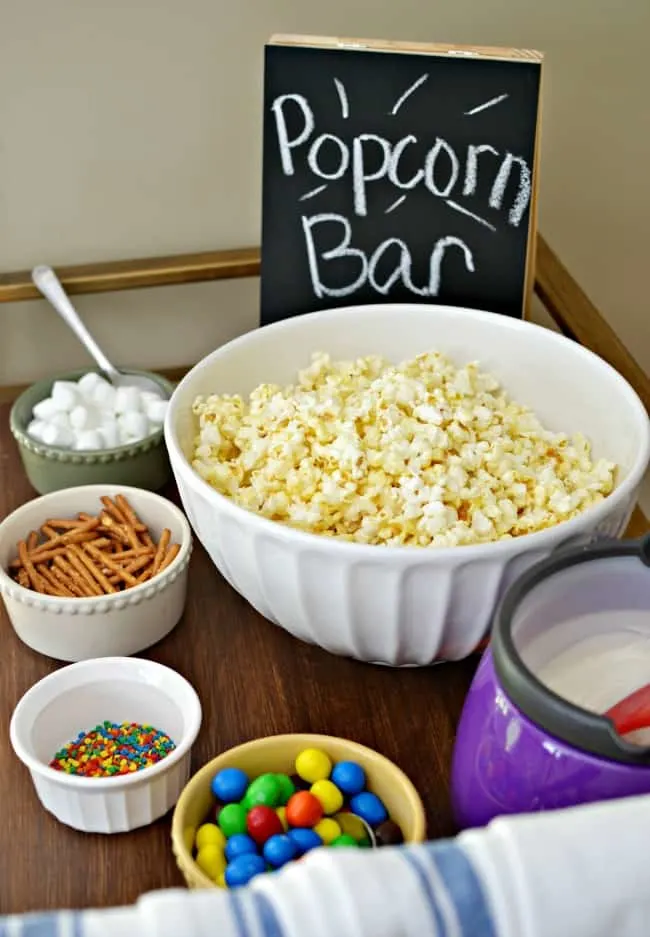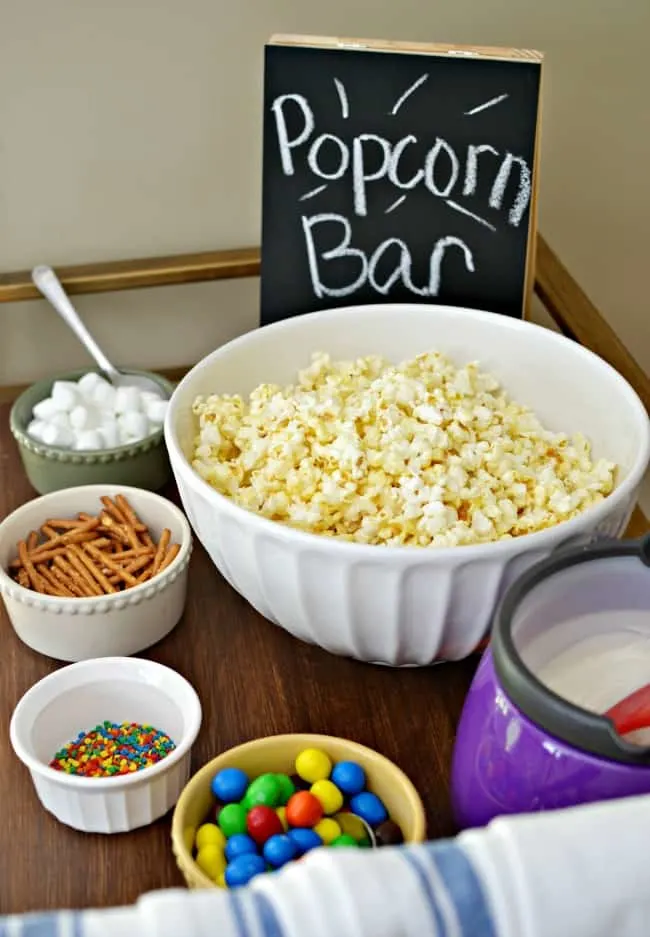 This post contains affiliate links.
WHAT YOU WILL NEED:
Your favorite Popcorn
White or Milk Chocolate (melted)
Various Toppings (IE: Chocolate candies w/ peanuts, pretzels, marshmallows, sprinkles, etc)
INSTRUCTIONS:
Pop your favorite Popcorn.
Melt your white or milk chocolate. We like to use a [easyazon_link identifier="B00KBUGQNY" locale="US" tag="thgisli03-20"]melting pot[/easyazon_link] to keep it melted while serving.
Once your chocolate is melted and popcorn is popped you are ready to munch. Top your popcorn with your chocolate and then start adding on the extras. We used chocolate candies with peanuts, pretzels, marshmallows and sprinkles. So yum!
As a blogger, sometimes it can be hard for me to unplug. There is always something to do whether it is to edit pictures, write posts or promote my brand on social media.
However, my daughter is quickly leaving her childhood years behind and the last thing I want her to remember is that mom was always in front of a computer.
I want her to remember family game nights or nights where we just enjoyed spending time together.
Join me and families across the world connecting and having fun as a family. Start a new tradition!! We have a whole cabinet full of board games in this house. It's on!!
If you enjoyed this Family Night Popcorn Bar post you might also like...
---
5 Tips to create a successful family movie night!