This shop has been compensated by Collective Bias, Inc. and its advertiser. All opinions are mine alone. #PoweredByRayovac #SureThing #CollectiveBias
Let's go on a Flashlight Scavenger Hunt! Grab a flashlight and this free printable to have a fun-filled evening with your family and friends. Great for all ages!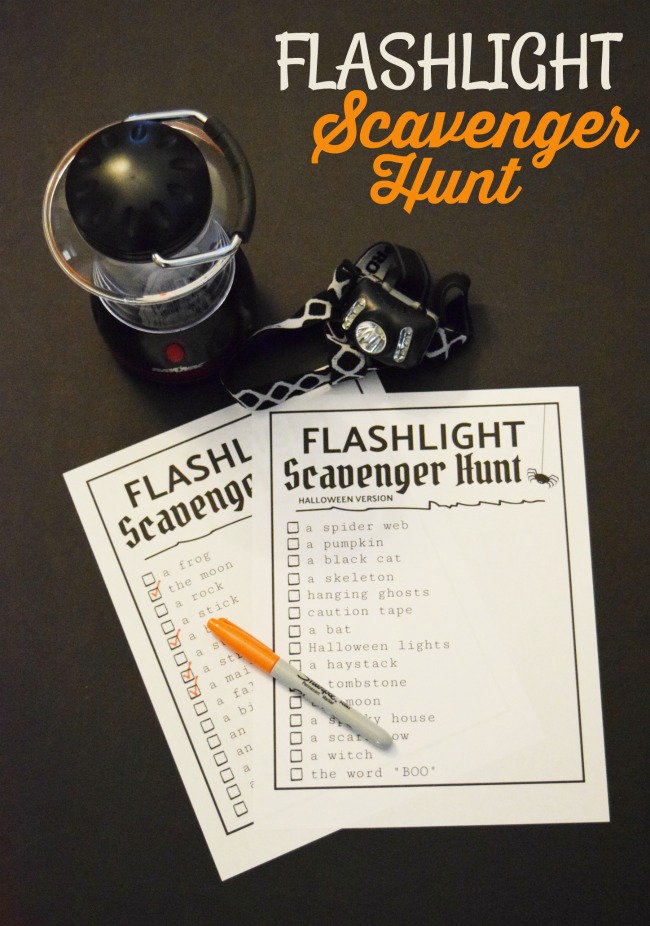 A flashlight hunt is the ultimate party time fun, especially if you are having a slumber party or a spooky Halloween get together. There are only a few simple steps to getting it all started.
First…
Round up all your flashlights and don't forget your RAYOVAC® batteries.
RAYOVAC® HIGH ENERGY™ is our go-to for all battery power needs because it is guaranteed to provide long-lasting power in high use devices like flashlights, computer mouses and of course toys. Not to mention they have been powering all our favorite items since 1906 and are made right here in the United States. (*Except the 9V)  But, what truly keeps us coming back, they last just as long as their competitors and cost much less.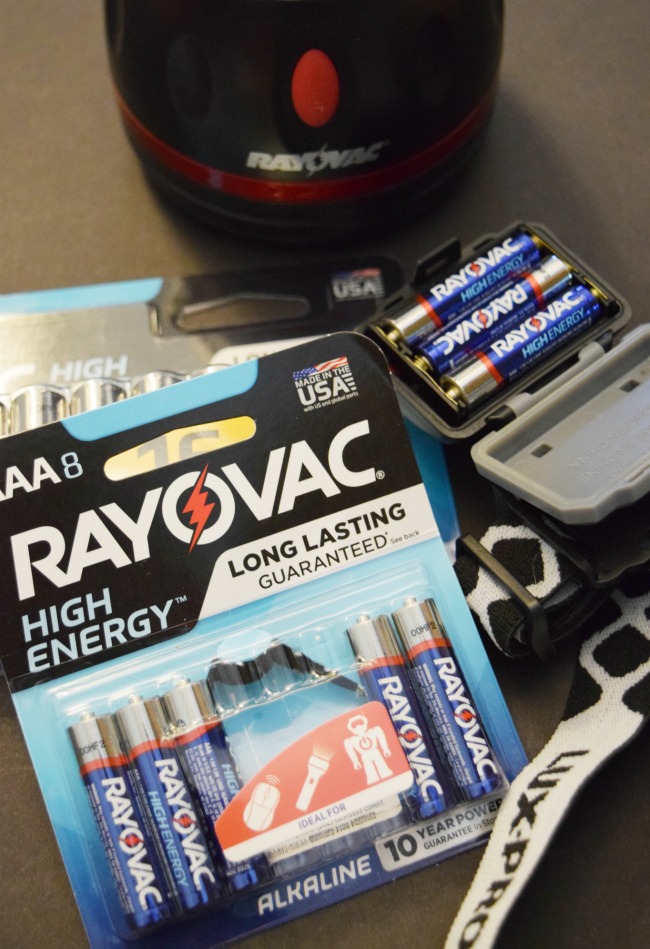 RAYOVAC® HIGH ENERGY™ in AA and AAA is what we gravitate to the most for battery purchases but RAYOVAC® has a wide selection including RAYOVAC® FUSION™,  RAYOVAC ® Recharge, RAYOVAC® Lithium, and RAYOVAC® Electronic. We also like to pick up RAYOVAC® FUSION™ batteries to have on hand because they are great in headphones and other high drain devices like gaming accessories.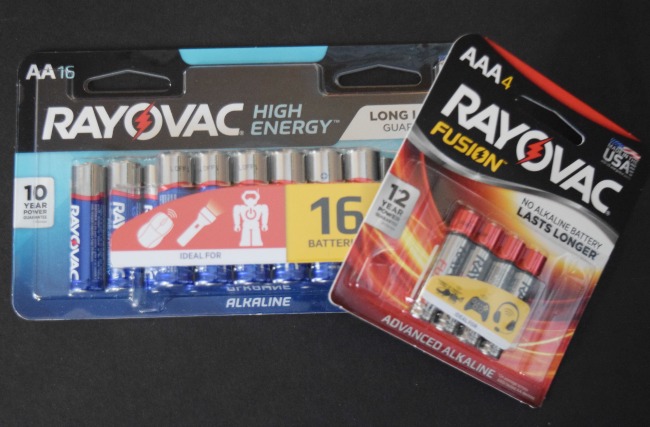 Next…
Choose one of our fun printables. We have the classic and the Halloween version. The classic is great for your everyday Flashlight Scavenger Hunt but it is that time of year and Halloween is around the corner. Going on the hunt for all things spooky in the dark is perfect. No worries, I didn't make it too spooky because let's be honest this hunt is great for all ages.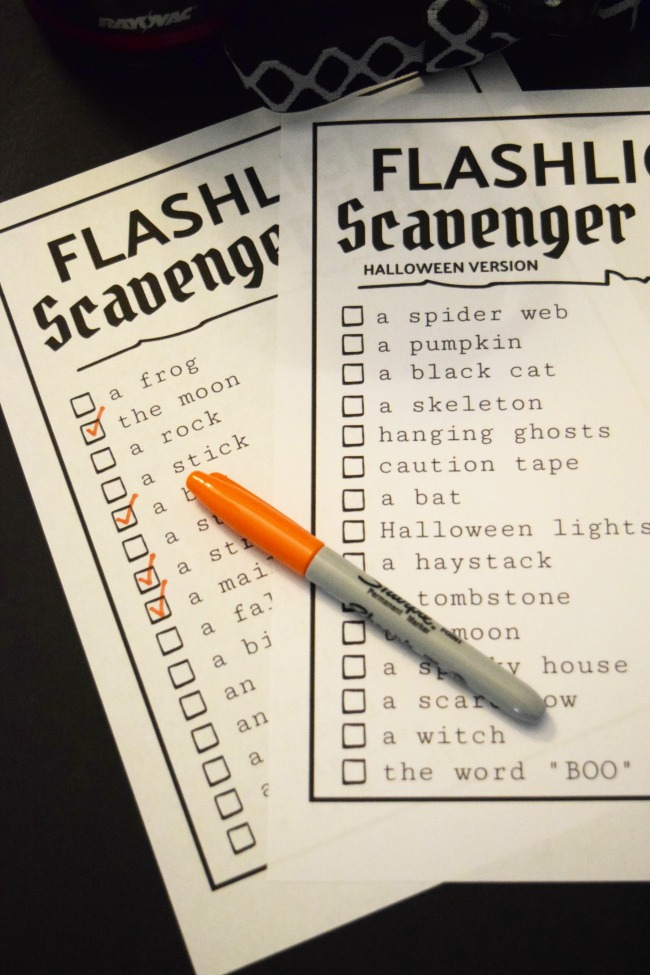 Last…
Get your hunt on! See how many fun items you can check off the list.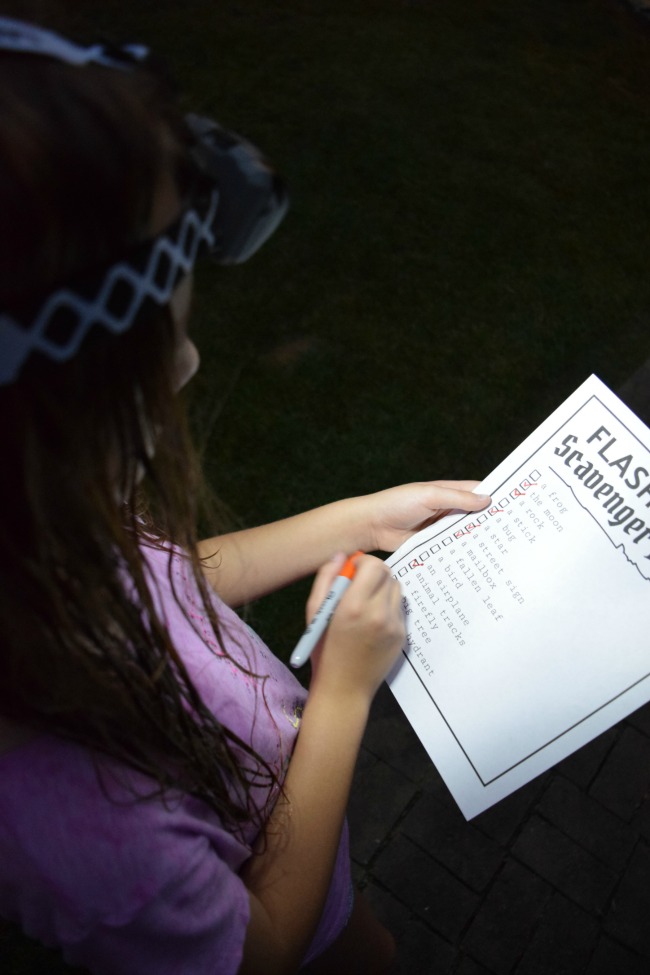 Don't forget to pick up your extra batteries at your local Walmart. They can be found in the quad at the front of the store. You definitely don't want to get started and run out of power for your lights. Lucky you, there are some handy coupons available. Print them here or here.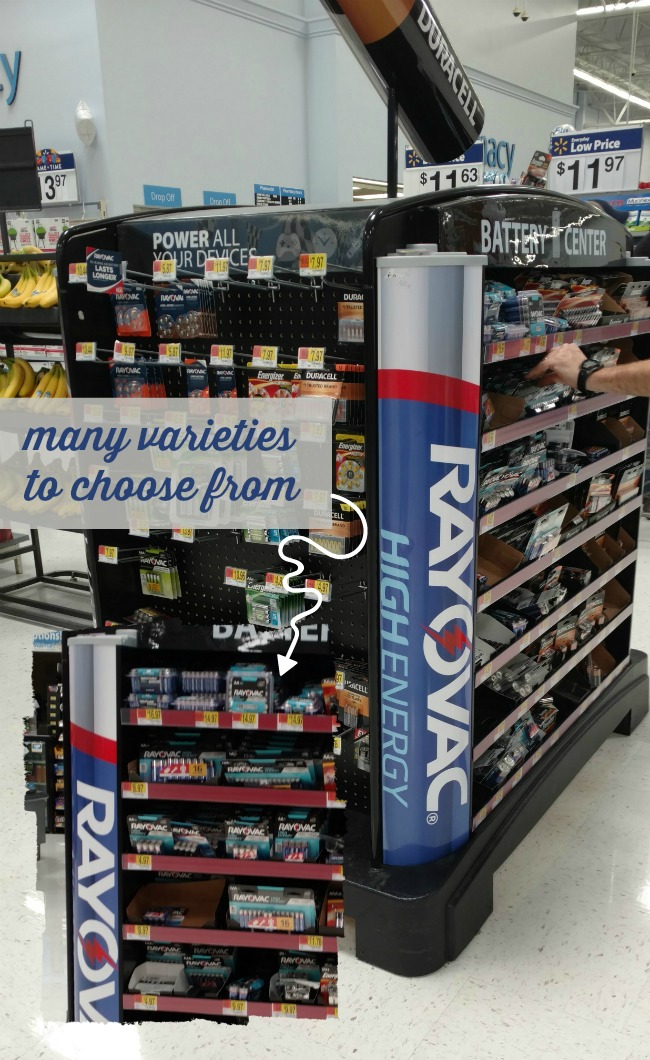 You know we all want to see you on your hunt so be sure to share with me and RAYOVAC® and let us know how they helped you tackle your power needs.
Even more Flashlight game ideas for kids…
Flashlight Tag: Hide and Seek in the dark! Just like regular hide and seek, 1 person is "it" and they try to find their friends with a flashlight.
Flashlight Freeze: Get moving to the music, but as soon as the flashlight beam hits you, freeze in place. If you move, you're out.
Flashlight Charades: Create teams and each team creates shadows against a wall, teammates try to guess the answer. Each answer right gets a point. The team with the most points wins.
If you enjoyed this Flashlight Scavenger Hunt post you also might like…
---