Let's go on a Flashlight Scavenger Hunt!


Grab a flashlight and this free printable to have a fun-filled evening with your family and friends. Great for all ages!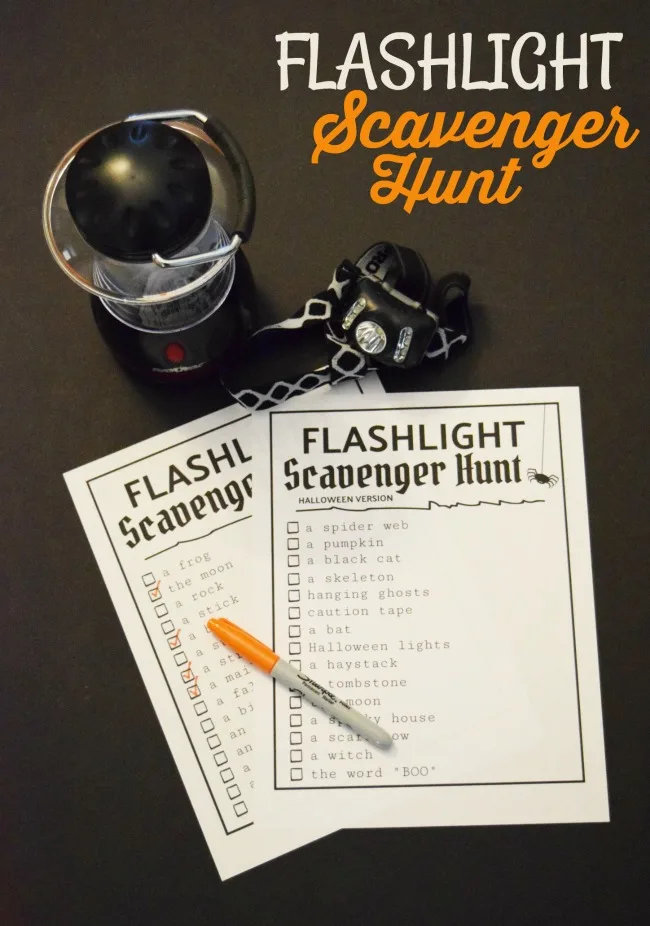 A flashlight hunt is the ultimate party time fun, especially if you are having a slumber party or a spooky Halloween get together. There are only a few simple steps to getting it all started.


First…


Round up all your flashlights and don't forget your batteries.


Next…


Choose one of our fun printables. We have the classic and the Halloween version.


The classic is great for your everyday Flashlight Scavenger Hunt but it is that time of year and Halloween is around the corner. Going on the hunt for all things spooky in the dark is perfect.


No worries, I didn't make it too spooky because let's be honest this hunt is great for all ages.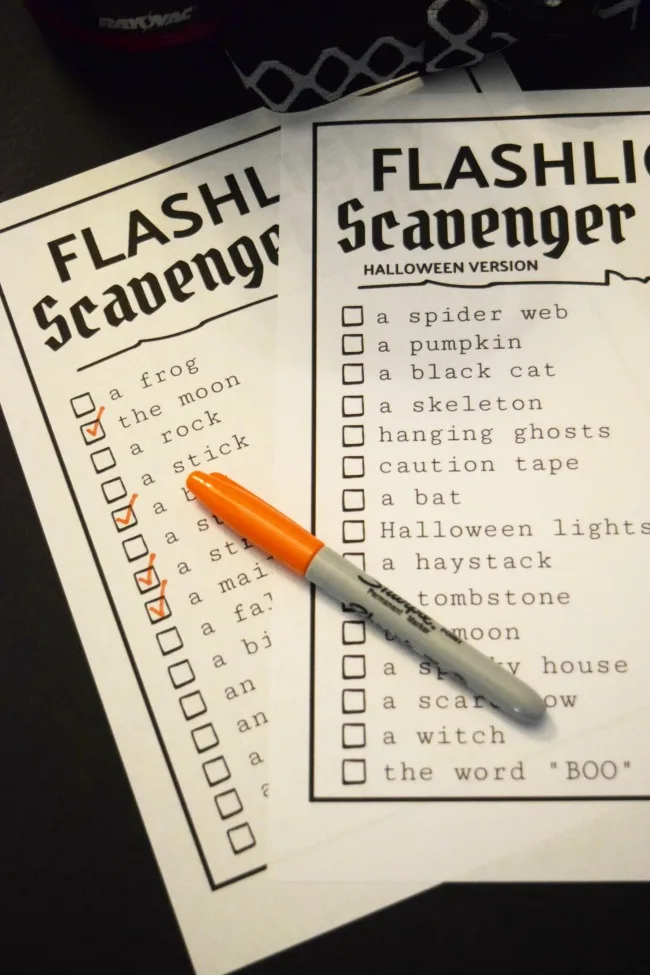 DOWNLOAD CLASSIC VERSION
DOWNLOAD HALLOWEEN VERSION


Last…


Get your hunt on! See how many fun items you can check off the list.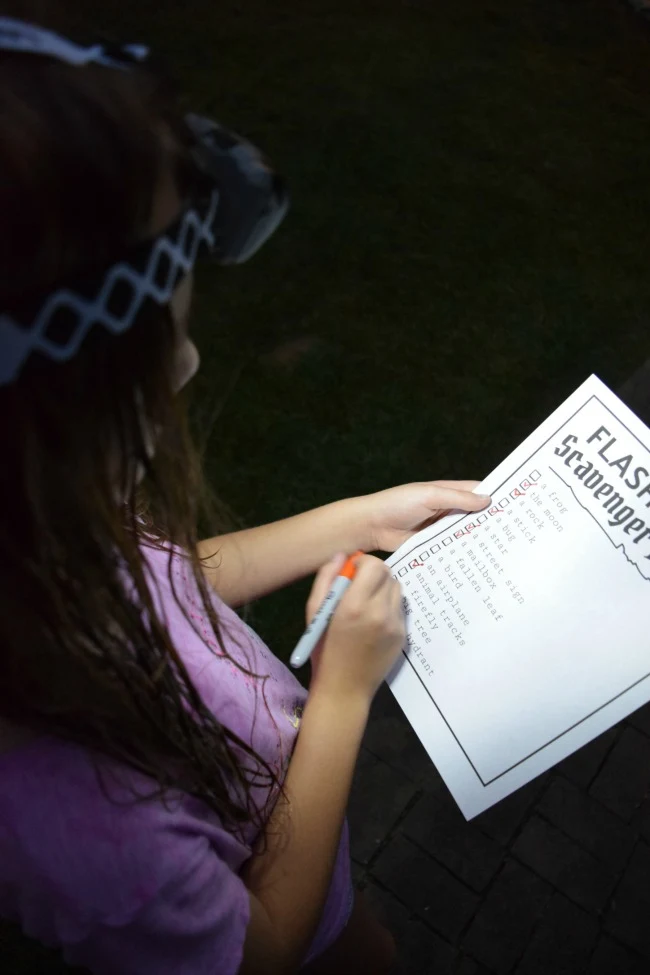 Even more Flashlight game ideas for kids…


Flashlight Tag: Hide and Seek in the dark! Just like regular hide and seek, 1 person is "it" and they try to find their friends with a flashlight.


Flashlight Freeze: Get moving to the music, but as soon as the flashlight beam hits you, freeze in place. If you move, you're out.


Flashlight Charades: Create teams and each team creates shadows against a wall, teammates try to guess the answer. Each answer right gets a point. The team with the most points wins.


If you enjoyed this Flashlight Scavenger Hunt post you also might like…


---
Halloween Party Games for Kids
Fall Bucket List & Scavenger Hunt
Thanksgiving games for kids and the whole family!