This might be the quickest blog post ever and I know it may be just a few days out for Halloween but it is definitely not too late for this fun Halloween Scavenger Hunt.
The items on this list will be perfect to find on Halloween night while you and all your little trick-or-treaters are out hunting candy too. You might can even find them in your own house or yard.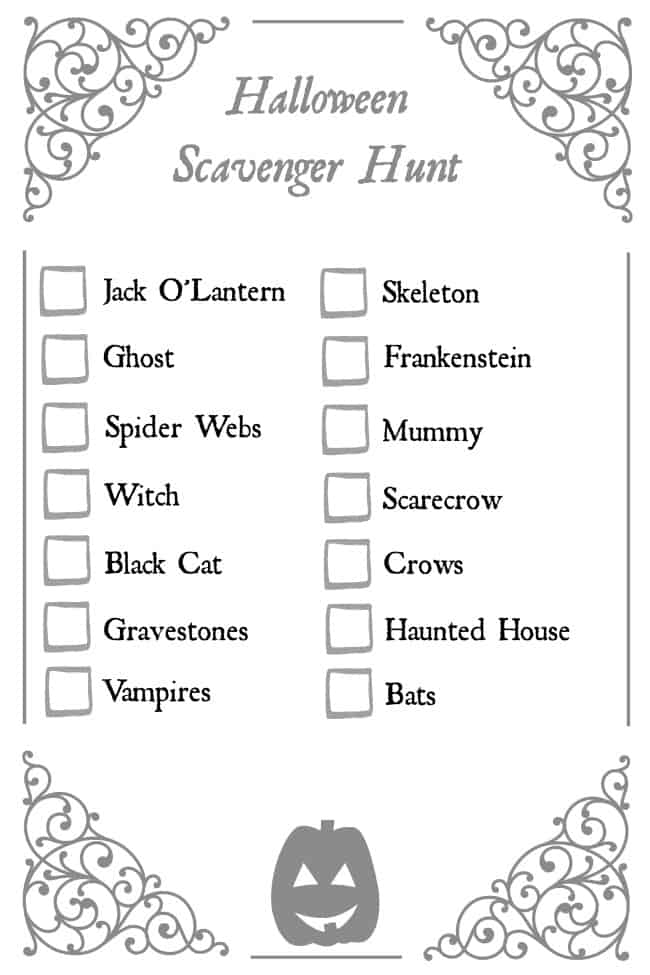 Want to get the free Halloween Scavenger Hunt Printable?
If you enjoy this Halloween Scavenger Hunt post you might also enjoy…
---