Learn how to make homemade bath fizzies, also called homemade bath bombs. Packaged up with a bag and ribbon or in a jar make a cute handmade gift.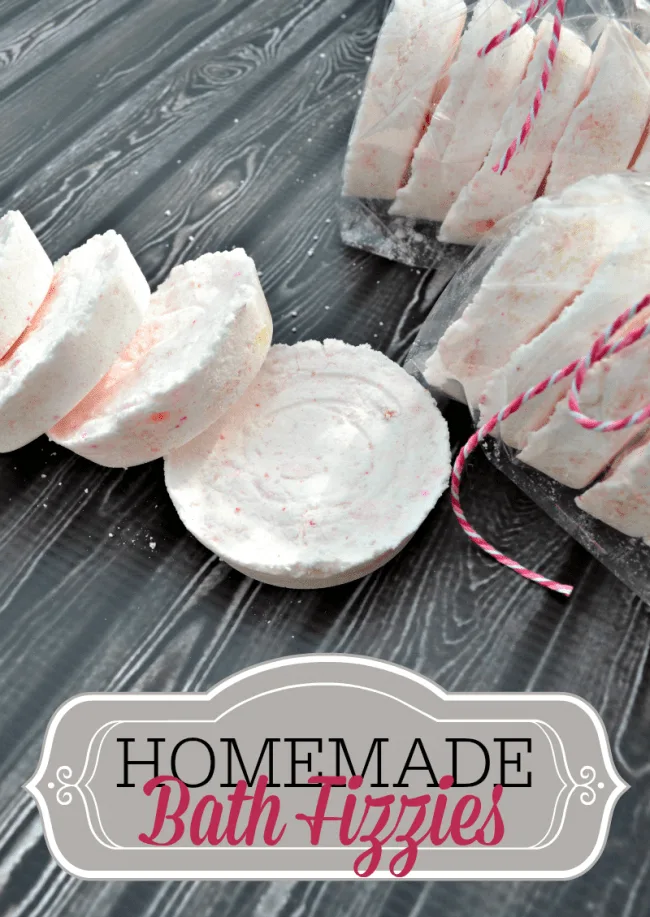 (This post contains affiliate links.)
I love bath bombs but when you buy them from the store they can get a little expensive, averaging around $4 to $6 a piece. Yikes!
Why buy them though when you can make a whole batch of homemade bath fizzies for the cost of just a few supplies?
Here are the supplies you will need:
baking soda
cornstarch
food coloring
your favorite essential oil >>> I used Jasmine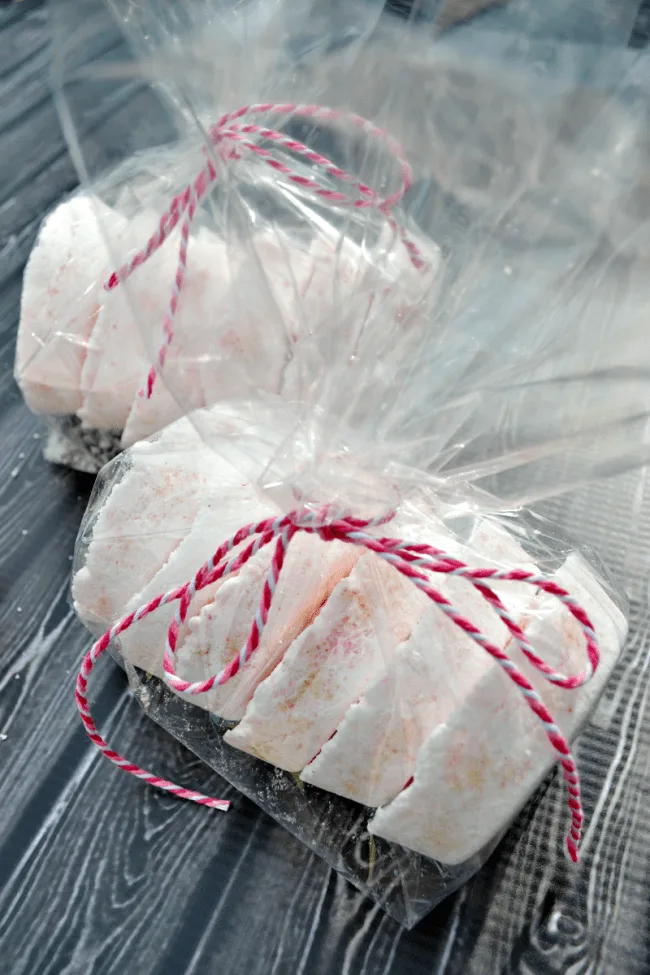 The first step you will want to do is mix your dry ingredients (baking soda, cornstarch, Epsom salt, and citric acid) together. You can find citric acid most likely around the kitchen aisle with the mason jars and canning supplies.
Mix 5-10 drops of your desired color of food coloring in a [easyazon_link identifier="B000H88PCU" locale="US" tag="thgisli03-20"]spray bottle[/easyazon_link] with water. Make sure your spray bottle has a misting feature because you will need it. Now you want to lightly mist your dry ingredients. I bolded lightly because it is important that you don't over mist. If you do over mist your mixture will bubble itself up before you even get to use it in the bath. No Bueno!!
Mist lightly and then mix around, rinse and repeat until you get the desired color. I mixed my ingredients in a 9x13 pan and misted lightly and kind of folded it in like a cake, highly technique. haha!
Drop in a few drops at a time of your favorite essential oil and mix around. If you want it to be stronger drop in a few more drops.
Now that your mixture has its color and scent you are ready to mold your bath fizzies. I used a muffin tin but you can use any type of mold you have available.
Fill your molds and allow to dry for 24 hours. Once your molds are dry you can pop them out and they are ready to give as gifts or use for your own relaxing bath.
Makes approximately 18 bath fizzies.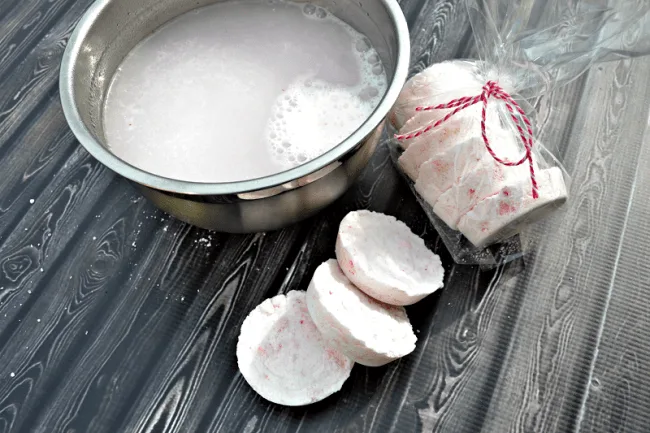 These are a lot cheaper than buying them from the store so they would make great wedding favors for your bridal party or bridal shower. They would also make great gifts for Mother's Day, Christmas, a special birthday, etc.
Want to print this Homemade Bath Fizzies recipe?
If you enjoy this Homemade Bath Fizzies post you might also like...
---