Indulge in the ultimate comfort food with this delectable homemade beef stroganoff recipe.


Tender beef cooked to perfection, smothered in a rich and creamy mushroom sauce, and served over a bed of buttery egg noodles.


Unleash the chef in you and treat your taste buds to a hearty, classic dish that will leave everyone asking for seconds.


Discover the joy of home-cooked goodness!




In just 40 minutes (all though this is mostly simmer time so no heavy time spent over the stove), using only a few simple ingredients, you can savor the delightful flavors of this ground beef stroganoff.


No need for complexity when you can enjoy a satisfying meal made effortlessly. Try it now and delight in a fuss-free, comforting dish!




What Is Beef Stroganoff?


An iconic Russian delicacy dating back to the 1800s.


Tender beef enveloped in a luscious creamy sauce, believed to have originated from the talented chefs of the Stroganov family.


Often complemented with mushrooms, this timeless dish is traditionally served over a bed of rice or egg noodles, offering a delightful and satisfying dining experience.




Ingredients you need for homemade beef stroganoff


1 (8 ounce) package egg noodles
1 pound ground beef
1 diced small onion
1 pkg mushroom pieces
1 tablespoon garlic powder (you can sub in fresh minced garlic instead)
1 teaspoon Worcestershire sauce (optional, you can leave it out if you don't like it)
1 (10.5 ounce) can cream of mushroom soup (if you want to leave this out you can but I would highly recommend keeping the Worcestershire sauce if you do)
1 1/2 cups beef broth
1/4 cup all-purpose flour
1/2 cup sour cream
salt and ground black pepper to taste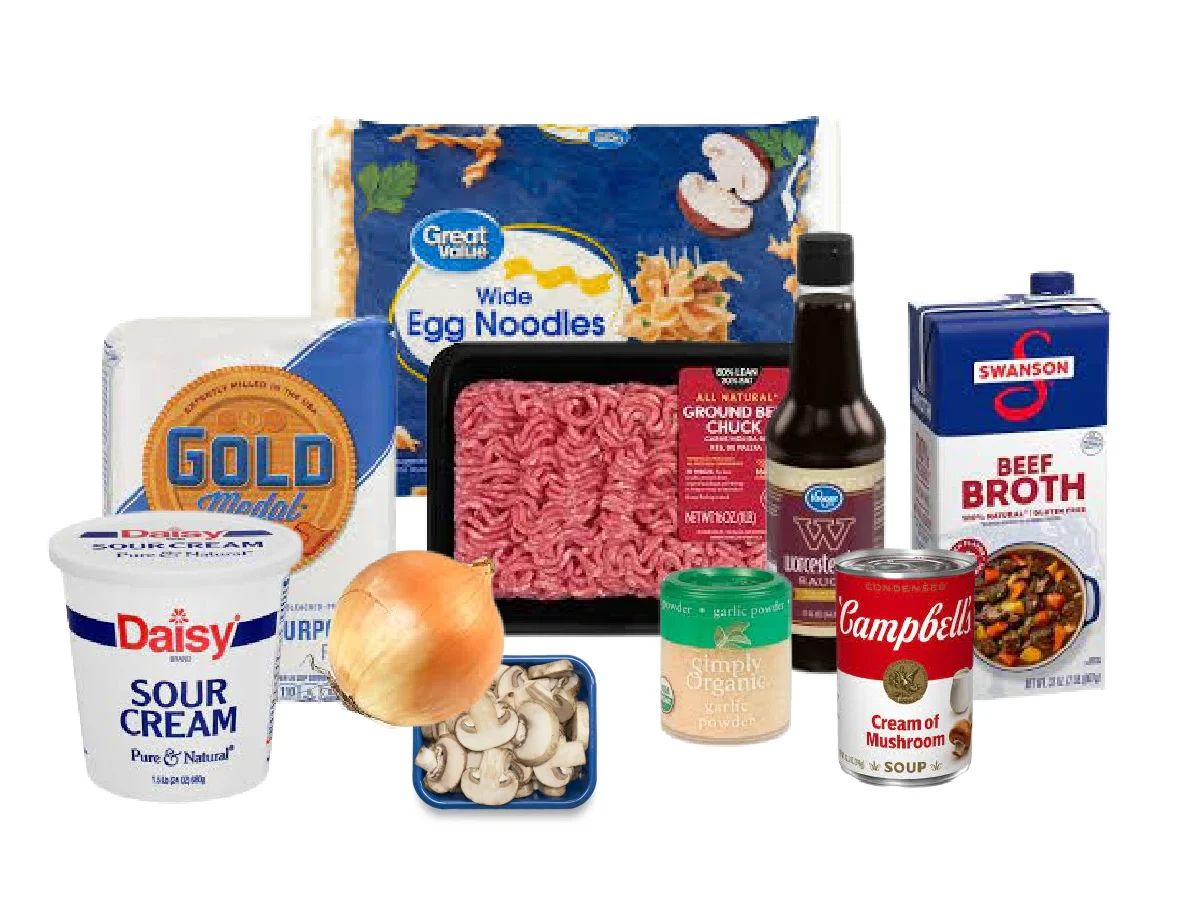 How to make homemade beef stroganoff
(hamburger helper copycat)


Gather all your ingredients.


In a large skillet, sauté the ground beef over medium heat until it turns brown and crumbly, which should take around 5 to 10 minutes.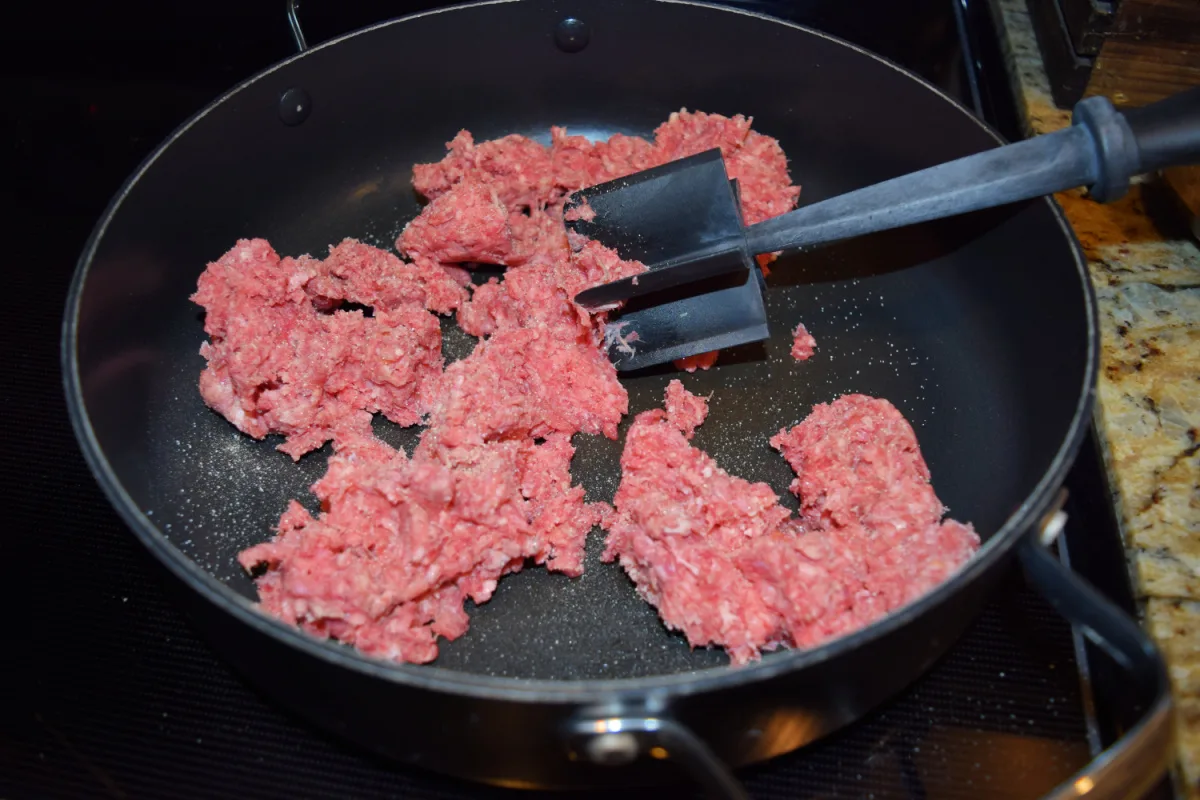 Drain the excess beef fat and then sauté the chopped onions, mushrooms, and garlic (powder or minced) in the skillet with the browned beef.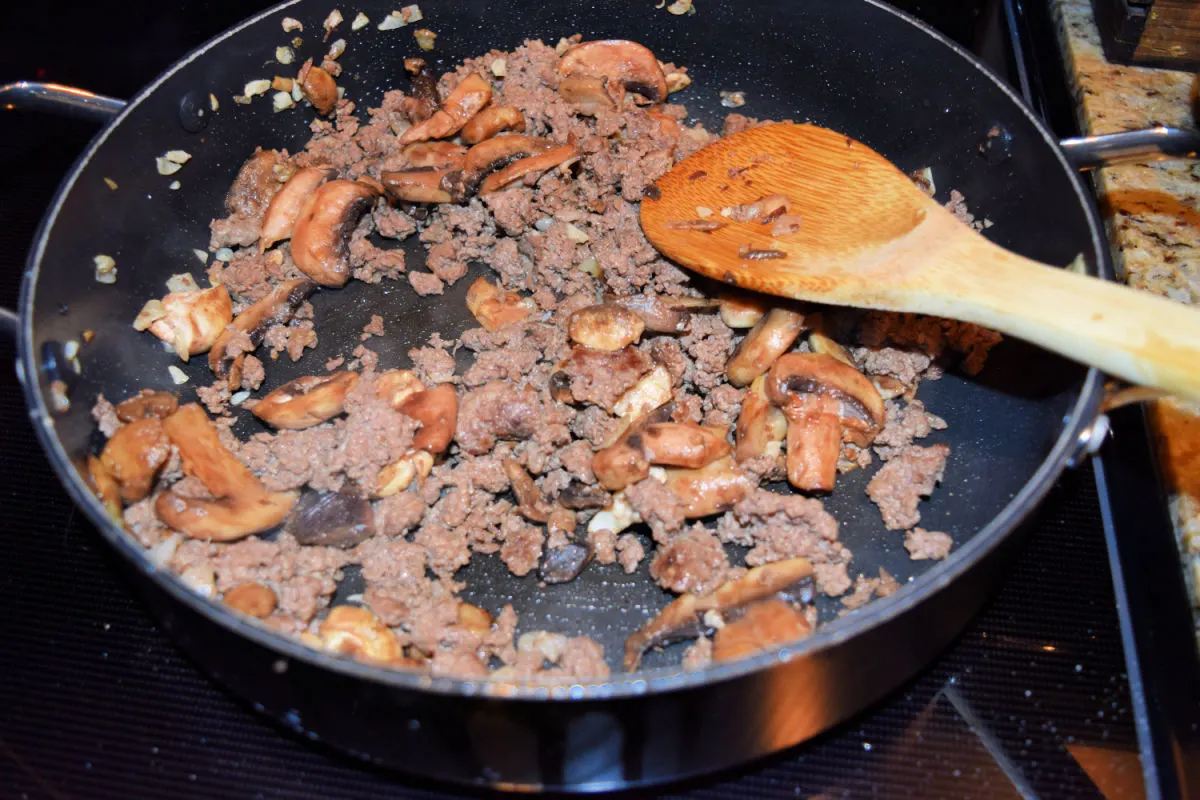 While the onion and mushrooms are cooking, bring a large pot of lightly salted water to a rapid boil.


Add the egg noodles and cook them until they are tender yet firm to the bite, usually 7 to 9 minutes. Drain the noodles and set them aside.


Once the onions and mushrooms are tender, stir in the condensed soup and Worcestershire sauce, then let it simmer for about 10 minutes, occasionally stirring the mixture.




Stir in 1 cup of the broth and heat to boiling; reduce heat. Cover and simmer 15 minutes.


Stir remaining 1/2 cup broth into the flour then stir into the beef mixture. Heat to boiling, stirring constantly. Boil and stir 1 minute.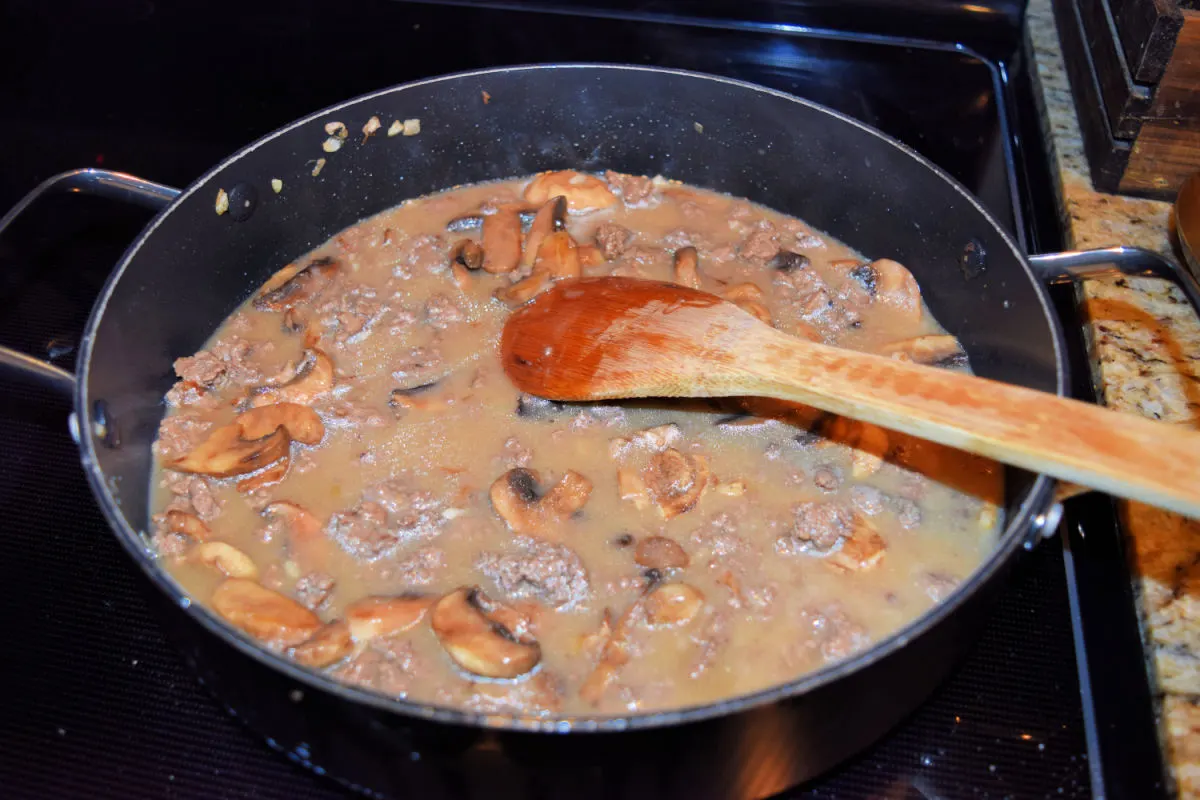 Now, it's time to add the sour cream and season the dish with salt and pepper, adjusting to your taste preferences.




Remove the skillet from the heat and add the cooked egg noodles. Stir everything together until well combined.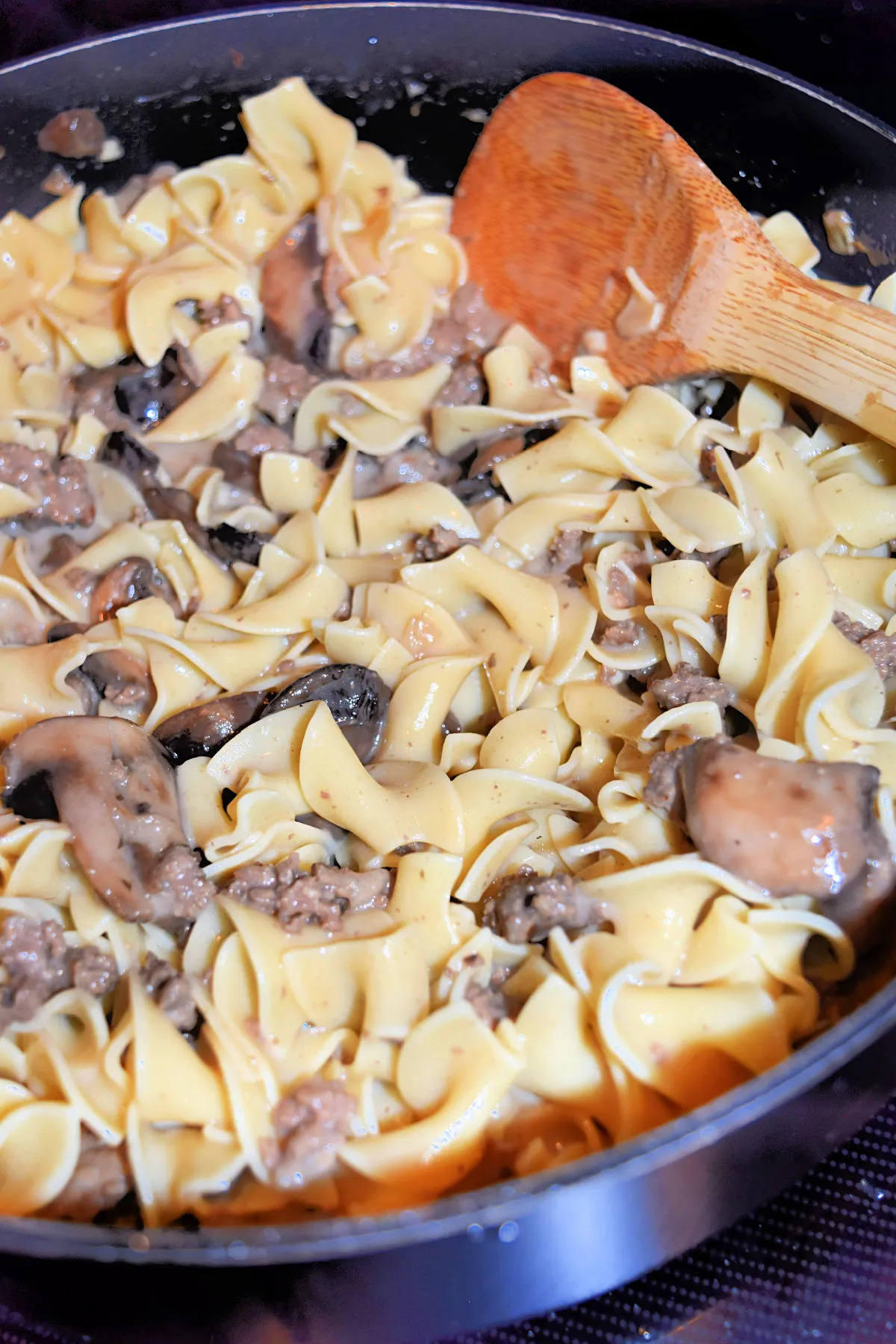 Serve the beef stroganoff hot and relish the creamy goodness!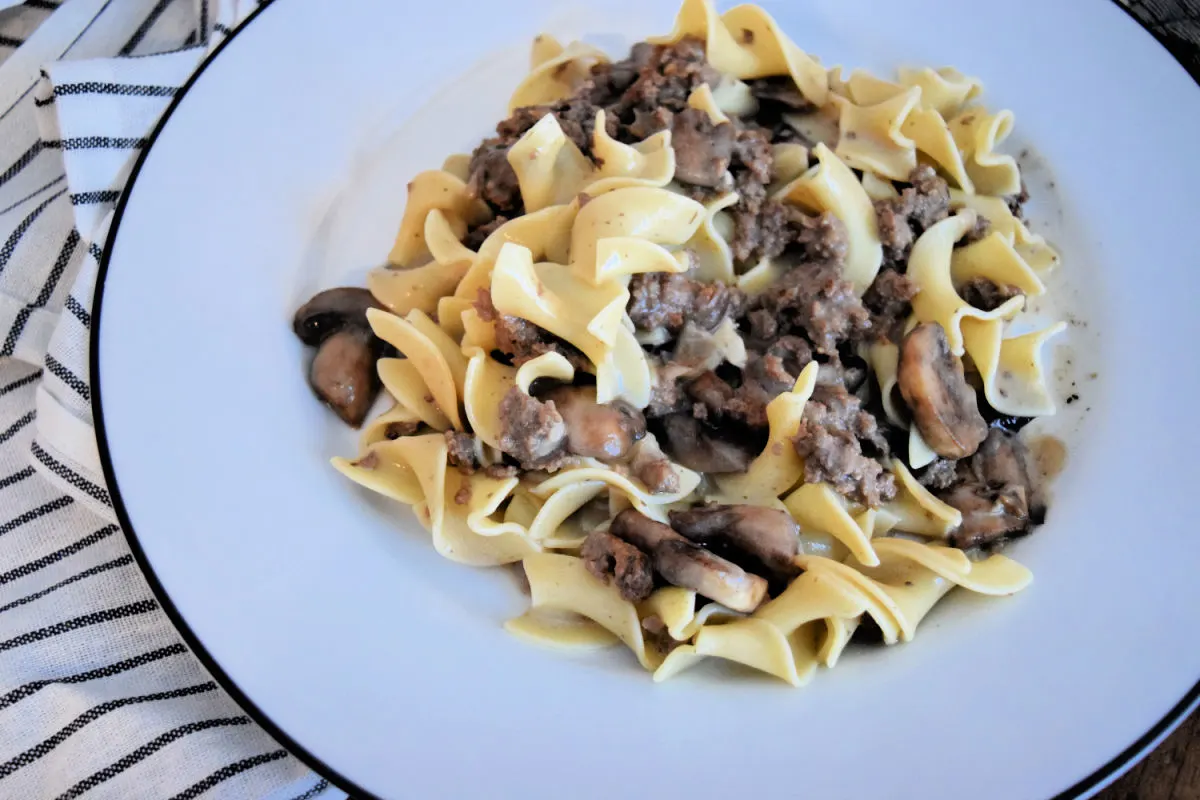 What to Serve With Beef Stroganoff


Considering the hearty nature of this ground beef stroganoff, a side dish may not be necessary.


However, if you wish to complement your meal and add a burst of color, a simple side salad is an excellent option.


For a unique twist, you can skip the egg noodles and instead serve the savory ground beef and sauce over white rice or creamy mashed potatoes, creating a delightful variation that will surely tantalize your taste buds.




How to Store Beef Stroganoff


To store any remaining beef stroganoff, transfer it to an airtight container and store it in the refrigerator for a maximum of four days.


When you're ready to enjoy it again, simply reheat the dish either in the microwave or on the stove.




Can You Freeze Beef Stroganoff?


Regrettably, cooked egg noodles do not hold up well when frozen.


If you intend to freeze this ground beef stroganoff recipe, it's advisable to exclude the noodles during preparation.


Instead, freeze the beef-sauce mixture in a container suitable for freezing, ensuring it remains safe and delicious for up to three months.


When you're ready to serve, thaw the mixture on the stove and then add the cooked egg noodles to complete the dish. Enjoy your freezer-friendly stroganoff with ease!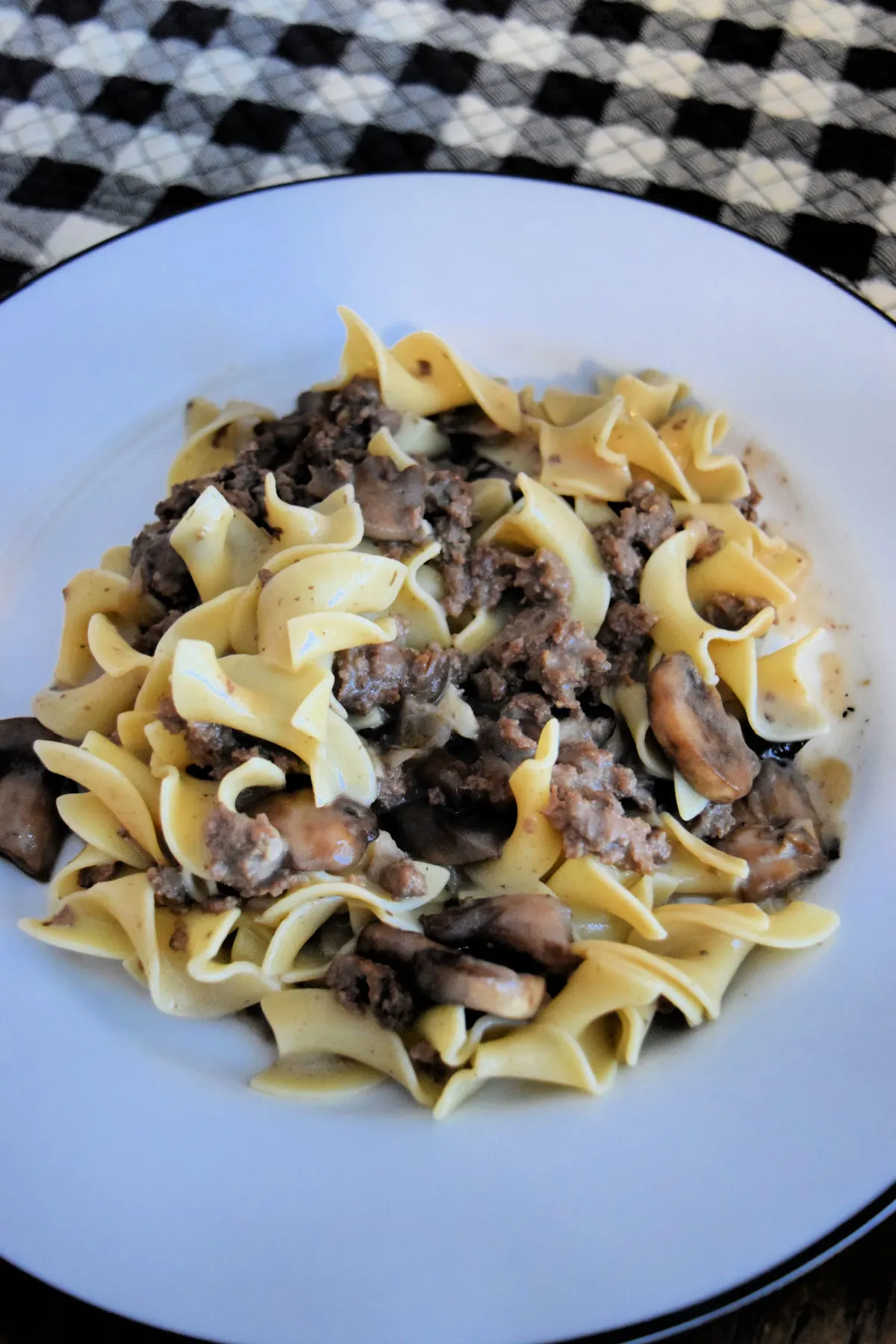 Want to print or save this homemade beef stroganoff recipe?