New Year's Eve is one of my favorite times to dress up my nails. I love glitter and New Year's is the perfect time to rock some glitter. I picked out some of my favorite New Year's Eve nail art designs to share with you today, on this day before New Year's Eve. Yes, it is cutting it close but you still have plenty of time.
These first four are gorgeous. The black and gold is of course very traditional New Year's colors and you can't go wrong with them. What about changing it up a little and doing black and pink? If you want to go a little bolder with your colors you could try out the fireworks design and for a more simple elegant look the gold french tips.
This next set of nails has a few more graphic designs if you like to try your hand at those. The New Year's clock is a fun take on a countdown to midnight. The champagne bubbles is perfect for a toast with a clink of your glasses. If you want to go a little more subtle you can just do straight colorful glitter nails or yet again keeping it elegant with the gradient champagne nails.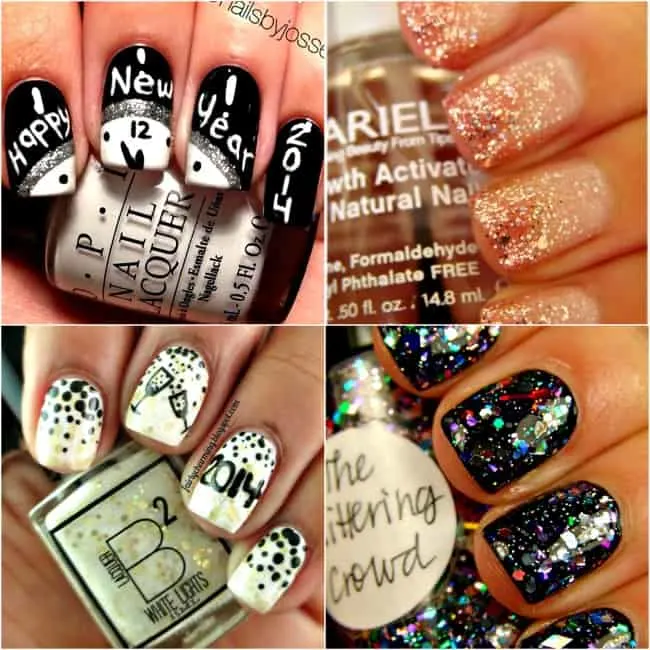 New Year's Clock
Lastly, If you are running short on time just grab the nearest bottle of glitter nail polish and give yourself an accent nail. Done!!
What is your favorite way to dress up your New Year's nail?