I like to curl my hair on occasion but don't always (like usually ever) take the time to drag out the iron or rollers to do it. That takes a lot of effort and lets be real I'm too lazy for that on most occasions. It doesn't help that my hair fights to hold curl like you wouldn't believe. If you have any tips for me on my hair holding curls I would love to hear them. 🙂
This is how I curl my hair without using heat.
Conair Spiral Curlers
You can pick up a set of these bendy rollers on amazon.
All you have to do is roll them up in your hair like a traditional roller and bend them over to hold them in place. This is what I look like after I have them all in place, straight silly.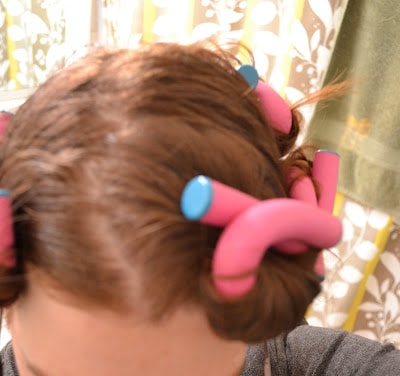 I kept these in for about an hour just to show you how they work with some light wavy curls. The longer you choose to keep them in the better your curl will end up.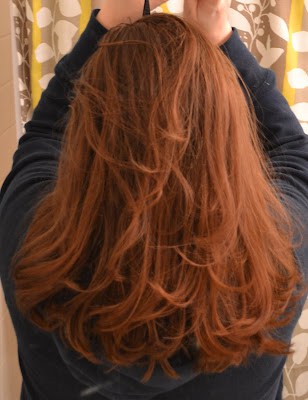 It is also worth mentioning my hair does not hold curls good at all and even when I sleep all night in these rollers my curls still fall to soft waves within a few hours. Grr! If your hair normally holds curls I don't think you would have any problems with these.
In the long run, heat curls still work better for me and I will still continue to use heat when I want curls for a special occasion, even if I do hate bothering with it. However, these soft waves are nice when I want something different than my board straight hair. Plus, I like the benefit of not having to put heat on it if at all possible.
Anyone else use no heat to curl their hair?
Any tips for me or someone like me to hold curls without a gallon of hair spray?
---
If you enjoyed these no heat curls tips you might like these other hair tips as well.
How to keep your hair looking gorgeous!
Hair Brush Tips: Which Style is right for you?