This simple yet flavorful slow cooker pot roast requires just one pot to make the most ultimate comfort food.


Simmered with carrots, potatoes, onions, and more to make an utterly perfect fork tender, melt in your mouth meal.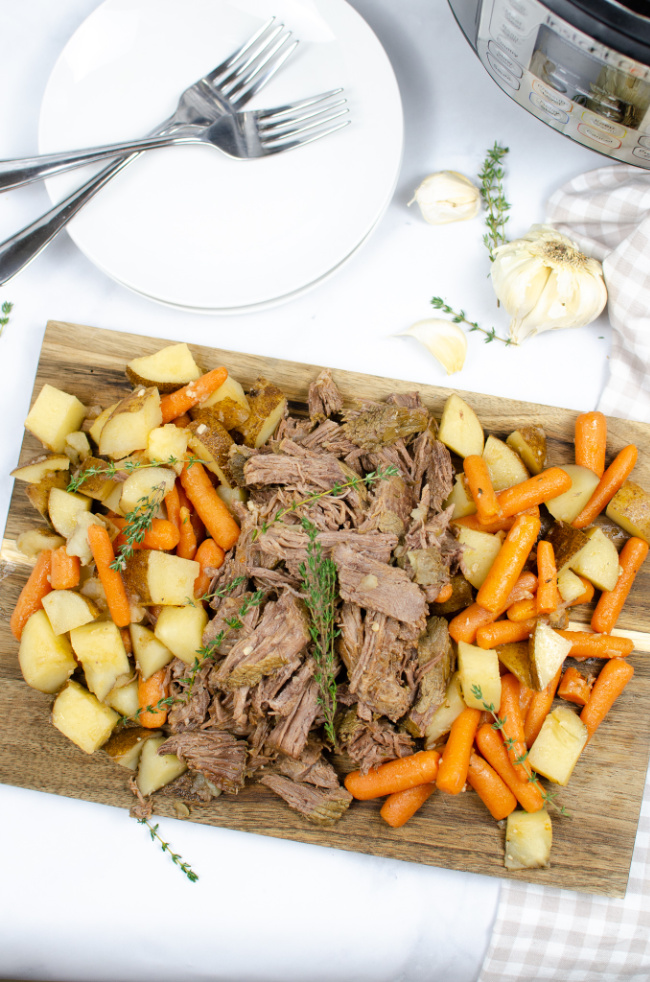 Pot roast is a comfort food classic!


Ingredients you will need:


1.5-pound beef chuck roast, cut in half
1/2 teaspoon Kosher salt
1/4 teaspoon black pepper
1 tablespoon olive oil
1/2 large onion, diced
1 tablespoon garlic, minced
1/2 tablespoon tomato paste
1/2 tablespoon Worcestershire sauce
1 cup beef broth
3 sprigs fresh thyme
8.5 oz baby carrots
1-pound russet potatoes, cubed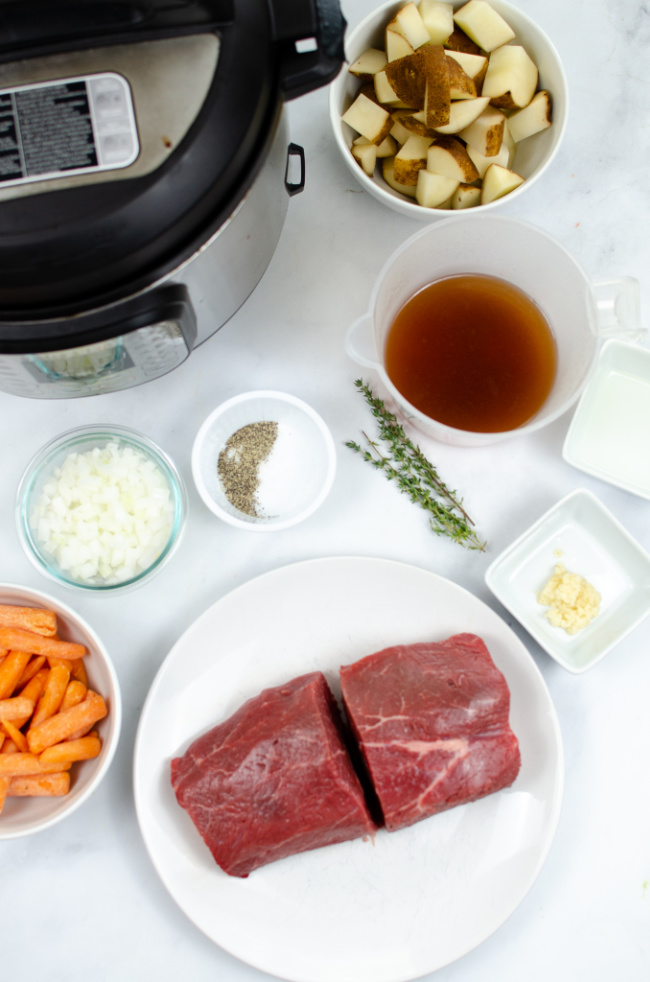 How to make the best slow-cooked pot roast!


Turn your instant pot (or ninja foodi, our preferred slow cooker) onto sauté mode. Once it has heated up, add in your oil.


Add the roast to your instant pot. Sear the roast on all sides. Once completed, remove and set aside.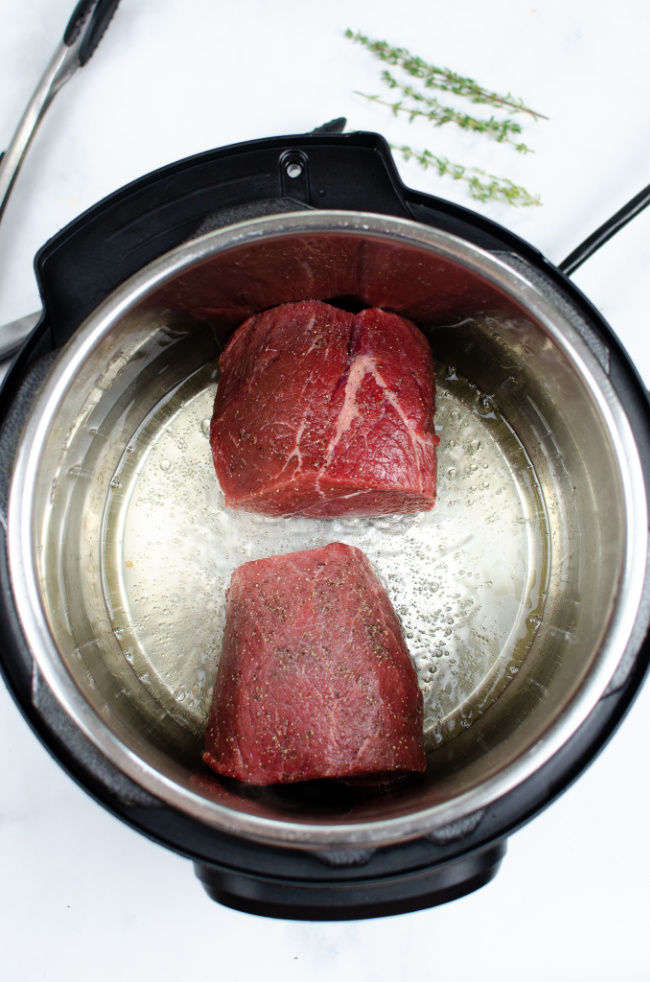 Without removing your oil, add in your onions.


Caramelize your onions for about 3 to 4 minutes and then add in your garlic. Stir well, and then turn your instant pot off by pressing the "cancel" button.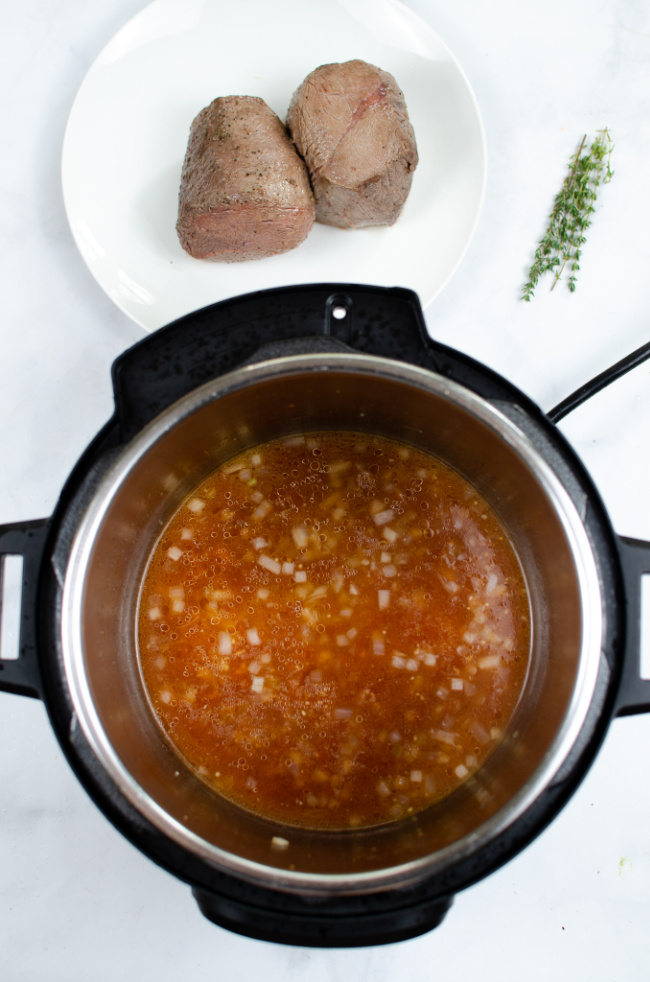 Add to your onions and garlic your beef broth, Worcestershire sauce, and tomato paste. Mix well.


Add your roast back to the pot on top of the broth mixture. Place one sprig on each roast and place another sprig in the broth.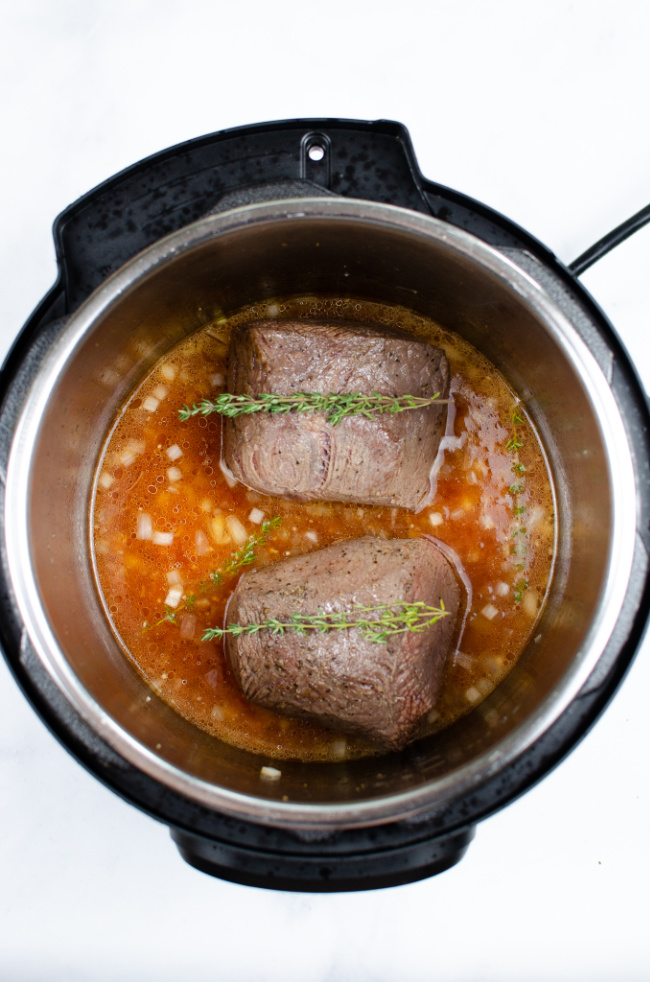 Close the lid and make sure that your sealing valve is pushed away from you to lock in your pressure.


Set your pot to one hour on high pressure. Once the time is up, allow it to naturally release for about five minutes. After you have allowed it to natural release, manually release the rest of the way.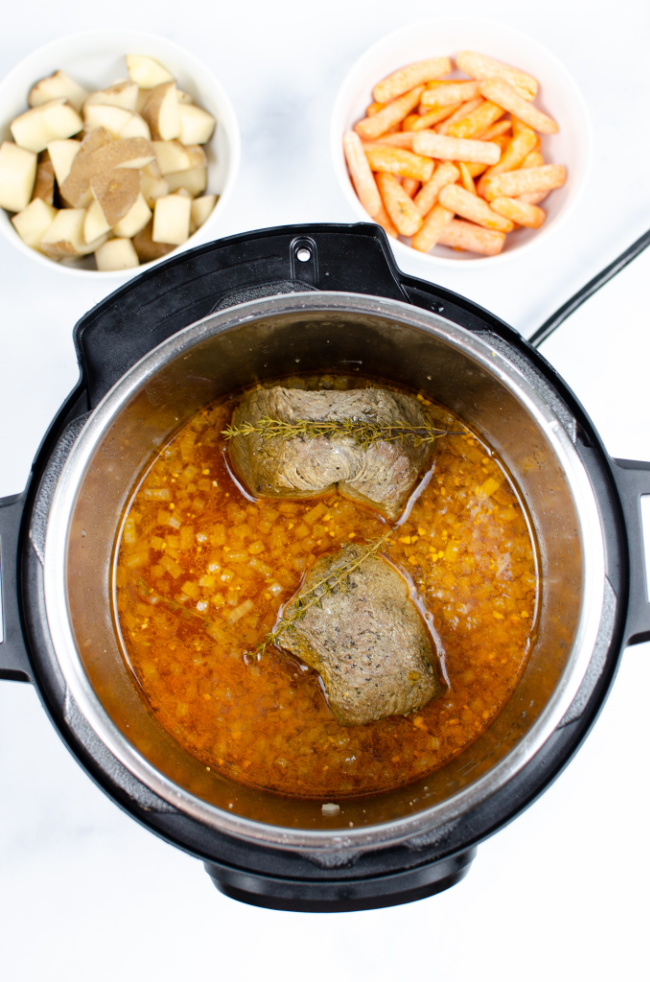 Add to your pot the carrots and potatoes. Give a little stir into the broth trying to make sure that they are well coated in the liquid.




Close the lid on your instant pot one more time by twisting closed. Close your ceiling valve. Set your instant pot on high pressure for 10 minutes.


Once the timer is done, allow it to naturally release for another 10 minutes, then manually release.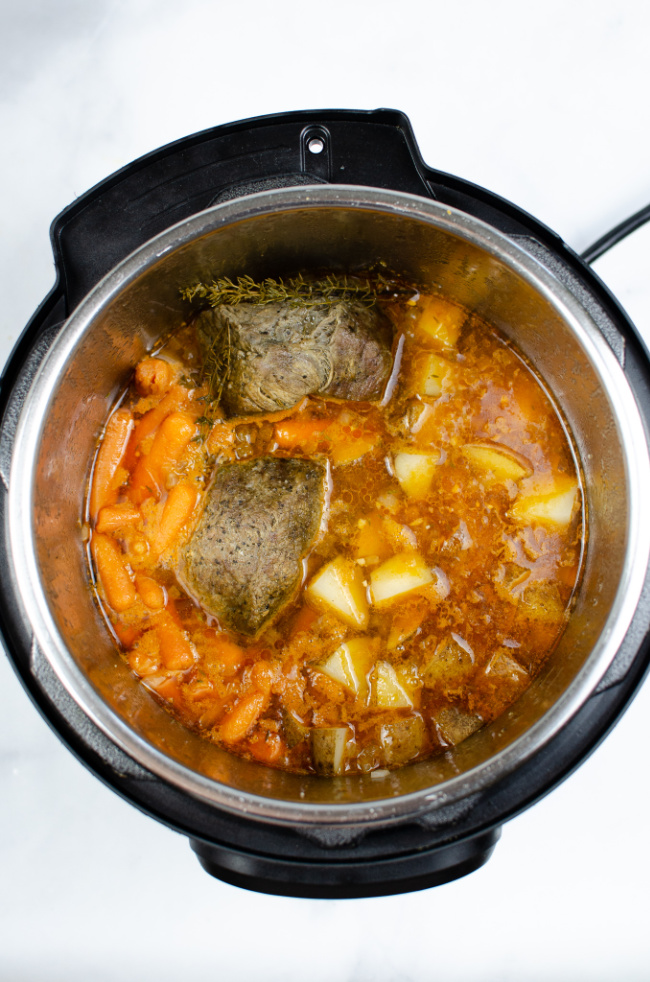 Remove the roast to a cutting board. Shred well.


You can add the meat back to the instant pot and mix well with your potatoes and carrots, or you can transfer your roast to a serving tray with the potatoes and carrots separately. Enjoy!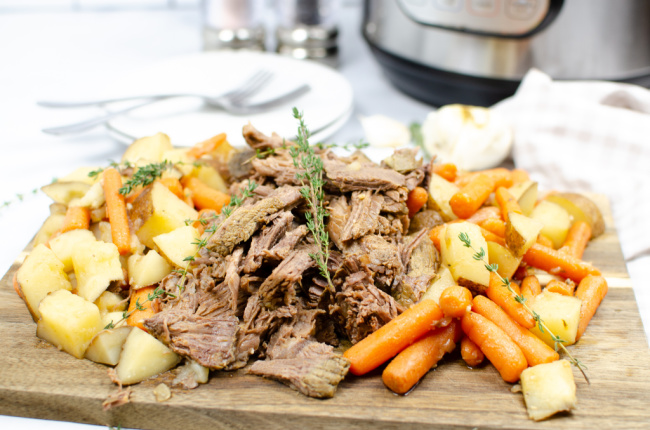 What is the best meat for pot roast in crock pot?


Boneless chuck roast is always our first pick for tender and juicy pot roast


Do you have to brown a roast before putting it in the crockpot?


You certainly can cook a pot roast in a crockpot without browning it, but the meat is more flavorful if you brown it first. The sugars and fats caramelize on the surface of the meat and add a richer flavor when the roast is finished cooking.


Why is my pot roast chewy?


Undercooked pot roast will be tough and chewy. Allow your roast to cook longer, however, be sure to keep an eye on the liquid, if the liquid dries out it can lead to dry meat.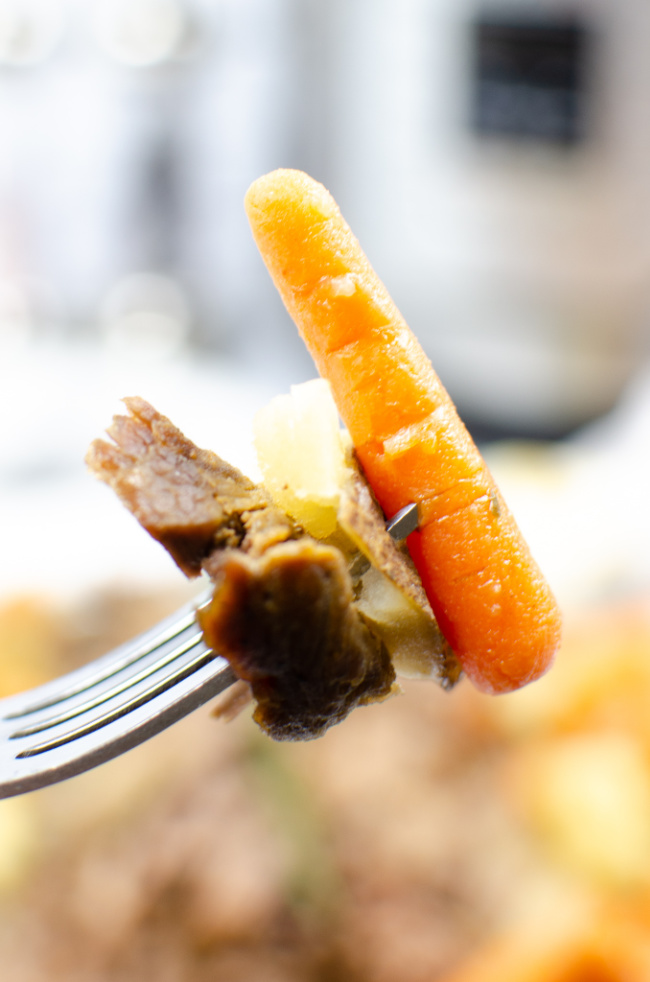 Even more awesome one-pot meals you don't want to miss!


Want to print this Pot Roast Recipe?