This Wendy's Chili recipe is an easy-to-follow, spot-on, copycat version for any Wendy's chili lover to make at home.


A great dish to curl up with by the fire for dinner.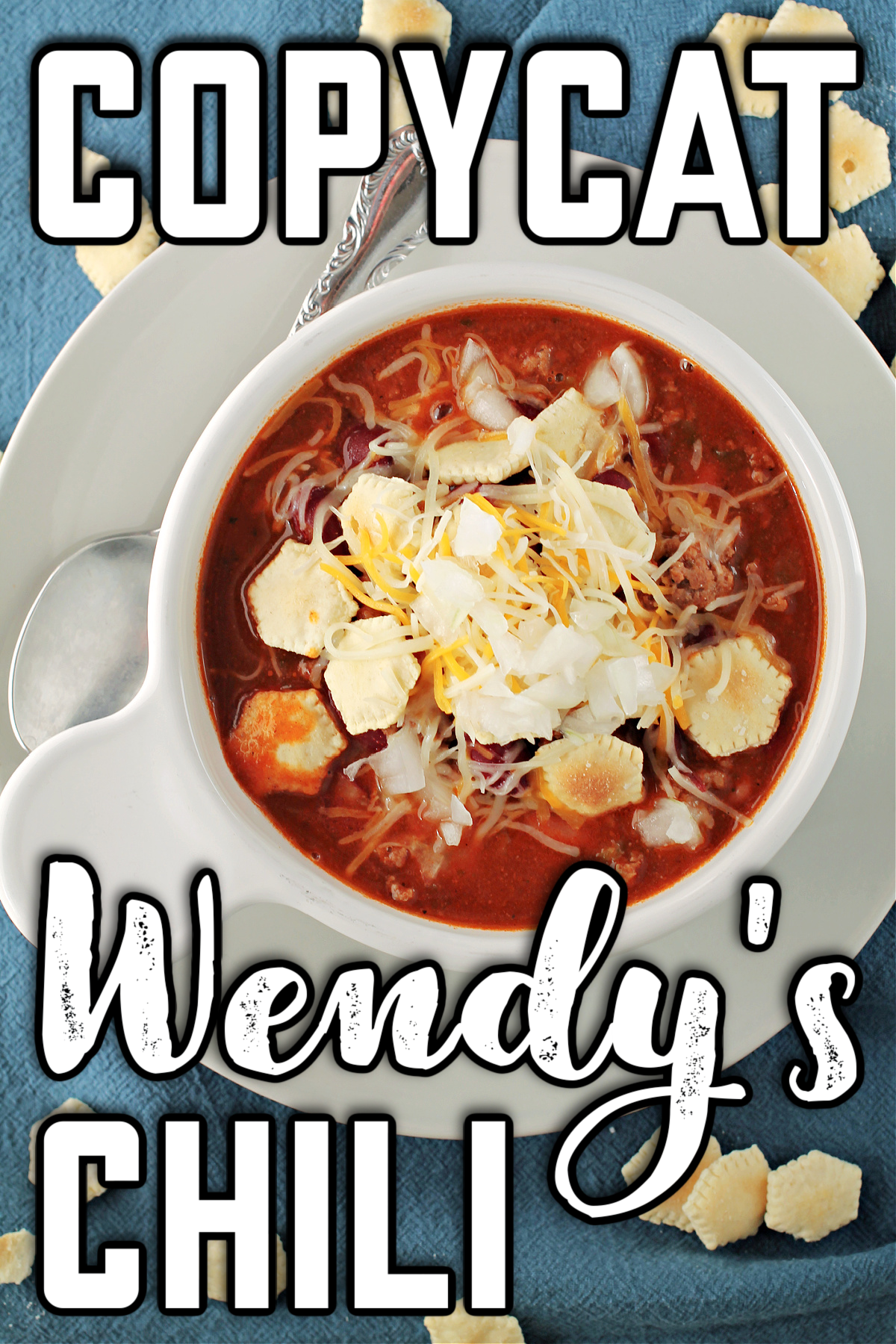 I am a Goldilocks kind of chili lover.


I want mine not to thick but not too watery either.


This copycat Wendy's chili recipe is just right and a no-brainer. It's delish!


Also, did you know it is gluten-free?


I love Wendy's chili, but to be honest, when I want chili I'm usually wanting to be at home where I am cuddled under the blankets while eating it.


That is why I love this chili recipe.


I can make it at home without having to get out of my pajamas, that is assuming I have all the ingredients.


Speaking of ingredients here is what you will need and how to make a batch for yourself.


What ingredients are in Wendy's Chili recipe?




2 lbs Hamburger
2 cans of tomato sauce (15oz cans)
2 cans of kidney beans (w/ liquid)
2 cans of pinto beans (w/ liquid)
1 cup diced onion (medium-sized)
1/2 cup diced green chili (1-2 chilies)
1/4 cup diced celery (1 stalk)
3 medium tomatoes (chopped)
2 teaspoons cumin
3 tablespoons chili powder
1 1/2 teaspoons pepper
2 teaspoons salt
2 cups of water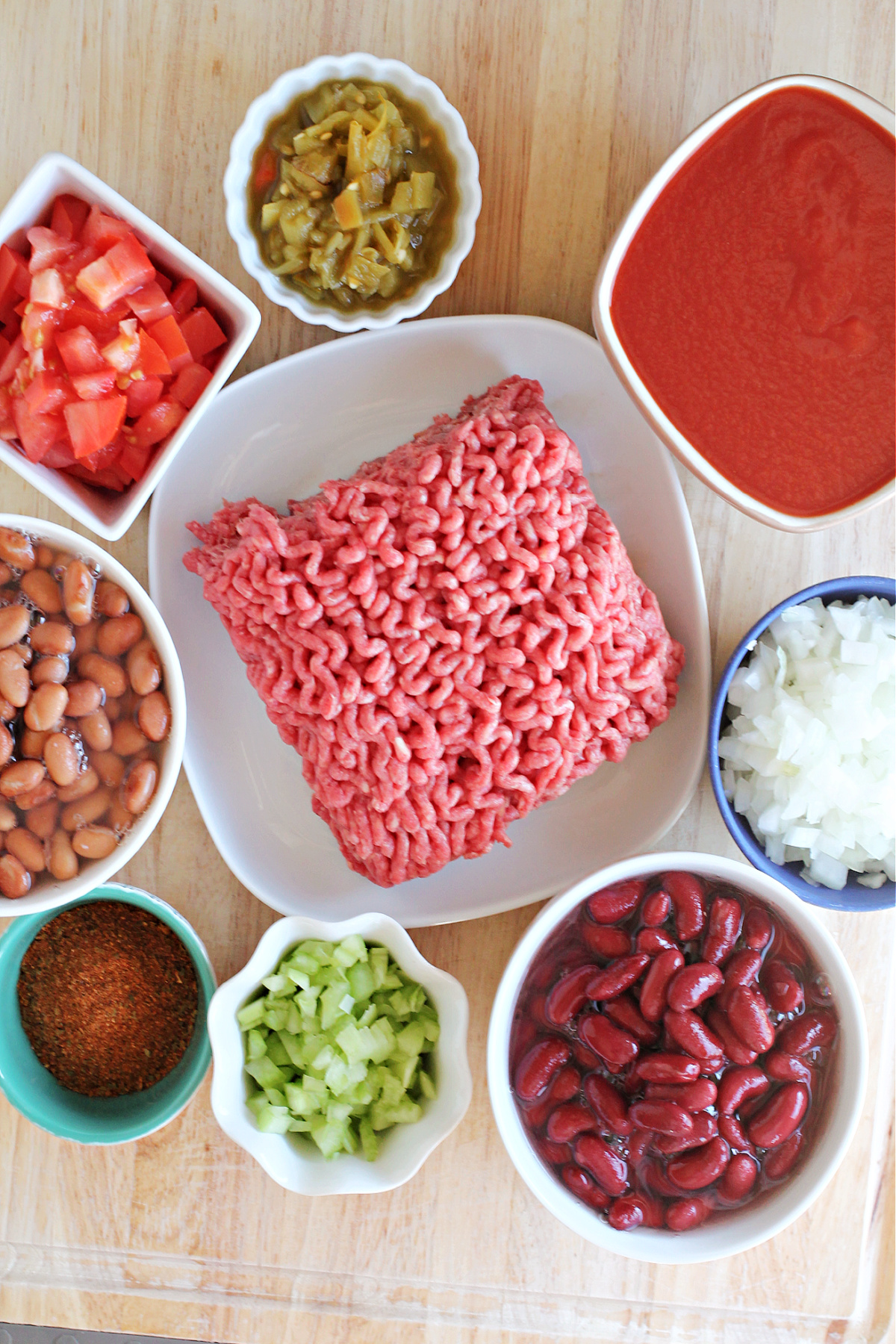 Yes, there are several ingredients and seasonings in this chili, but you can put this recipe together in no time.


You won't be disappointed when you make a delicious bowl of this amazing just like Wendy's chili from scratch.




How does Wendy's make their chili?


Brown beef & drain (chop into pea-size bits)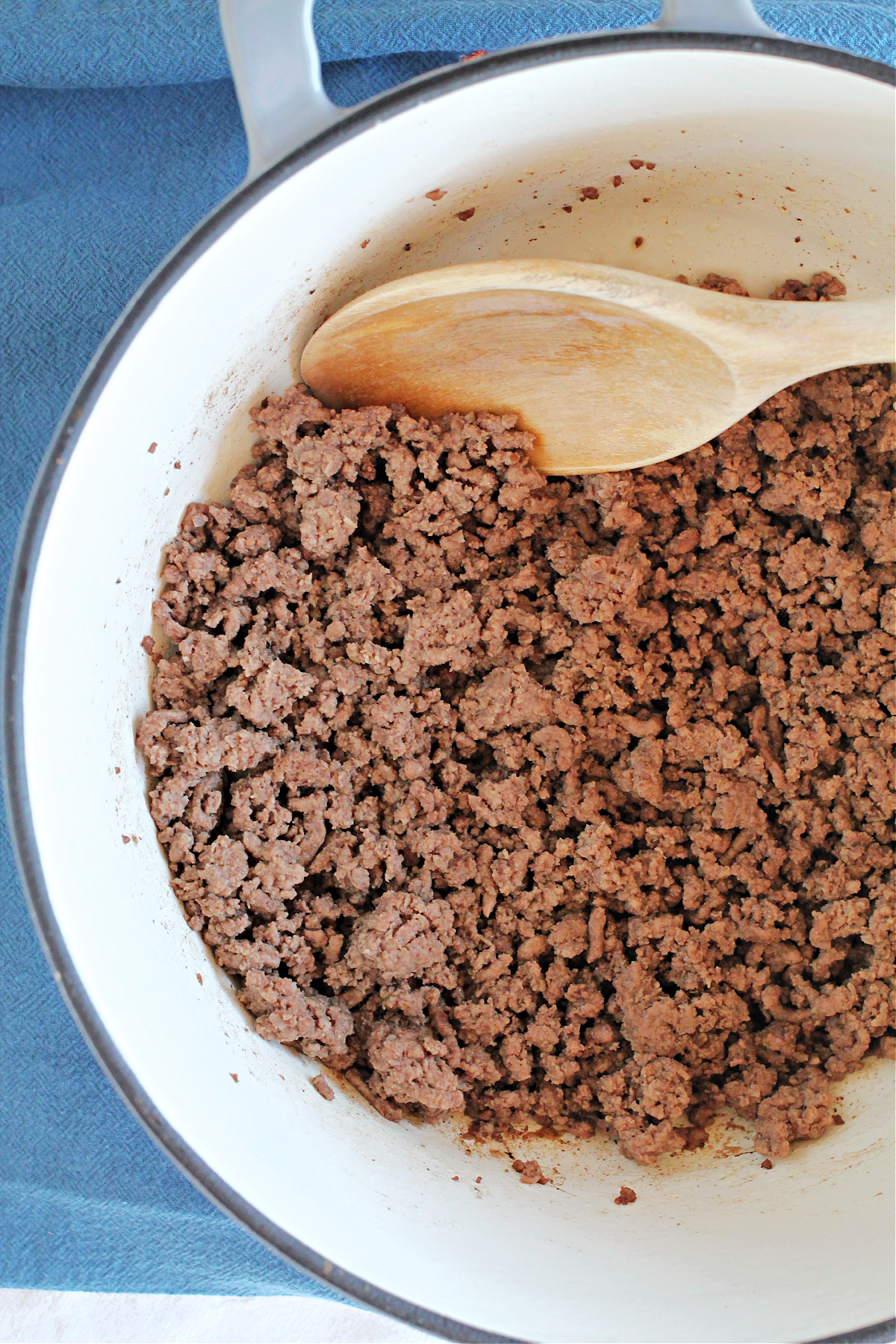 Combine all ingredients.




If you are using a regular pot bring it to a simmer over low heat and cook for approximately 2-3 hours, stirring every 15 minutes.


You can also use a crockpot (my preference), for 6-8 hours on the low setting.


Great served with all your favorite toppings such as shredded cheddar cheese, sour cream, and oyster crackers.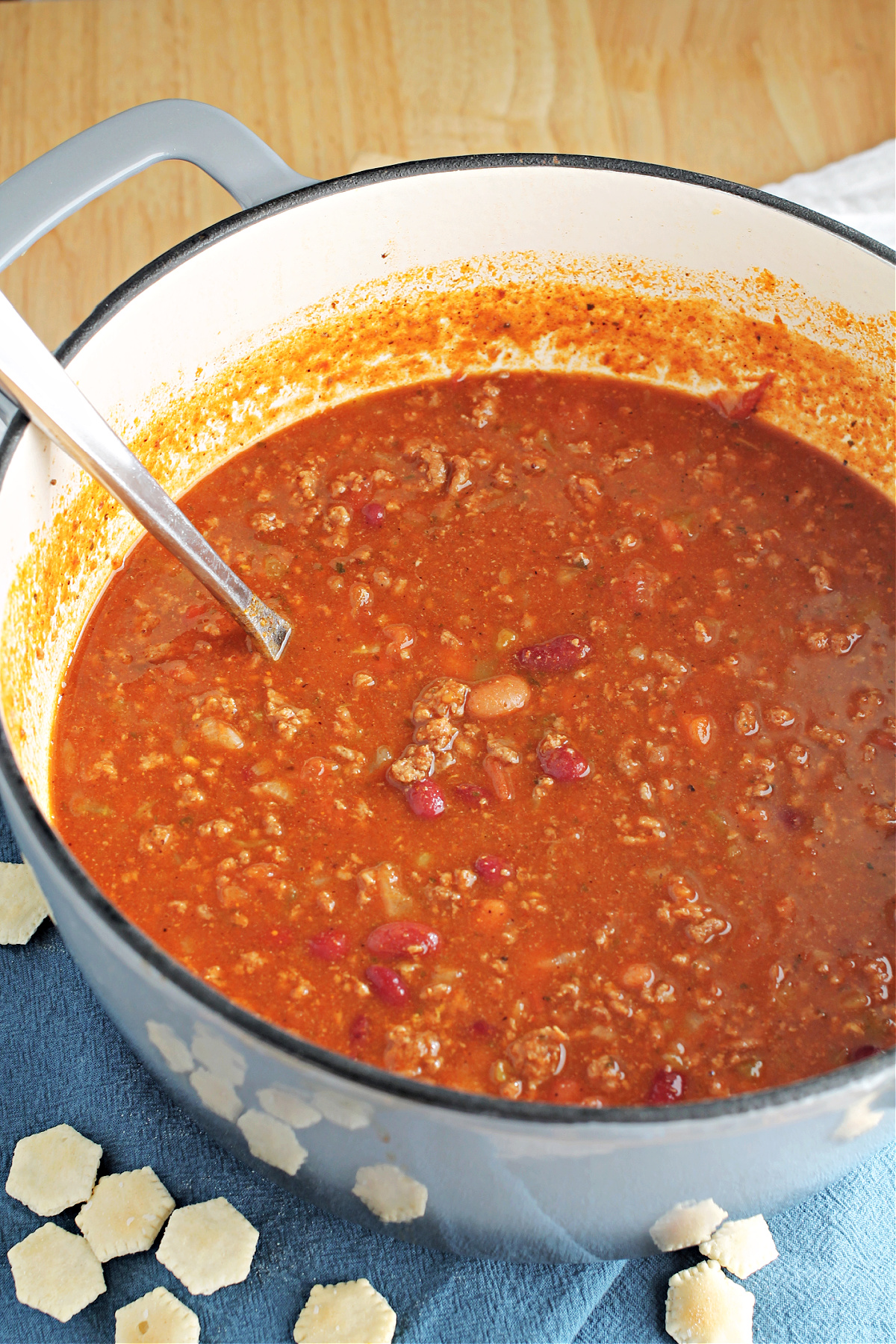 This copycat Wendy's chili recipe is a great recipe to prep the night before.


Allow it to simmer on low in the crockpot while you're at work, school, etc.


Just in time for dinner, you will have an amazing, hearty meal ready to go.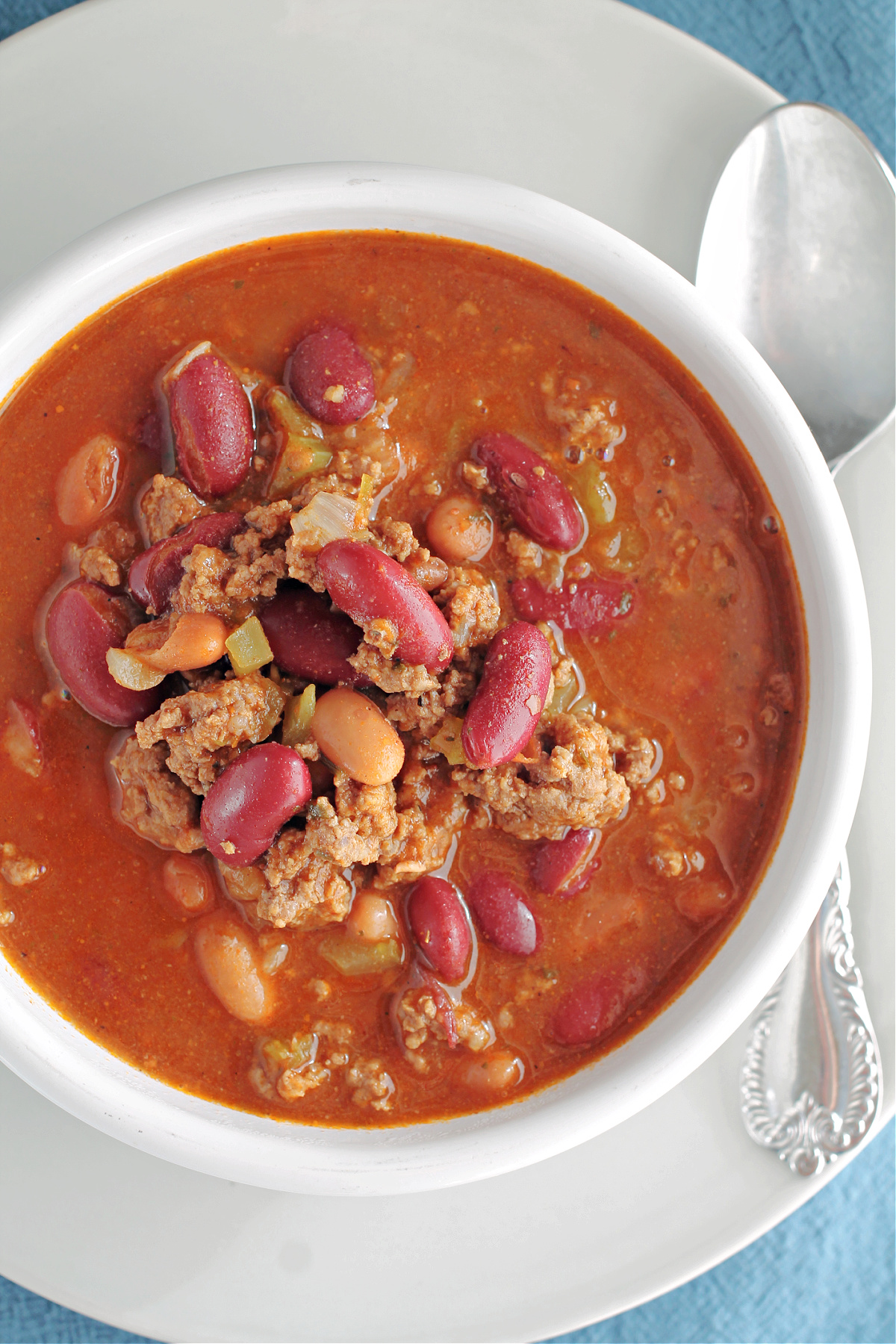 This copycat chili may have several ingredients but truthfully it is a simple go-to for many families and the flavor is familiar and inviting.


It makes you want to go have a bowlful right now.


Plus you can make a double batch and freeze the leftovers for a quick easy meal later on in the month.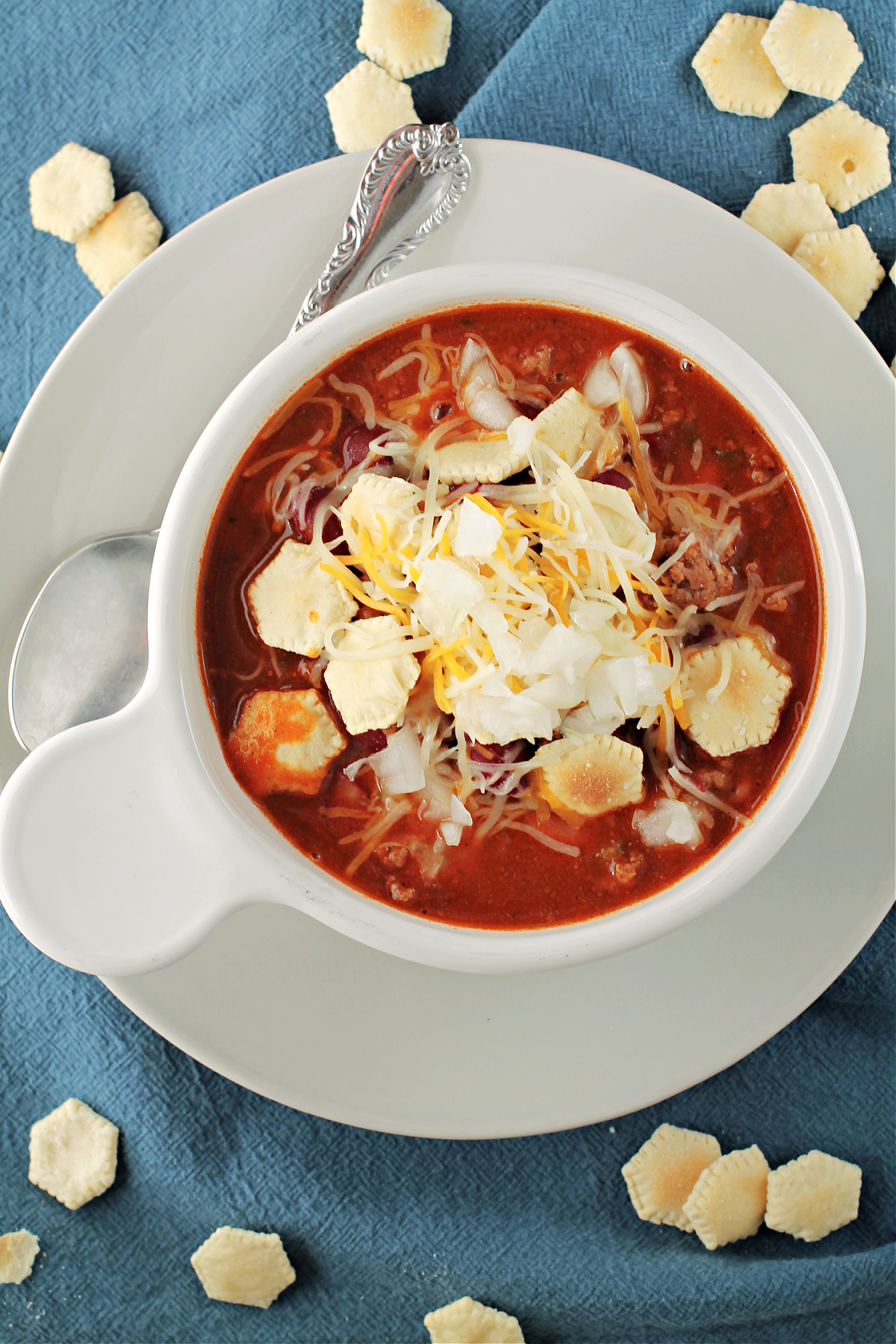 When we make chili we also love to have this Copycat Boston Market Cornbread.


It goes perfectly with this chili dish.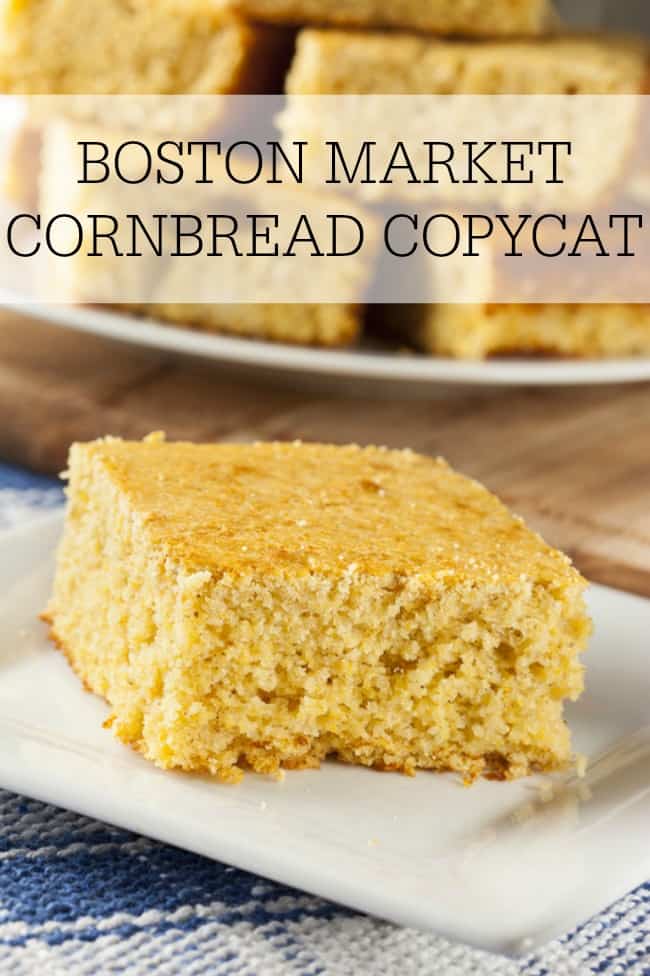 Here are some useful tools for making this Wendy's Copycat Chili Recipe.




Even more delicious fall and winter recipes you don't want to miss!




Want to print or save the best chili recipe?