Learn how to make this super simple and cute popsicle stick witches broom. Pair it with one of our favorite Halloween books, Room on the Broom.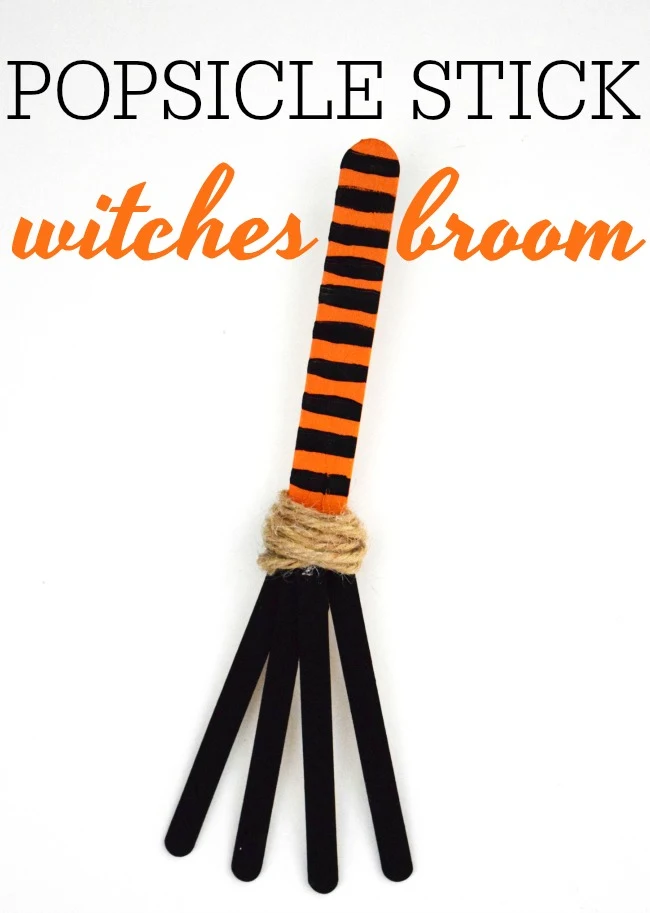 This post contains affiliate links.
Have you ever read 'Room on the Broom' to your kids? It is one of our favorite Halloween books for kids. Just like Spookly the Square Pumpkin, we have created a fun craft to go along with the book. This super simple and cute witches broom.
What you will need:
Craft Paint
(We used black and orange but you can choose any colors you please.)
4 regular sized and 1 jumbo craft stick
jute twine
craft glue
hot glue and a glue gun
Directions:
Attach the regular craft sticks to the jumbo stick using craft glue or a hot glue gun. If you use a hot glue gun I recommend the adult to complete this part of the project.
Once the glue is set you are ready to paint. We made ours with classic Halloween colors but you could use any color you choose. In the Room on the Broom book, the witch has a light brown stick and a darker brown brush part. You could use these two colors or just your favorite color and paint the entire broom the same.
Now that you have painted (and it has dried) you will add the jute twine. This not only helps it look like a broom but it also covers up the middle where all your craft stick pieces are glued together. To get the twine to stick you will definitely want to use hot glue on this part. Put a little glue to begin and then wrap around tightly until you like how it's covered. Put a little bit of glue in the back to secure the jute.
That is all there is to this super simple and adorably cute popsicle stick witches broom craft.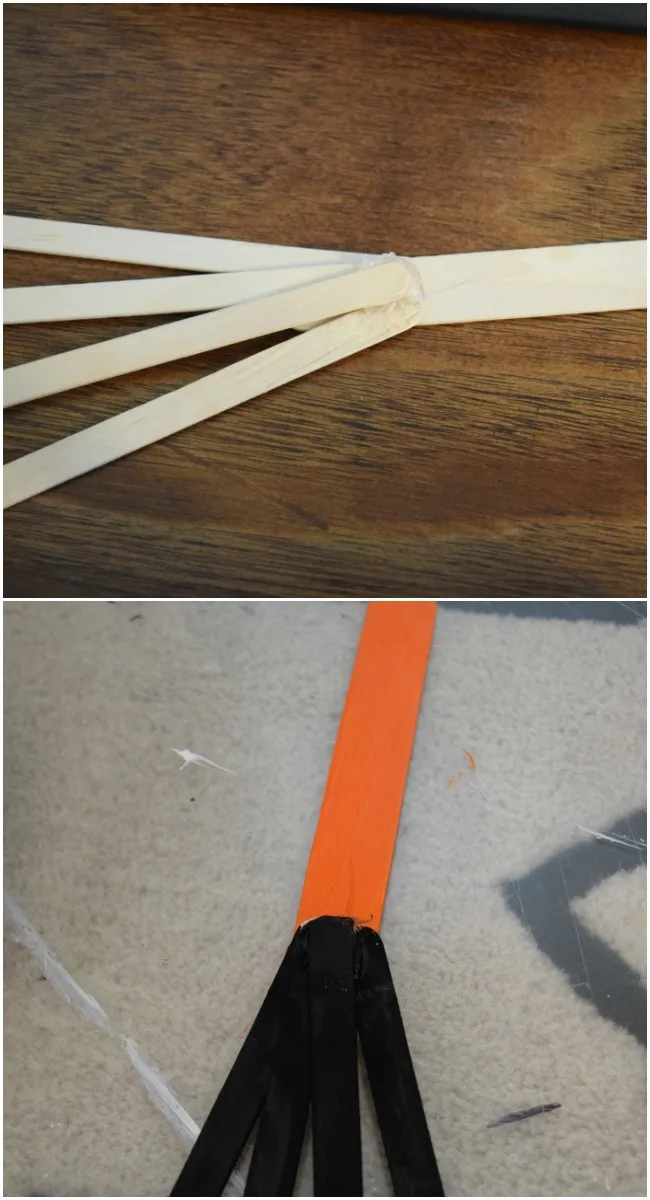 Want to pair this cute craft with the Room on the Broom Halloween book? Check out these items.

Click the images to shop!
If you love this Popsicle Stick Witches Broom you might also like one of these other Halloween popsicle stick crafts.
Clicking the image will take you to the post.