The popsicle stick witches hat, as an iconic symbol of Halloween this witches hat craft is perfect for crafting with your kids this season.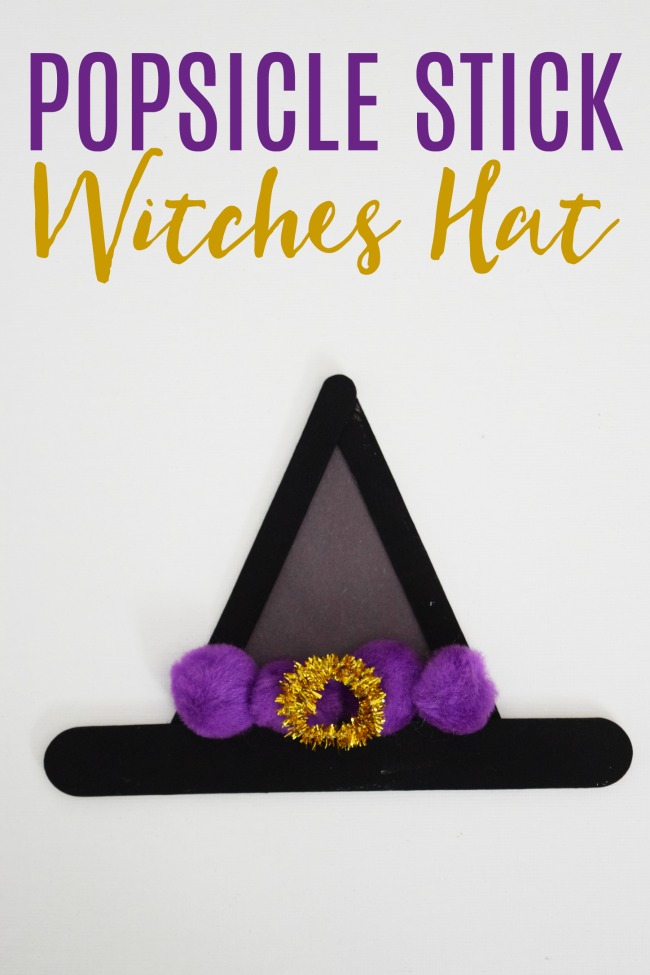 This popsicle stick witches hat might quite possibly be the easiest popsicle stick craft we have created to date. Nevertheless, it is still super cute and perfect for crafting with your kids this Halloween.
Things you will need:
black craft paint
2 regular sized craft sticks
black construction paper
craft glue
Directions:
Start by gluing the 2 regular craft stick together at one side in an open triangle shape. Now glue the jumbo craft stick across the bottom.
Once the glue is set you are ready to paint the witches hat black.
Using your black construction paper cut out a triangle shape to go on the inside of the hat and then glue to the back of the witches hat.
Now you are ready to attach the purple pom poms and the gold pipe cleaner.
See I told you, super easy!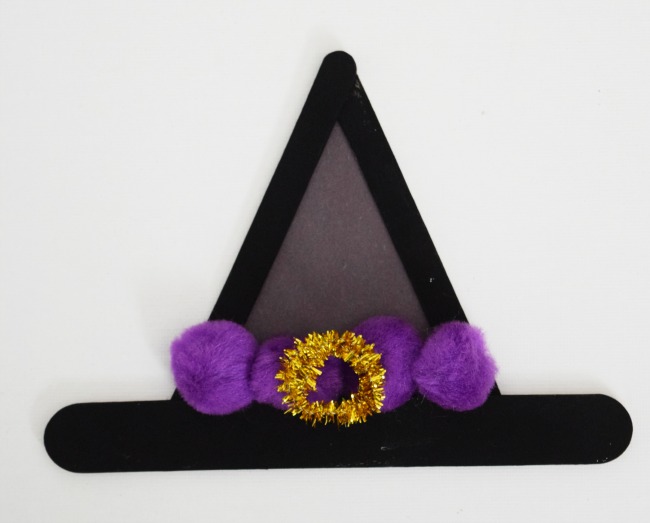 Whether you plan to celebrate Halloween with cute and friendly witches, or creepy, old witches with green faces and warts on their chin, this witches hat works for them all.
If you enjoyed this popsicle stick witches hat you also might like…
---