Presidents Day Crafts for Preschoolers is a great way to get children involved in celebrating and learning all about our past and present leaders with some fun projects and activities.


We love these quick and easy crafts for preschoolers as they often take less than thirty minutes to make and require no special tools or skills which makes them perfect for the littlest crafters.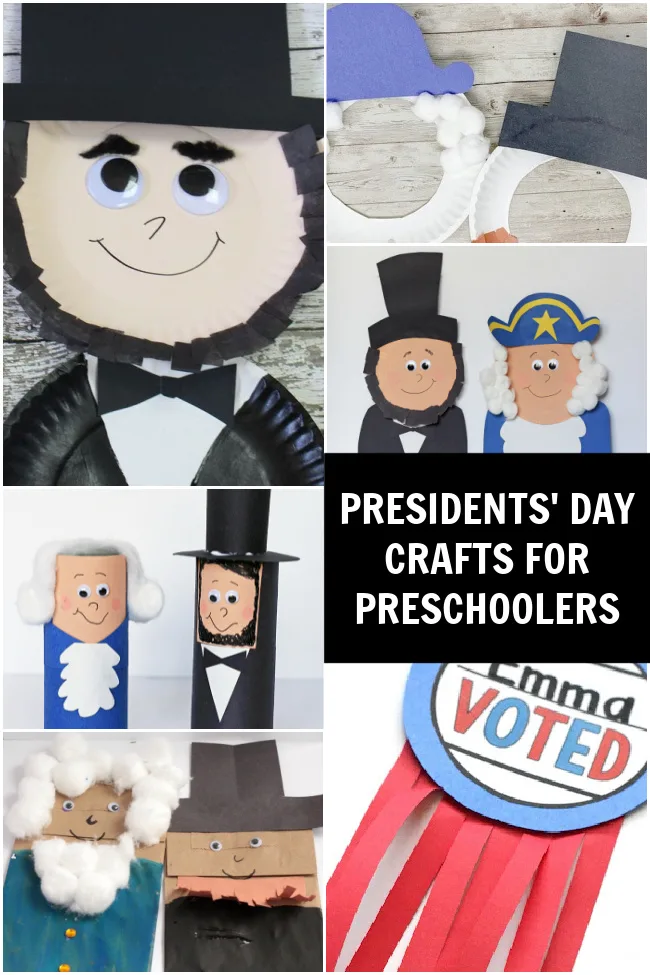 While the month of February is often kept to lots of Valentine's Day crafts it can also be fun to continue the excitement after the 14th with the next holiday, President's Day.


Why do we celebrate President's Day?


Every year, the United States celebrates President's Day on the third Monday in February. President's Day was created to honor the birthday of the nation's first president, George Washington. Abraham Lincoln's birthday is also celebrated as he was born in February as well.

Although it was created to honor George Washington's birthday it has become a day we celebrate all the other men who have served as president of this great country.


Presidents Day Crafts for Preschoolers




Items you might need on hand: