If you are checking out this page then you are probably looking for easy Valentines craft ideas for preschoolers.


Whether you are a mom with a preschooler or a teacher looking for classroom ideas this round-up of Valentine crafts for preschoolers has some of the cutest and easiest ideas.


Because let's face it, when you are dealing with preschoolers you know we want it to be simple, quick, and easy.




These sweet craft projects will have kids wishing Valentine's Day came around more than once a year.




Easy Valentines Crafts for Preschoolers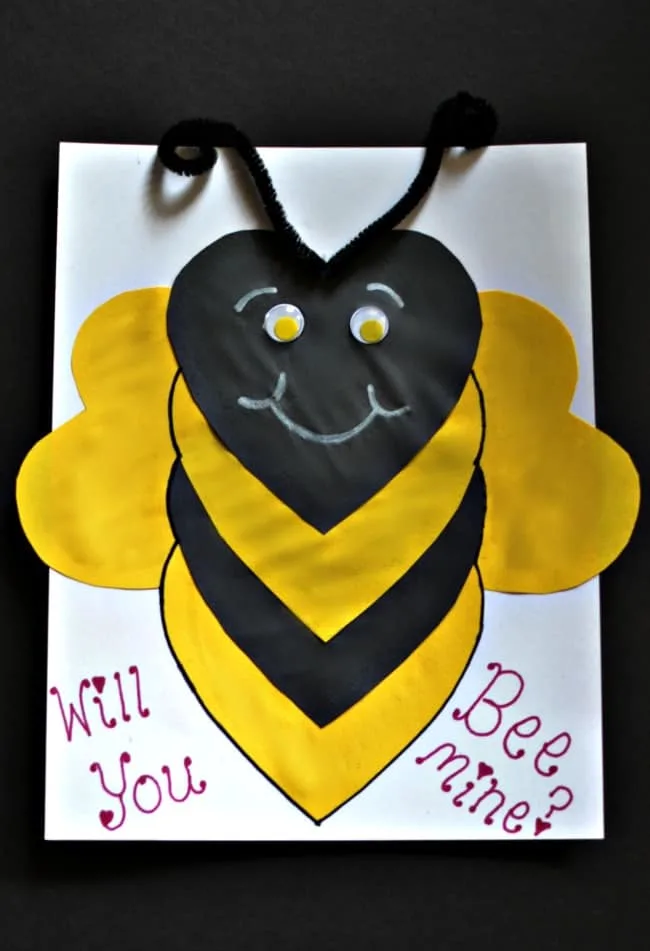 My daughter loves creating things with paper. She isn't a preschooler anymore but still, she loves to draw, cut, and make things. This little bumblebee papercraft is one of our favorites.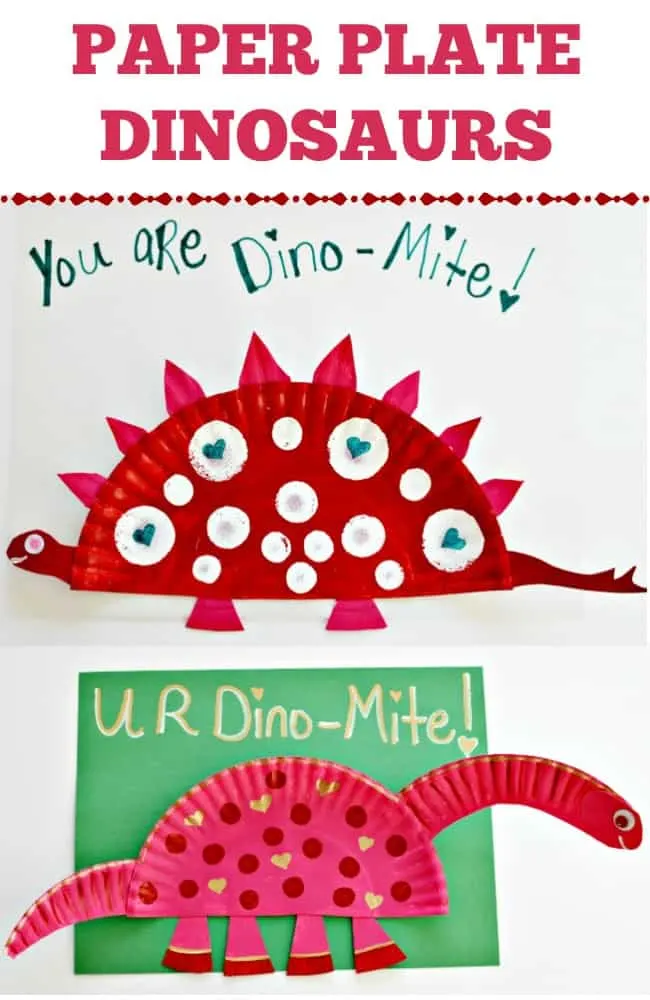 Another one of our favorite supplies to craft with is paper plates and these paper plate dinosaurs are too cute.




Handprint Valentine's Day Card




When it comes to preschoolers using paint it can get a little messy but they love it. This would be a fun craft to make for mom, dad, or grandparents too.




Fruit Loop Heart Bird Feeder
Sweet and Simple Living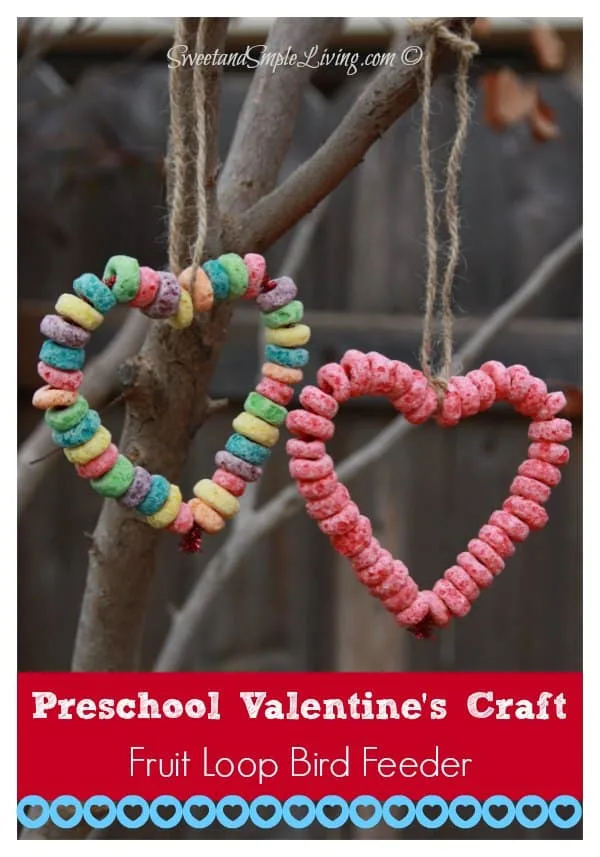 Now here is a really fun idea. This is made for a bird feeder but you could easily turn it into a necklace. Did you ever do that when you were a kid? Make cereal necklaces to eat?


"We know even the littlest among us want to get involved in the day of love so we wanted to share some terrific preschool valentine crafts. Today we'll start with a Fruit Loop Heart Bird Feeder. Since Valentine's Day falls during winter, when birds have the most difficulty finding food, your preschooler will be happy to show some love to their feathered friends." – Sweet and Simple Living


Dog Valentine's Day Craft
Crafty Morning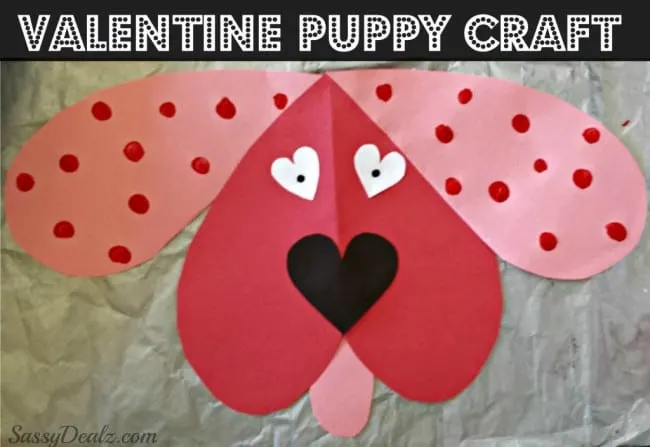 As we already mentioned we love crafting with paper and this little heart-faced dog is just too doggone cute.




Torn Paper Heart
Love, Play and Learn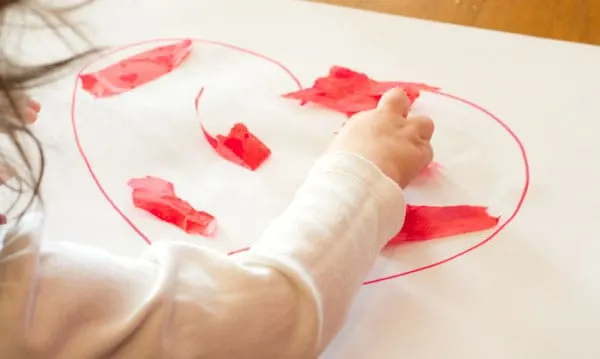 This site is no longer available but you can't get any simpler than this when it comes to creating easy Valentine craft ideas for preschoolers. Just have them tear up pieces of construction paper and craft away.


"It is a great craft for building fine motor skills and eye-hand coordination. It makes a great Valentines gift for daddy or another special someone in your little one's life."- Love, Play and Learn


I Love You Sign Language Craft
Easy Preschool Craft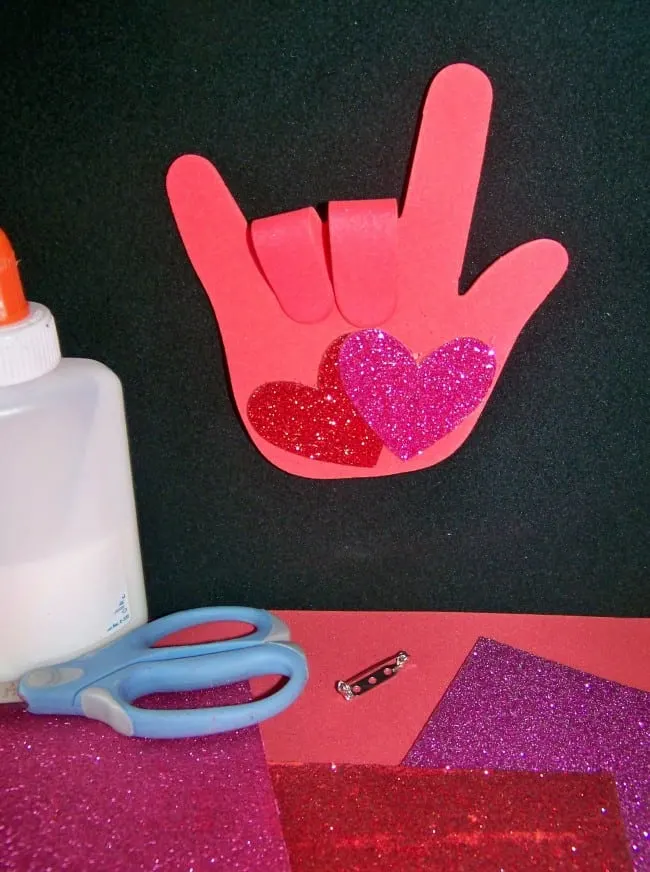 I LOVE this one. I have always been partial to crafts that you can look back and see how much your kid has grown. These little hands are too sweet.


"This is a fun idea. Use a handprint cut out in the "Hang Loose" sign. This is also sign language for "I love you". Add some hearts o make a great I love You card. This is equally good for Mother's Day or Valentine's Day." – Preschool Crafts for Kids


Silly Heart Puppets
Creative Family Fun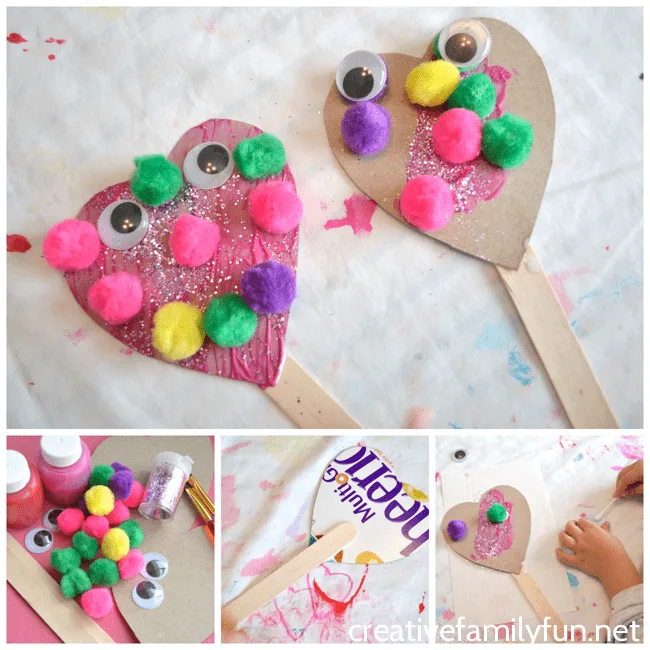 If you want them to show off their own unique designs then just hand them the main piece and let them have at it. It is fun to see what each child will come up with.




Cardboard Roll Heart Stamp
Tinker Lab




Last but of course not least, cardboard stamping is lots of fun too. We have done an apple cardboard stamp but these hearts are perfect for Valentine's Day.


"If you're even slightly crafty, have small children, and are a tiny bit of an art supply hoarder, you probably have a small collection of paper towel or toilet paper rolls hiding somewhere, waiting to be turned into art." – TinkerLab


Supplies you might need for these easy Valentine craft ideas for preschoolers




Need crafts that are already ready to go? Check out these ideas too.




If you enjoy these Easy Valentine Craft Ideas for Preschoolers you might also enjoy these other Valentine's ideas. So many cute ones!