If you're searching for unicorn party ideas you're in the right place! This post is the ultimate unicorn birthday party guide. If your child is in love with unicorns, fantasy, and fairy tales then plan an enchanted birthday party they will never forget with our Unicorn Birthday Party Ideas!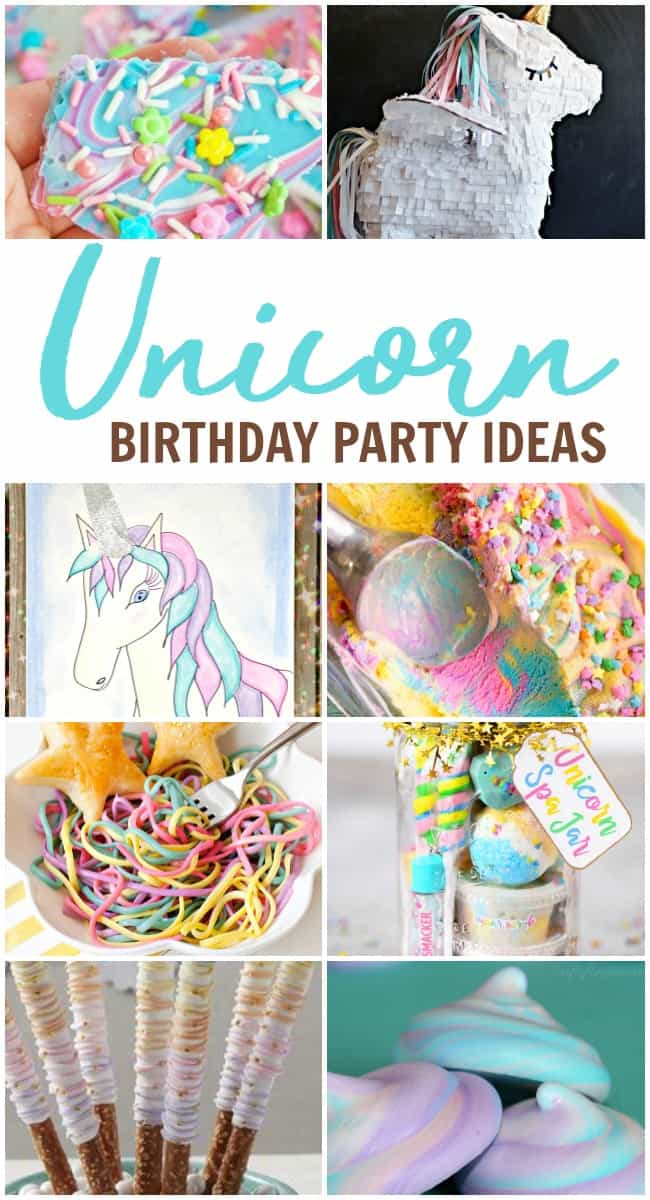 This post contains affiliate links.

If you have a daughter then unicorns may have been a part of your family life for a while now.
I know my daughter loves horses and therefore loves unicorns just as much. But, for the past few months, unicorns have really become a thing in children's room decor, treats and well… even drinks too… IE… the Starbuck's unicorn frappuccino.
Today I thought I would share in the unicorn excitement with some fun unicorn party ideas that I am loving.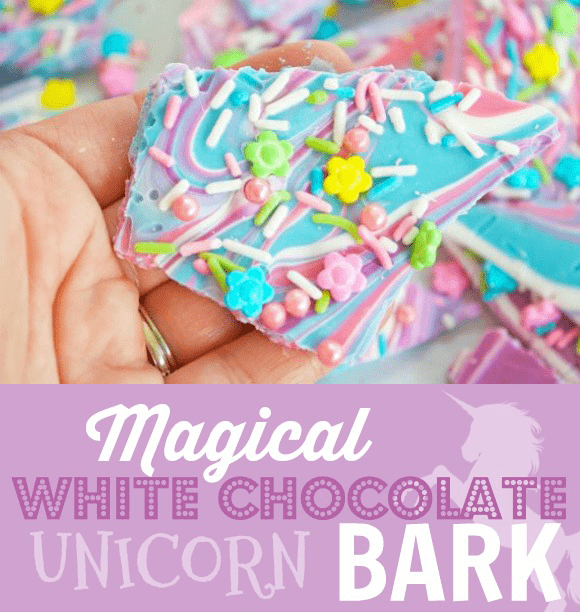 White Chocolate Unicorn Bark >>> Catch My Party
This unicorn candy is so yummy and pretty, with it's mix of pastel colors and cute little sprinkles, and it will also look incredible on a plate on your dessert table. – Catch My Party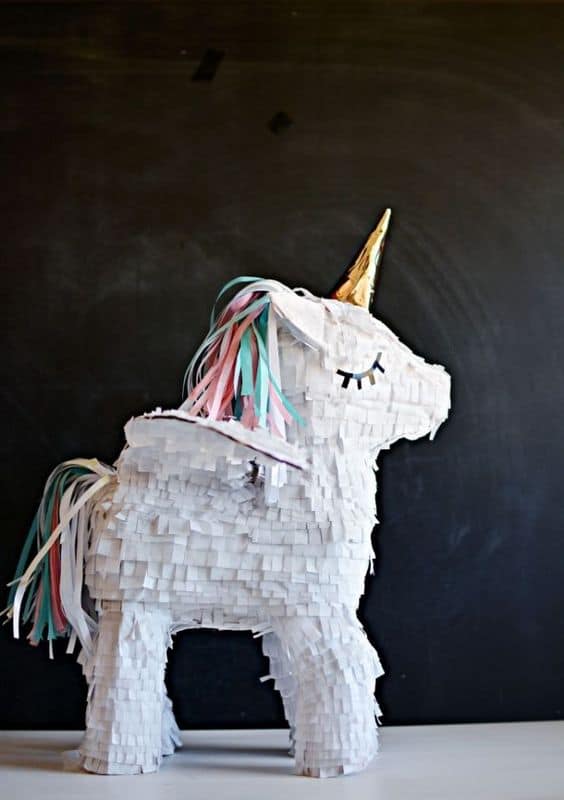 DIY Unicorn Pinata >>> Little Inspirations
(currently, Little Inspirations site is down but you can find another DIY Unicorn Pinata here, which is equally adorable).
This beautiful rainbow unicorn dip might be the most magical thing I've ever made. – Chocolate Covered Katie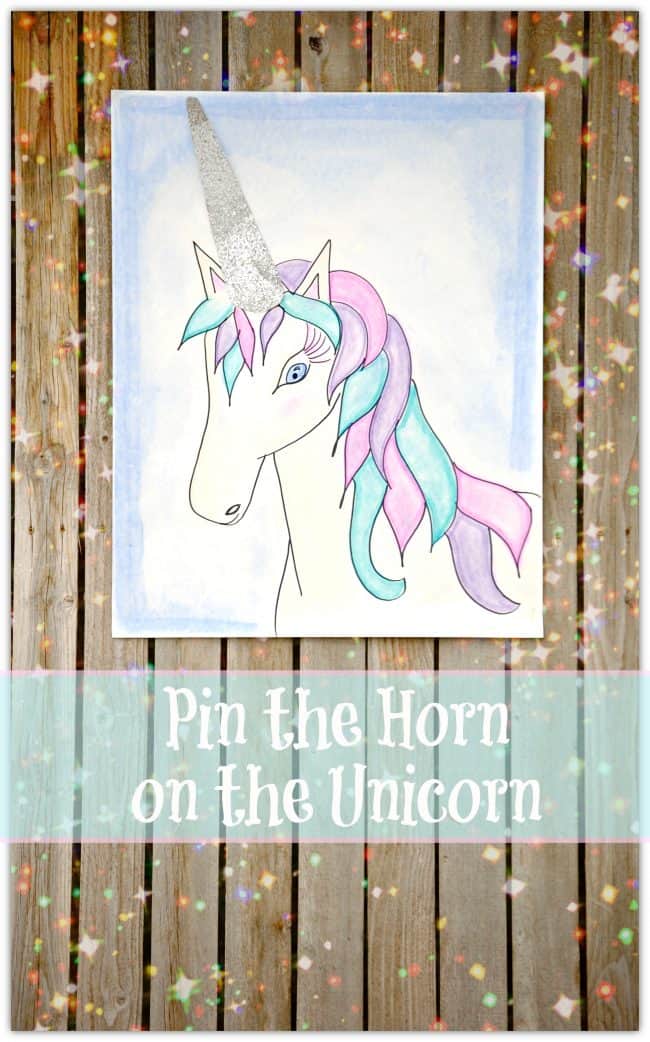 Pin the Horn on the Unicorn >>> Redo Mom
(Currently Redo Mom's site is down. You can find another great Pin the horn game here)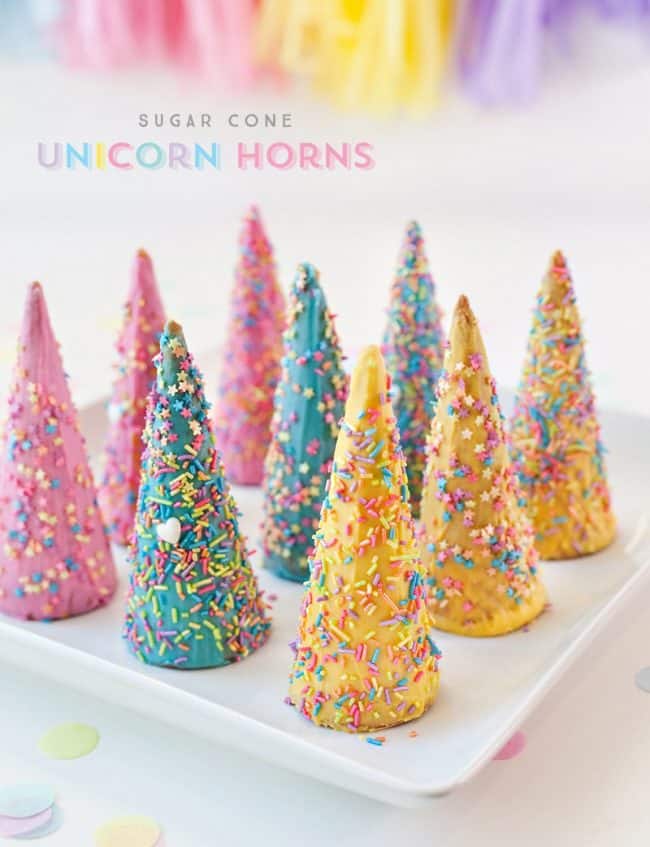 Sugar Cone Unicorn Horns >>> Fisher Price
Sugar cones are the secret to making these easy headbands. – Fisher Price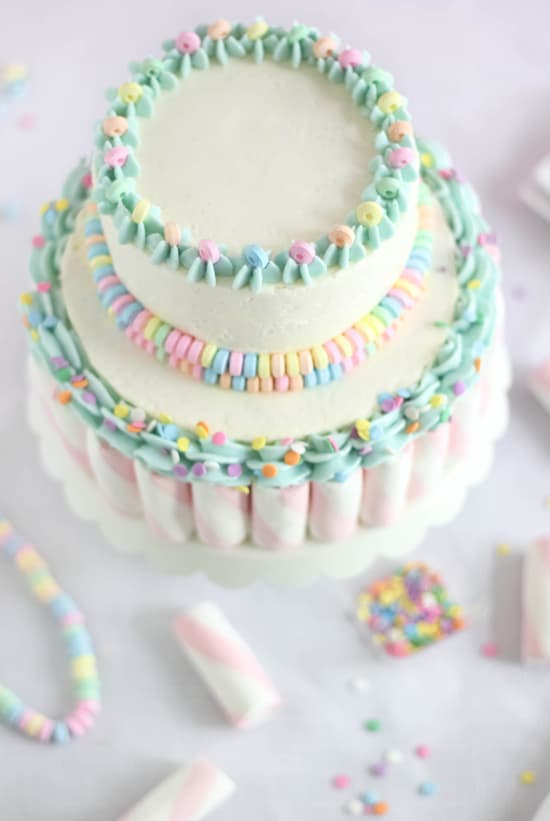 Pretzel Rainbow Treats >>> Wilton
Wands and swords have nothing on these Candy Dipped Pretzel Rainbow Treats! Pretzel rods get a magical makeover with Candy Melts candy and Gold Stars Edible Accents. Perfect for princess parties and fairy tale themed birthdays, these colorful and sparkling rainbow desserts are a great way to keep kids fueled and entertained throughout the day. – Wilton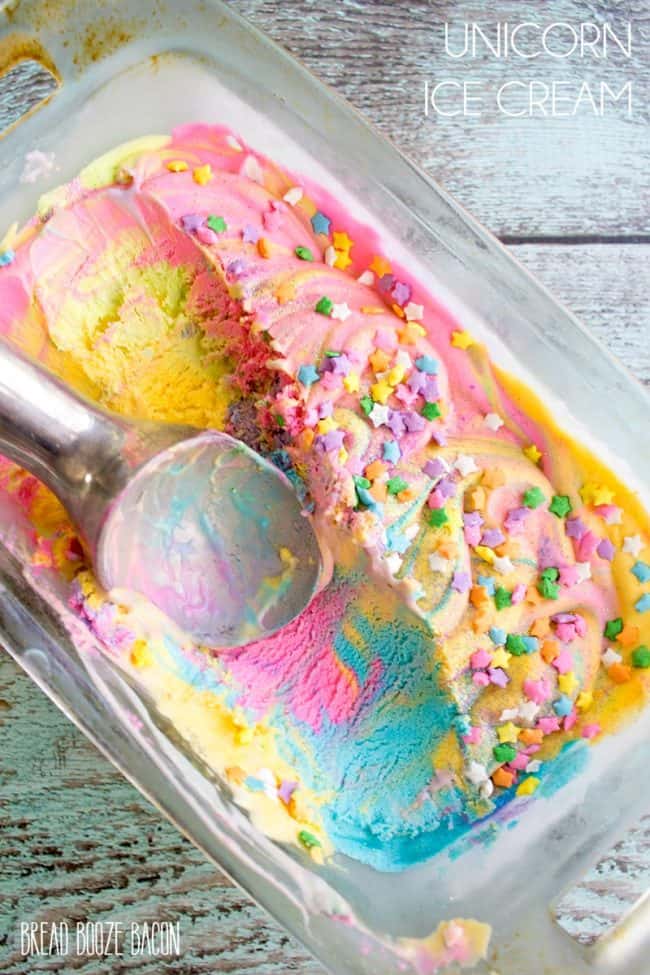 Unicorn Ice Cream is magic on a cone! There's nothing better on a hot day than rainbow ice cream that's covered in star sprinkles and glitter! – Bread Booze Bacon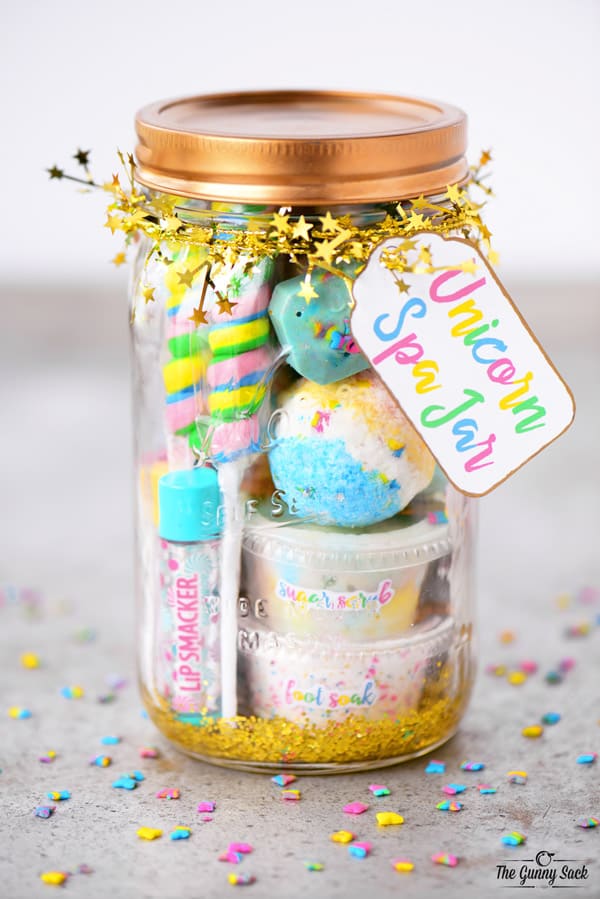 Unicorn Spa Jar (great favor idea) >>> The Gunny Sack
This Unicorn Spa Jar is for the girly girls is your life who love all things sparkly and colorful. They can use the fun gift in a jar to have a spa day. – The Gunny Sack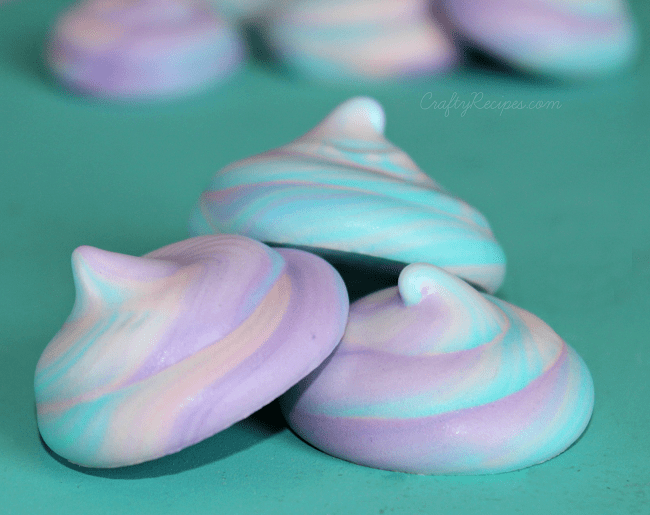 Unicorn Meringue Cookies >>> Crafty Recipes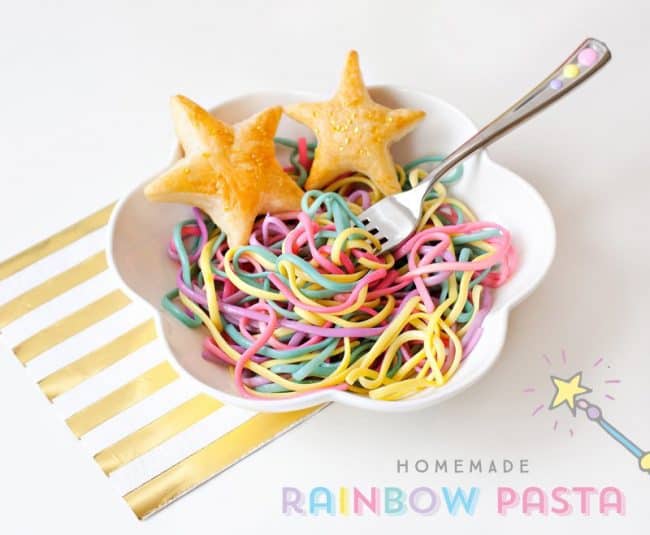 Rainbow Unicorn Pasta >>> Fisher Price
Food coloring is all it takes to make plain spaghetti party-ready. – Fisher Price
If DIYing isn't your idea of a good time there are lots of purchase opportunities for a great Unicorn party ideas. Check out these awesome items.
If you like these types of ideas in this Unicorn Party Ideas post then you also might like…
---