It is the last day of outdoor week and of course I had to end it with a big ole party. Who doesn't love a good party? Especially when it means precious time with your family and friends and not some stuffy office party that you are wishing you never made that promise to show up to. Check out these awesome outdoor party ideas and inspiration. Some perfect solutions for your big 4th of July bash.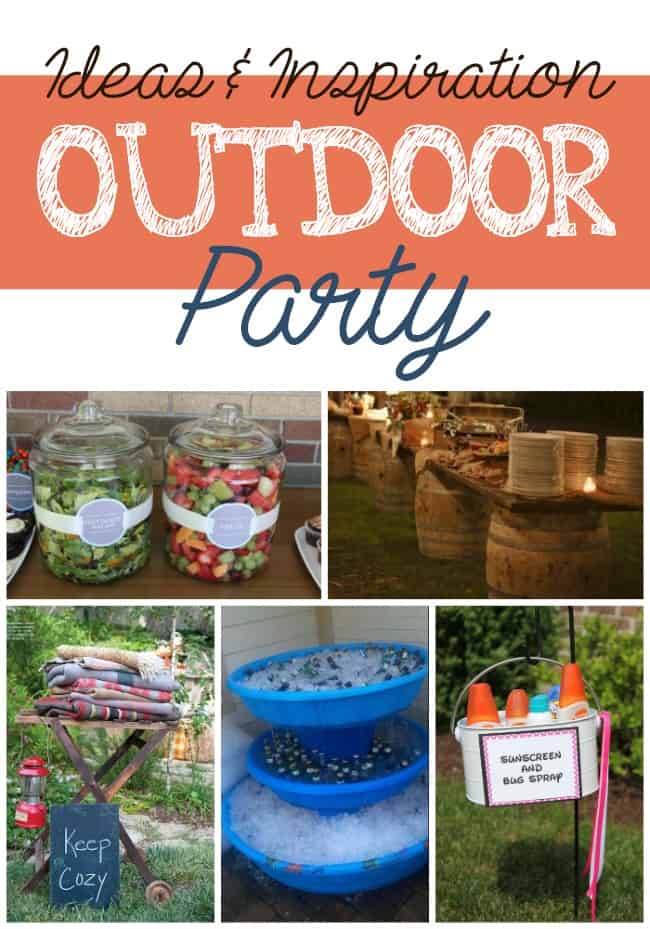 Sunscreen & Bug Spray Station (pictured)
Kiddie Pool Drink Cooler (pictured)
Glass Jar Serve-ware (pictured)
Keep Cozy Blankets (pictured)
Wine Barrel Tables (pictured)
What is your favorite thing about an outdoor party?
Note: I searched all over for the original source for the kiddie pool drink cooler and could not find anything. If it belongs to you or if you know the original source please let me know so that I can update the link. Thanks!