Whether you're throwing a backyard bash or an evening soiree, these party-perfect ideas are sure to leave a lasting impression on your guests.

From bug repellent and sunscreen stations to cozy outdoor decor and entertainment tips, these outdoor party ideas will have your guests feeling right at home.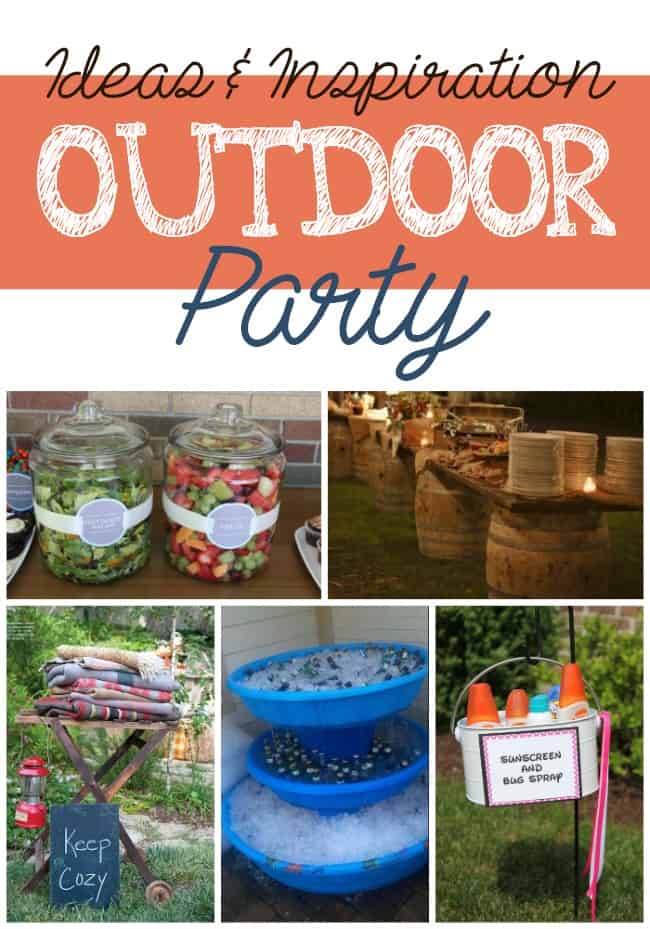 Who doesn't love a good party right?

Especially when it means precious time spent with your family and friends and not some stuffy office party that you are wishing you never made that promise to show up to.

Check out these awesome outdoor party ideas and inspiration. Even some perfect solutions for your big 4th of July bash.

Sunscreen & Bug Spray Station
Catch My Party
Backyard parties are a lot more comfortable now that sunscreen and bug spray reminder stations are a thing. Set up for guests to use as needed!
Kiddie Pool Drink Cooler
Awesome Jelly
If you are in need of a super simple cooler for a large crowd then these kiddie pools are perfect for just that.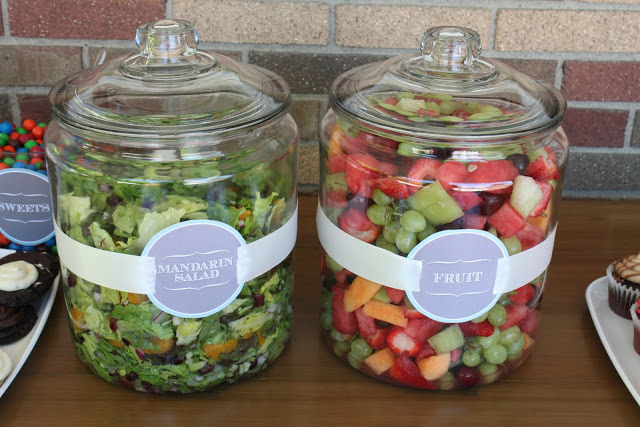 Glass Jar Serve-ware
4 Men 1 Lady
Glass jars don't just have to be for filling with candy. I love this idea with using it for salad or even fruit.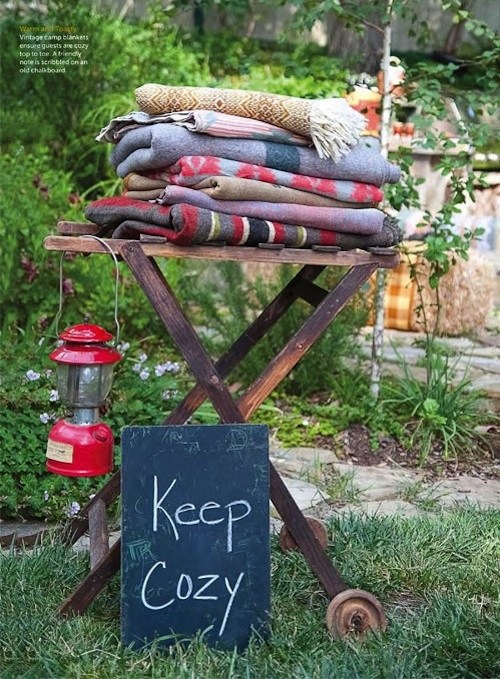 Keep Cozy Blankets
The Drunk Junk
If you plan to be hanging out past sunset then even summer nights can get a little chilly. These cozy blankets will keep you nice and snugly.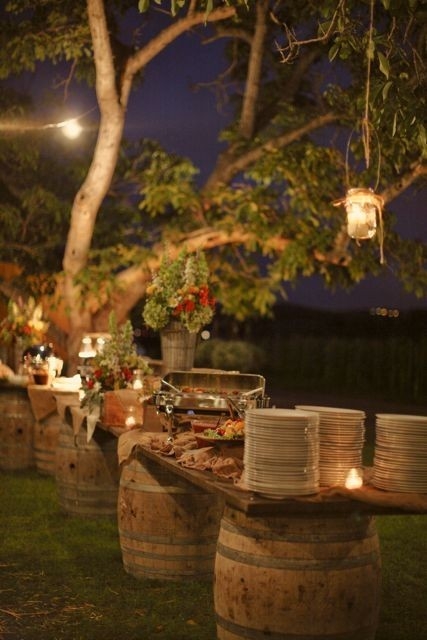 Wine Barrel Tables
Unknown
Got old wine barrels? Why not transform them into furniture? You can DIY (or Buy) creative wine barrel tables.
Outdoor Movie Screen
Today We Date
"Instead of squeezing yourselves in a crowded cinema, why not build your own outdoor cinema and enjoy the romantic night with full privacy from your sweet home?" – Today We Date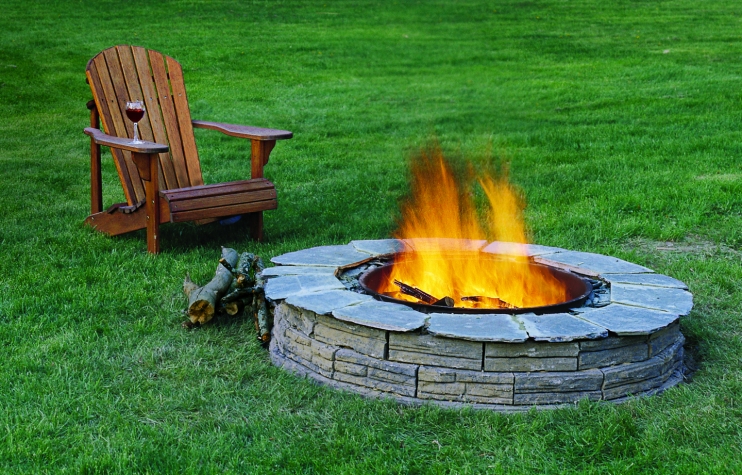 DIY Fire Pit
This Old House
"On cool summer nights, you can melt marshmallows and nibble s'mores while you lounge in an Adirondack chair, feet propped up on the rock ledge. So if you really want to light up right, do it in style. Take a few days to build your very own ring of fire." – This Old House

Tools you might need for an outdoor party


A few questions you may have

How do I prepare my backyard for a party?
Cut the grass.
Clean the patio.
Add extra seating if needed.
Decorate as desired.
Set up lights for ambiance.
Get your grill ready if you are planning a cookout.

What do you do if it rains on your outdoor party?

If there is a chance of rain the day or night of your outdoor party then be sure to plan in advance for what you plan to do. A few ideas are to move it indoors or how about in the garage? If it is a hot summer day and there is no severe thunderstorm involved you could even embrace the cool rain shower.