These Valentine Coloring Sheets are fun for all ages, whether you are a preschooler or an adult.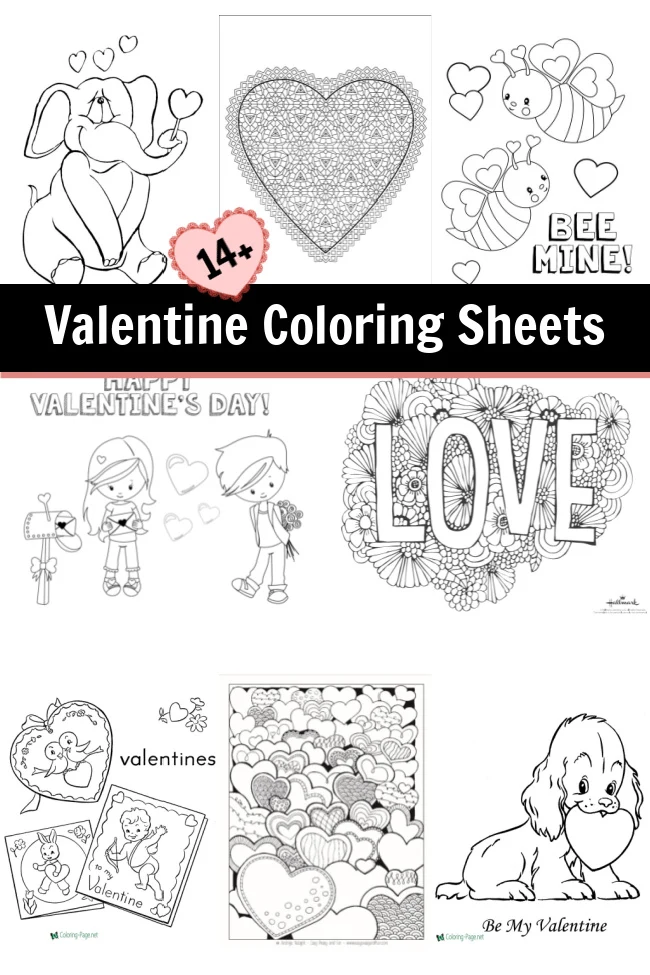 If you are looking for a fun and free Valentine's Day activity then grab and print one or a few of these super cute Valentine coloring pages today! They include sheets easy enough for the littles but some hard ones perfect for older kids and valentine coloring pages for adults too.


Why you'll love this post!


Free to print coloring sheets!
Fun activity for kids and keeps them entertained.
Makes a great Valentine's Day card option.


Printable Valentine Coloring Pages




Don't forget to check out these other coloring pages and printables before you leave!