Best Dad Ever Father's Day Coloring Page - This super cute coloring sheet makes the perfect Father's Day Card.


What we love about this coloring page is that it allows even the youngest kiddos to participate in making dad a card he will love for years to come.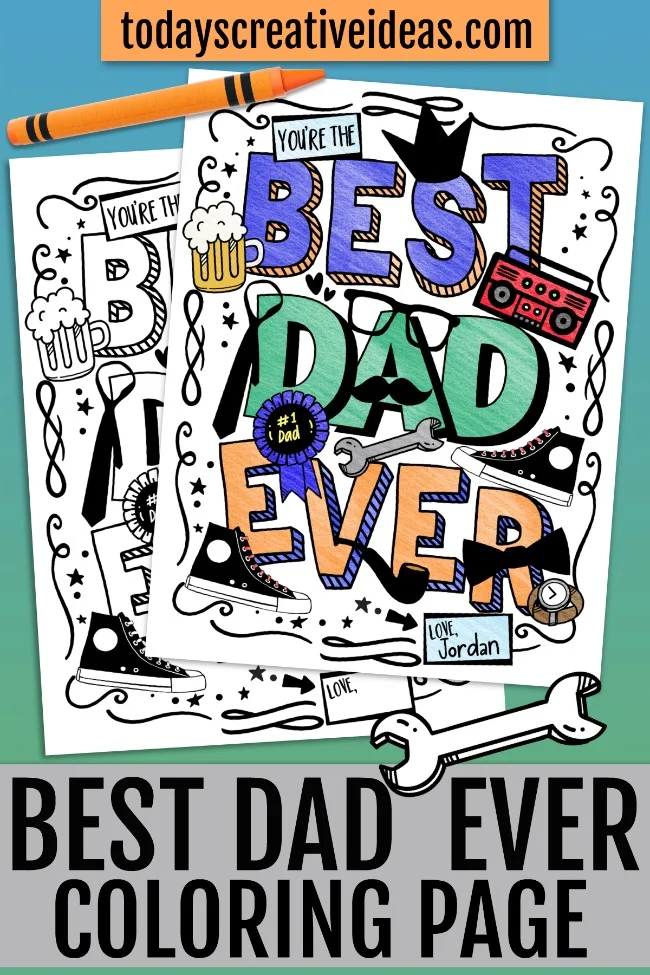 There is absolutely nothing as sweet as getting a homemade gift from your kids.


Not to mention getting to look back on the pages they have made for you many years later.


It melts a dad's heart just as much as I know it does for us moms.


Let dad know how special he is to you by downloading this Father's Day Coloring Page, printing, and having a blast making it all your own.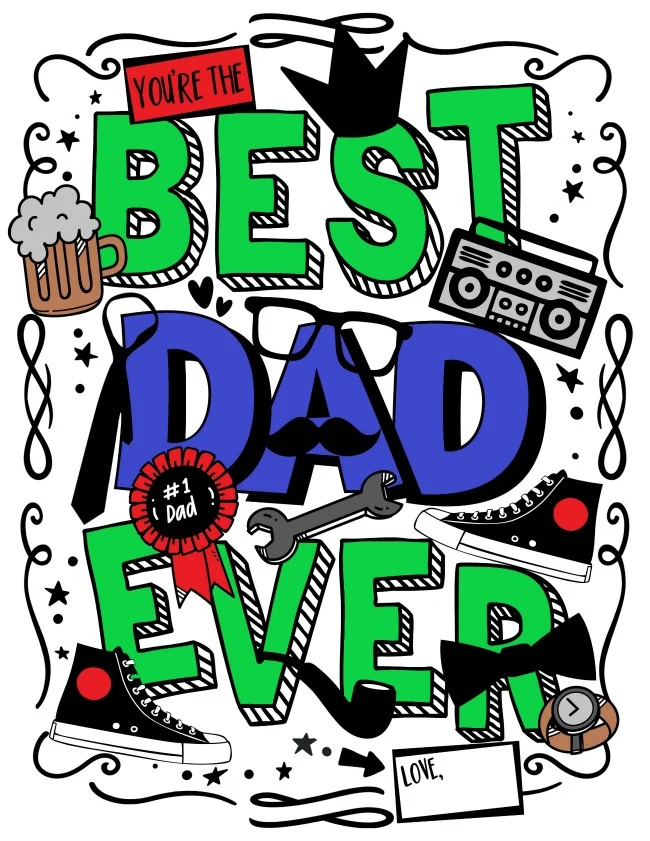 Like we did for this Mother's Dad printable, you could also frame this after the kids have created their masterpiece.


Dad can display his Best Dad Ever art all year long!


Best Dad Ever Father's Day Coloring Page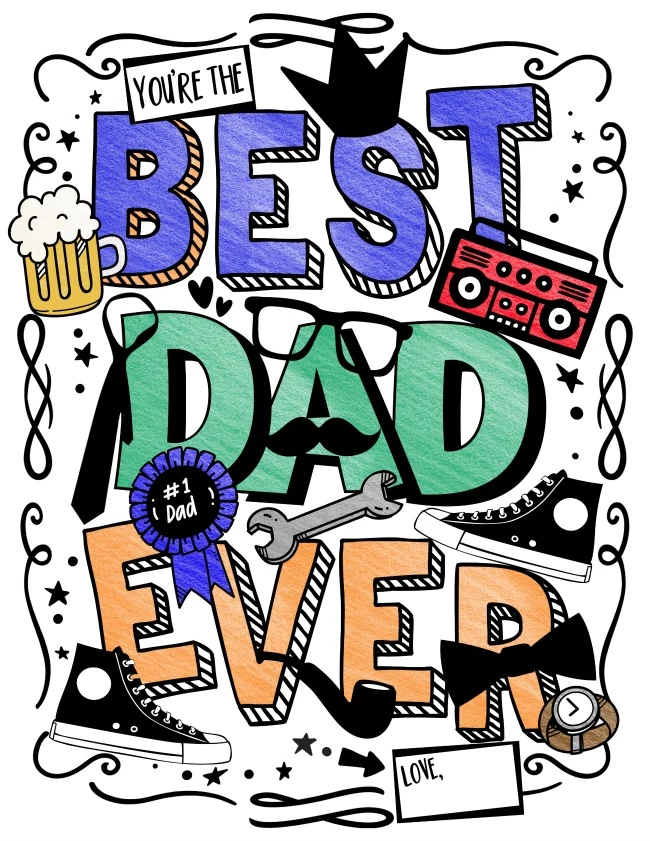 EVEN MORE FUN FATHER'S DAY IDEAS: