This easy to make wood bead garland brings a festive Valentine's Day and farmhouse touch to your home decor.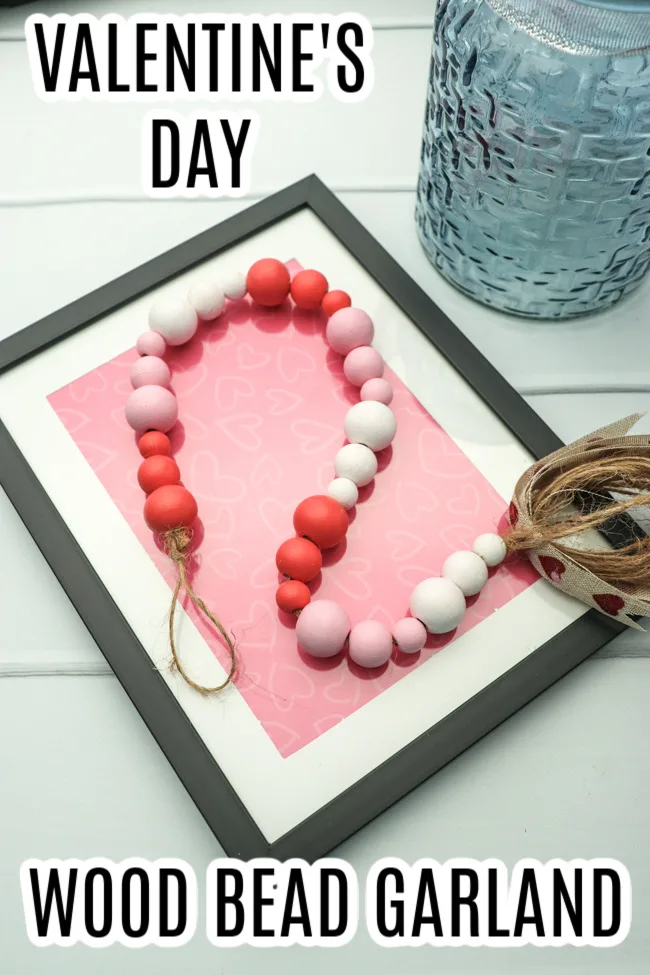 This little wood project is a lot of fun and so easy for anyone to create as it doesn't require any power tools, just a few simple supplies.


I have done wooden bead garlands in the past but we decided to spice things up a little for Valentine's Day.


You could also make this simple wood bead garland work for any holiday with just a change of color.


Supplies you will need:


Wood beads in 3 varying sizes – 27 in total (9 of each size)
Paint – Coral, White, Pink
Twine
Scissors
Valentine's ribbon
2 Cardboard rolls, such as paper towels, gift wrap, etc.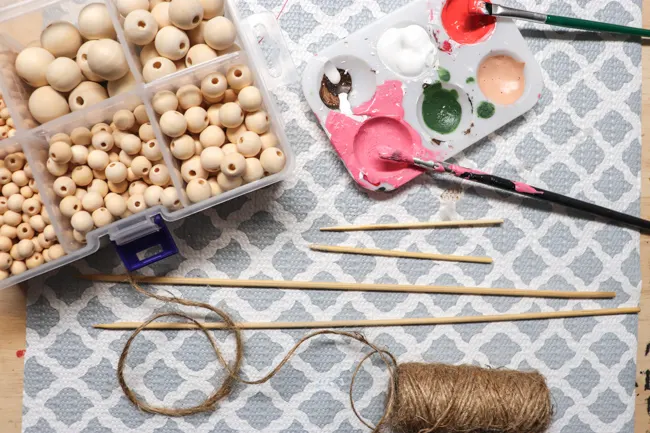 How to make a Valentine wood bead garland!


Poke holes in cardboard rolls to hold skewers above the table, this will make them easier to paint.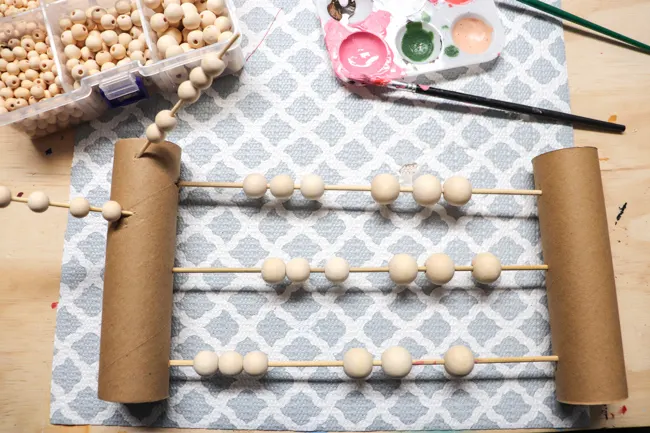 Thread beads through skewers and paint 3 of each size coral, 3 of each size white, and 3 of each size pink. You can adjust the colors however you find that they make your decor best.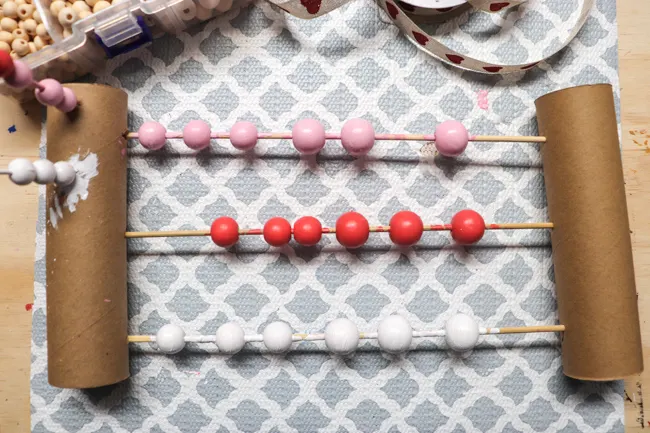 When the paint is dry, thread beads through the twine.


Tie a hanger at the top and then string your beads on, tie another knot at the end so the beads won't slide off. Leave about 3 or 4 inches of twine and trim.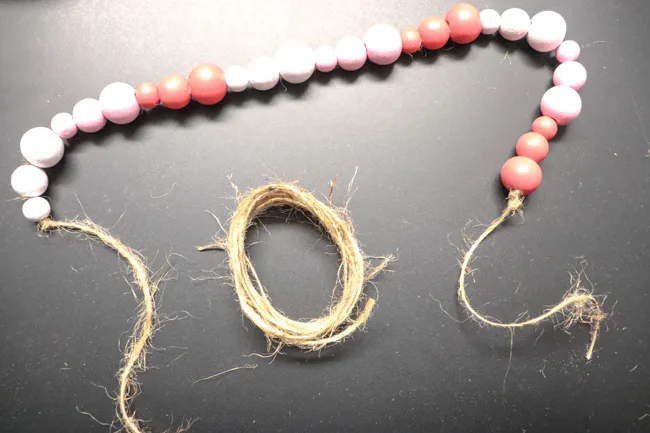 Create a pom pom for the bottom by wrapping your twine around four fingers several times. Repeat the same process with the ribbon.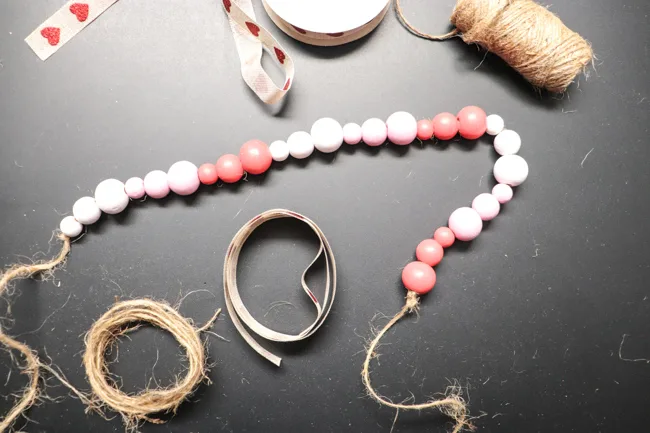 Using the 3 or 4-inch piece you left hanging. Attach the twine and ribbon pom pieces by tying them on.


Cut the opposite ends open so that they hang free and create the pom.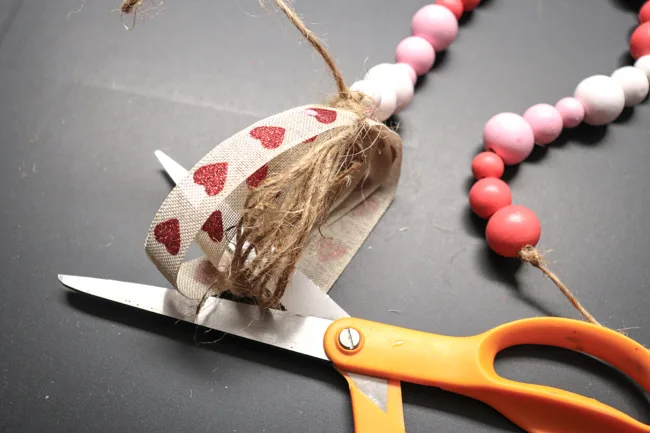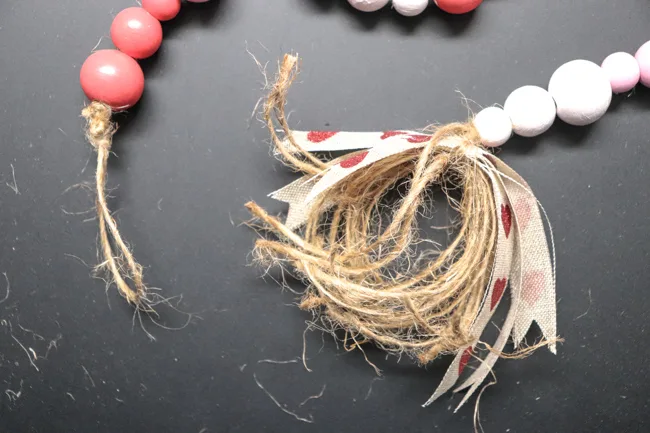 Set out for display or give as a gift. I like wrapping them around jars or hanging them off wreaths.


You can also make the garland even longer, create poms on both sides using the same method, and hang them on a mantel.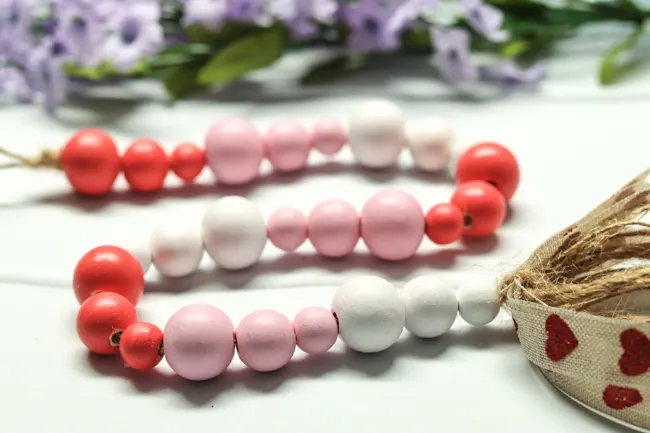 I also love these wooden heart beads and think they would really cute added to this garland as well.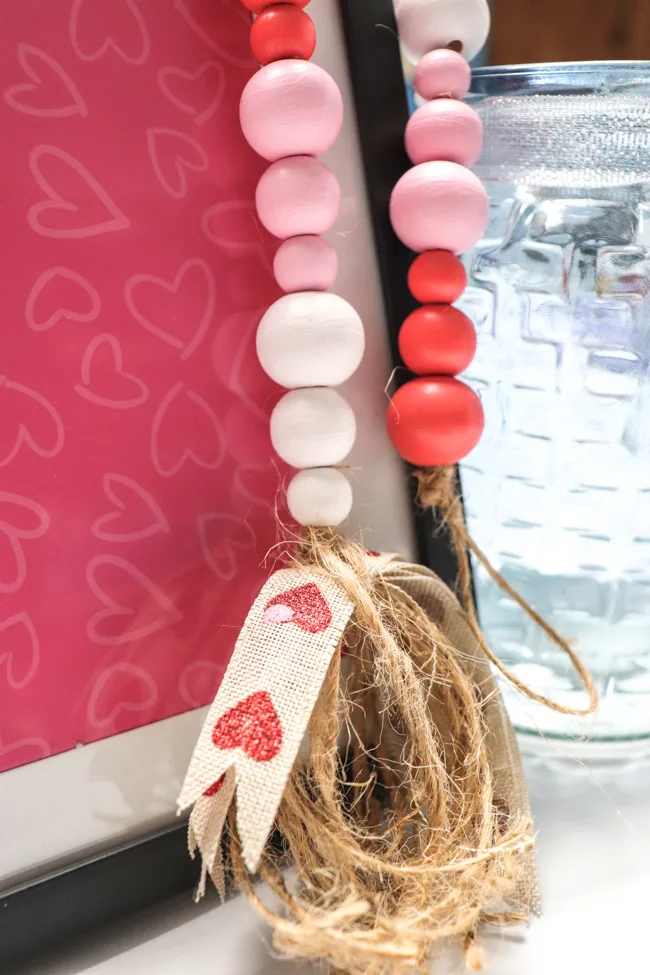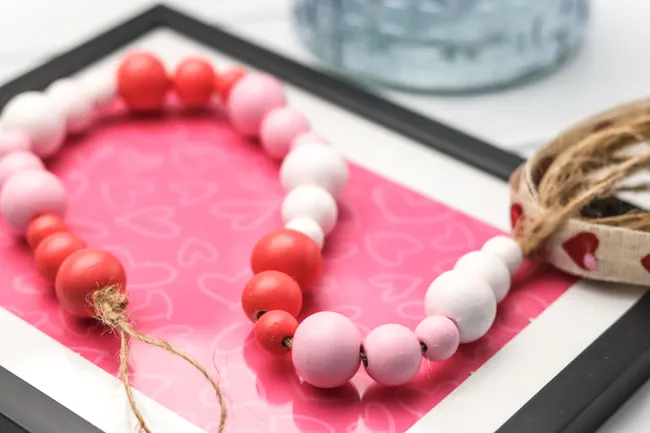 Even more cute Valentine's Day Ideas you don't want to miss!


Want to print or save the directions for this Valentine's Day Wood Bead Garland?