My daughter started back to school yesterday and after a full day of working hard she is ready for a after school snack. My first instinct was to look up all the great snack ideas I could make for her. My second instinct is usually my first and that is to blog about it. lol… So I found 9 of the yummiest snack ideas around the web for you. As well as added 11 of my own ideas that my daughter likes to have. This doesn't just have to be after school either. These are great snack ideas for taking in lunches to school or having as a snack on the weekends.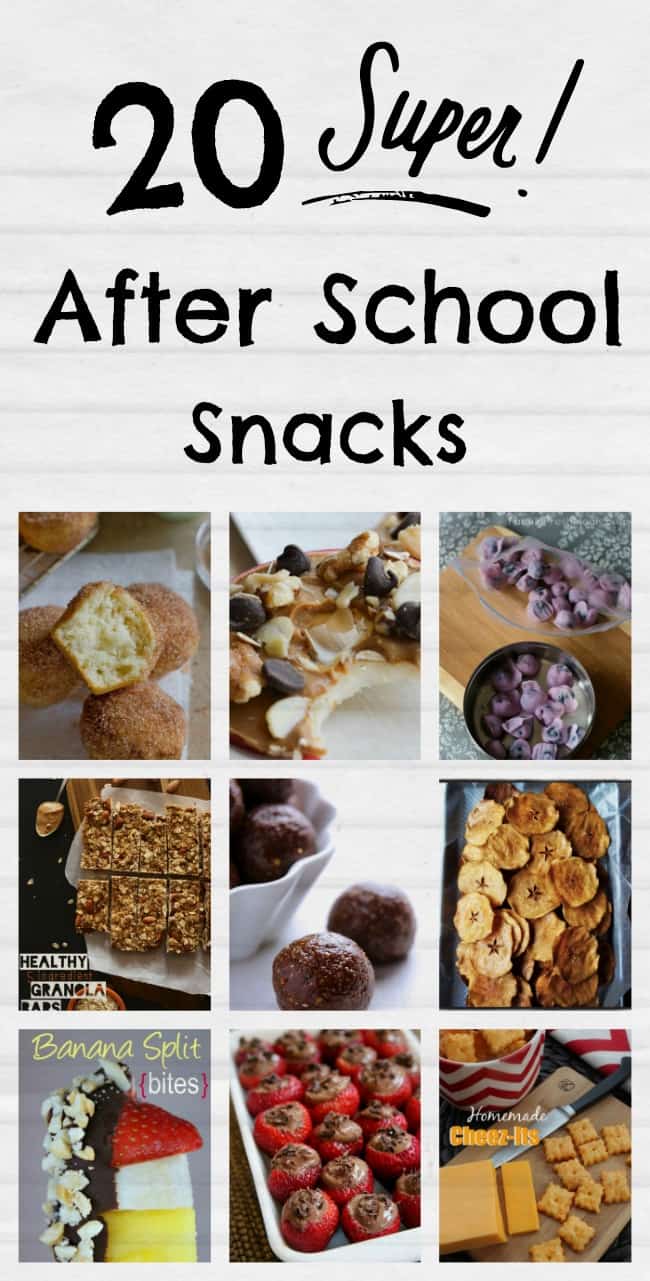 Apple Cookies
Frozen Yogurt Covered Blueberries
Chocolate Mousse Filled Strawberries

What are your kids (or yourself if you don't have kids) favorite snack?