4th of July Roll and Cover Dice Game – Roll and Cover games are dice games that help children practice number recognition and subitizing skills.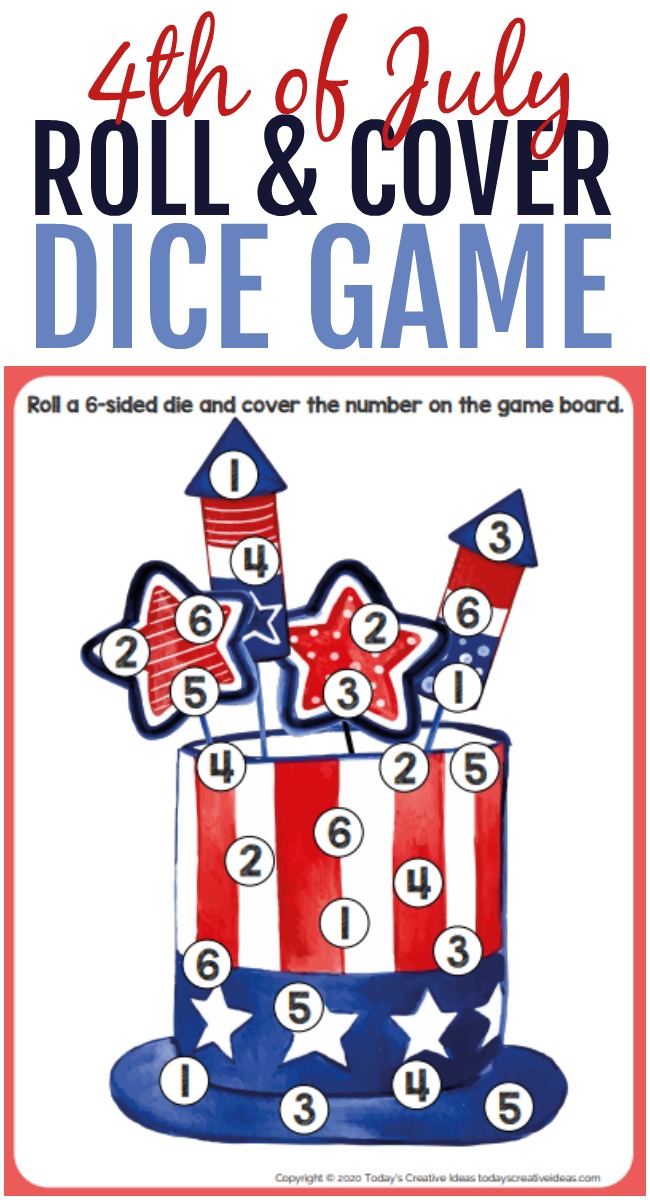 Roll & Cover is one of my favorite games for practicing math fluency for those who are just learning numbers.


It's the perfect game for math stations or centers when you have a group of kids but also great just for students to play on their own.


There are two versions of this 4th of July roll and cover dice game included in the download.|


Using a six-sided die: (you can purchase this type of die here)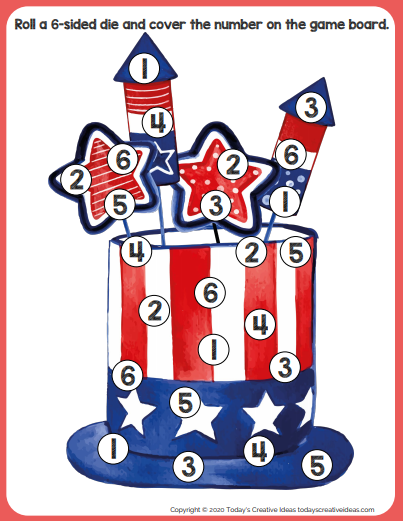 Using a ten-sided die: (you can purchase this type of die here)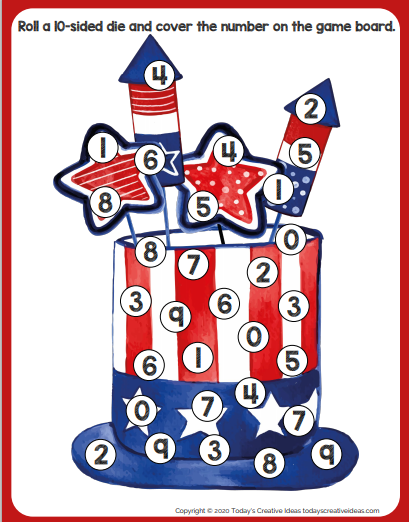 When you are ready to prep the activity, you can print on regular printing paper or on cardstock and laminate to give them extra durability.


If you laminate this game then you can use dot markers for added fun. Otherwise, you can just use cover chips, dot stickers, or just the coloring method to cover the numbers.




Ready to play? Just grab whichever dice and matching board you need, your method of covering (whether that be chips, stickers, etc) and we were ready for some math fun!


You can play this game as a "bingo" of sorts and the winner is whoever covers all their numbers first.


Grab Your Download


Ready for some math learning fun?! Just click the link below to grab your FREE download!


4th of July Roll and Cover Dice Game
EVEN MORE FUN GAME IDEAS: