A great holiday game to share with your kids or classroom is this fun roll and draw Santa dice game.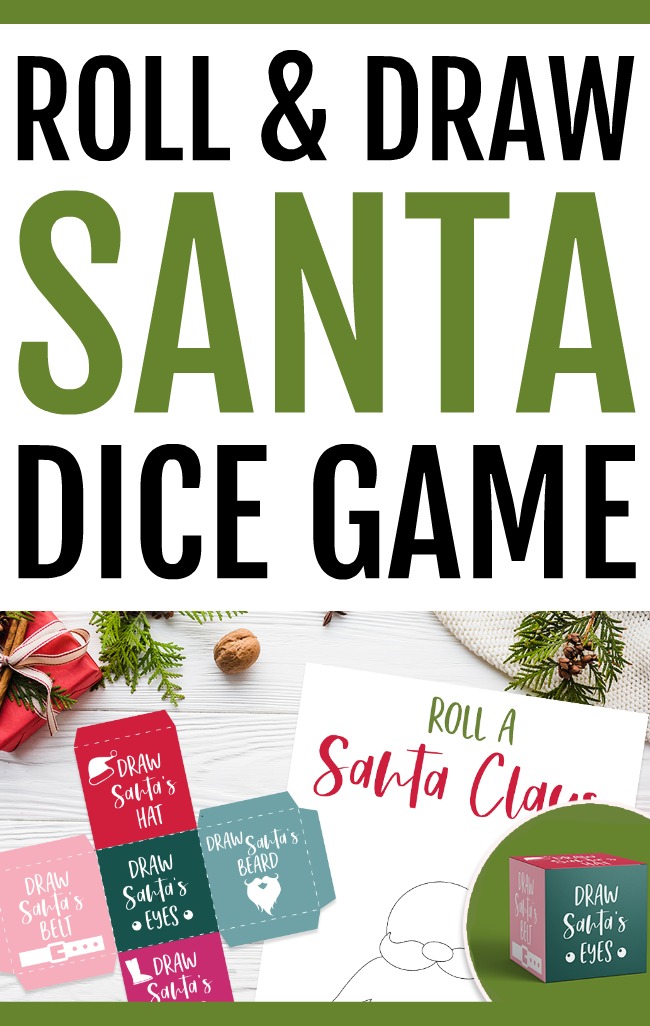 This is a quick and easy game to put together for your kids or students. All you need to do is print the files and the game is on. Find out who can create Santa first!


Wintertime is one of the most popular times for parties, whether that be Christmas parties, white elephant parties, classroom parties, ugly sweater parties… well you get the idea. There are tons of different parties this time of year.


With all of those different types of parties, you are definitely going to need some games and activities to keep everyone entertained. That makes the roll and draw Santa dice game perfect for these events.




How to play a roll and draw Santa dice game!


The directions are very simple even for a younger audience. Which makes playing this game in the school classroom a hit.


You will want to start off by printing out the dice and assembling them. If you have a large crowd that will play in groups I would suggest printing out a few copies of the dice so you have extra.


Now that the dice are ready to go, print and pass out the copies of the plain Santa. You will also want to make sure you have enough pencils for everyone.




Roll a Santa Claus Printable
Roll and Draw Dice (colored version)
Roll and Draw Dice (B&W version)




The goal of the game is to be the first to draw Santa. So if you roll draw Santa's belt, you will draw on his belt. If you roll draw Santa's beard, you will draw Santa's beard and so on.


There are a couple of ways you can play this game.


Gameplay #1: Give everyone their own card and dice, say go, and then everyone competes as fast as they can to finish Santa. The first person to finish wins.


Gameplay #2: Use one dice and everyone takes turns rolling and drawing Santa as they go. If they roll something they already drew then they lose their turn and play passes to the next person. This gameplay option is great when you want the game to last longer than 5-10 minutes.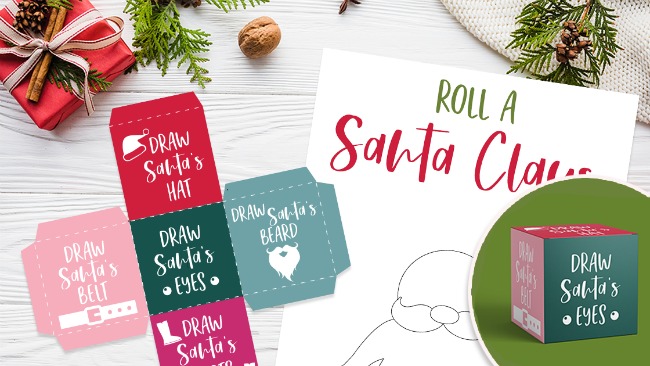 If you enjoyed this Roll and Draw Santa Dice Game you also might like…