Can you believe how fast the summer has flown by?


It's already that time again, time to start planning your August Bullet Journal Ideas.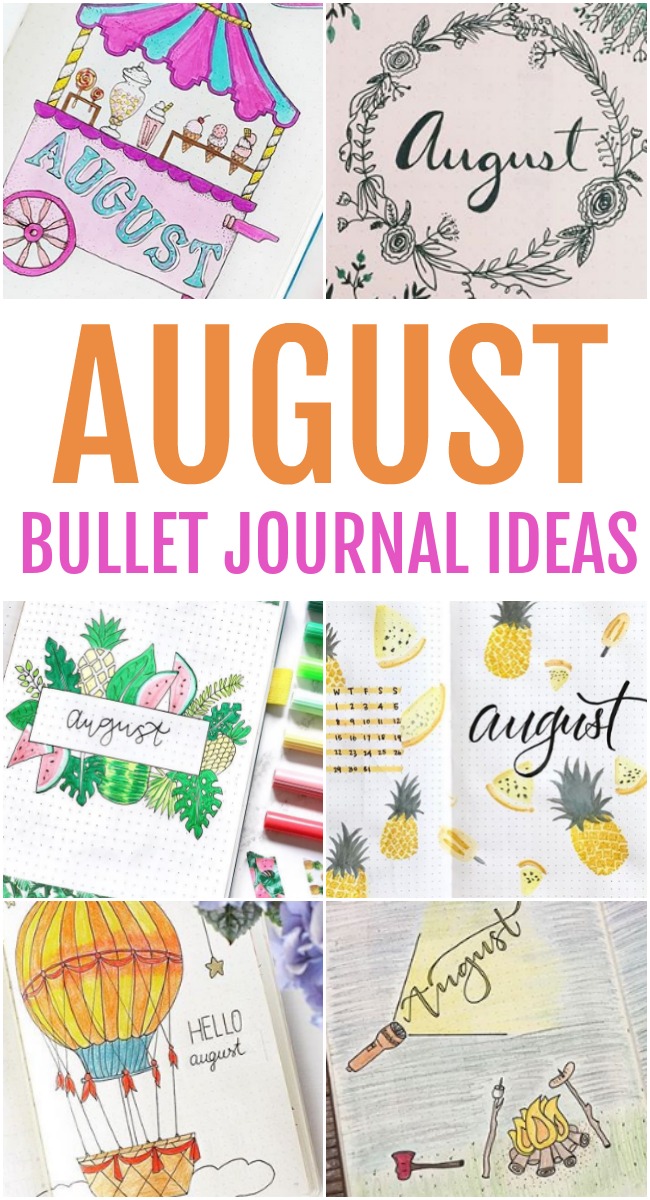 You probably already know but if there is one thing bullet journalers love it's picking, designing, and creating a new theme every month for their spreads.


But, sometimes picking isn't always that easy. If you are needing a little nudge in the right direction on how to plan, here are a few examples of our favorite bullet journal ideas for the month of August.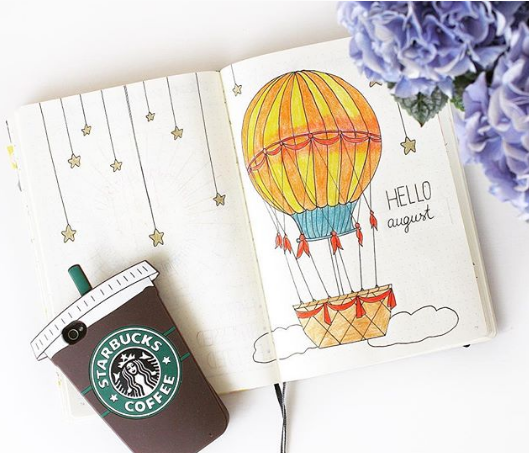 Hello August Hot Air Balloon Cover
MissFeatherWings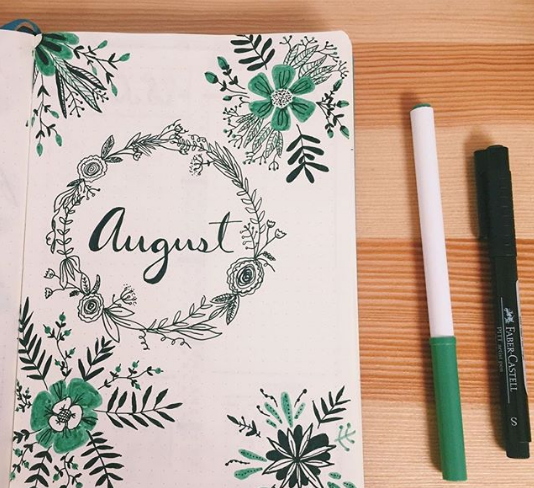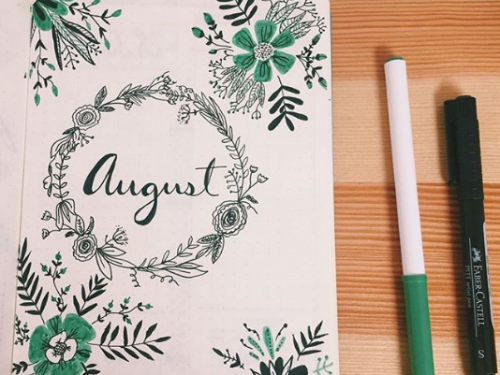 August Floral Cover Page
dr.ameliapatillo


Summer August Cover Theme
thehobbyroomuk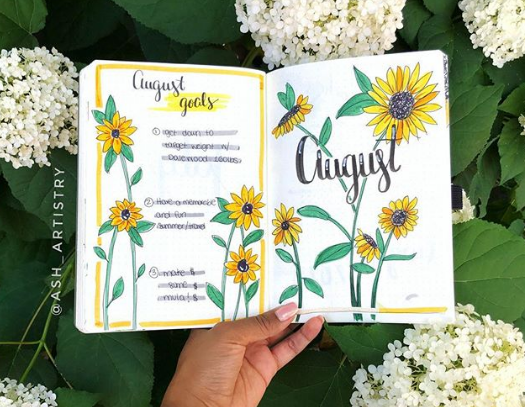 August Sunflower Cover and Goals Page
ash_artistry


Camping Bullet Journal Theme
kayofmilkyway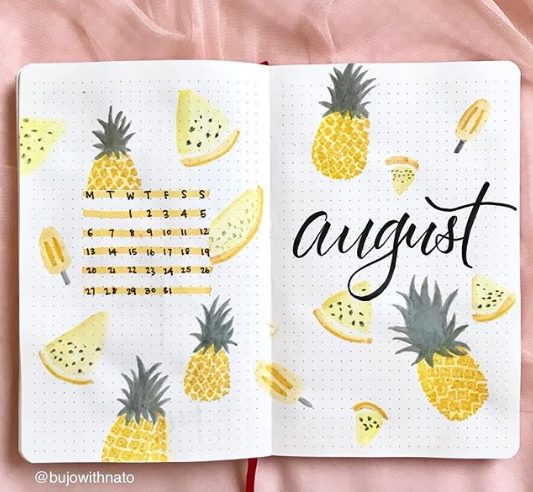 Pineapples and Watermelon Themed August Journal
bujowithnato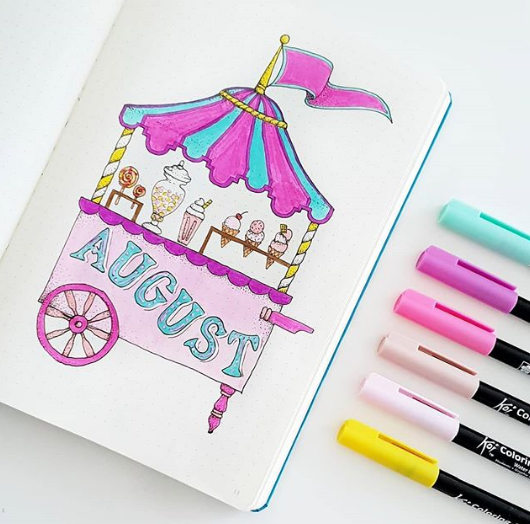 August is for Ice Cream Cover Page
mint.and.mont.bujo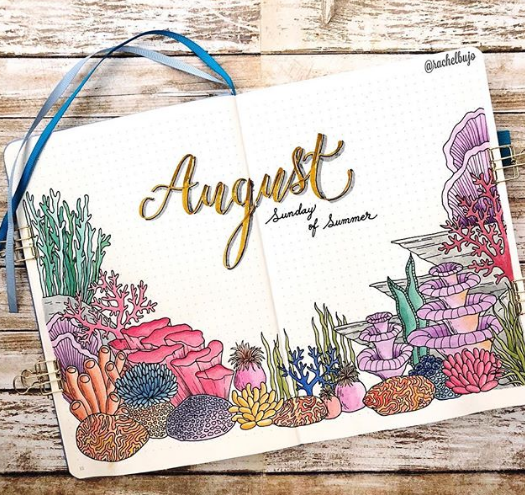 Coral Cover Page
rachelbujo


Outer Peace Camping Weekly Layout
lolascraftjournal


August Arrow & Feather Cover Page
study.bujo.inspo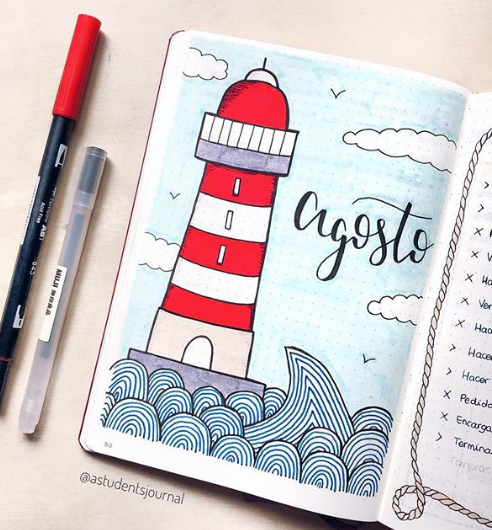 Lighthouse Cover Theme
astudentsjournal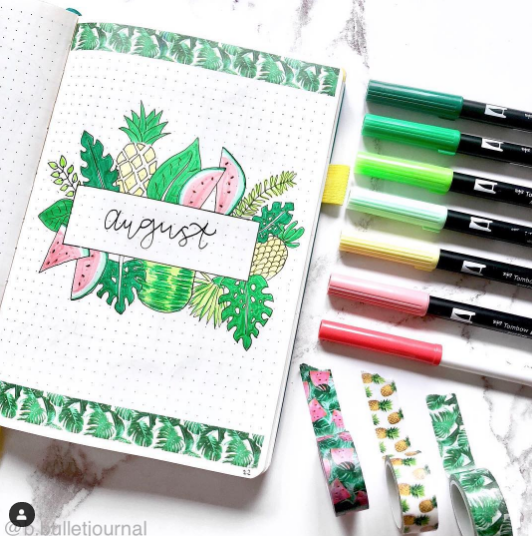 August Fruit Themed Cover Page
b.bulletjournal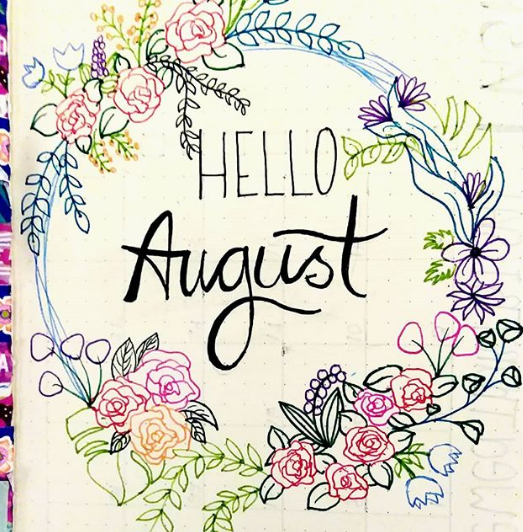 Hello August Floral Cover Page
korrissadoeshair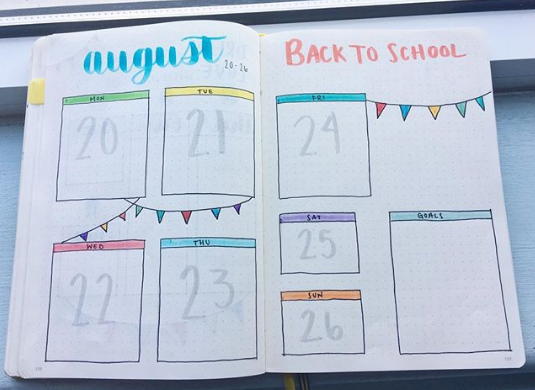 August Back to School Weekly Layout
letteringsbypatricia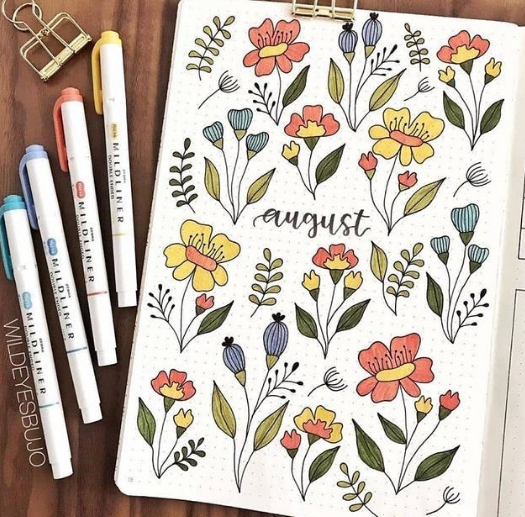 Floral August Bullet Journal Cover Page
bujoloverrr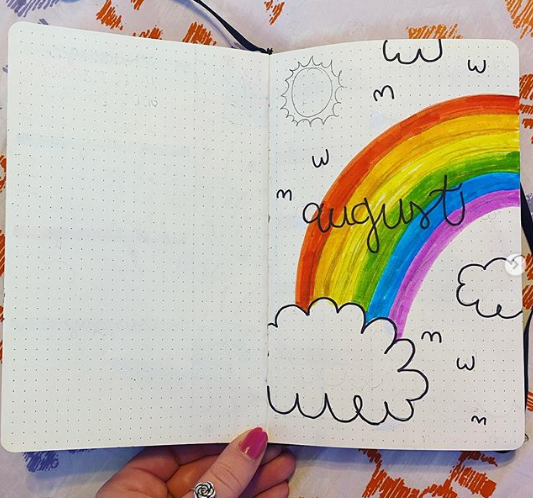 Rainbow Cover Page for August
lola._bujo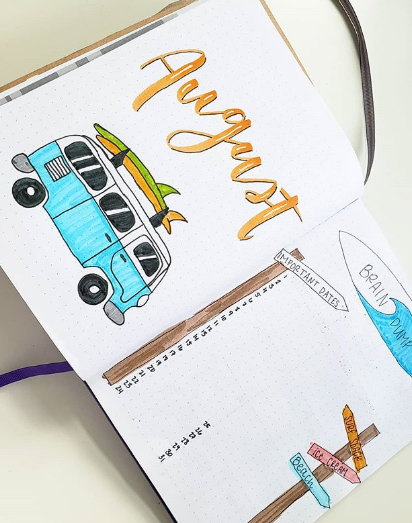 August RV Cover Page
chasing.embers.letters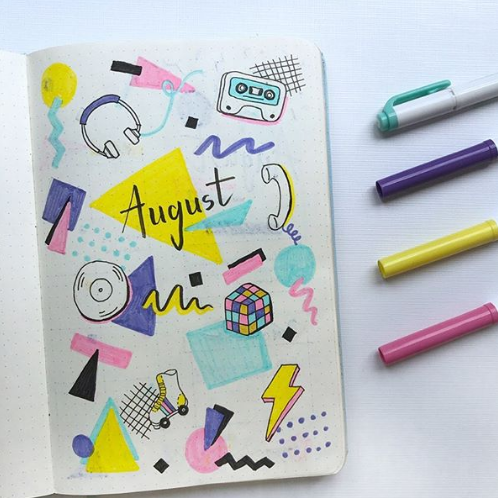 Retro 80s Themed Bullet Journal Cover Page
in.a.bullet.journey


Americana Ice Cream Pop Cover Page
bjbynicole


August Puppy Cover Page
bujoloverrr


Your brain is probably overflowing with all sorts of new ideas for this upcoming month.


Although there are tons of great ideas listed here for you there are so many more ways you can decorate your bullet journal.


Plan with me videos are another great way to find bullet journal inspiration.


---
---
---
---
---


Supplies you might need for your August Bullet Journal Ideas


You can click on the photo to view them all.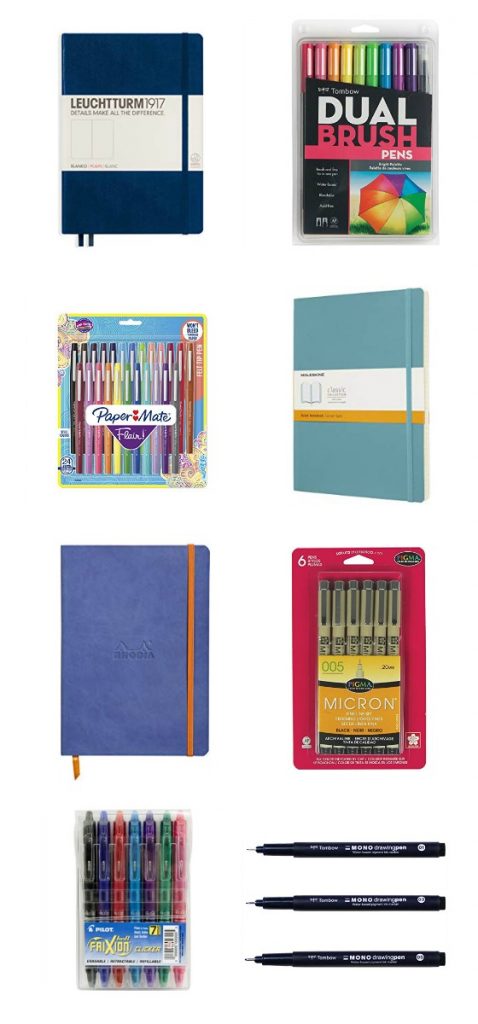 EVEN MORE CREATIVE BULLET JOURNAL IDEAS:


Although these may be for past months they are still great ideas for the month of August as they are loads of Summer themes, covers, and layouts.