As summer is coming to a close it is time to start planning a new month of ideas.


Needing September Bullet Journal Ideas? Well, we have you covered with these gorgeous examples and our favorite plan with me videos.


In this month's bullet journal post, I've been searching out all the ideas for September. Including cover pages, themes, quick view calendars, and more.


I hope there is something here that will spark an idea for your own September spreads.




September is a transitional month as summer moves into fall and without a doubt, lots of themes are going to be fall-related.


Autumn will bring designs such as leaves, apples, and acorns.


Some of you are still in the back to school time so if your child (or even yourself) is a late starter after Labor Day then maybe you want a theme based around books and supplies.


Whatever you need, there are so many great inspirational options to choose from.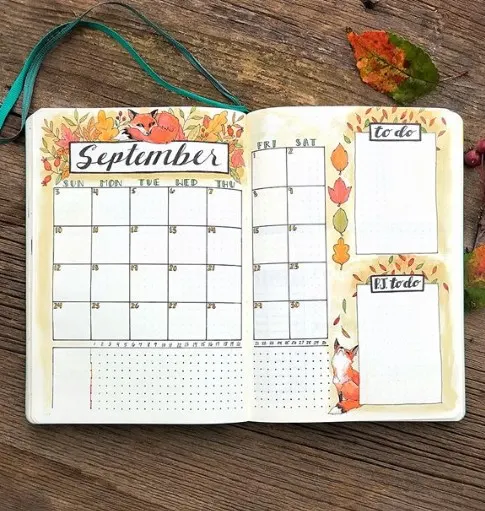 September Fall Monthly Layout
lyssalouboley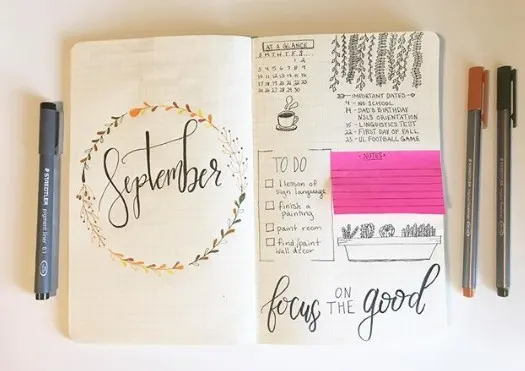 September Wreath Cover Page
a.bit.of.color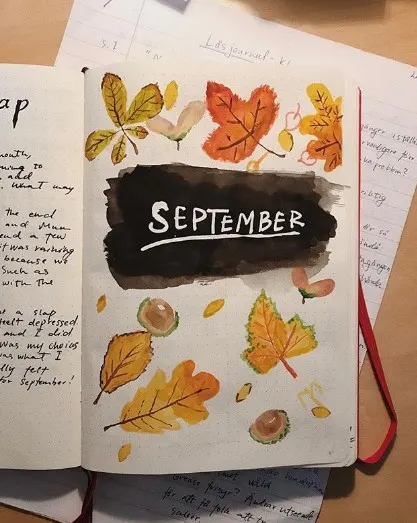 Fall Leaf Cover Page
bujo_sweden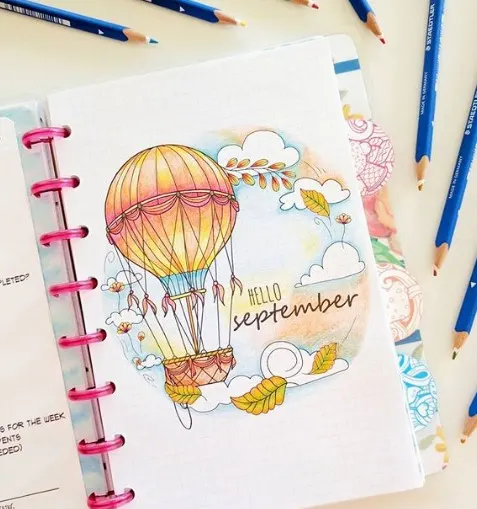 Hello September Hot Air Balloon Cover Page
nicoles.journal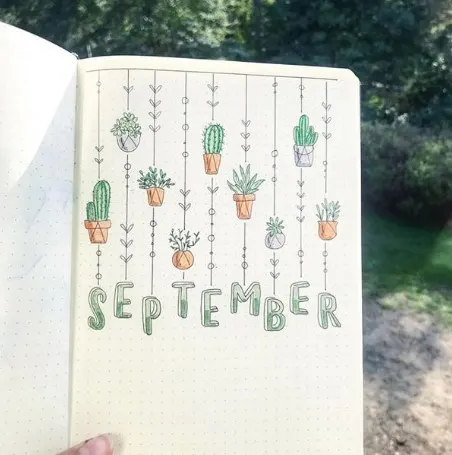 Cactus Cover Page
bullet.journals


Fall Camping Bullet Journal Cover
study.susan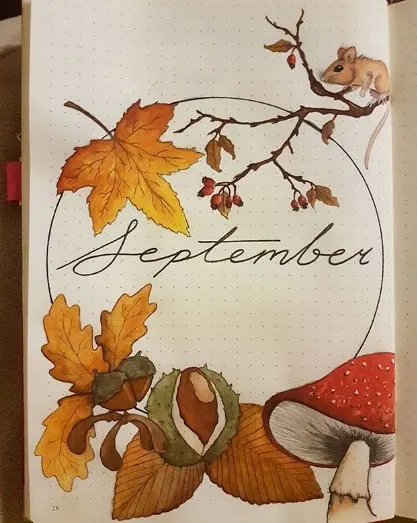 September Autumn Cover
westwind.plans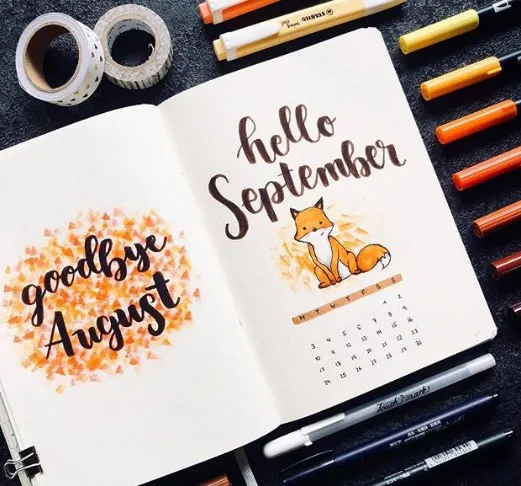 Goodbye August, Hello September
january._journal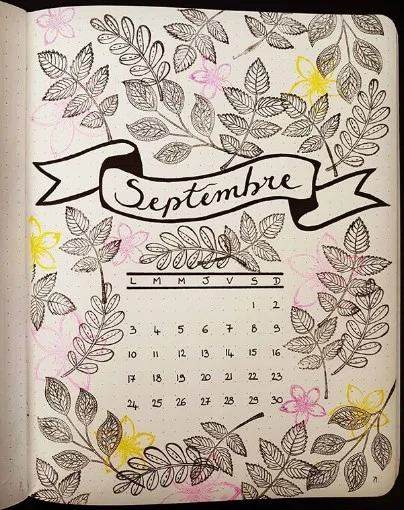 September Quick View Calendar
morelannelaure


Greenery Bullet Journal Cover Page
bulletjournalamino


Grapevine Cover
constancechel


Floral Stems Cover Page
thepalepaper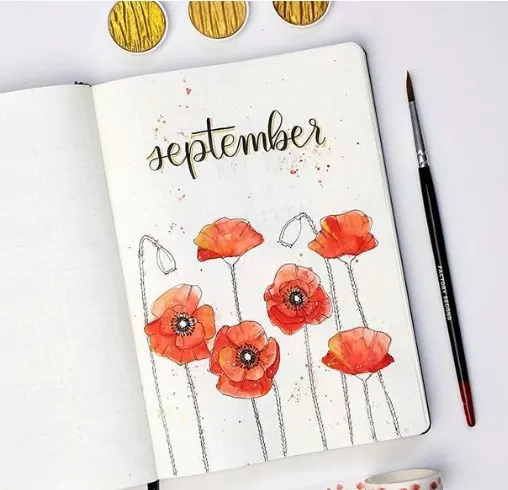 September Poppies
dutch_dots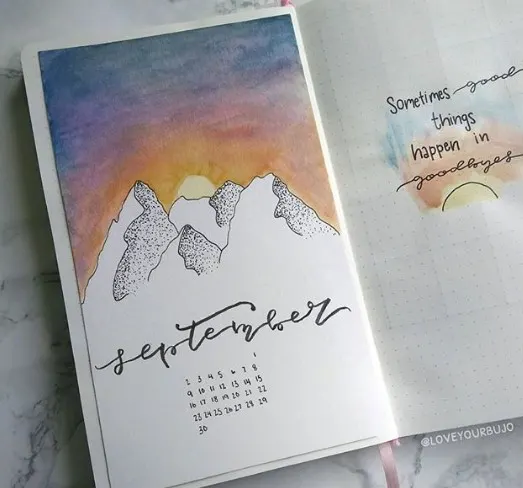 Mountain Quick View Calendar
loveyourbujo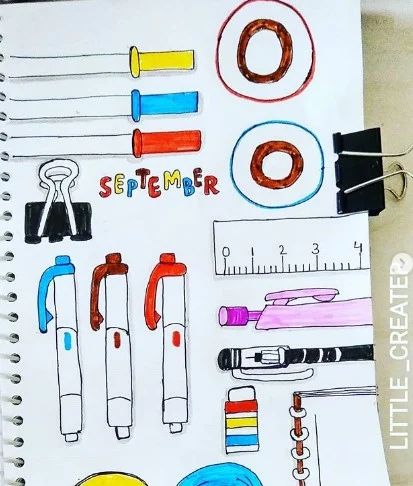 Back to School Cover Page
little_creater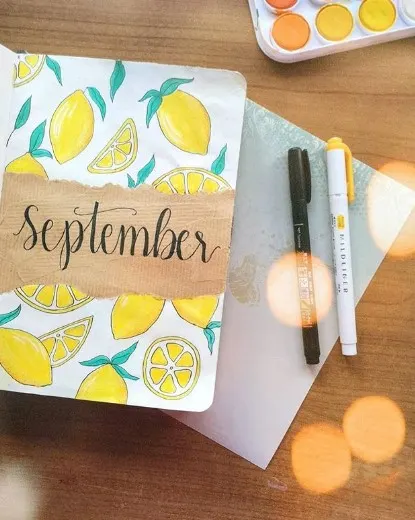 September Lemon Theme
lydialetters


Fall Mood Tracker for September
a_ghost_grrl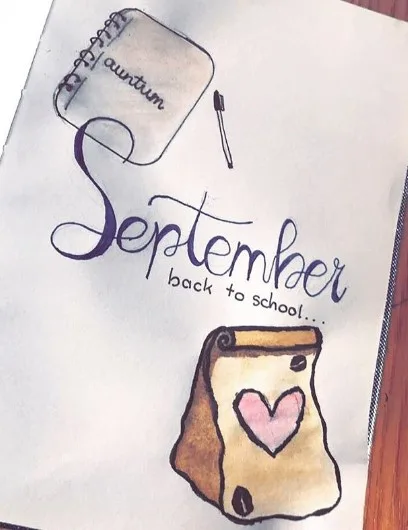 Simple Back to School Theme
vivieenks_20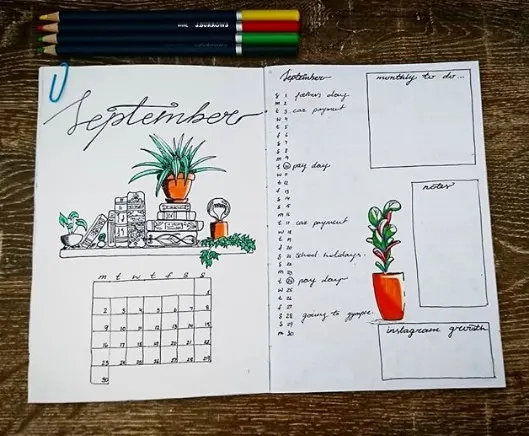 Greenery Quick View Calendar
doodle.mylife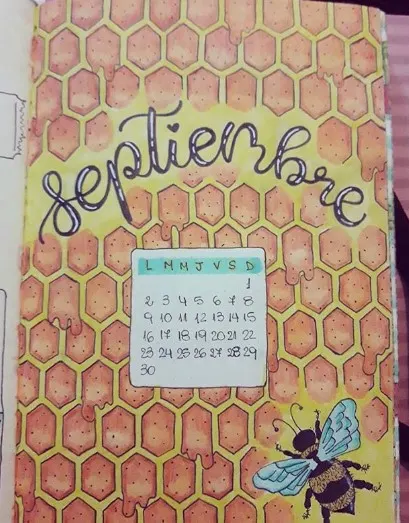 Honeybee Quick View Calendar
carolayyco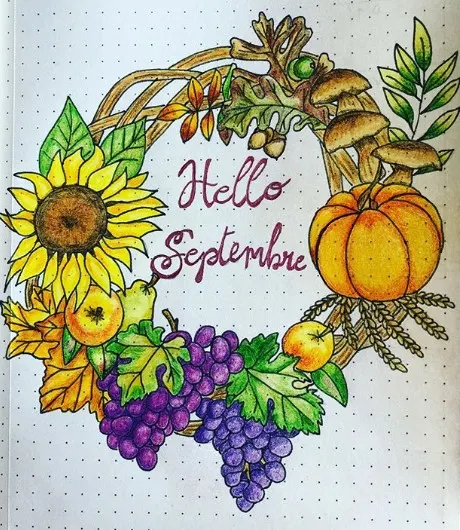 Hello September Wreath Cover Page
my.cosy.autumn.corner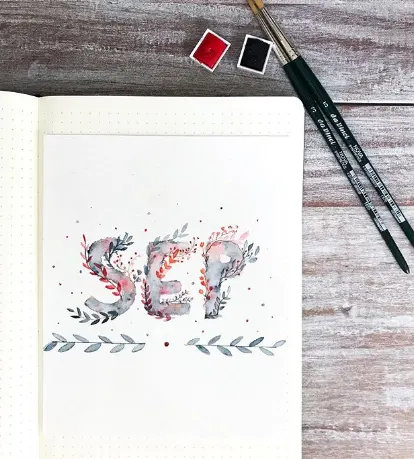 Floral September Bullet Journal Cover Page
Journalbuddy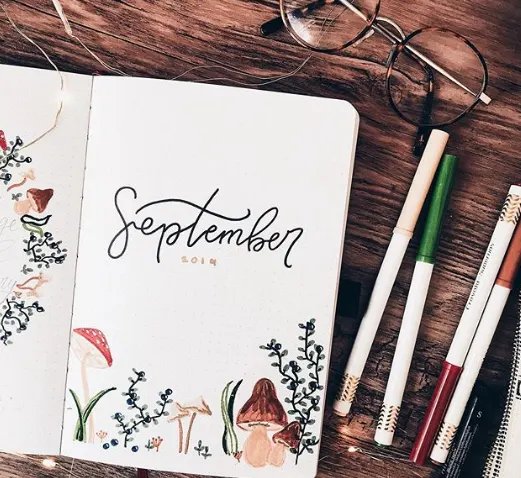 September Mushroom Themed Cover Page
midnightdreamreads


When Flowers Bloom So Does Hope Cover Page
lilmagination


As I have stated in all of my other bullet journal posts as much as I love the picture inspiration a good plan with me is always fun.


Here are some of my favorites for the month of September.


---
---
---


Supplies you might need for your September Bullet Journal Ideas


You can click on the photo to view them all.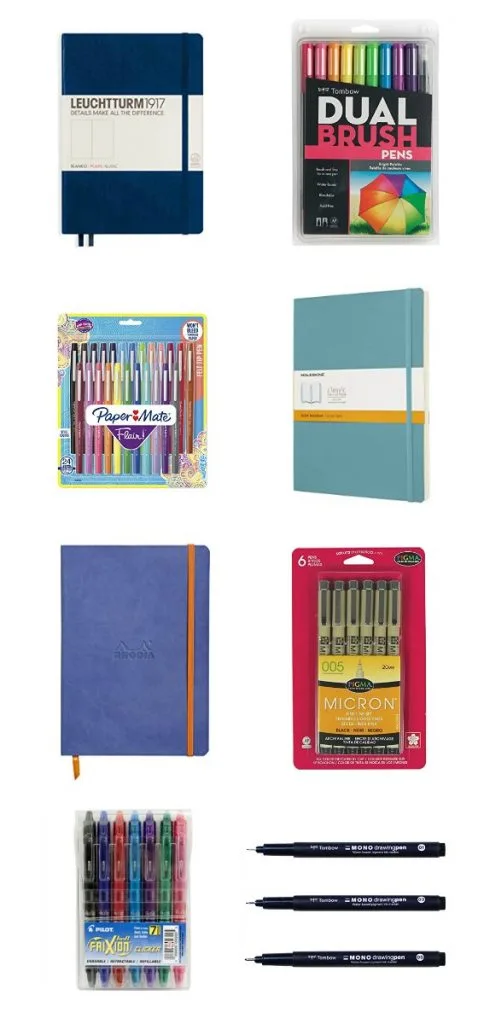 Even more Bullet Journal Ideas