Ready and looking for February Bullet Journal Ideas? This pile of simple and inspirational photos, including February cover pages, trackers, spreads, themes, and calendars is just in time for the month of love.


Make your February bullet journal themes and bullet journal spreads fun and inspiring with one of these amazing designs for Valentine's Day.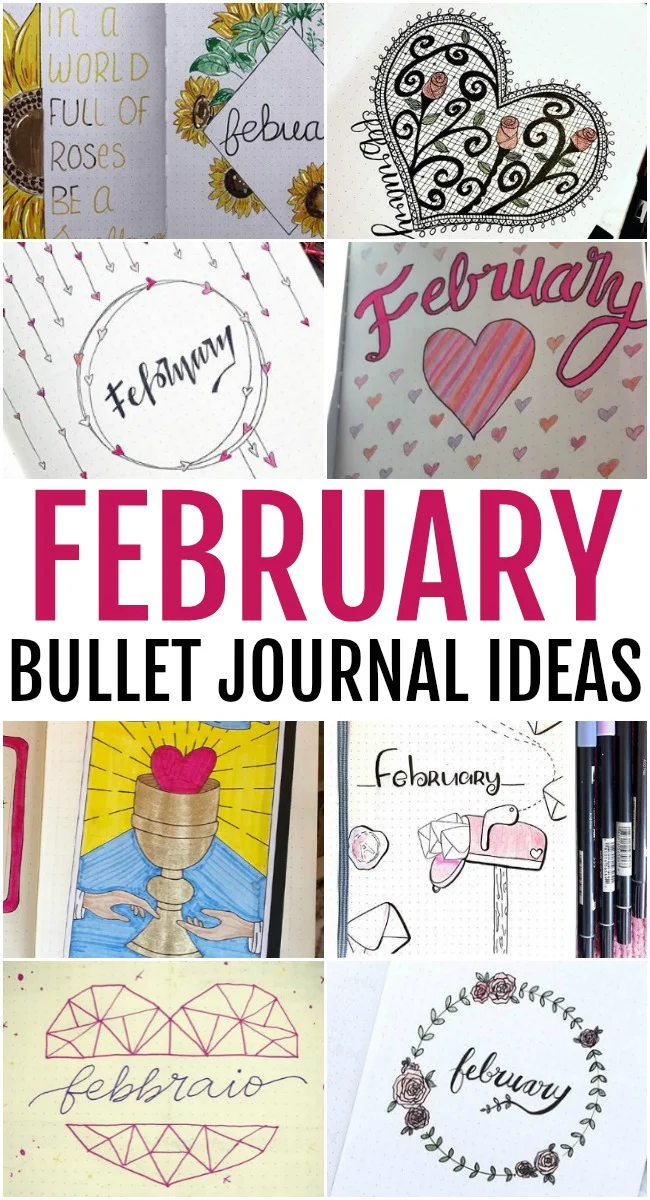 Whether you are looking for doodles, cover pages, or full layouts for February we have you covered. So many stunning themes!


Of course, there is Valentine's Day, we love the dramatic ideas you can use with a love theme from floral to love letters. Then you have gems and pastels that are another fun idea for a February bullet journal theme. Lots of great ideas for this month!




February Bullet Journal Ideas to try this year!!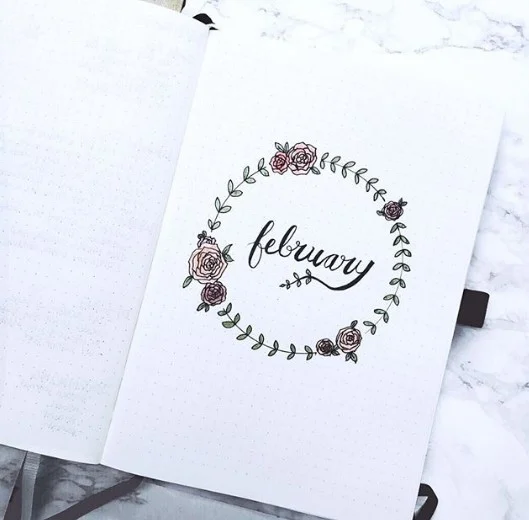 February Wreath Cover Page
stephcozza


Love Letters Cover Page
nicole.josephinee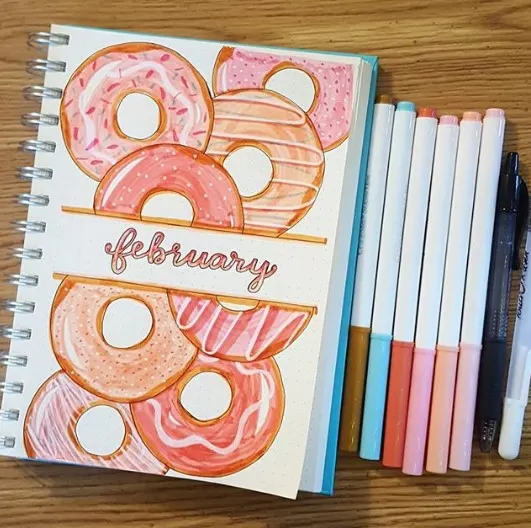 February Donuts Cover Page
thefreakledpeachjournal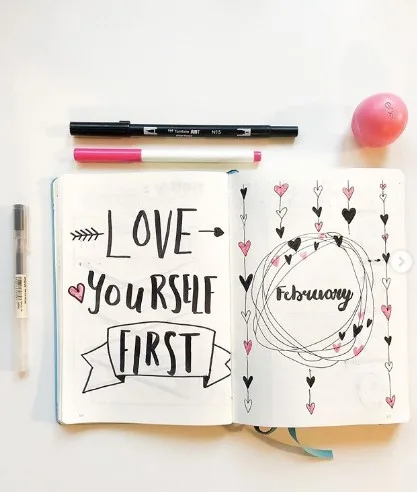 Love Yourself First Cover Page
jsbulletjournal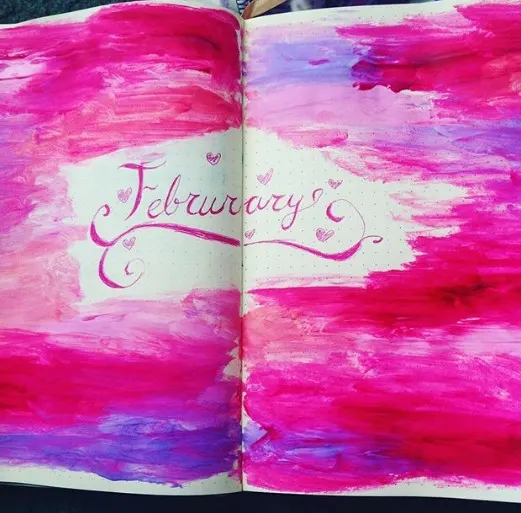 February Painted Cover Page
marshmewwowartz


Raining Heart February Cover Page
pallcolour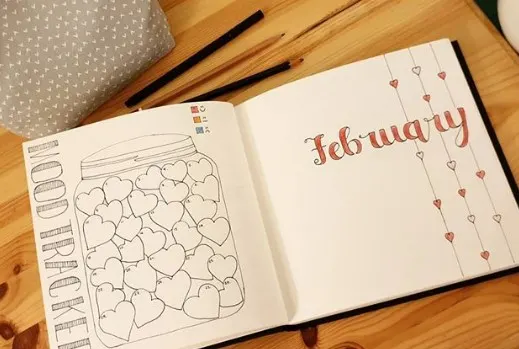 February Mood Tracker - Hearts in a Jar
mrsbsbusymind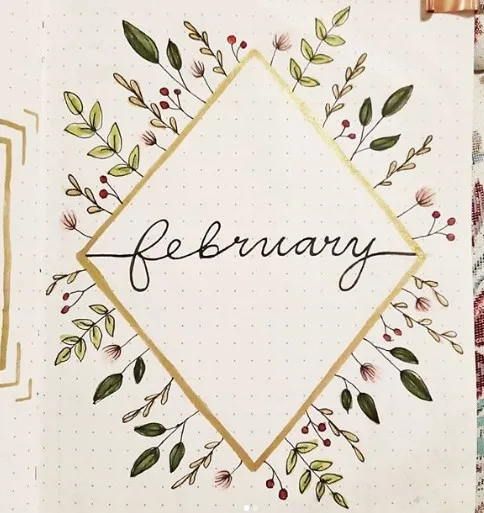 February Diamond Wreath Cover Page
mewwostyle


Heart Cover Page
ginijournals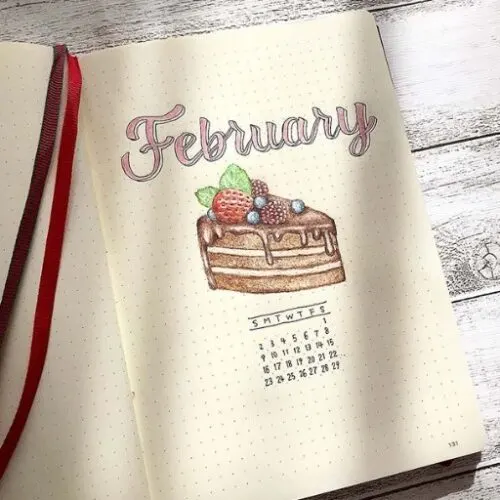 February Quick View Calendar
rikomama0805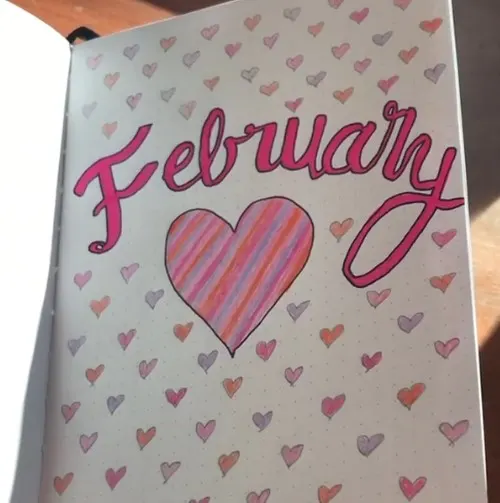 February Heart Cover Page
analog_apple_bujo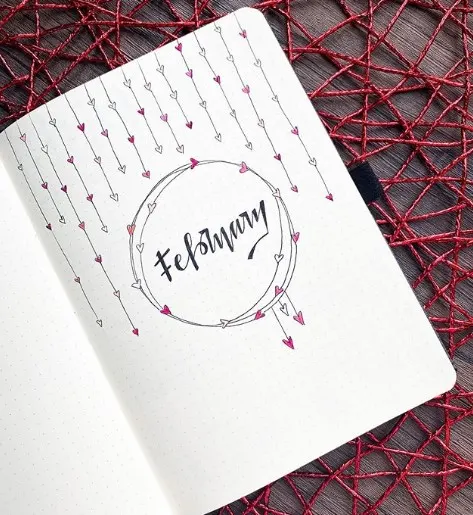 February Heart Wreath Cover Page
bjbynicole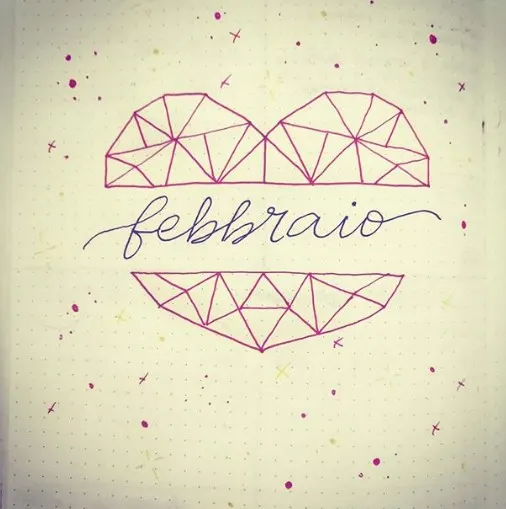 Geometric Heart Cover Page
giuliasmadworld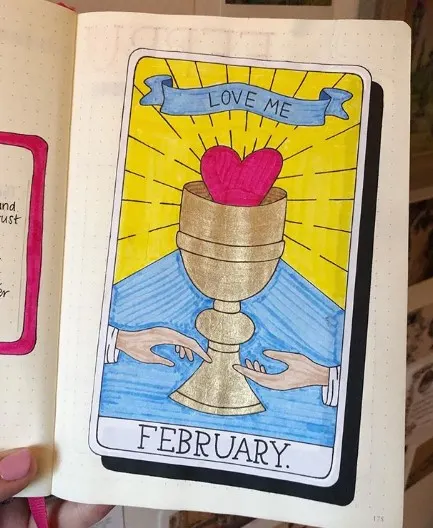 Love Me Tarot Card Cover
catscreatetoo


In a world full of roses be a sunflower Cover Page
art.by.raych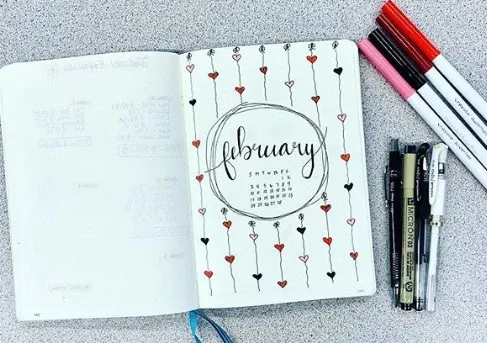 February Wreath Quick Calendar
ms.ramirez_teaches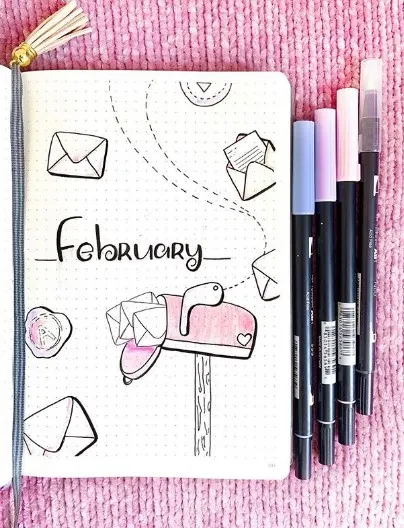 February Mailbox Full of Love Notes Cover Page
bujo__enthusiast


Love Note Quick View Calendar
kiiabujoilee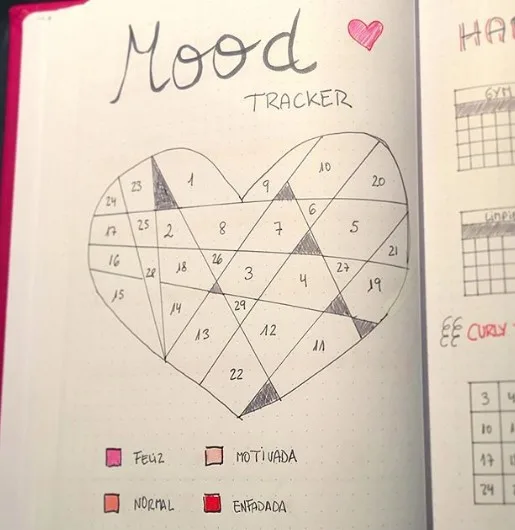 Geometric Heart Mood Tracker
bujo_fan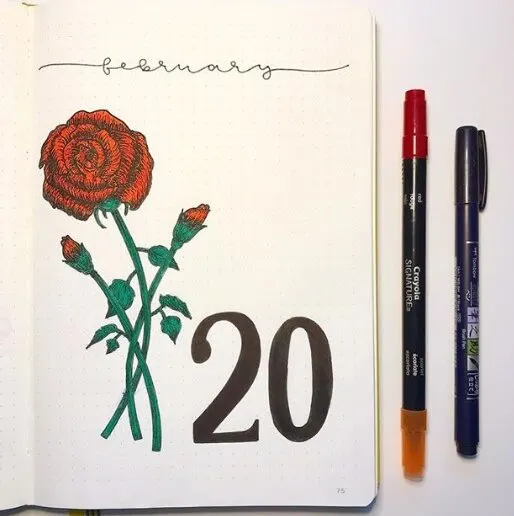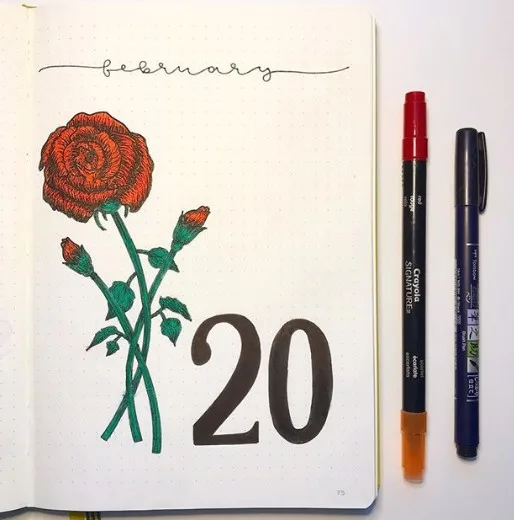 Rose Cover Page
calligraphy.by.abby


Love Yourself First Cover Page
usandthelittleone


February Floral Branch Cover Page
artofbujo.sg



As always, we can't have an inspirational bullet journal ideas post without adding in our favorite plan with me videos. Take a look at these setups, all perfect for this month.


---
---
---


Supplies you might need for your February Bullet Journal Themes


You can click on the photo to view them all.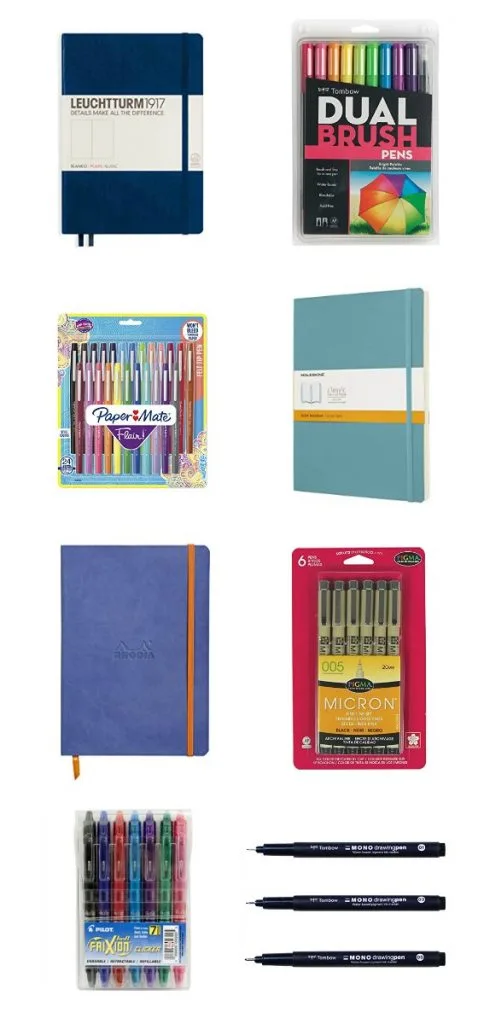 Even more Bullet Journal Ideas