Whether you are gearing your October journal up for fall or Halloween this list of ideas has them all.


From ghosts and goblins to Fall leaves and pumpkins there's something in this collection of October Bullet Journal Ideas for everyone.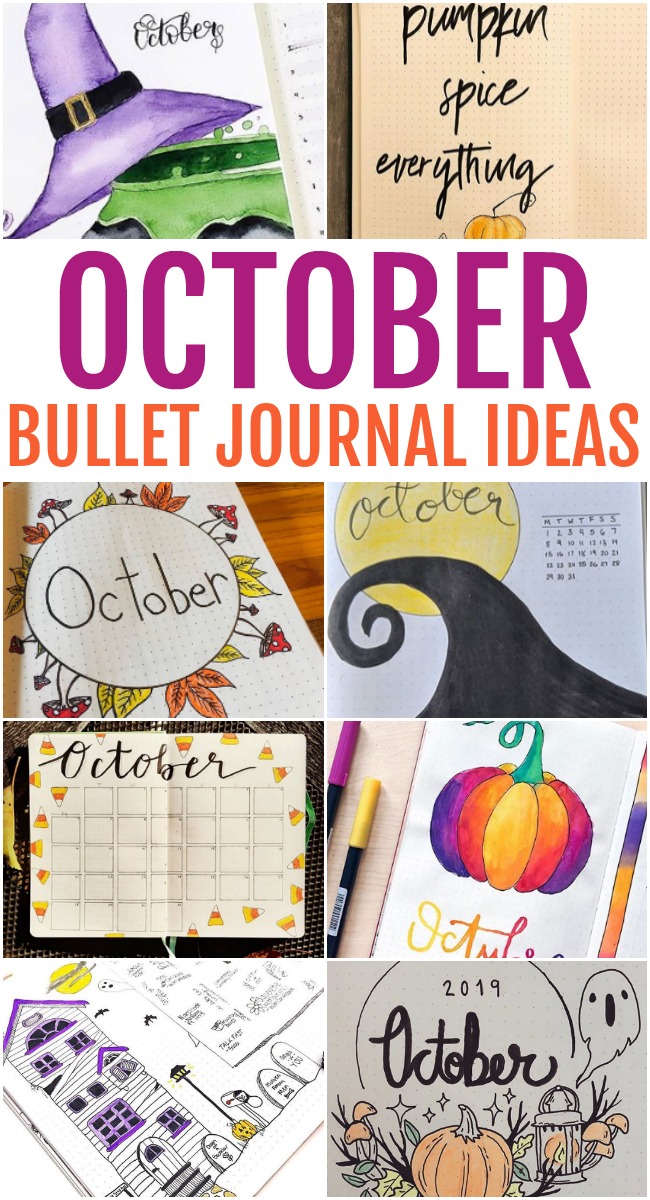 I love this time of year. There are so many fun things like the changing of the leaves to beautiful fall colors and then of course Halloween to get my creative juices flowing.


But, sometimes that makes it extra hard to figure out just what theme I want to pick. If you are like me and need a little inspiration as well then take a look at these amazing ideas.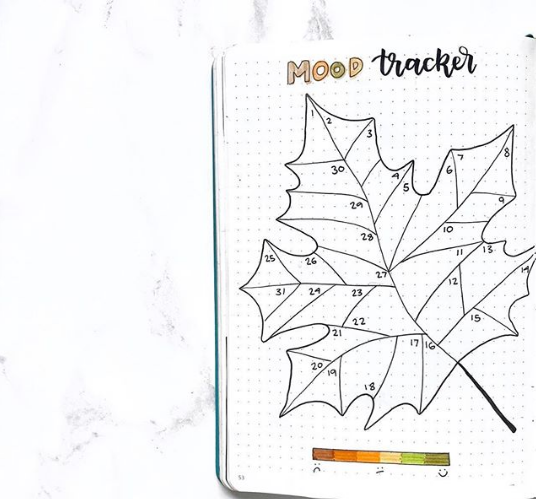 Fall Leaf Mood Tracker
b.bulletjournal


October Bucket List
bujojocey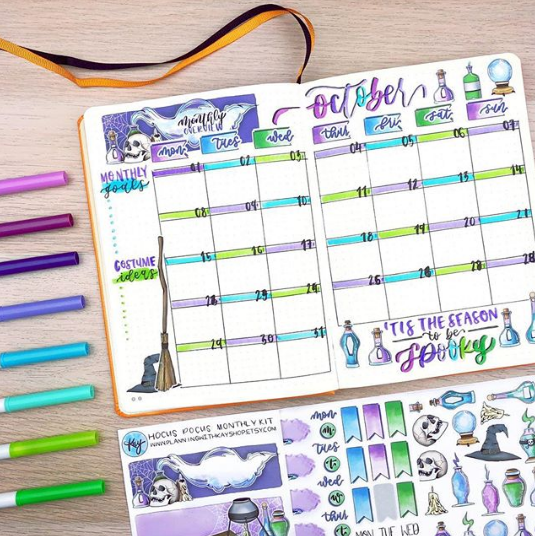 October Hocus Pocus Monthly Layout
planningwithkay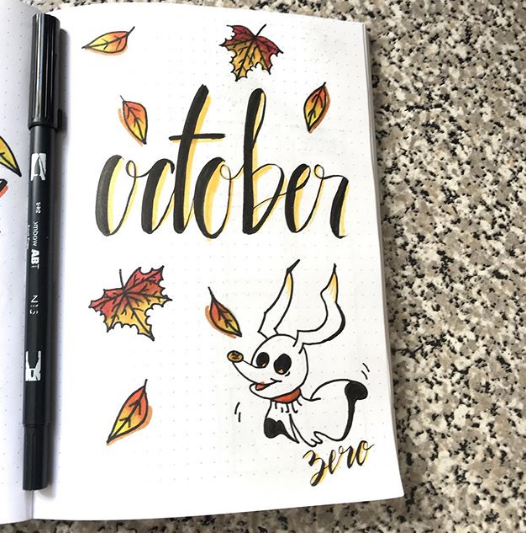 Nightmare Before Christmas Zero Cover Page
bullet_journaling_jess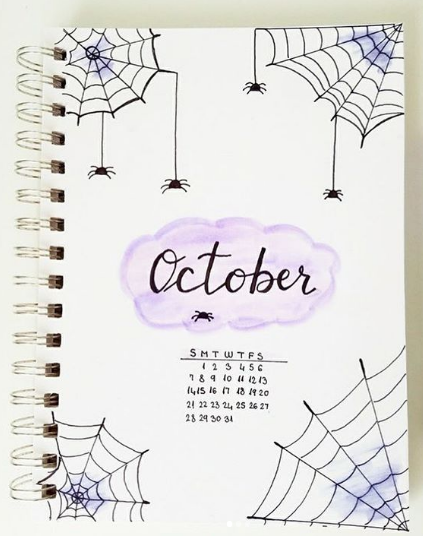 Simple Spider October Quick Calendar
bulletjournalwithgrace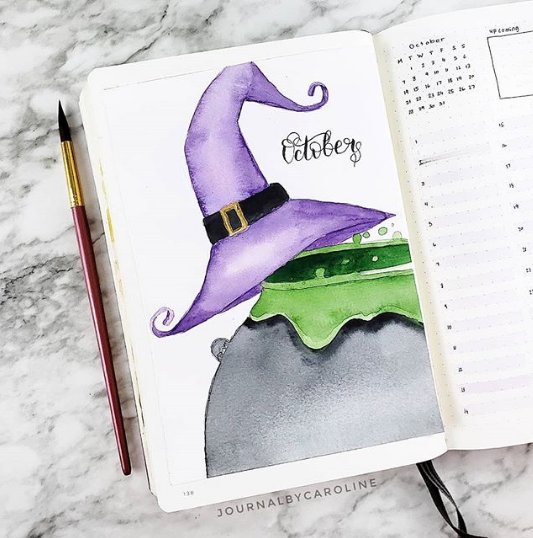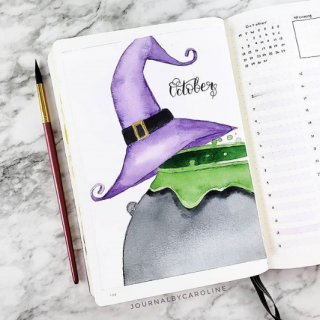 Witches Brew October Cover Page
journalbycaroline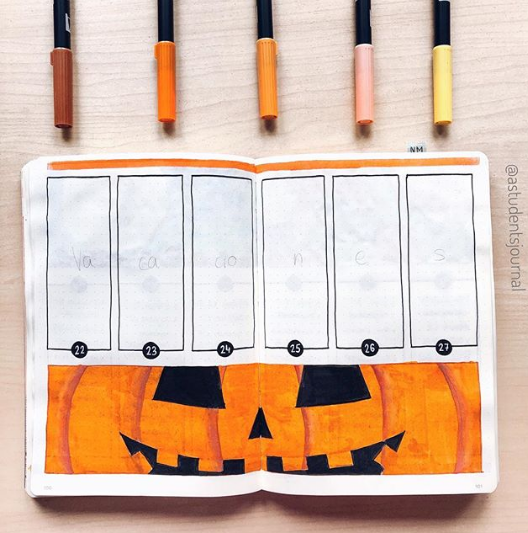 Pumpkin Weekly Spread
astudentsjournal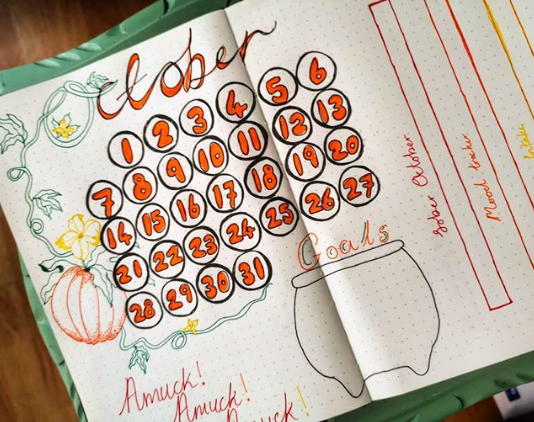 Hocus Pocus Monthly Calendar
leafgrabbing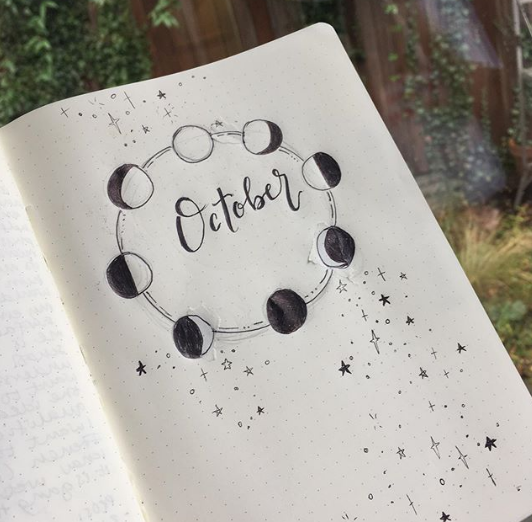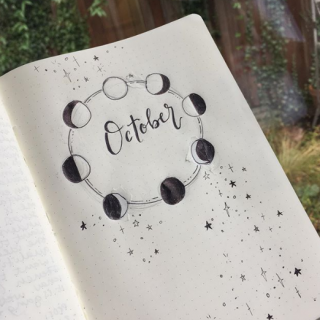 Moon Phases Cover Page
artybujo


October Wreath Cover Page
d.i.chey


October Quick Calendar
whi.cre8ed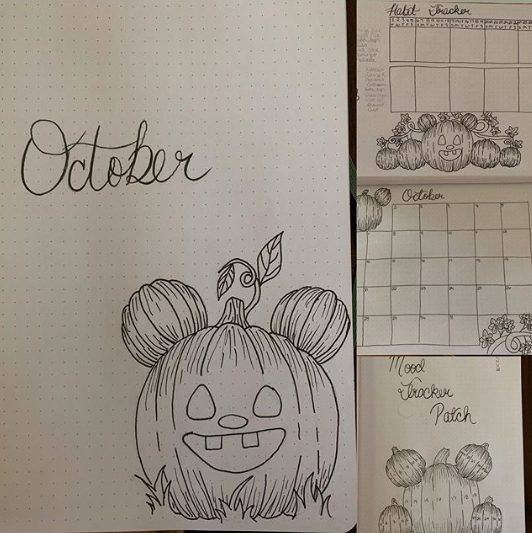 Disney Pumpkin Mickey Layouts
nihon_gasuki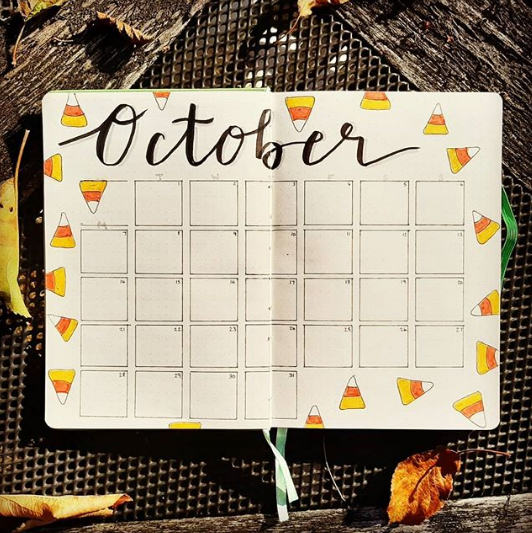 Candy Corn Monthly Layout
mrsdjournals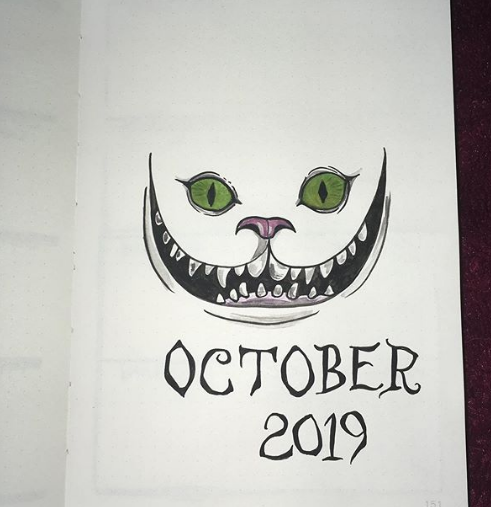 Chesire Cat Cover Page
ontheislandbujo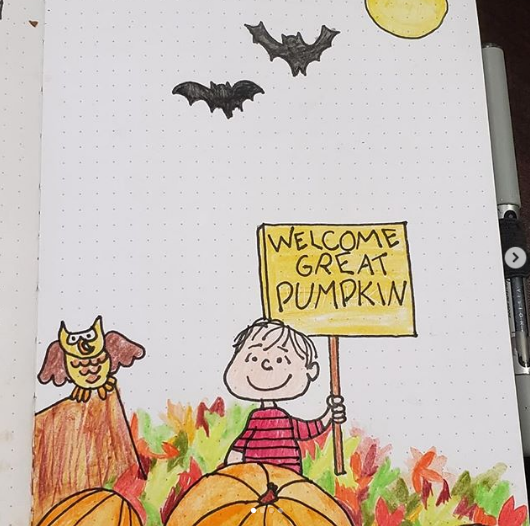 The Great Pumpkin Cover Page
alerasaul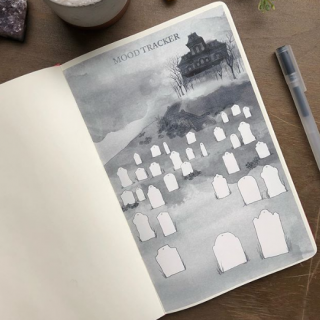 Graveyard Mood Tracker
sketchesbyjenny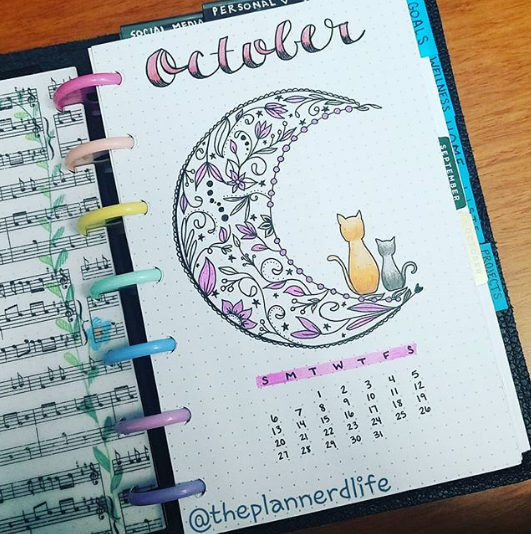 Half Moon with Cats Quick Calendar
theplannerdlife


October Wreath w/ Bow Cover Page
emilystait


Witch Flying Weekly Spread
astudentsjournal


Simple Pumpkin Cover Page
hdbujo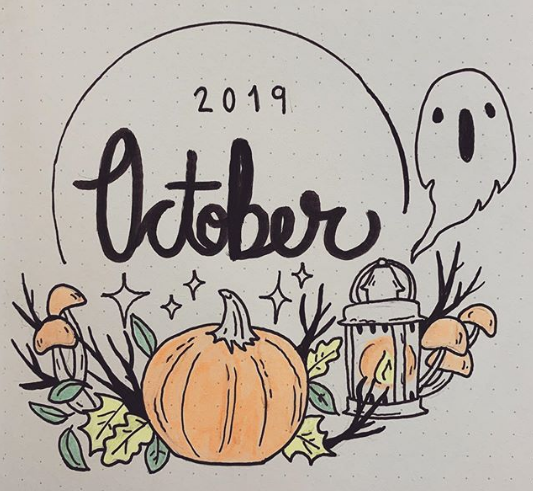 Ghost & Pumpkin October Cover Page
nuk3lyr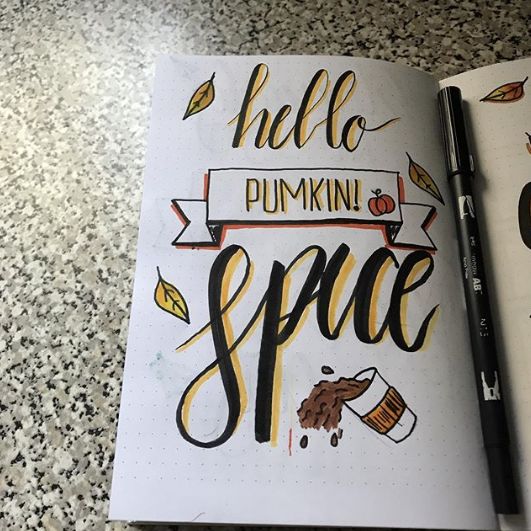 Hello Pumpkin Spice Cover Page
bullet_journaling_jess


Hello Fall Quick Calendar
bujowith_rachel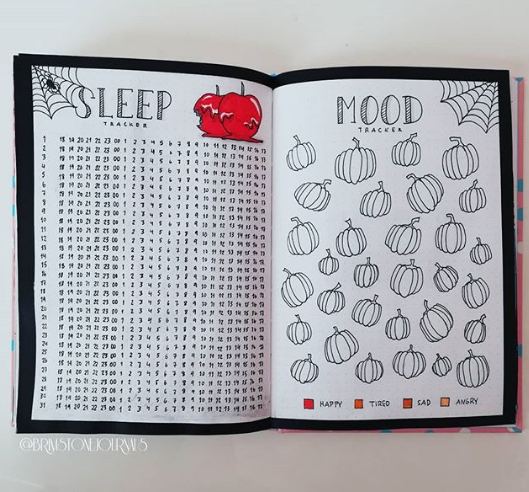 October Sleep and Mood Trackers
brimstonejournals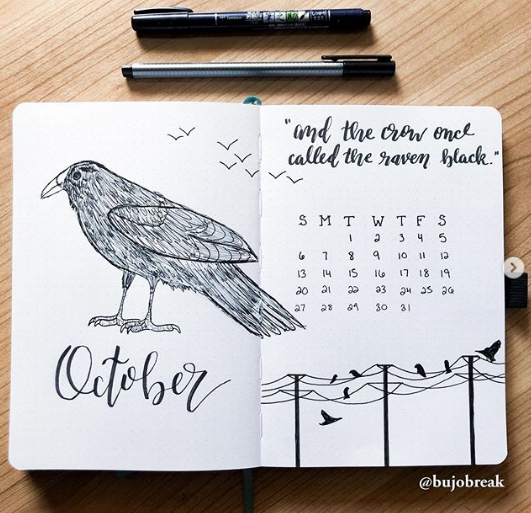 Raven Quick Calendar
bujobreak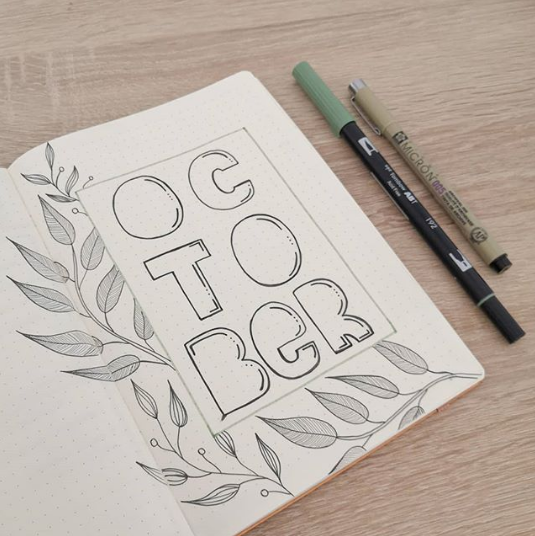 Bubble Letter October Cover Page
labaglioni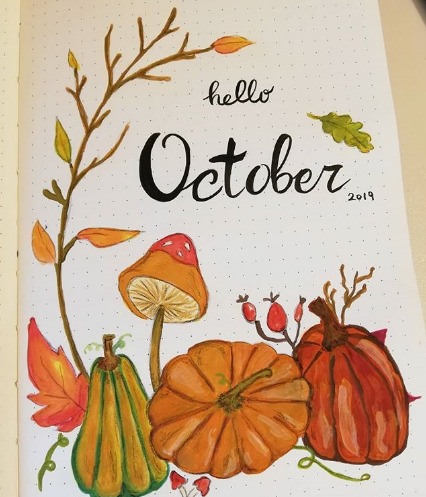 Hello October Pumpkins Cover Page
101cups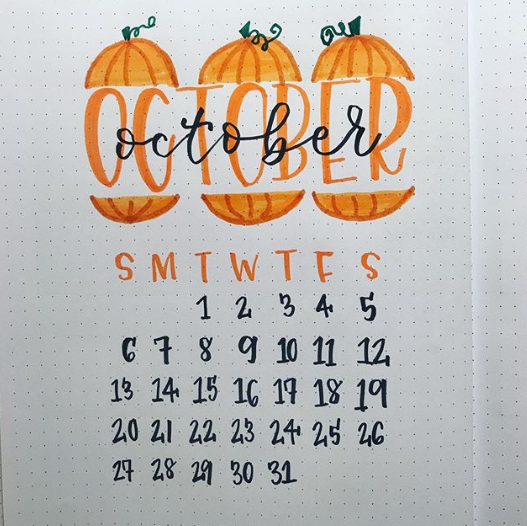 October Quick Calendar
laceykatelettering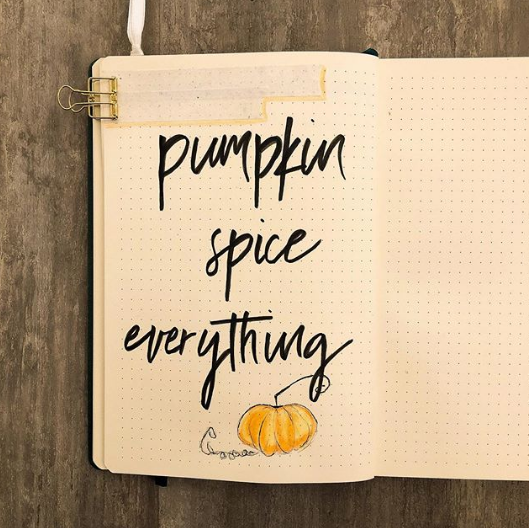 Pumpkin Spice Everything Cover Page
lexy_komorebi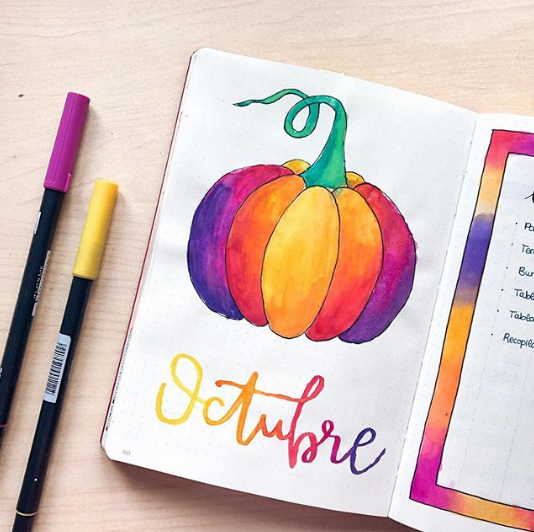 Colorful Pumpkin Cover Page
astudentsjournal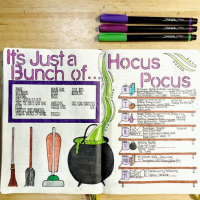 Just a Bunch of Hocus Pocus Weekly Spread
thenineeightbus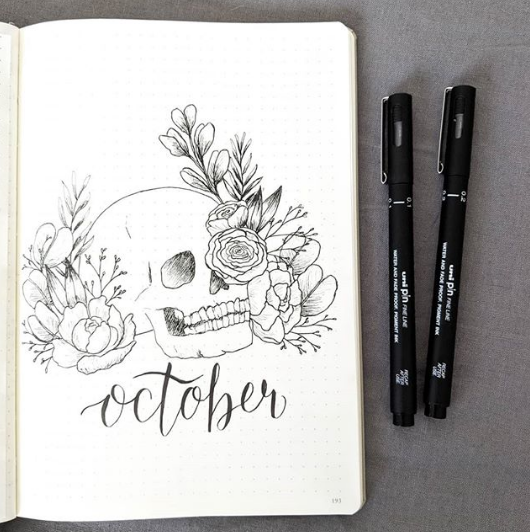 Skull Cover Page
katgotchabullet


Haunted House Cover Page
25sweetpeasdesigns


Nightmare Before Christmas Cover Page
attentiondeficitcrafter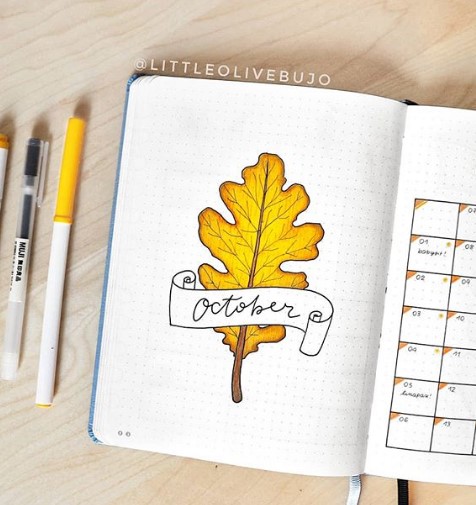 Fall Leaf Bullet Journal Cover Page
littleolivebujo


Tis Near Halloween Cover Page
danijpegg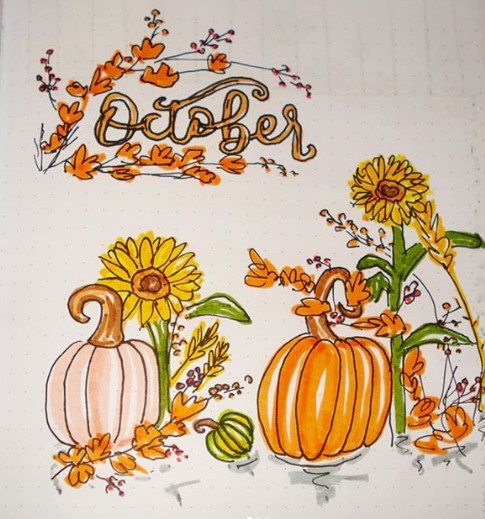 October Bullet Journal Pumpkin Cover
delightfulcrafts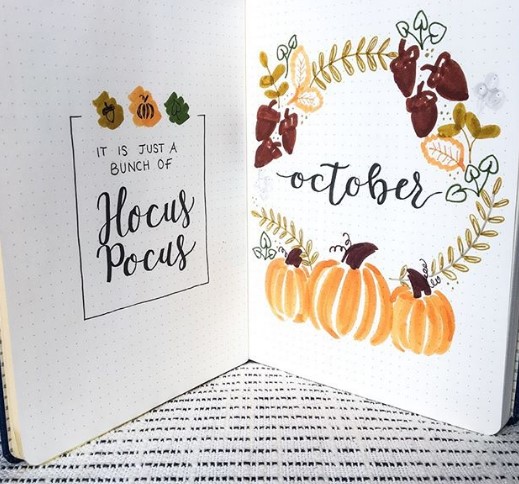 It's Just a Bunch of Hocus Pocus Theme
veryval.art


As always, plan with me videos are some of my favorite go-to's for bullet journal ideas so here are some of my favorites for fall themes.


---
---
---



Supplies you might need for your October Bullet Journal Ideas


You can click on the photo to view them all.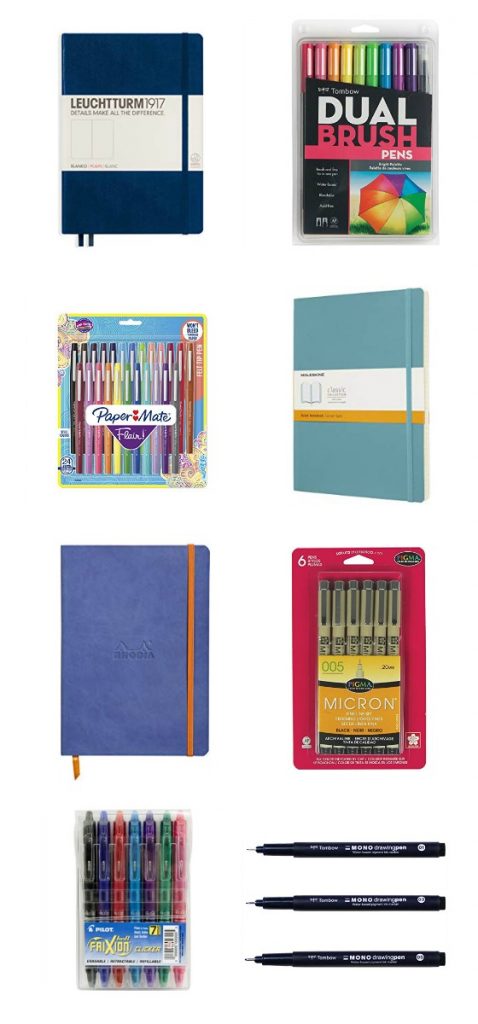 Even more Bullet Journal Ideas