Looking for lots of covers and themed March Bullet Journal Ideas you can use to get your month prepped and ready?


Winter is ending, and Spring is upon us!


There are so many things to be excited about (hello warmer weather) and your March bullet journal is the perfect place to showcase all of those ideas.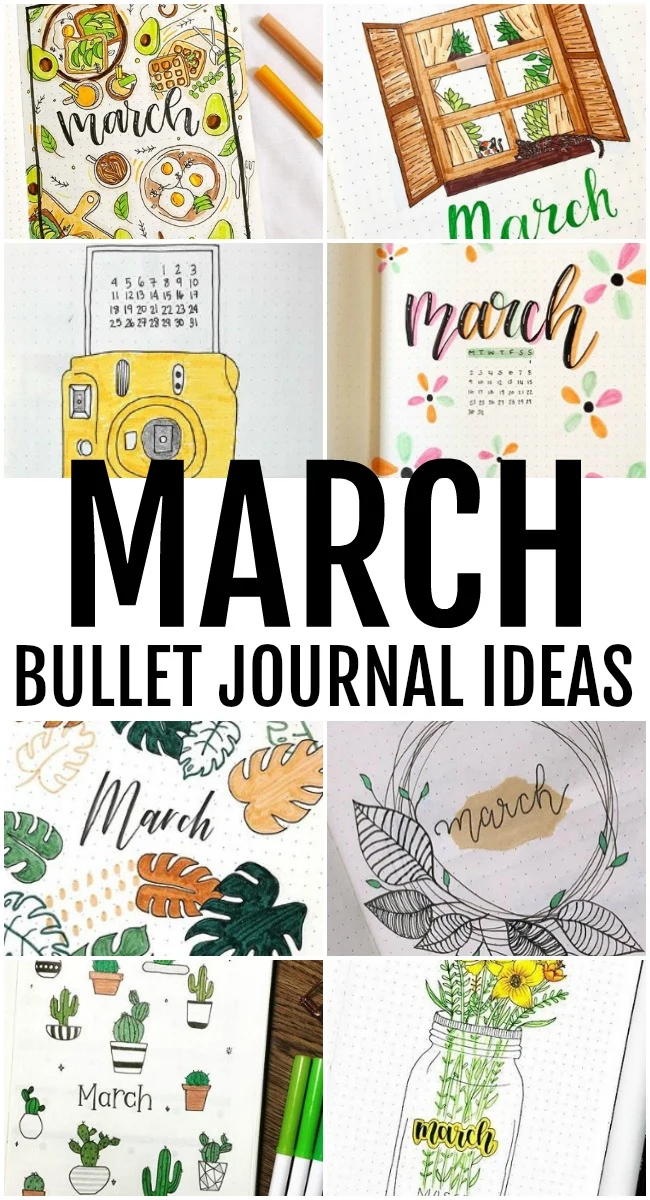 If you are in the northern hemisphere, like me, then you know March marks the closing of winter and the arrival of Spring.


The promise of warmer Spring weather brings so much excitement around here and makes the perfect inspiration for creating gorgeous bullet journal pages.


March Bullet Journal Ideas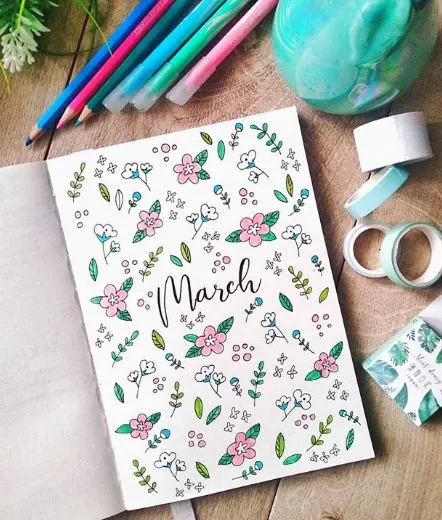 March Floral Cover Page
ginger.bullet.journal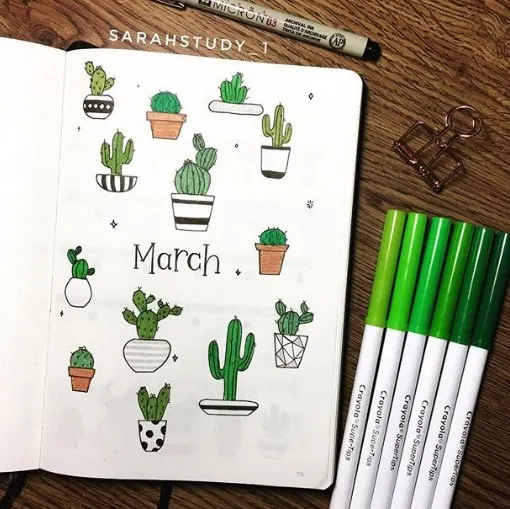 March Succulent Cover Page
_cloudbujo


March Mood and Weekly Trackers
bujobreak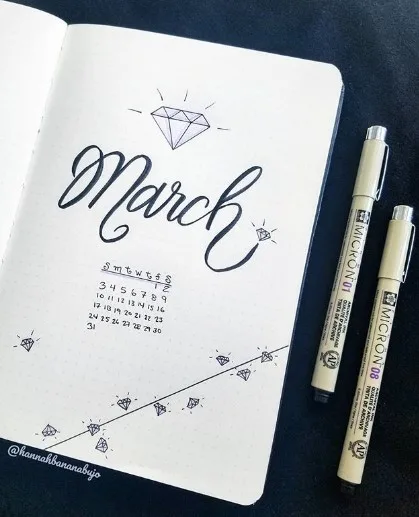 March Quick View Calendar Diamond
hannahbananabujo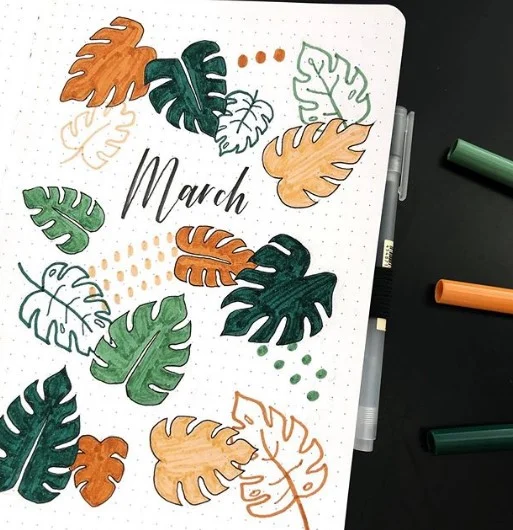 March Leaf Cover Page
taylor_bujo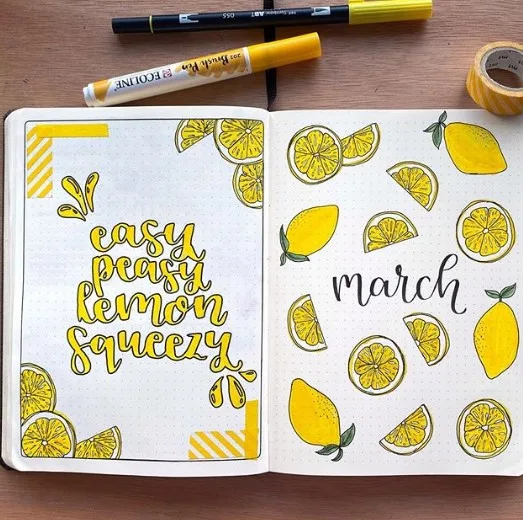 Lemon Squeezy March Bullet Journal Cover Page
livplatt_designs


March Insta Camera Cover Page
skl.journals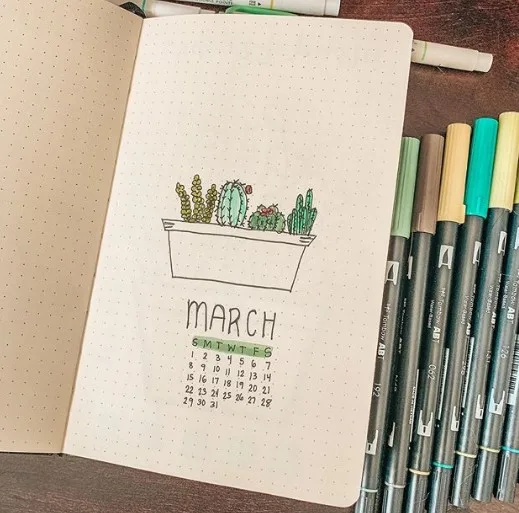 March Cactus Quick View Calendar
lyss.plans


Cactus March Bullet Journal Cover
scrapaperdoll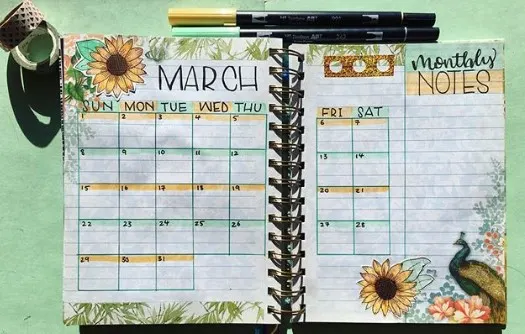 Sunflower March Calendar Layout
callig.bean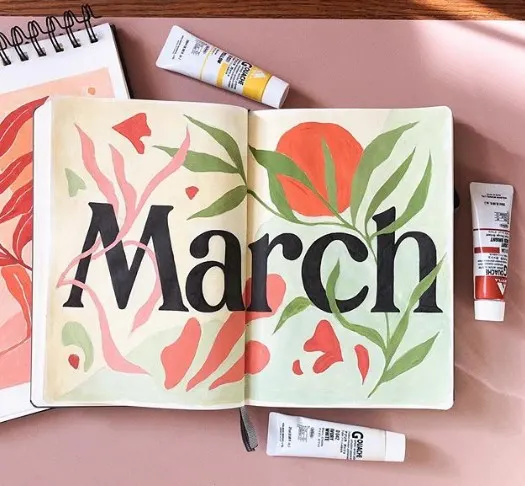 Double Page March Cover Florals
joannetrinh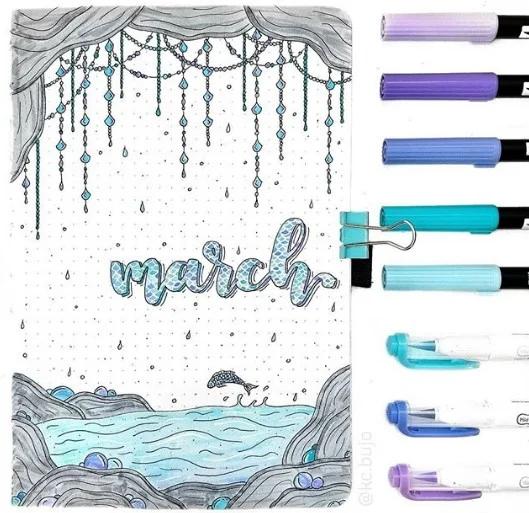 March Ocean Cover Page
kc.bujo


March Window Cover Page
paint.by.letters


Let the Spring Begin March Quick View
s_b_studio1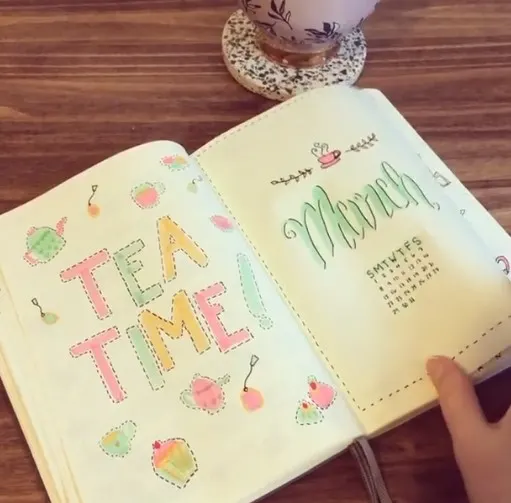 March Quick View Tea Time Calendar
bebe.bujo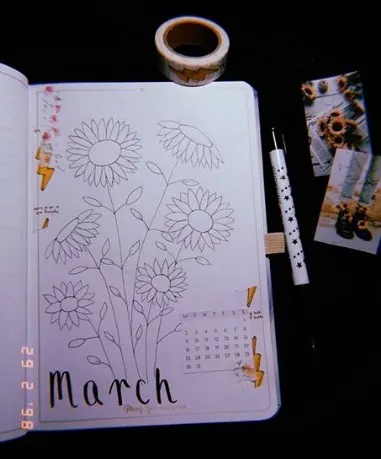 March Sunflower Cover and Quick View
poprostu_studygram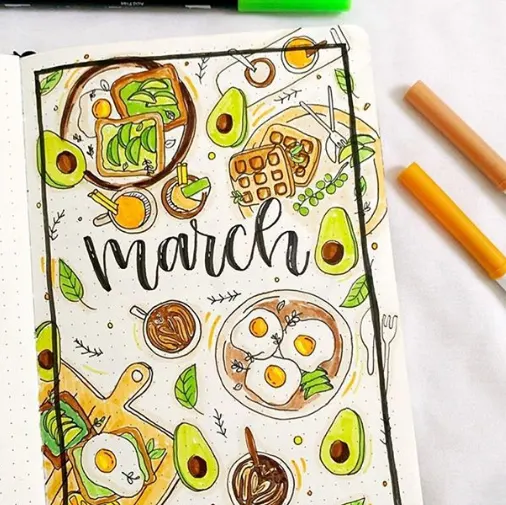 Avacado Toast March Cover Page
__crystal21


Colorful Flowers Quick View Calendar
letteringwithzoe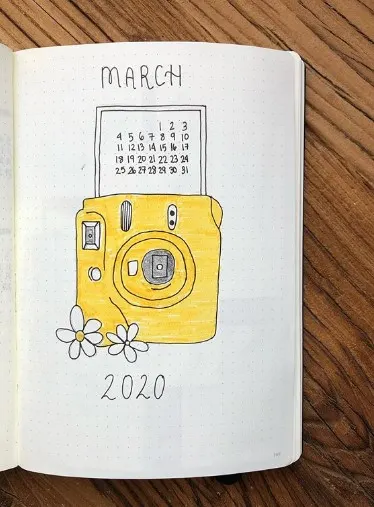 March Insta Camera Quick View Calendar
just.journalers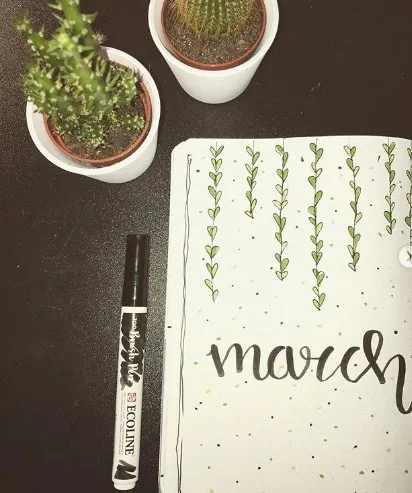 March Vine Cover Page
creabymeike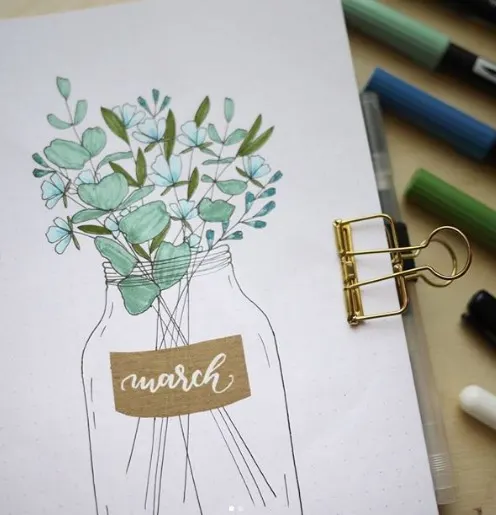 March Greenery Picks Cover Page
tove_bujo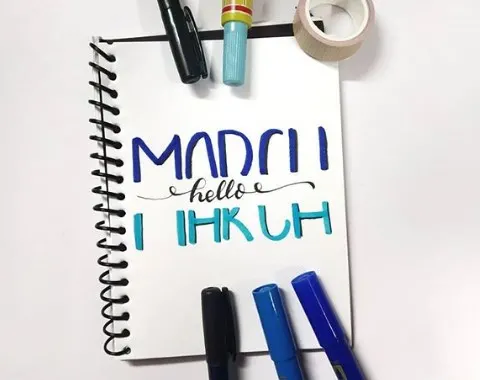 Hello March Bullet Journal Cover
paper_o_hue


March Wreath Cover Page
lynn.journal


Polaroid Pictures March Cover Page
tash.doodles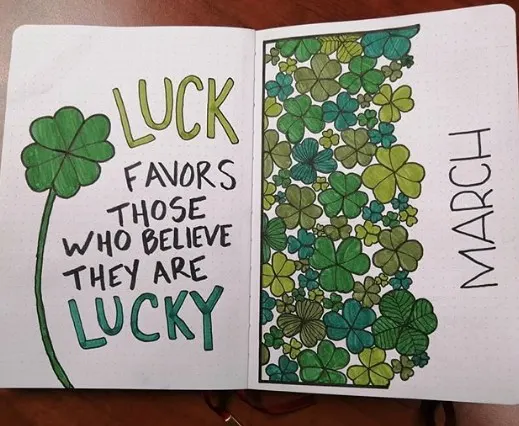 Luck favors the Lucky March Cover Page
mrs.irvine.17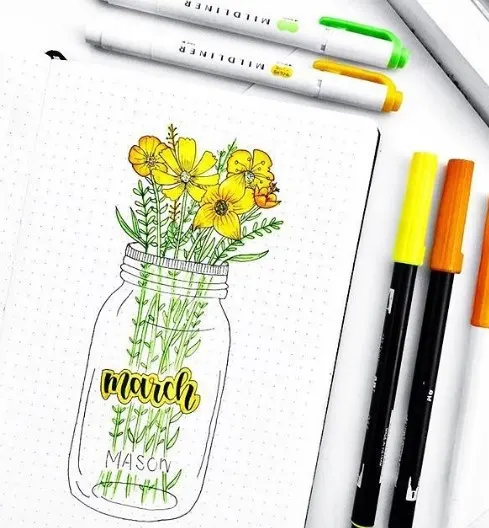 Mason Jar Flowers Cover Page
stationerymagpie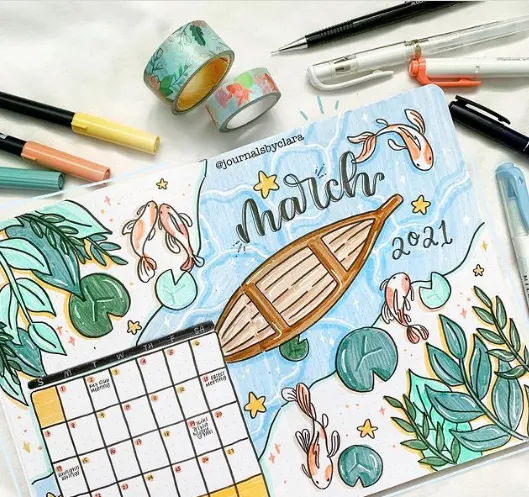 Koi Fish and River Quick View Calendar
journalsbyclara


Spring March Cover Page
sydneyann.journals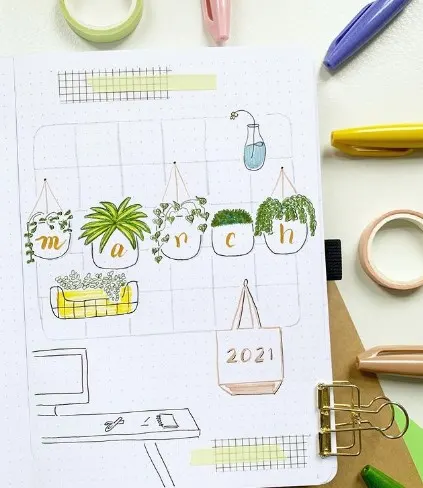 Hanging Plant Cover Page
nikki.kristol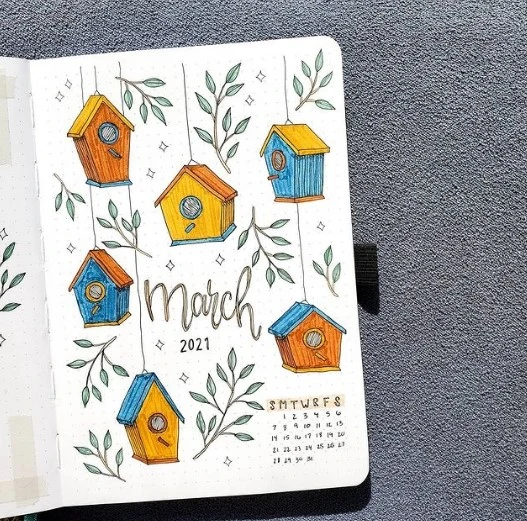 Birdhouse Quick View Calendar
kesysbujo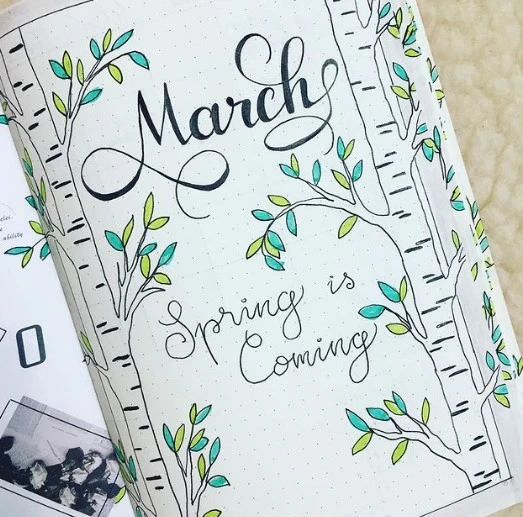 Spring is Coming Cover Page
selin.bujo.plan


YouTubers take bullet journaling to the next level and of course, I always like to add in our favorite plan with me videos for each month.


Check out these great ones we found for March.


---
---
---
---


Supplies you might need for your March Bullet Journal Ideas


You can click on the photo to view them all.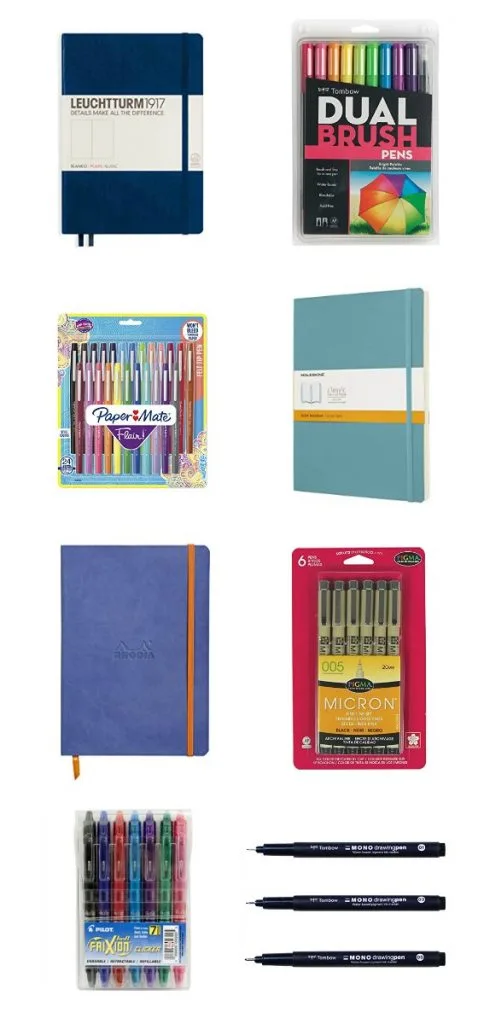 It's time to get planning and I hope that all of these ideas gave you loads of inspiration for your March Bullet Journal.


If you enjoyed these March Bullet Journal Ideas you also might find these other ideas helpful too.