Grab your first day of school signs and get ready to snap some fun photos with your kids on the first day!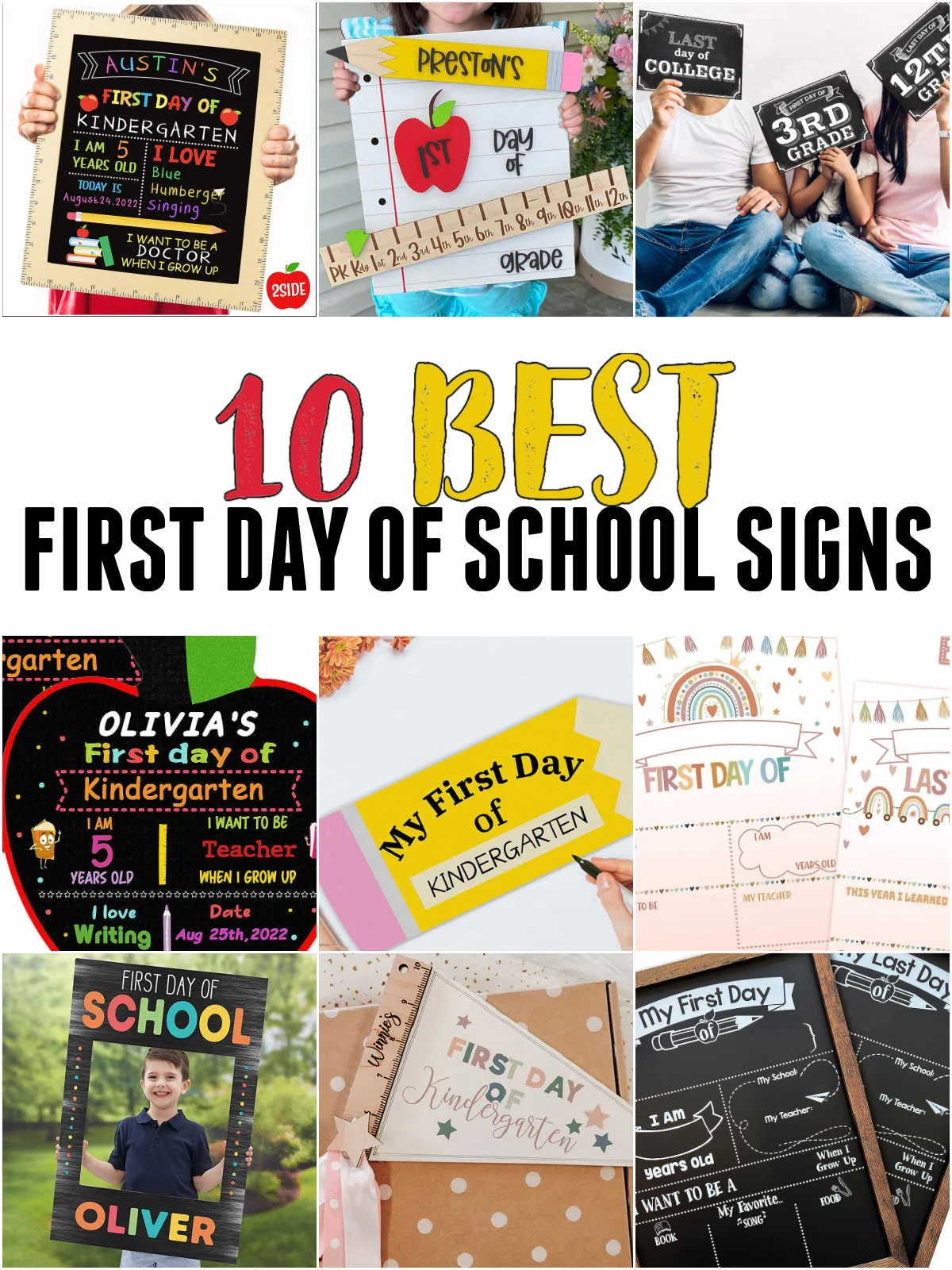 As the back-to-school season approaches, it's time to prepare for the new school year and create memorable moments.


To embrace the popular first day of school sign trend, select from these suggestions and capture an adorable and Instagram-worthy photo for sharing or framing.


Whether your little one is embarking on preschool adventures, progressing through elementary school, or your teenager is on the cusp of senior year, mark this significant day with a unique and themed photo prop.




Questions to consider beforehand!


Before investing in a first day of school sign, here are a few questions you might want to contemplate first:


Longevity: Do you want a sign that can be used for many years? their entire school career?

Multiple Children: Will the sign be utilized for multiple children in your family?

Personalization: Do you wish to customize the sign with grade, teacher's name, or your child's preferences?


Taking these aspects into account, here are some top-notch first day of school signs to consider purchasing before the commencement of the new school year.




Best First Day of School Signs for Back-to-School Photos




Even more great back to school ideas you don't want to miss!