Engage your little ones in creative learning with these delightful back to school crafts for preschoolers!


These fun and educational projects are tailor-made to spark imagination and prepare your child to head back to the classroom.


Loads of hands-on activities that promote fine motor skills, cognitive development, and a love for learning.


Get ready to make the back-to-school season a memorable and enriching experience for your preschooler through our engaging craft ideas.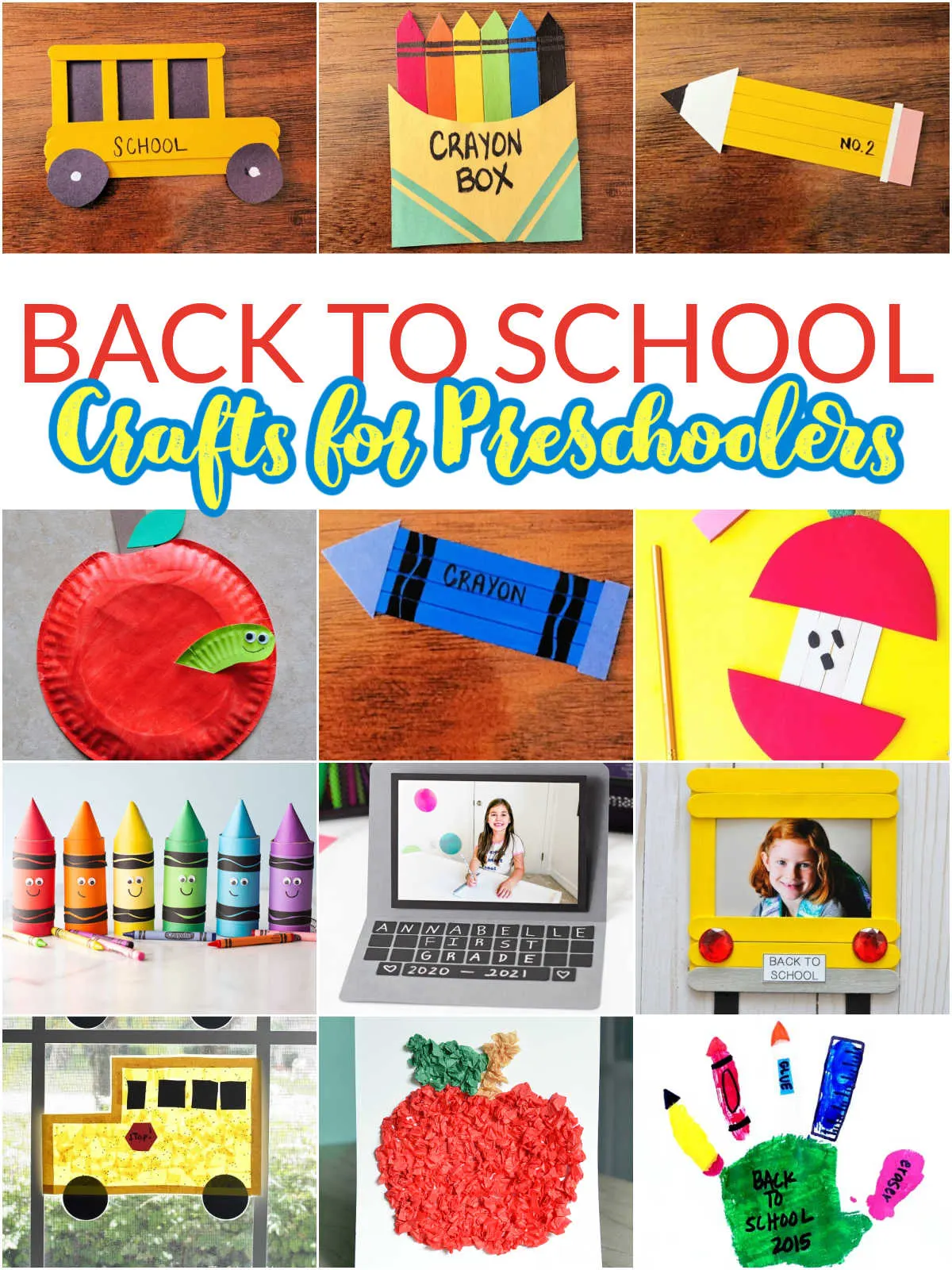 Back to school is a time of new beginnings, eager faces, and the promise of knowledge.


As summer draws to a close, students of all ages prepare to embark on a fresh academic journey.


It's a time of anticipation, reuniting with friends, and meeting new teachers.


From stocking up on supplies to setting goals for the year ahead, the back-to-school season is filled with excitement and opportunities.


So, dust off those backpacks, sharpen those pencils, and let's embrace the adventure that awaits us in the classroom.


Whether it's the first day of kindergarten or the start of a new college semester, the back-to-school season is a chance to learn, grow, and make memories that will last a lifetime.


Our hope is that these back to school crafts will help transition your littlest starters on the right track.




Why you'll love these back to school crafts!


Educational Fun:


Crafts can reinforce learning concepts, making the transition back to school smoother and more enjoyable.


Boosted Confidence:


Completing crafts instills a sense of accomplishment, boosting your child's confidence and self-esteem.


Stress Relief:


Crafting offers a therapeutic outlet for both kids and adults, helping to alleviate stress and anxiety. Especially if they are worried about their first day of school.


Excitement for Learning:


Engaging in creative activities builds excitement and positivity around the upcoming school year.




Materials you will want to have on hand!




Back to School Crafts for Preschoolers




Even more fun crafts for preschoolers!!