I have a love for art so the painted rock trend that has been going around in many towns and cities is right up my alley. Not to mention it is a perfect inexpensive activity to get the whole family involved. If you have been wanting to hop on this wagon then here are some of the cutest painted rock ideas I have seen around the web. So many great ones from bugs to campers.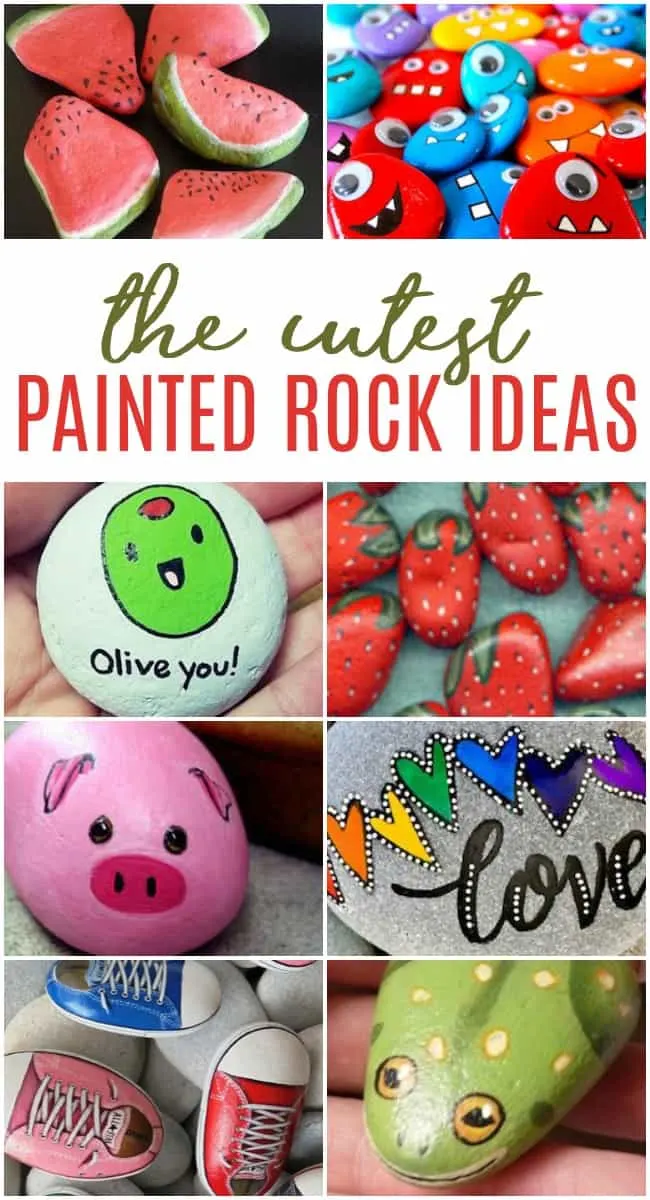 Never heard about these painted rocks?
Well, let me give you a little back story... It started as a way to bring happiness to your community. You can paint a rock and leave it somewhere as a hidden gem around your town. When someone comes along they can take it with them or leave it for someone else. Just to brighten their day. Hopefully, they will catch the bug and paint one as well. There are lots of Facebook groups to show off what you have found in your area, maybe even "meet" the artist. Kind of like geocaching but with no instructions to find the rock. You find them just by keeping your eyes open.
For your convenience and easy saving/finding the tutorials, I have added all of my favorites to my painted rocks Pinterest board.


Wanting to make your own painted rocks art? Here are some things you might need to get started.
*affiliate links
flat or semi flat clean rocks
You can purchase river rocks.
paint brushes
What can you do with the rocks you find?
Use them as paper weights.
Decorate your garden or flower beds.
Rock Magnets
Play Tic-Tac-Toe
If you enjoyed these painted rock ideas you might also like...
---