Halloween food ideas for kids are perfect if you're planning a spooky and spectacular Halloween bash or if you just want to make one festive Halloween treat for your favorites.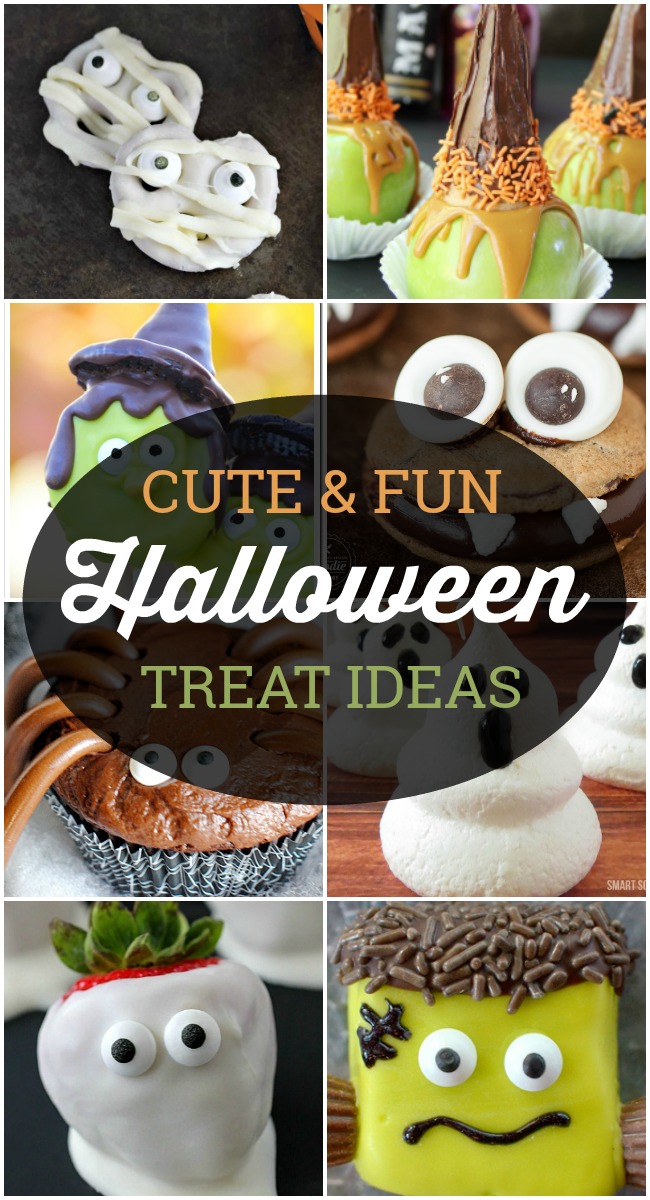 Here are 13 spooktacular recipes that are so tasty your kids will love them and the adults will find them delicious too.


Everything from Frankenstein Marshmallow Pops to Ghost Meringues, you don't want to miss making these Halloween food ideas for kids this holiday season.


Continue reading to discover some of the best creepy cute and frighteningly easy recipes we have to share with you today.


Halloween Food Ideas for Kids – Cute and Fun Sweet Treats


Halloween Mummy Pretzels are a yummy treat for your little goblins. The sweet of the white chocolate mixed with the saltiness of the pretzel makes for one tasty bite.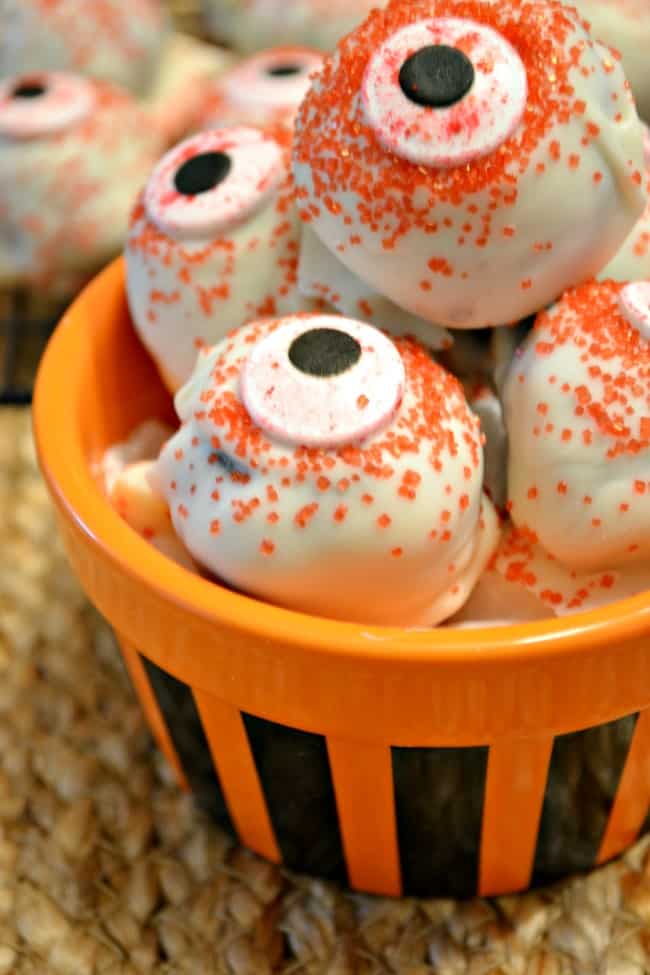 The recipe for Eyeball Oreo Truffles is simple, fast and delicious! You only need three ingredients to make these Halloween treats.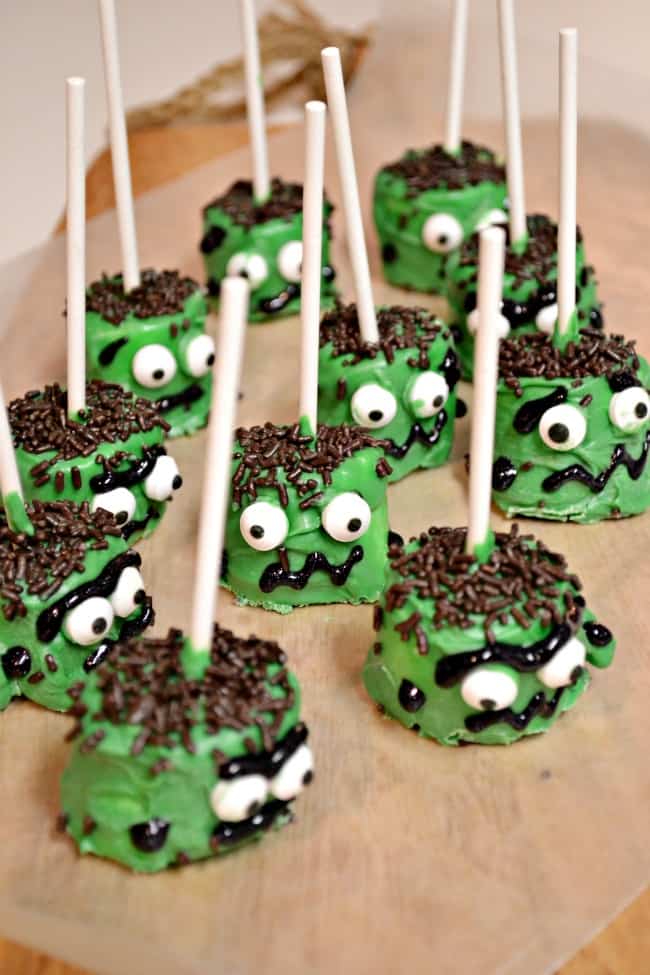 Frankenstein pops are a monster of a good Halloween candy and they're very simple to make.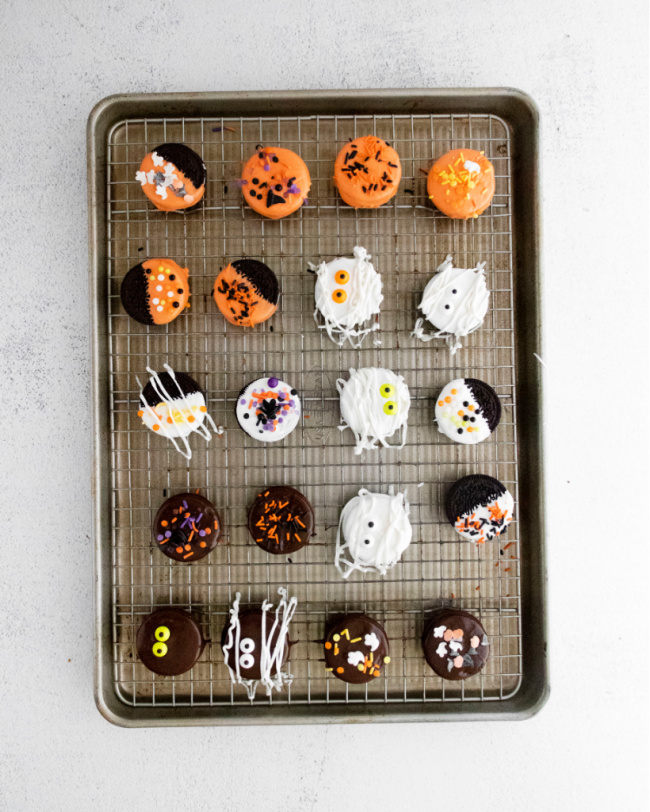 Give yourself a sweet treat with these adorably decorated Halloween Oreos and Mummy Oreos.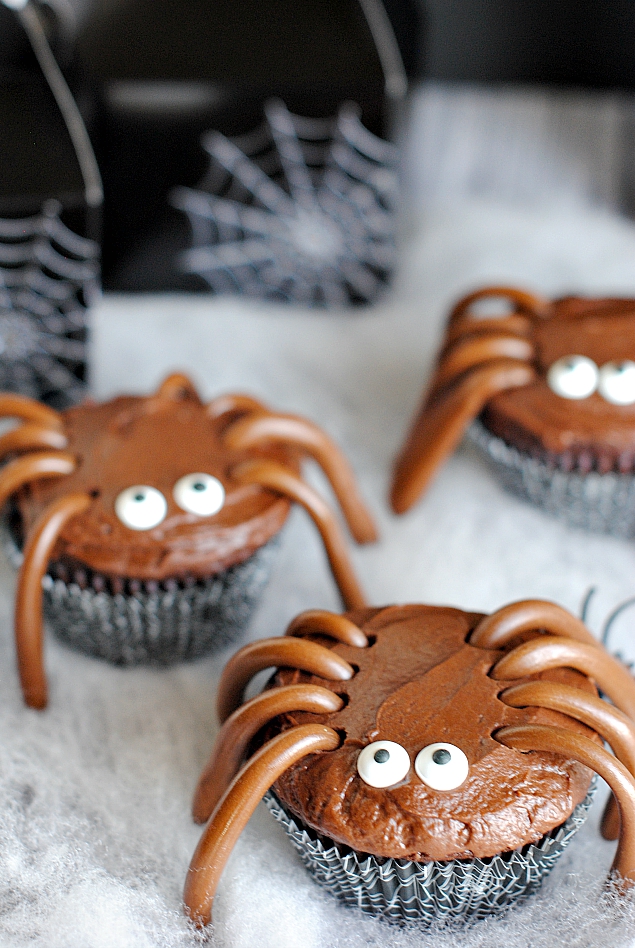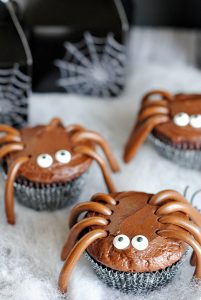 Spider Cupcakes
Crazy Little Projects


If you need a cute and fun Halloween treat idea, these Halloween spider cupcakes are easy to make and are perfect for kids or for parties. You're going to love making them! – Crazy Little Projects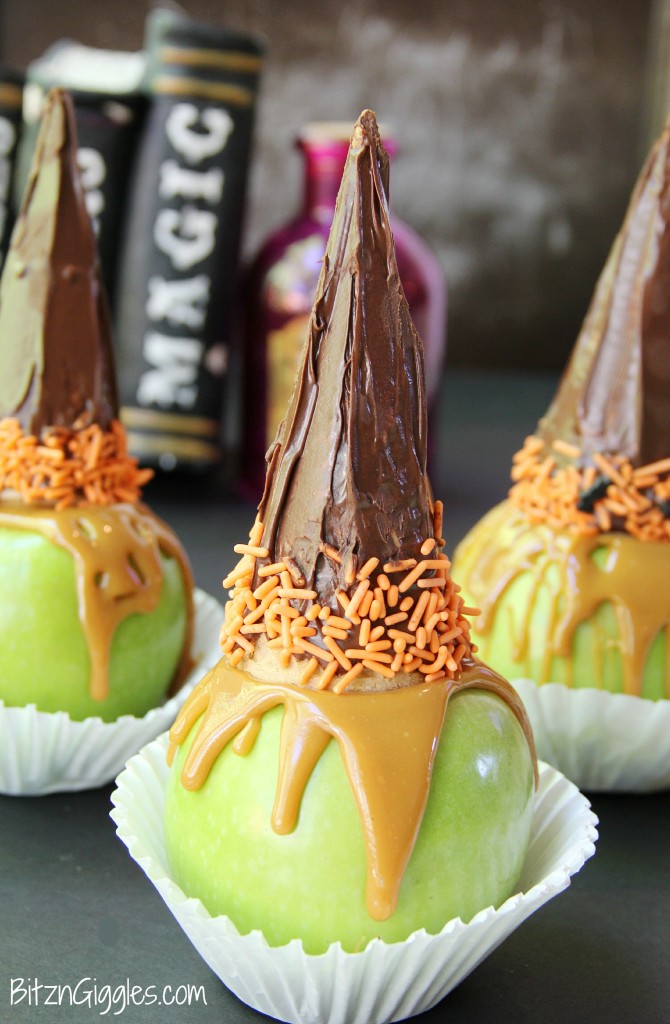 Witchy Caramel Apples
Bitz N Giggles


Crisp and tart Granny Smith apples covered with melted caramel and topped with a chocolate-covered sugar cone garnished with some Halloween-themed sprinkles. – Bitz N Giggles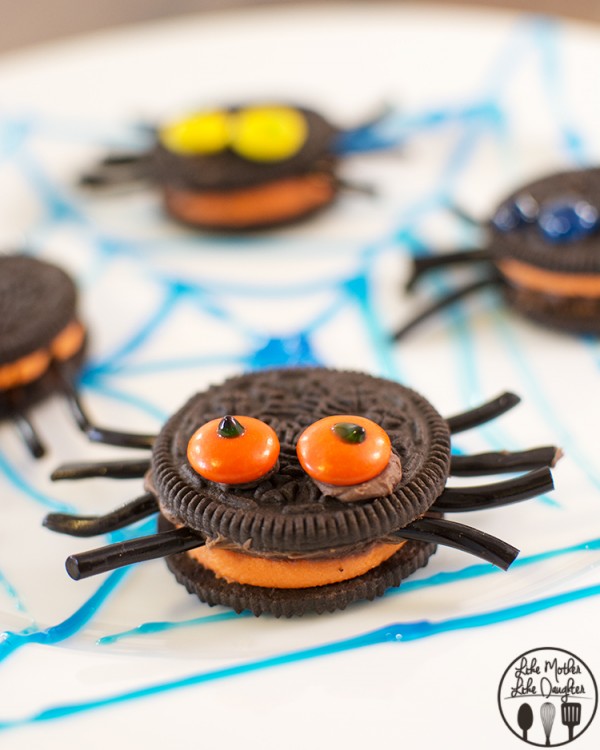 Oreo Spider Cookies
Like Mother Like Daughter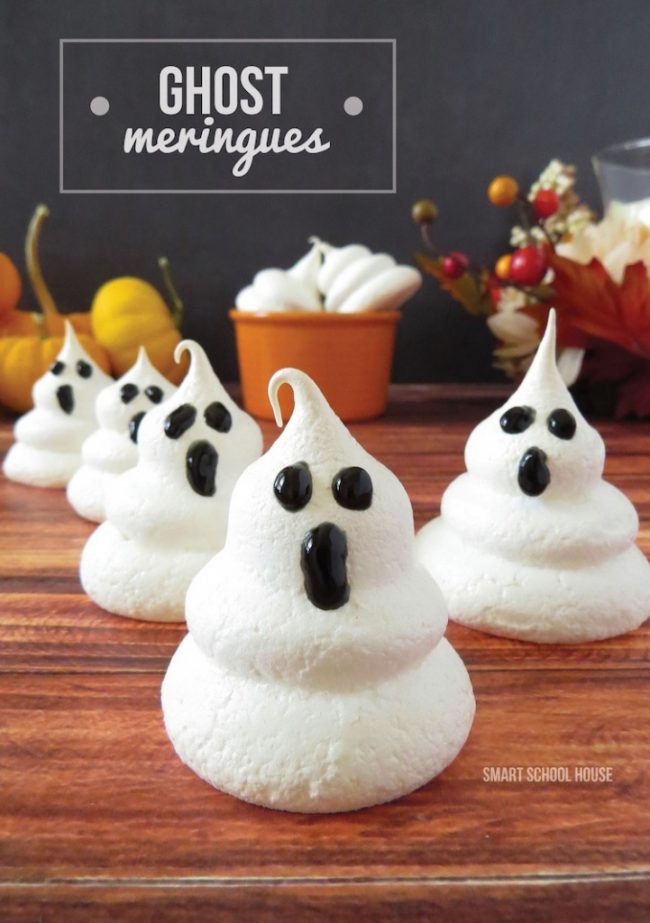 Ghost Meringues
Smart School House


Frankenstein Marshmallows
Inside Bru Crew Life


These Frankenstein Marshmallows are a quick and easy treat for Halloween parties. They are easy enough that your kids could even dip them by themselves The paper straws make them perfect for serving alone or for topping festive cupcakes. -Inside Bru Crew Life
Witch Oreo Pops
The Idea Room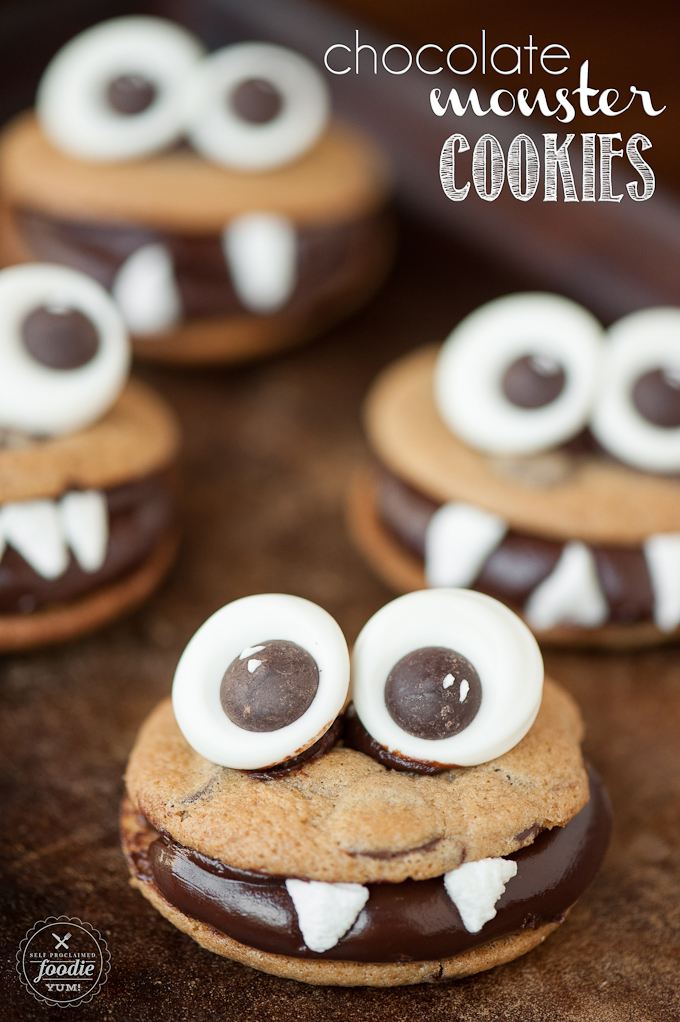 Chocolate Monster Cookies
Self Proclaimed Foodie


Chocolate Monster Cookies are the best Halloween cookies because they're made with candy googly eyes, chewy chocolate chip cookies, and chocolate ganache. – Self Proclaimed Foodie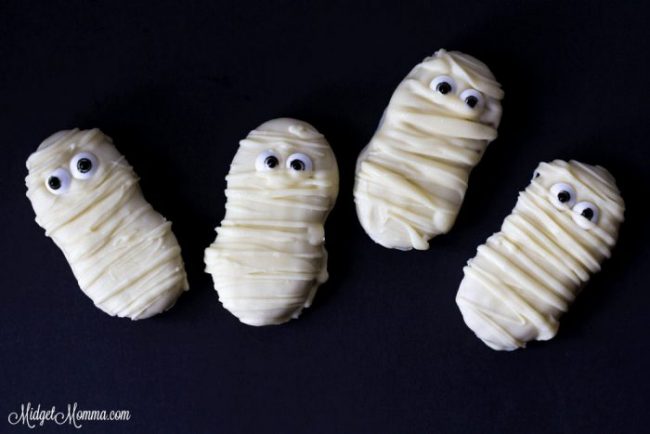 Mummy Nutter Butters
Midget Momma


The Mummy Cookies are so cute, it's scary! These Mummy cookies are made with Nutter butter cookies, dipped in chocolate, and oh so spooky! – Midget Momma
Rice Krispie Treat Pumpkins
Savory Experiments


These Pumpkin Rice Krispie Treats are the perfect Halloween snacks for a party. This Halloween snack is a great way to bring some fun and festivity to any event. – Savory Experiments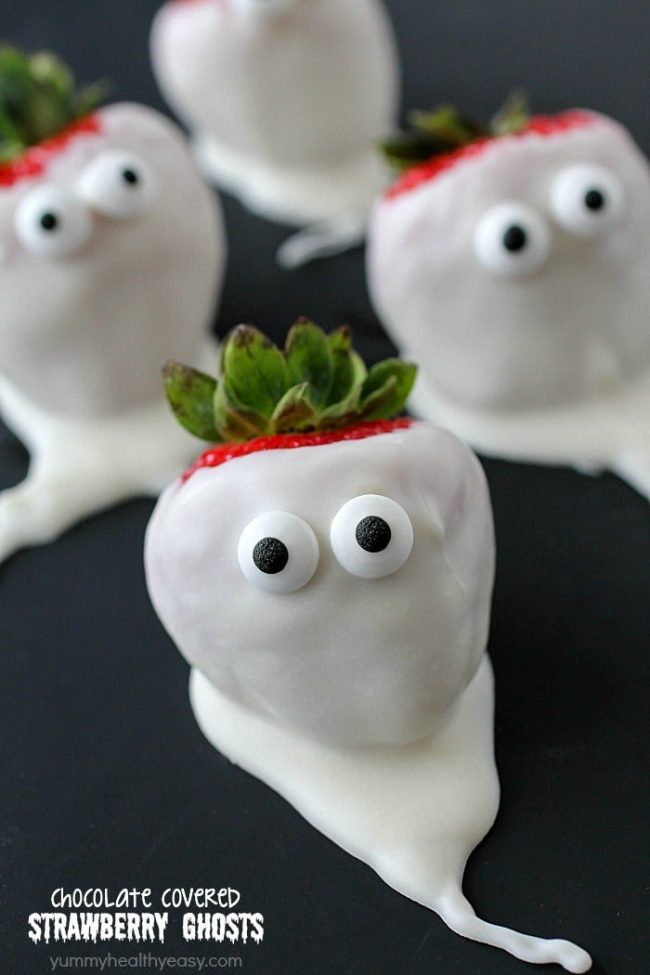 Chocolate Covered Strawberry Ghosts
Yummy Healthy Easy


These Chocolate Covered Strawberry Ghosts will be the hit at your Halloween party! They're cute and spooky all at the same time, and so simple to make. Who doesn't love a chocolate covered strawberry?! – Yummy Healthy Easy


To get you started on making some of these awesome treats, here are some items you might need. *affiliate links




Even more fun Halloween Food Ideas for Kids you should definitely check out.