These bunny pudding cups are a cute and simple dessert that kids will love to make and enjoy.


Follow our step-by-step instructions for a fun activity that is also a delicious treat.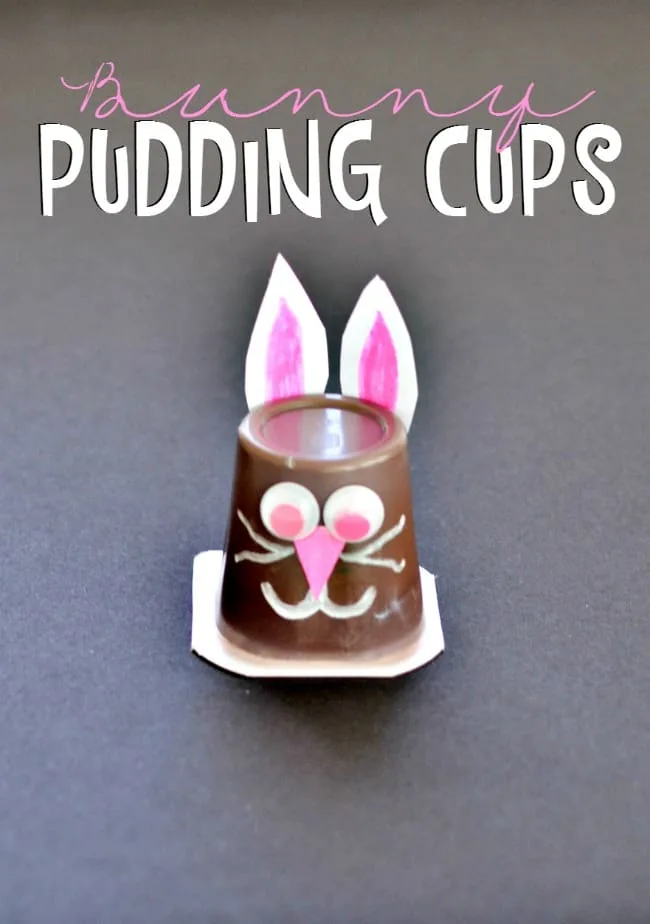 When my daughter was in elementary school we had to bring snacks once a month and then there are other extra parties for the holidays.


Although the kids loved the gummies and cheese crackers they got a little monotonous and boring.


We decided to spice up our packaging a little and bring another kid's favorite, pudding cups.


Not just any pudding cups though, these are bunny pudding cups. For having a hoppy good time of course!




Supplies you will need!


Pudding Cups

White Paper (computer or construction)
Glue
Pom Pom (optional)




How to make bunny pudding cups!




All we did to create these cute little bunny cups was to turn the cups upside down and glued on some wiggly eyes.


Then we used the white paint marker and painted his smile and whiskers.


Lastly, we cut out a nose (that we colored pink) and some ears (that we also colored the inside pink) and glued those on.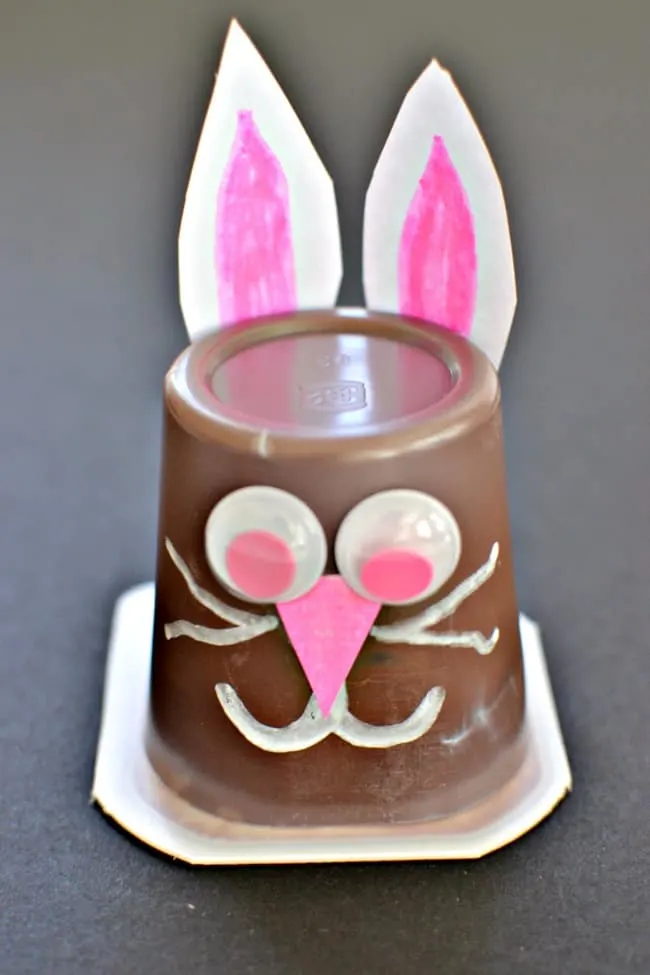 You really can't get any easier than that for a super cute "Some Bunny loves (or likes) You" snack.


They would be great for Valentine's Day or Easter too.


Of course, we had to add a little extra special touch and glued on a cute little pink pom pom for his fluffy tail. (or her… maybe it's a her, lol)




These pudding cups are a favorite in our house. We buy them in large packs because that is how much they get eaten around here.


They are great for school lunches and my husband eats one every night religiously. I'm not even kidding, every night.




Want to print or save these instructions for bunny pudding cups?