One of the best things you can ever do with and for your children is reading to them or having them read to you.
Sometimes summer gets so busy with adventures and fun that we often find that hard to accomplish.
Now that fall is rolling back around it is the perfect time to continue to pick up a good book.
These children's books for fall will be great. Pick a few of your favorites and get to reading today!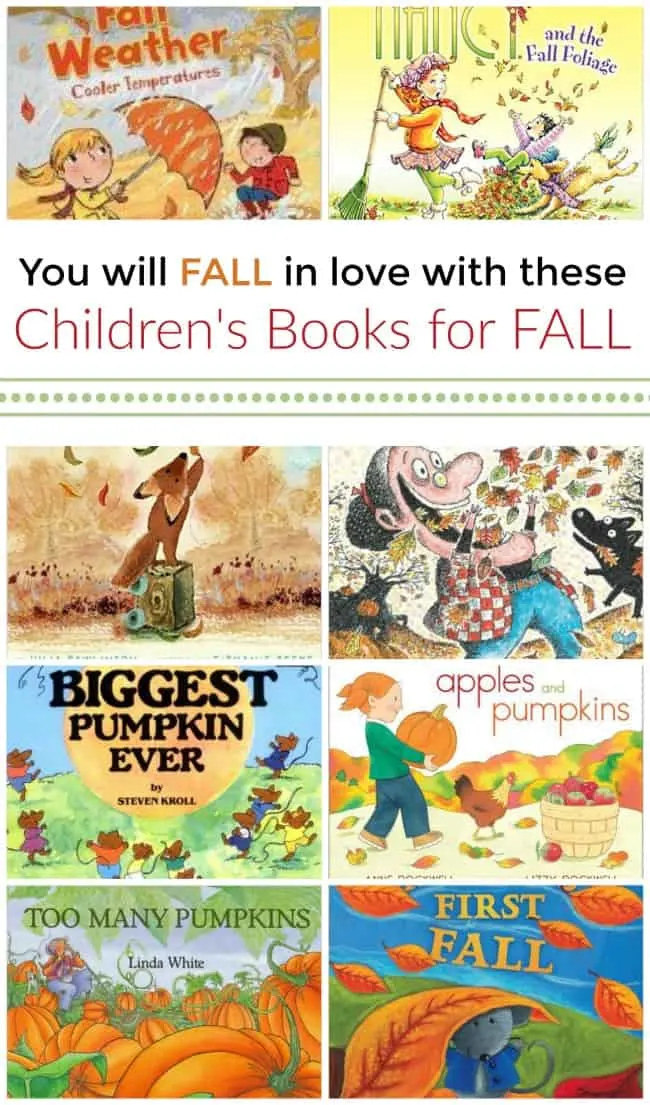 The Best Children's Books for Fall!!
(This post contains affiliate links.)
So what is your favorite fall book for kids?
Is there one you love that I didn't list?
I would love to know any I should add to the collection.
I hope that reading some of these fall-themed books with your kids will help you get a chance to appreciate the season. If you want to also enjoy a fun fall activity, how about this fall bucket list or fall scavenger hunt.
If you enjoy this Children's books for fall post then you might also enjoy...
---