Indulge in the flavors of our irresistible chicken salad recipe that is customizable and perfect for any occasion, this timeless dish will satisfy your taste buds and leave you craving for more.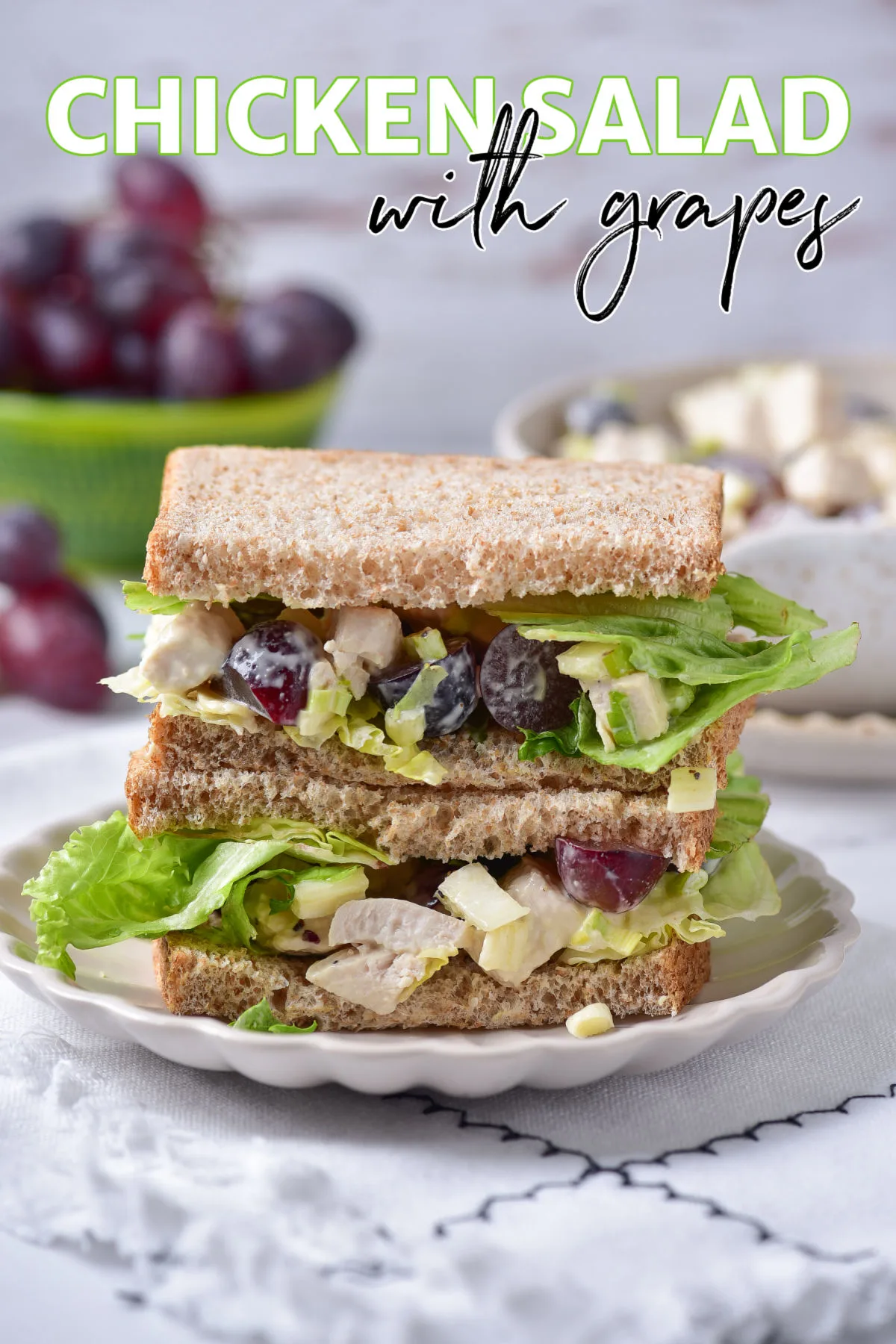 In the realm of classic dishes, a chicken salad recipe holds a special place.


Versatile, delicious, and endlessly customizable, this delightful concoction has captured the hearts and taste buds of food enthusiasts for generations.


With its refreshing combination of tender chicken, crisp vegetables, and a harmonious blend of flavors, chicken salad has become a staple in many households, picnics, and gatherings.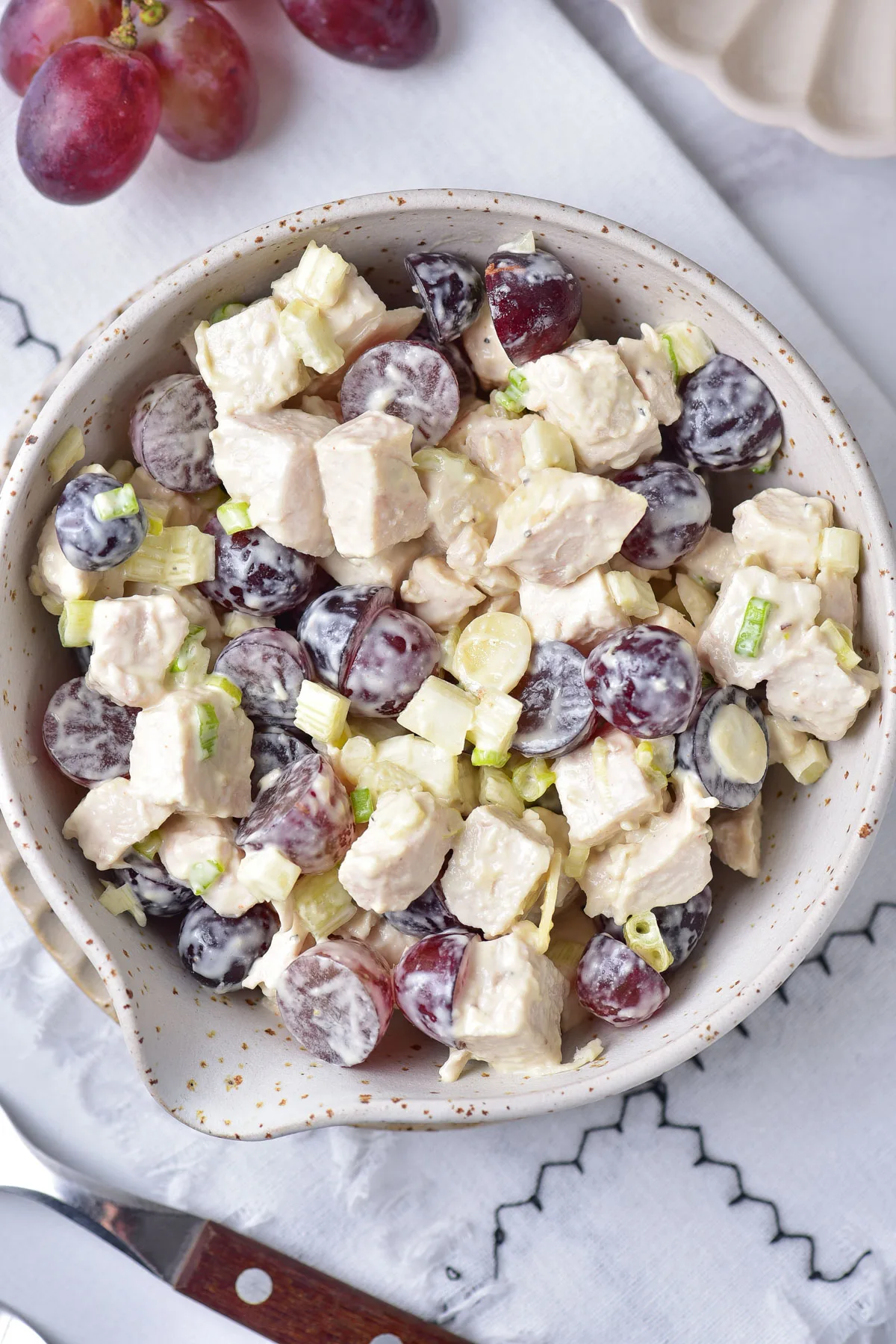 Why you'll love this recipe!


Versatility:


Chicken salad is incredibly versatile, allowing for endless customization based on personal preferences and dietary needs. You can experiment with different ingredients, dressings, and seasonings to create a chicken salad that suits your taste perfectly. Whether you prefer a classic recipe or want to add unique twists, chicken salad can adapt to your culinary creativity.


Refreshing and Light:


Chicken salad offers a refreshing and light dining experience. The combination of tender chicken, crisp vegetables, and a flavorful dressing creates a satisfying meal that doesn't leave you feeling overly heavy or weighed down. It's perfect for warm summer days, picnics, or as a quick and nutritious option for lunch.


Textural Contrast:


A well-made chicken salad provides a delightful contrast of textures. The tender chicken pairs beautifully with the crunchiness of vegetables like celery or bell peppers. Additionally, the addition of ingredients like nuts, seeds, or dried fruits can add an enjoyable element of chewiness and enhance the overall experience.


Balanced Nutrition:


Chicken salad can be a nutritious meal option. It offers a good source of lean protein from the chicken, which is essential for muscle growth and repair. The incorporation of fresh vegetables provides valuable vitamins, minerals, and dietary fiber. By choosing lighter dressing options or using Greek yogurt as a base, you can keep the calorie and fat content in check while still enjoying a flavorful dish.


Ease of Preparation:


Chicken salad is relatively easy to prepare, making it an attractive option for busy individuals or those looking for hassle-free meals. With precooked chicken or leftover roast chicken, you can quickly assemble a delicious salad in no time. It's a convenient option for meal prep or for utilizing leftover ingredients from previous meals.


Timeless Classic:


Chicken salad has been a beloved classic for generations. It carries a sense of nostalgia and familiarity, evoking memories of family gatherings, picnics, or lunches with friends. Its enduring popularity speaks to its universal appeal and the comfort it brings to those who enjoy it.




Ingredients you will need for Chicken Salad


1 chicken breast, cooked and diced
1 cup chopped seedless grapes
2 stalks of celery chopped
2 tbsp almond flakes
2 tbsp chopped green onions
2 tbsp mayonnaise
1 tsp Dijon mustard
2 tsp lemon juice
1/4 tsp salt
1/4 tsp pepper
1 cup diced apples (optional)




How to Make Classic Chicken Salad Recipe with Grapes


Prep your ingredients by cooking your chicken (or to save time you can buy a rotisserie and dice it up). Also, go ahead and dice up your other ingredients as needed.


1. In a deep salad bowl, mix chopped boiled chicken fillet, grapes, celery, and almond flakes (and the apples if you add them as an option).

Some of the almond flakes and green onions can be left to garnish the salad before serving.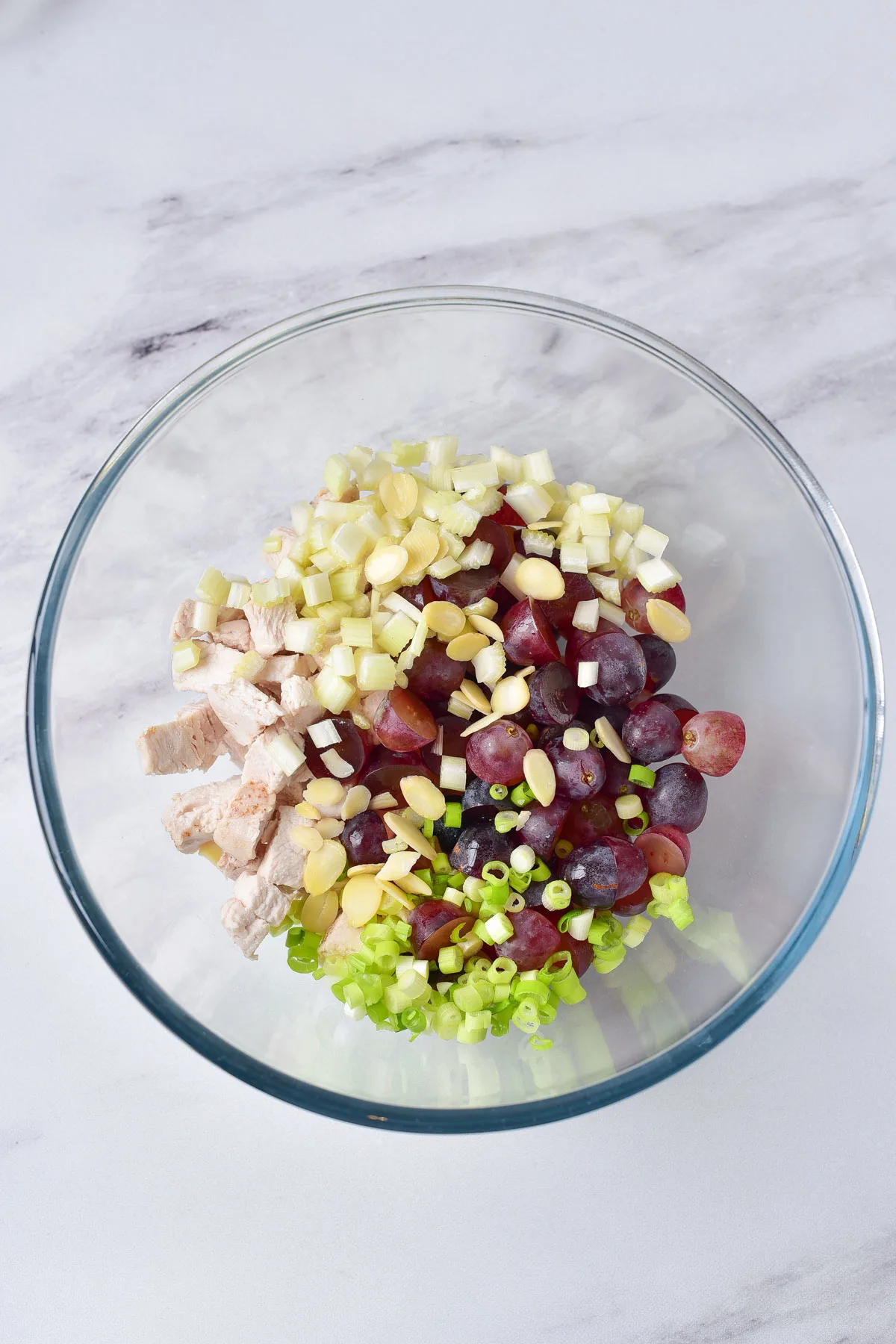 2. Make a salad dressing from mayonnaise, mustard, and lemon juice – put in a bowl and mix.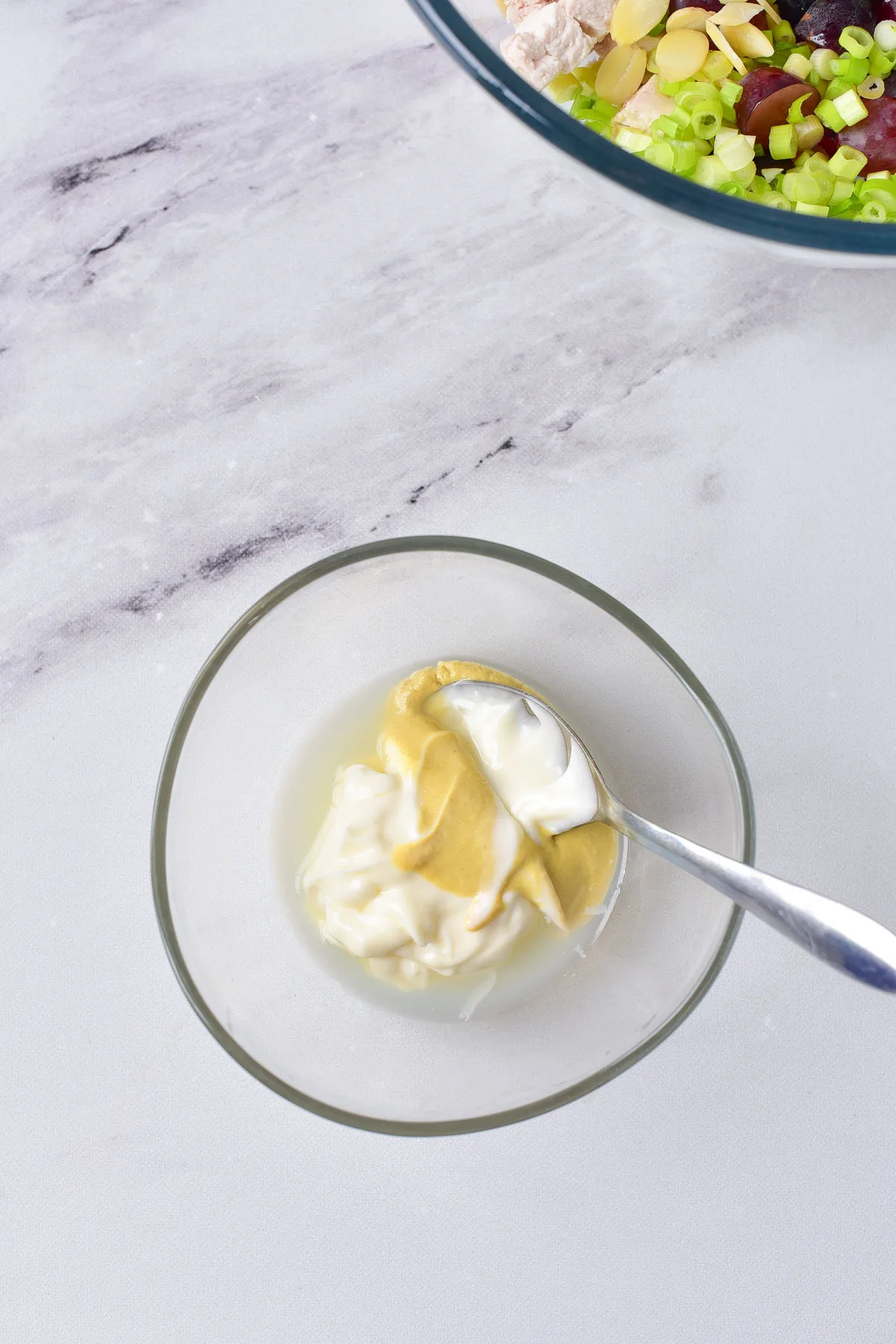 3. Pour dressing into a salad bowl, season with salt and pepper.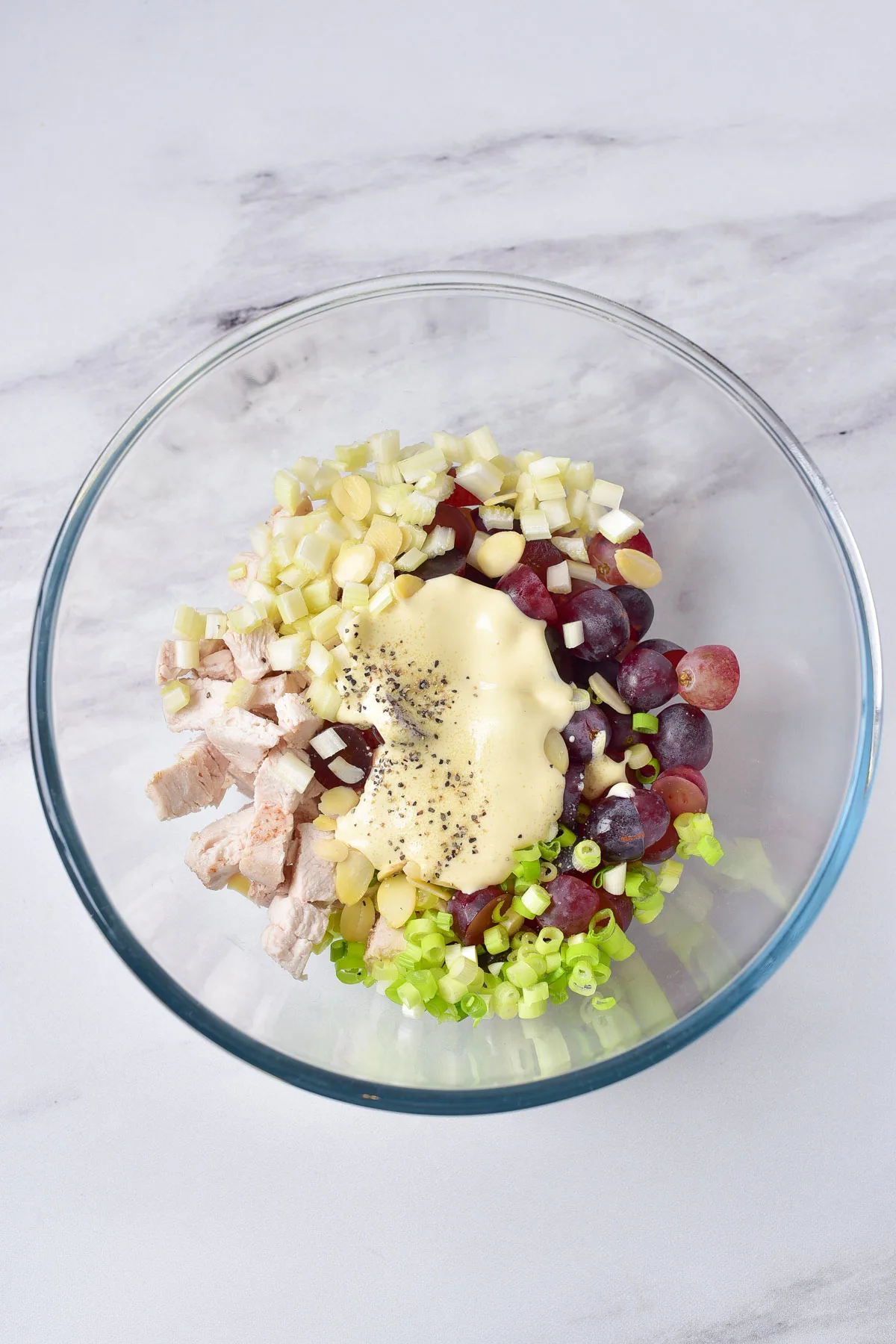 4. Thoroughly mix the salad and serve immediately.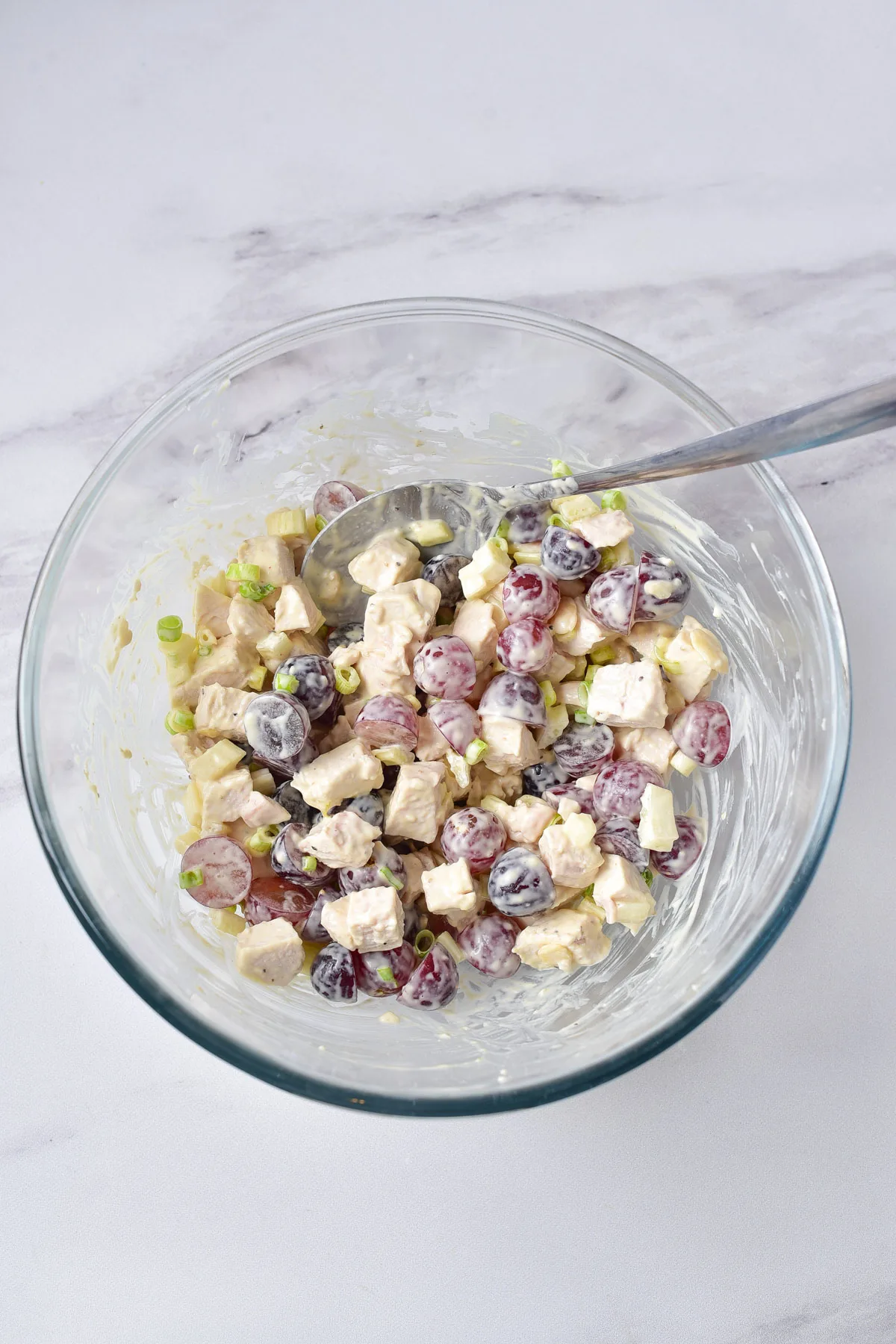 When serving salad in a sandwich, use two slices of bread and lettuce leaves.


Place iceberg leaves on the bottom slice of bread, chicken salad on top, and iceberg leaves again on top, and cover with the second slice of bread.


The iceberg leaves will help keep your bread from getting soggy.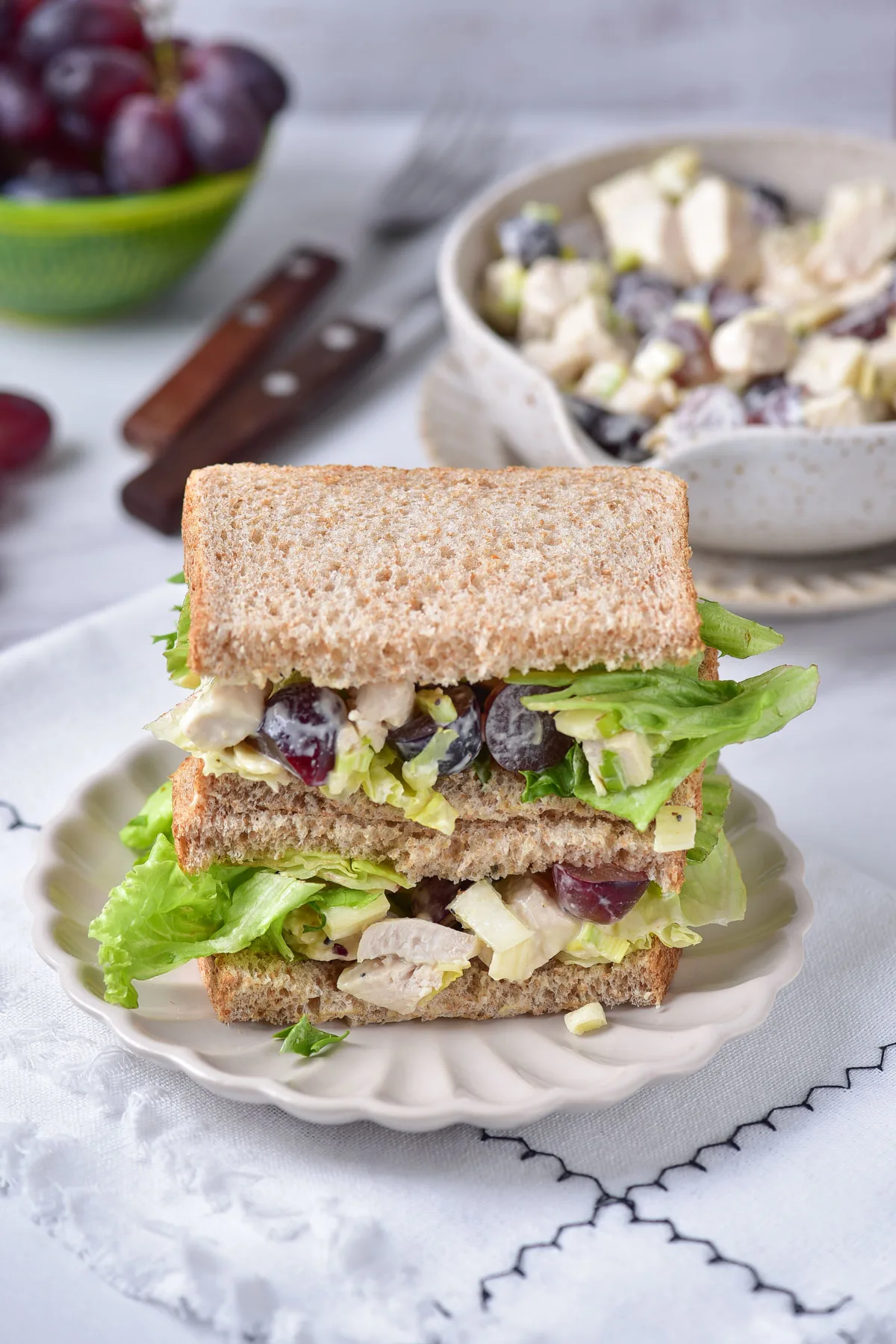 What are the best ingredients to include in a chicken salad?


The ingredients for chicken salad can vary depending on personal preferences, but some popular choices include crunchy vegetables like celery, bell peppers, or carrots. For added sweetness, fruits like grapes, apples, or dried cranberries can be incorporated. Nuts such as almonds or pecans can provide a pleasant crunch, and fresh herbs like parsley or dill can add a burst of freshness.
Can I make this chicken salad recipe ahead of time?


Yes, chicken salad can be prepared in advance. It is often recommended to let the flavors meld together by refrigerating the chicken salad for at least a couple of hours or overnight before serving. This allows the ingredients to marinate, resulting in a more flavorful salad.
How long does chicken salad last in the refrigerator?


Properly stored chicken salad can typically last for 3 to 4 days in the refrigerator. Ensure that it is stored in an airtight container to maintain its freshness.
Can I use leftover chicken for chicken salad?


Absolutely! Chicken salad is an excellent way to utilize leftover cooked chicken. Simply shred or chop the leftover chicken and incorporate it into your salad. It's a great time-saving and resourceful option.
Can I substitute mayonnaise with a healthier alternative in chicken salad?


Certainly! If you're looking for a healthier option, Greek yogurt can be used as a substitute for mayonnaise. It provides a creamy texture and tangy flavor while reducing the fat content. You can also experiment with other healthier alternatives like avocado or hummus as a base for your dressing.
How do I prevent the chicken salad from becoming too watery?


To prevent the chicken salad from becoming watery, make sure to drain any excess liquid from the chicken after cooking or use paper towels to pat it dry. Additionally, avoid over-dressing the salad, as excessive dressing can lead to excess moisture. Add the dressing gradually and adjust according to your desired consistency.
Can I freeze chicken salad?


While it is technically possible to freeze chicken salad, it is not the most ideal method of storage. Freezing can alter the texture and consistency of the salad, particularly when it thaws. The mayonnaise or dressing may separate and become watery, and the vegetables can become mushy.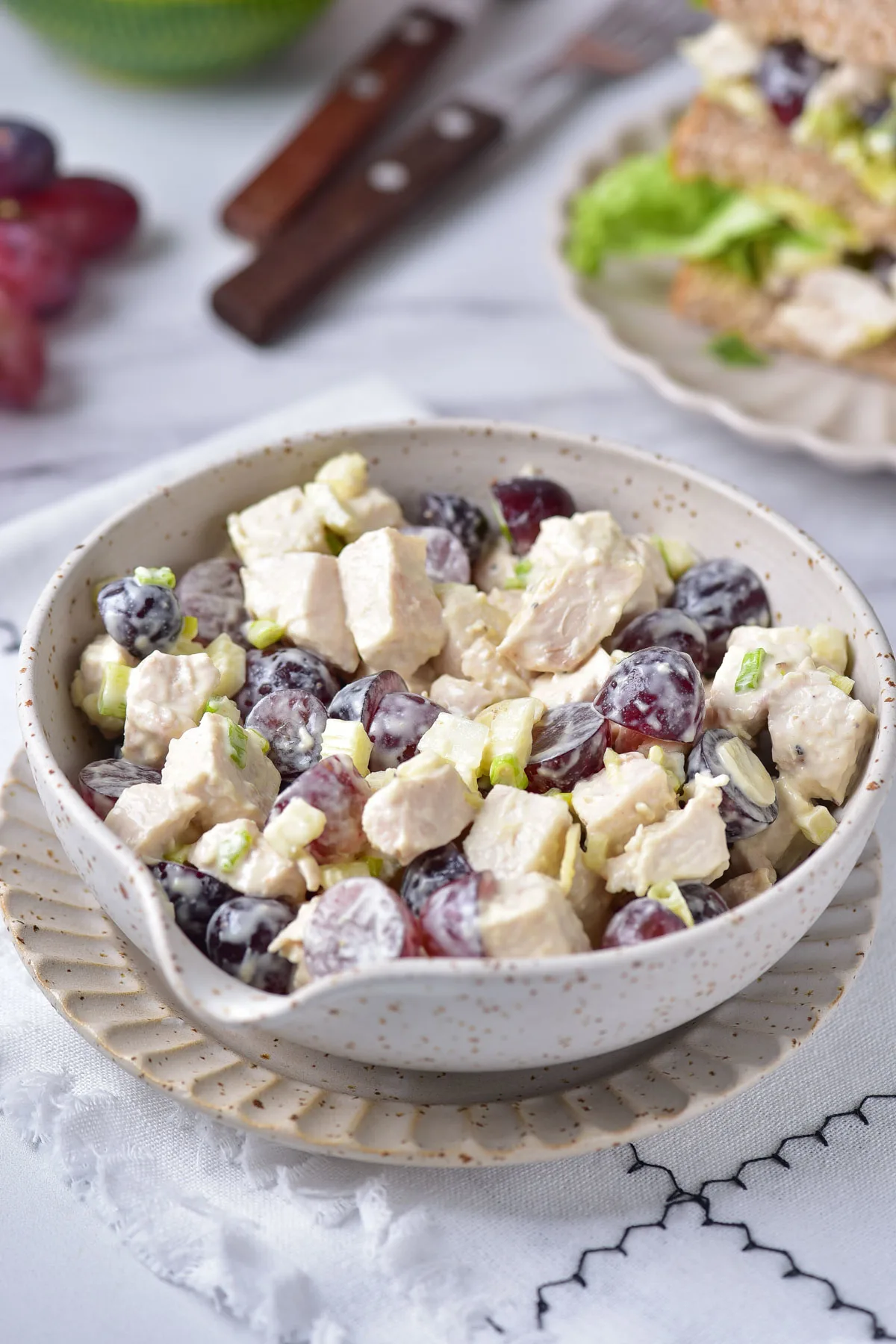 Want to print or save this chicken salad recipe?