Looking for a fun way to bring President's Day into your classroom? Check out these creative classroom door ideas that make the day even more special!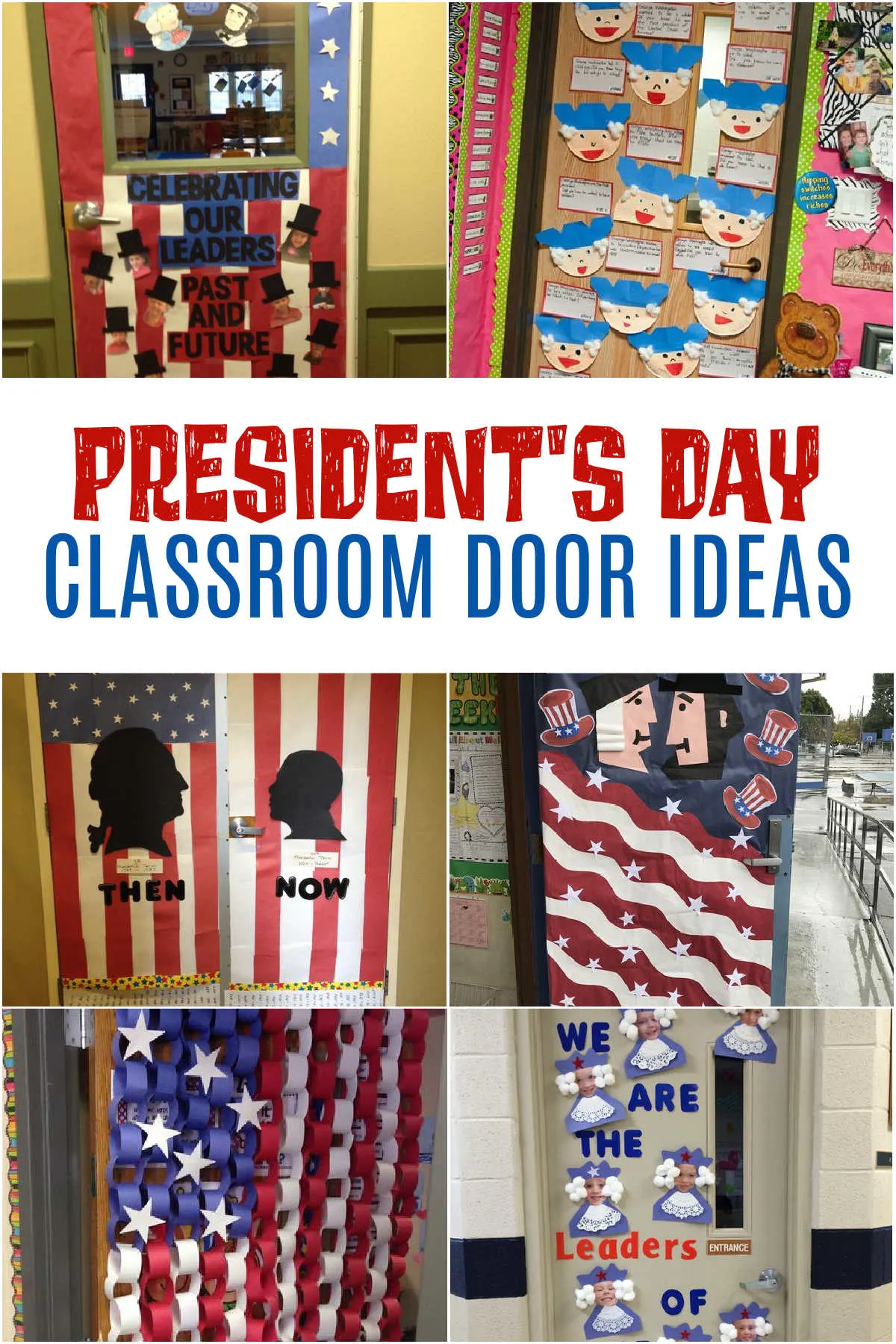 President's Day is a great opportunity to bring an exciting new project into your classroom.


From banners and buntings to bulletin boards and more, these creative classroom door ideas for Presidents Day will make the day even more special for your students.




Supplies you might need for your classroom door!




Creative Classroom Door Ideas for President's Day




More President's Day Classroom Door Ideas




Presidential Portrait Gallery


Create a President's Day-themed portrait gallery on your classroom door! Have students create their own depictions of the US presidents, or mount pre-made images and name tags in the pattern of a classic presidential portrait gallery. Encourage each student to choose one president (or more) and write something special on the associated name tag - such as an interesting fact about that president. Let your students express their creativity and knowledge with this interactive project!




Celebrating All of America's Great Presidents


Engage your classroom in a special project by using the U.S. presidential seal to celebrate all of America's great presidents! Ask each student to design and create their own representation of the presidential seal or even draw an illustration that symbolizes their favorite president. Hang up each student's artwork on the classroom door and have them present it to their classmates - you'll be sure to bring some amazing ideas into the room.




The Key to the White House Door


Transform your classroom into the White House by giving each student a key to the White House door. They can decorate it with paints, markers, and sequins for a unique flourish. Hang it on the door with yarn, ribbon, or twine to create an inviting and eye-catching visual appeal in the classroom. Have your students write down what the "key" means to them and hang the keys up for all to see!




Even more Classroom Door Ideas