Get your kids excited for the summer break with one of these fun summer classroom door ideas.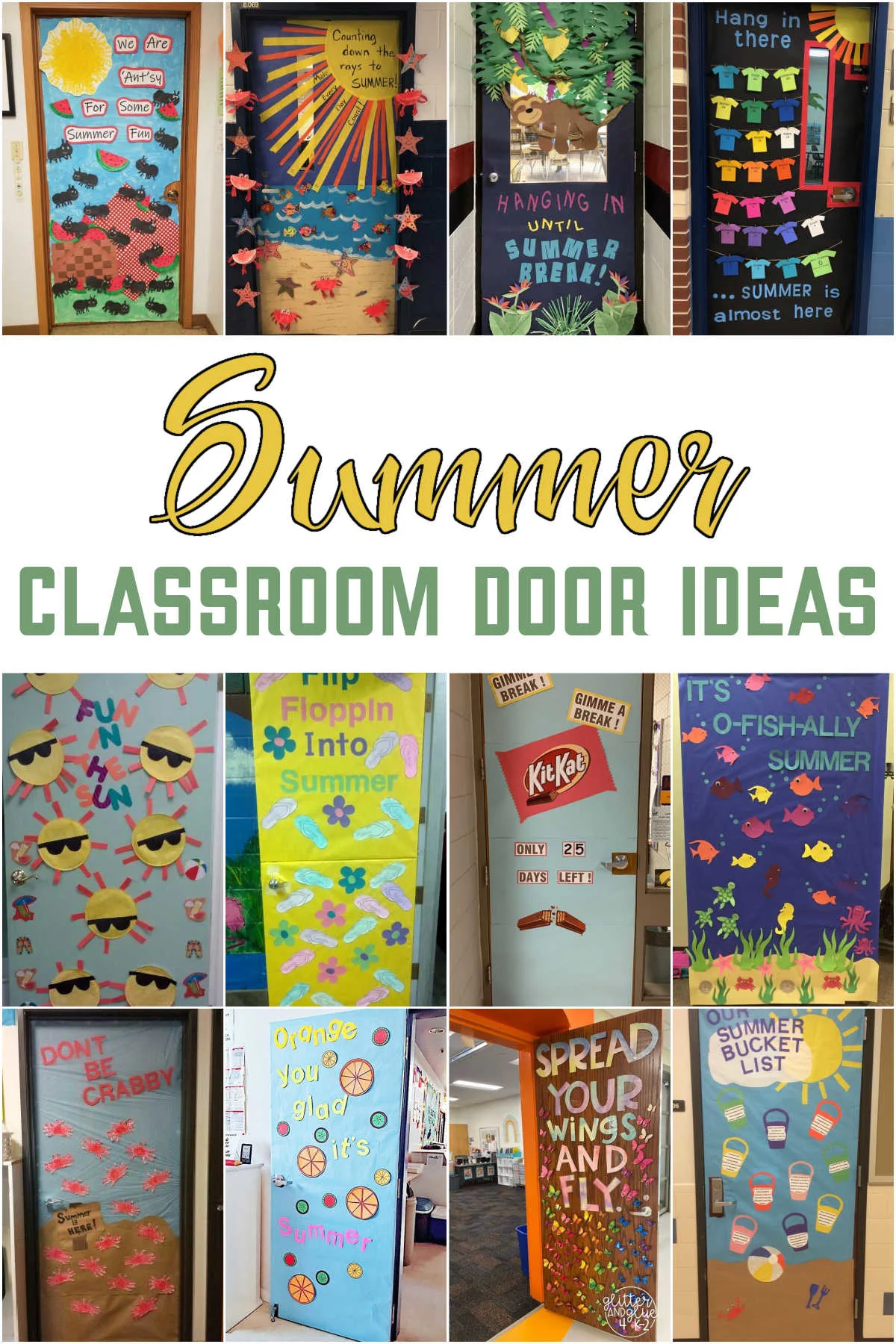 Why decorating a classroom door is a good idea!!


Decorating classroom doors can have several benefits for both teachers and their students.


A decorated classroom door can create a welcoming atmosphere for students, especially at the beginning of the school year but even at the end of the year like these ideas to keep them encouraged to push through.

It can help students feel more comfortable and excited about coming to class.


A decorated classroom door can reflect the teacher's personality and interests, which can help build a stronger connection with students.


It can also serve as a reflection of the class community and values.


A decorated classroom door can also serve as a visual cue for students, helping them to locate the classroom more easily and quickly.


This is especially helpful at the beginning of the year for younger students.


Not allowed to decorate your doors due to safety rules? All of these ideas could easily be done on a bulletin board and look just as adorable and be just as helpful too.




Supplies you might need for these classroom door ideas for summer!




Summer Classroom Door Ideas




Want to make your summer door decorating super easy? Check out these precut ideas.




Even more classroom door ideas you don't want to miss!