Do you have a breakfast routine? We have gotten into a Sunday morning pancake routine.
We love pancakes but after weeks, upon weeks, of the same breakfast we decided to go with something a little different.
This past Sunday we cooked up some Crescent Roll Cinnamon Rolls. They were delicious! Even if they don't become a new routine I think we will definitely start having them more often.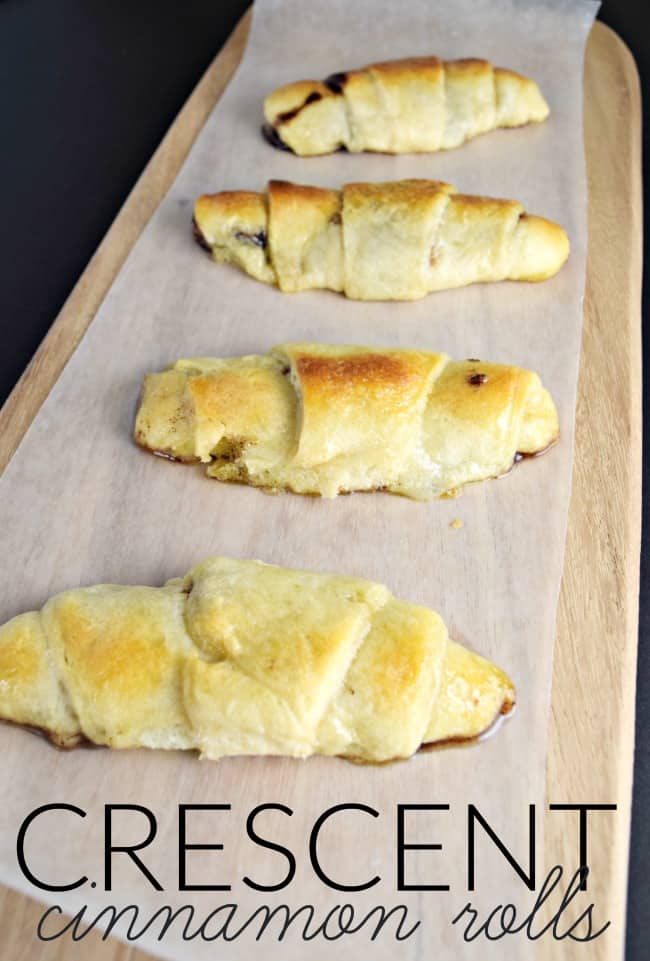 Crescent Roll Cinnamon Rolls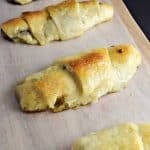 Crescent Roll Cinnamon Rolls
Ingredients
1

8 oz can crescent rolls

Filling

4

tablespoons

butter

softened

¼

cup

sugar

2½

teaspoons

cinnamon

Topping

2 options

Buttery Glaze

2

tablespoons

butter

melted

2 1/4

tablespoons

powdered sugar

½

teaspoon

vanilla extract

or

Traditional Cinnamon Roll Glaze

1/2

cup

powdered sugar

2

tablespoons

milk

or an extra tablespoon if you like it thinner
Instructions
Preheat oven to 375 degrees. Unroll crescent rolls on a large baking sheet and separate the triangles.

In a bowl combine the butter, sugar and cinnamon. Spread mixture on top of each individual triangle. Roll up the triangles tightly and place on your baking pan with the tips down. Bake for approximately 12 minutes or until golden brown.

While the rolls are baking, mix together the ingredients for the glaze. We chose to go with a buttery glaze but if you want to go the traditional cinnamon roll route, go with the traditional glaze.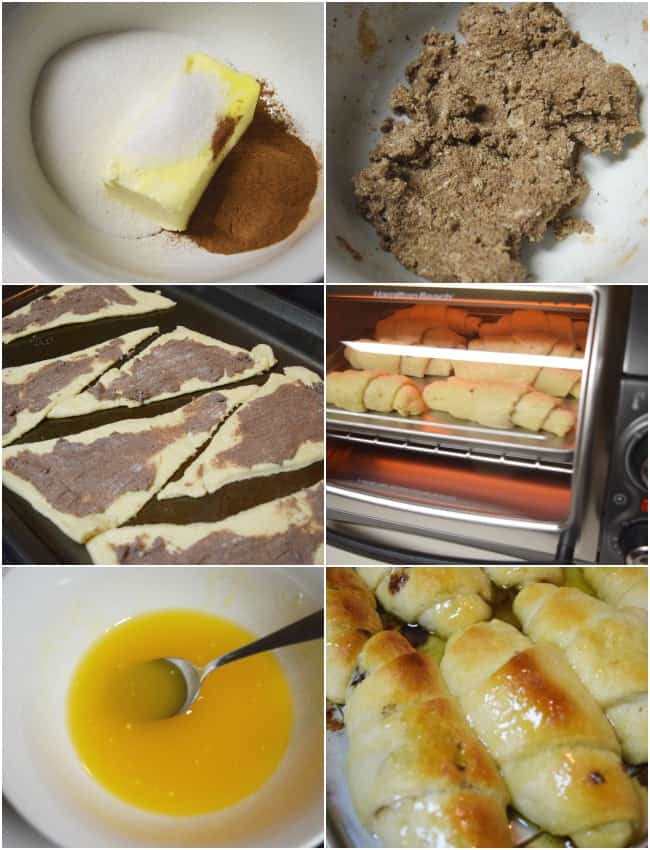 So I probably know what you are thinking. Why? Why roll out crescent rolls when we can just roll out you know… cinnamon rolls.
Well….. because sometimes you just don't have canned cinnamon rolls on hand and you make do. And then other times you come up with something different and it turns out even better.
Like these crescent roll cinnamon rolls, the entire roll tastes like the best part of the cinnamon roll (the cinnamon goodness part).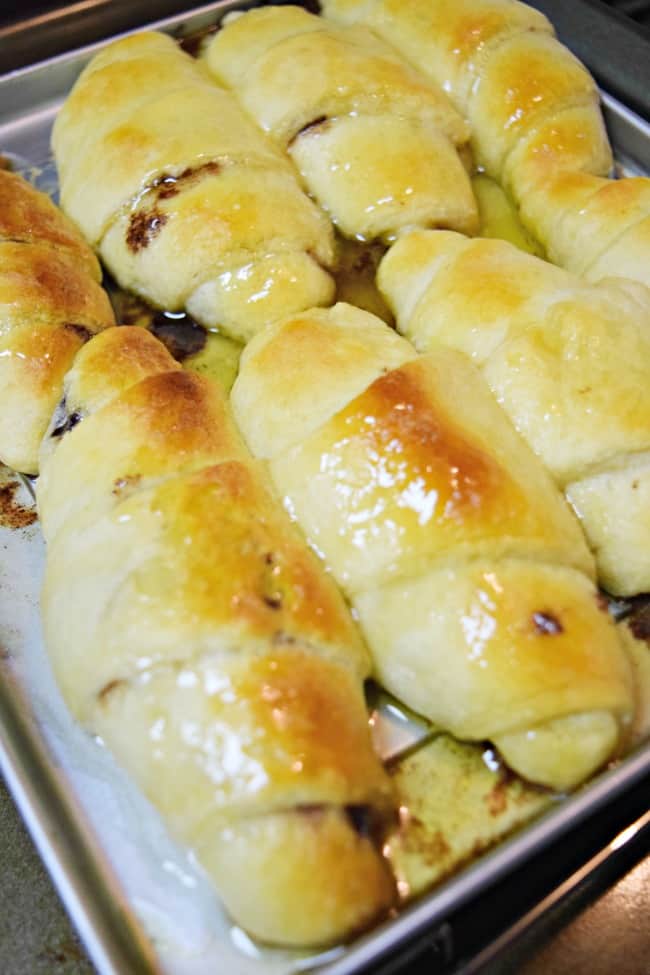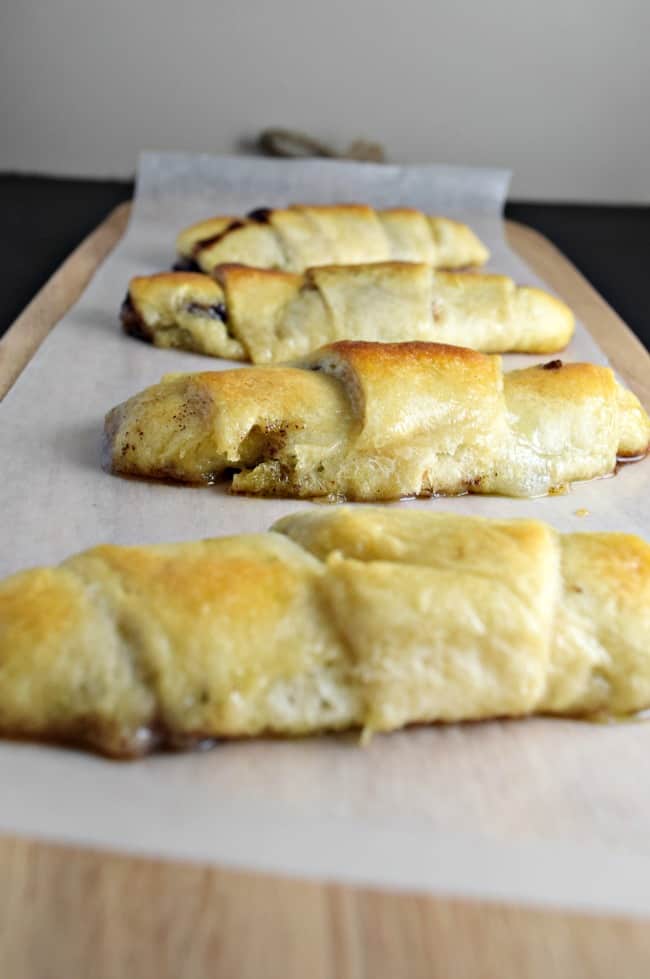 (This post contains affiliate links.)
We cooked these crescent roll cinnamon rolls in the Hamilton Beach Easy Reach Toaster Oven. If you haven't used a toaster oven, ever or in a while then think an easy bake oven for an adult. It made throwing this breakfast together a flash.
Yes, it's called a 4 slice toaster oven but it does so much more than toast. As you can see, you can also do awesome things like homemade cinnamon rolls and even pizza too. How fun right? It has bake, broil and toast functions so lots of recipes can be done here. Plus it makes for easy access to the food with the roll top door and the door removes for easy cleanup as well.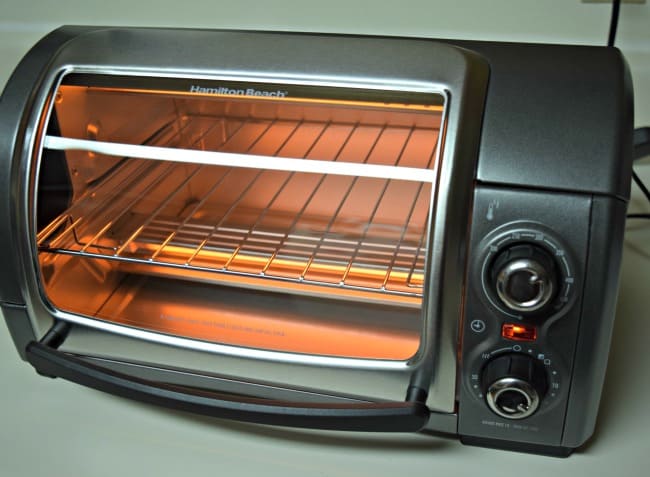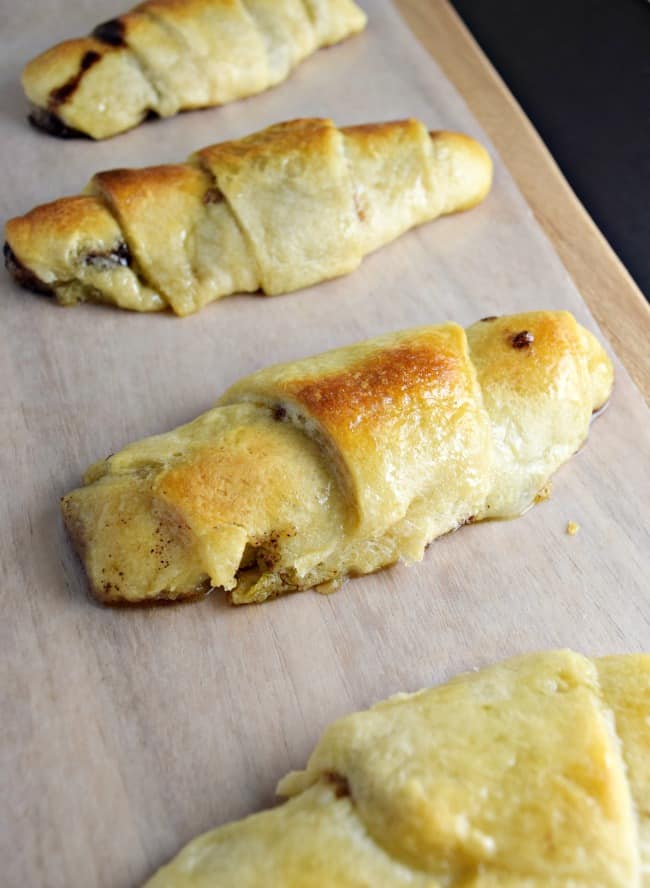 If you enjoy this Crescent Roll Cinnamon Rolls recipe then you might also enjoy these recipes.
---