Turn store-bought cinnamon rolls into these adorable Easter Bunny Cinnamon Rolls for the perfect special holiday treat.


These are so quick and easy to prepare, ready in less than 30 minutes. Plus they make the best surprise breakfast your family is going to love.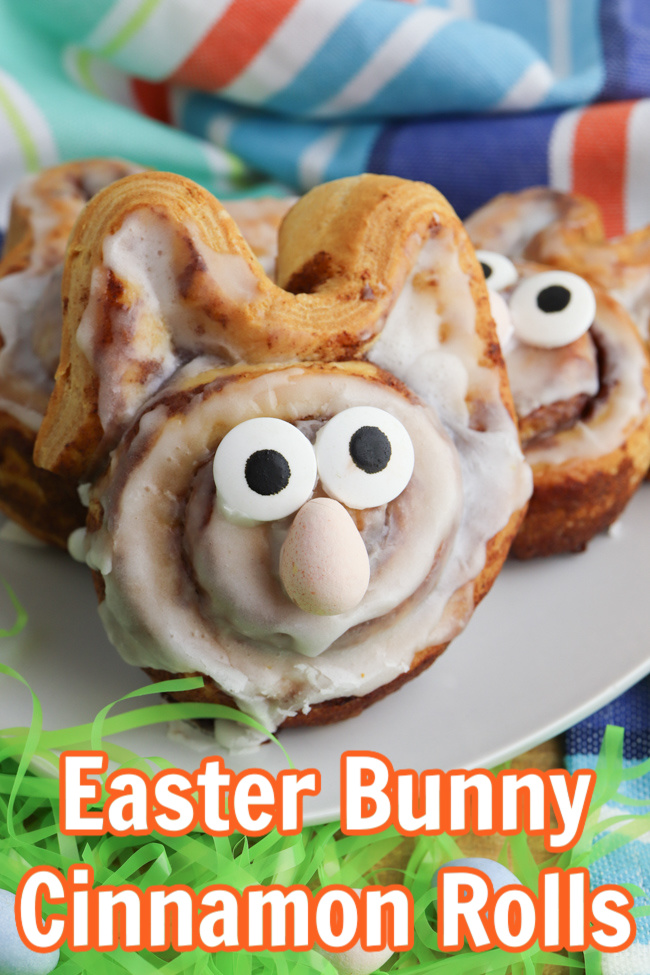 Cinnabunnies (Cinnamon Roll Bunnies) are the cutest way to start your Easter off right, and I bet you thought cinnamon rolls couldn't get any sweeter!


Although they are perfect for Easter brunch they would also be great for baby showers too.


Ingredients you will need:

1 package cinnamon rolls (Pillsbury Grands or Store Brand works fine)
10 candy eyes
5 chocolate eggs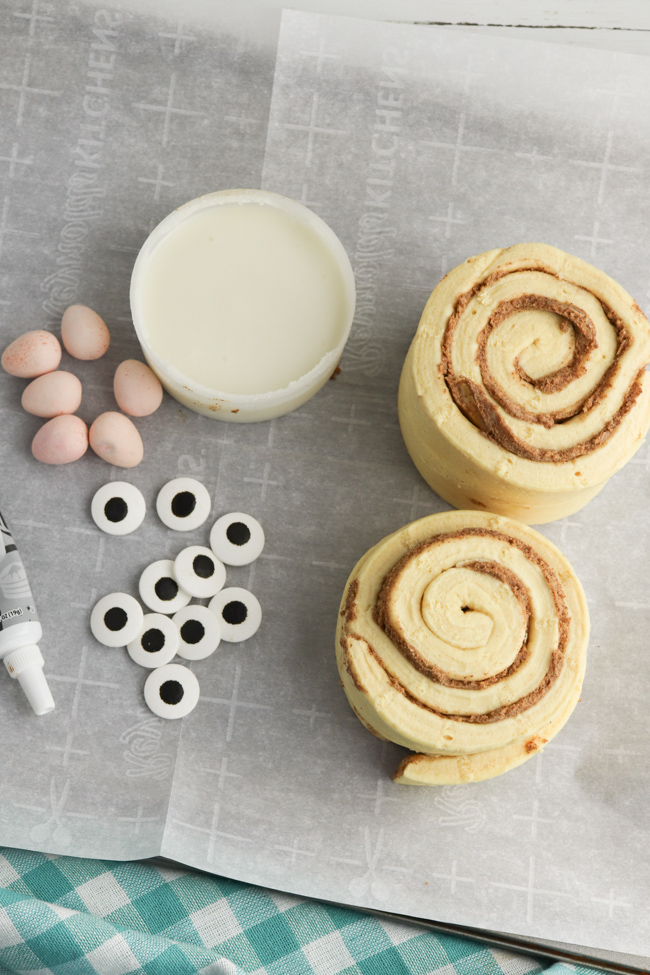 Tools we love:



How to make Easter Bunny Cinnamon Rolls

Preheat the oven to 350 degrees and line a baking sheet with parchment paper. Open the cinnamon rolls and separate the rolls. Set the icing aside.


Unroll each cinnamon roll halfway, then form the top strip of dough into ears.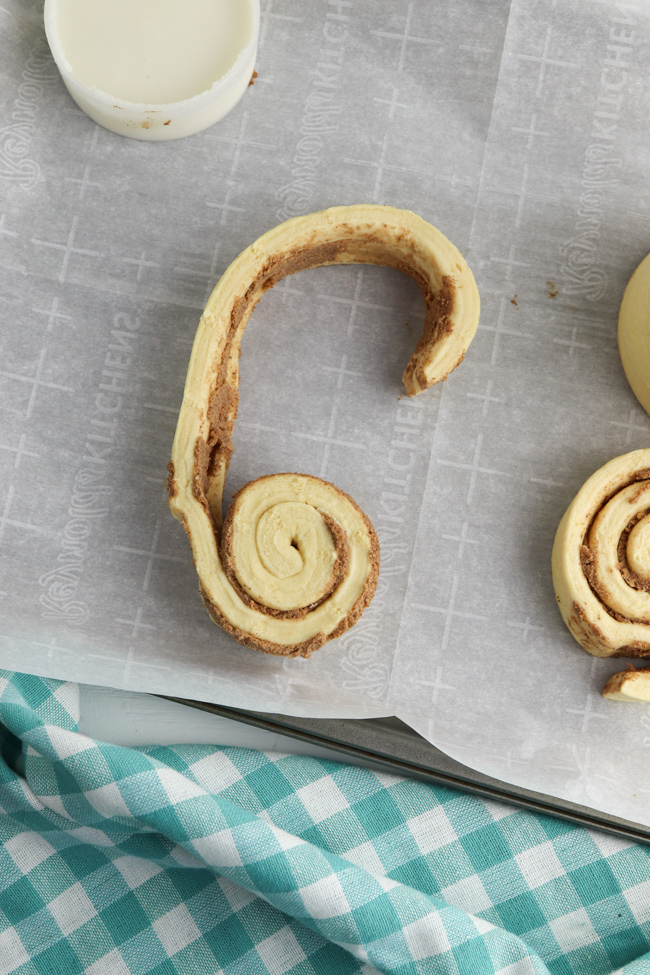 Leave enough space in between all of the cinnamon roll bunnies on the baking sheet. They will spread out and rise as they cook.


Bake the cinnamon rolls according to the package instructions (23-27 minutes).


When the rolls are cooked, remove them from the oven and immediately spread the icing over the top of each roll.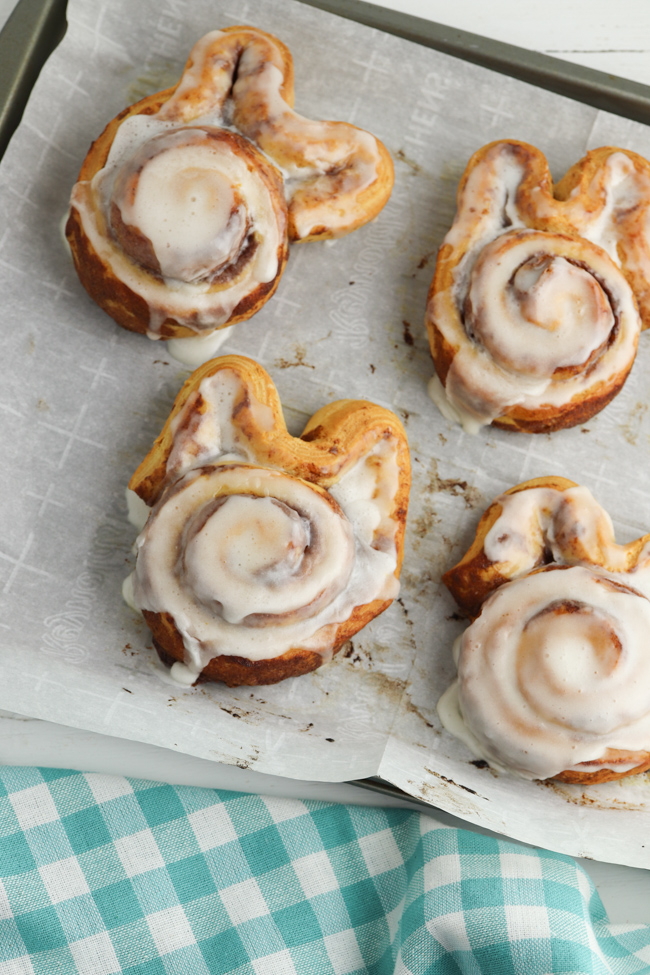 Lightly press two candy eyes in the center of the roll and place one chocolate egg under the eyes for the bunny's nose.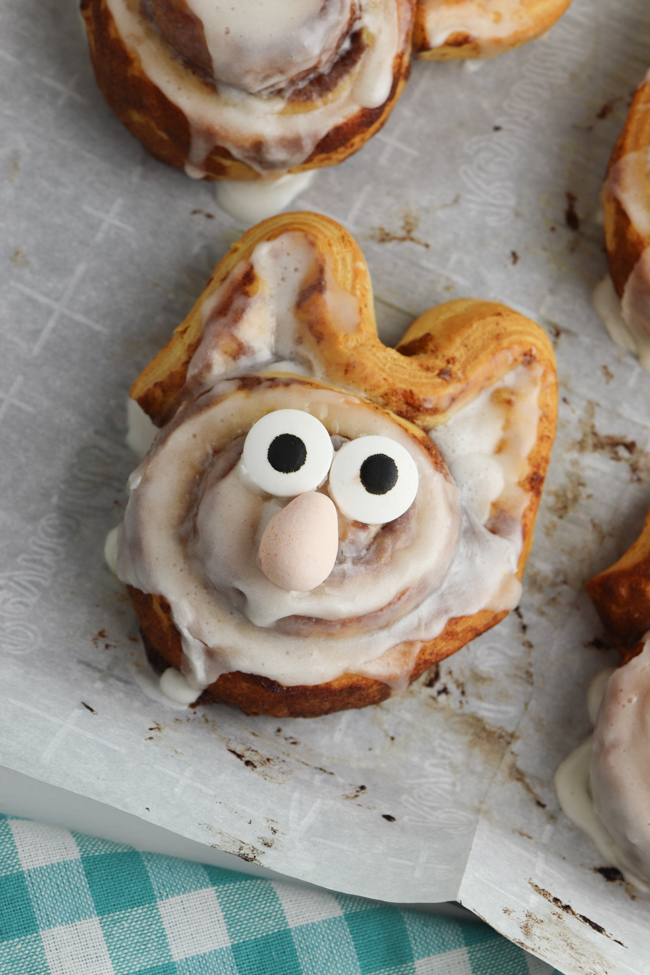 Can You Make the Easter Bunny Cinnamon Rolls In Advance?

Yes, you can go ahead and shape the Easter bunny cinnamon rolls and then cover them with plastic wrap and refrigerate them overnight. Pop them in the oven when you are ready to bake.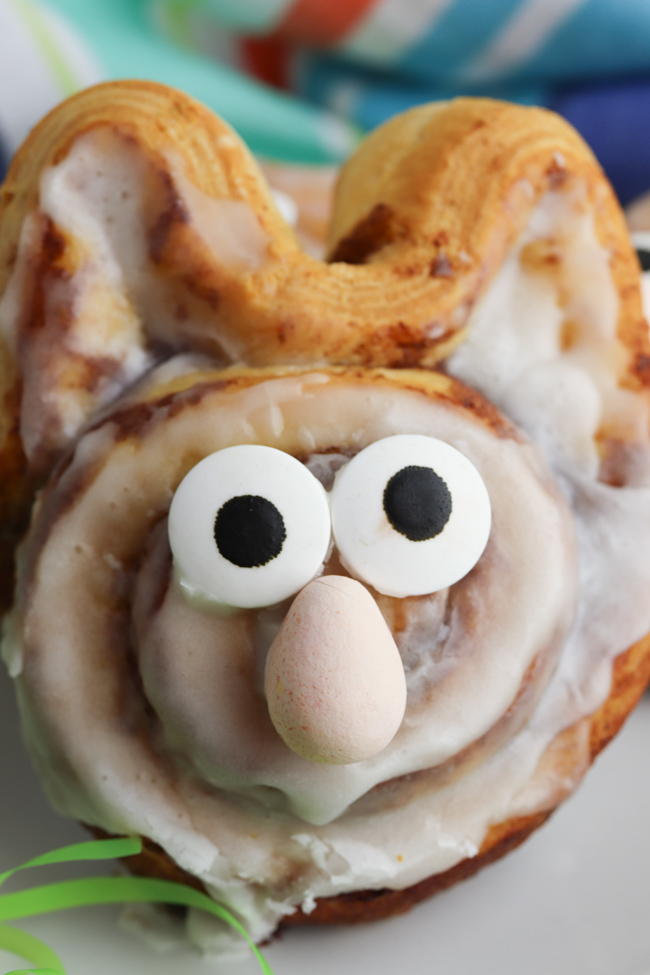 More Easter Eats

Want to print or save this Easter Bunny Cinnamon Rolls Recipe?