Indulge in the ultimate autumn delight with our delectable Apple Streusel Muffins recipe.


Discover a perfect blend of apples, warm spices, and a buttery streusel topping.


A cozy bakery experience is now in your kitchen. Bake your joy today!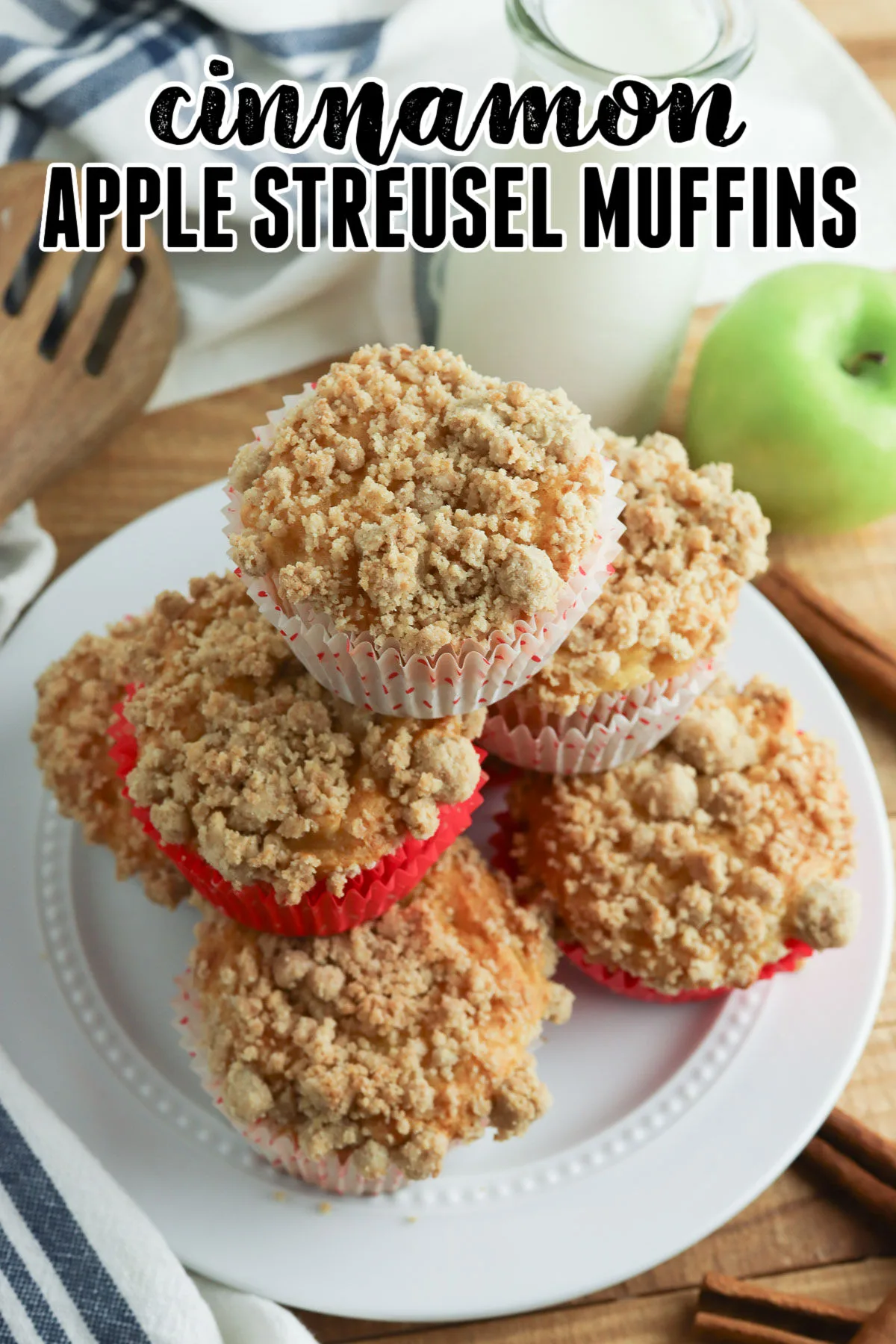 Are you ready to embark on a culinary journey that marries the warm comforts of a bakery with the delectable charm of a homemade treat?


If you find yourself nodding in agreement, then it's time to delve into the world of Apple Streusel Muffins, perfect for apple season.


Imagine sinking your teeth into a perfectly moist and tender muffin, generously studded with juicy apple pieces, and crowned with a golden-brown, buttery streusel topping that adds a delightful crunch to every bite.


These muffins encapsulate the essence of autumn and the coziness of a rustic bakery, making them a delightful addition to your breakfast table, a heartwarming snack, or even a sweet ending to a satisfying meal.


So, whether you're a seasoned baker or a newcomer to the world of baking, get ready to infuse your home with the aroma of cinnamon-spiced apples and experience the sheer joy of treating yourself to these irresistible goodies.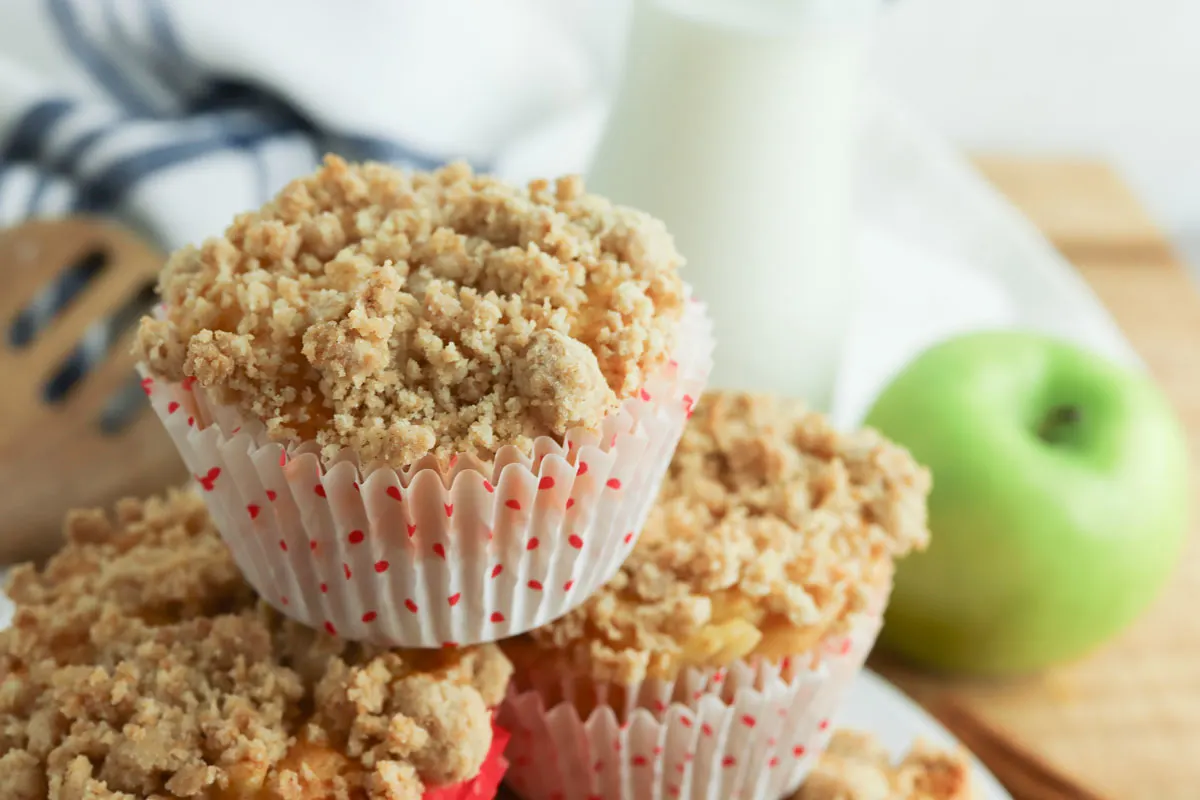 Why you'll love this delicious fall recipe!


Tantalizing Temptation:


Dive into the world of Apple Streusel Muffins that promises a harmonious blend of flavors and textures – a treat for both your taste buds and your senses.


Autumnal Comfort:


The perfect way to experience the essence of fall with every bite, as the warmth of cinnamon and the sweetness of apples combine to create a seasonal symphony of flavors.


Versatile Delight:


From a cozy breakfast companion to a charming dessert option, Cinnamon Apple Streusel Muffins prove their versatility, adding a touch of sweetness to any moment or meal.


Homemade Happiness:


Elevate your baking skills and impress your loved ones with these muffins that embody both the warmth of homemade goodness and the indulgence of a professional bakery.




Equipment Needed:


muffin liners
large mixing bowl (or medium bowl)
spoon


How to make apple streusel muffins!


Preheat the oven to 350 degrees and line a muffin tin with liners.


Pour out the apple pie filling and cut the slices into bite-sized pieces.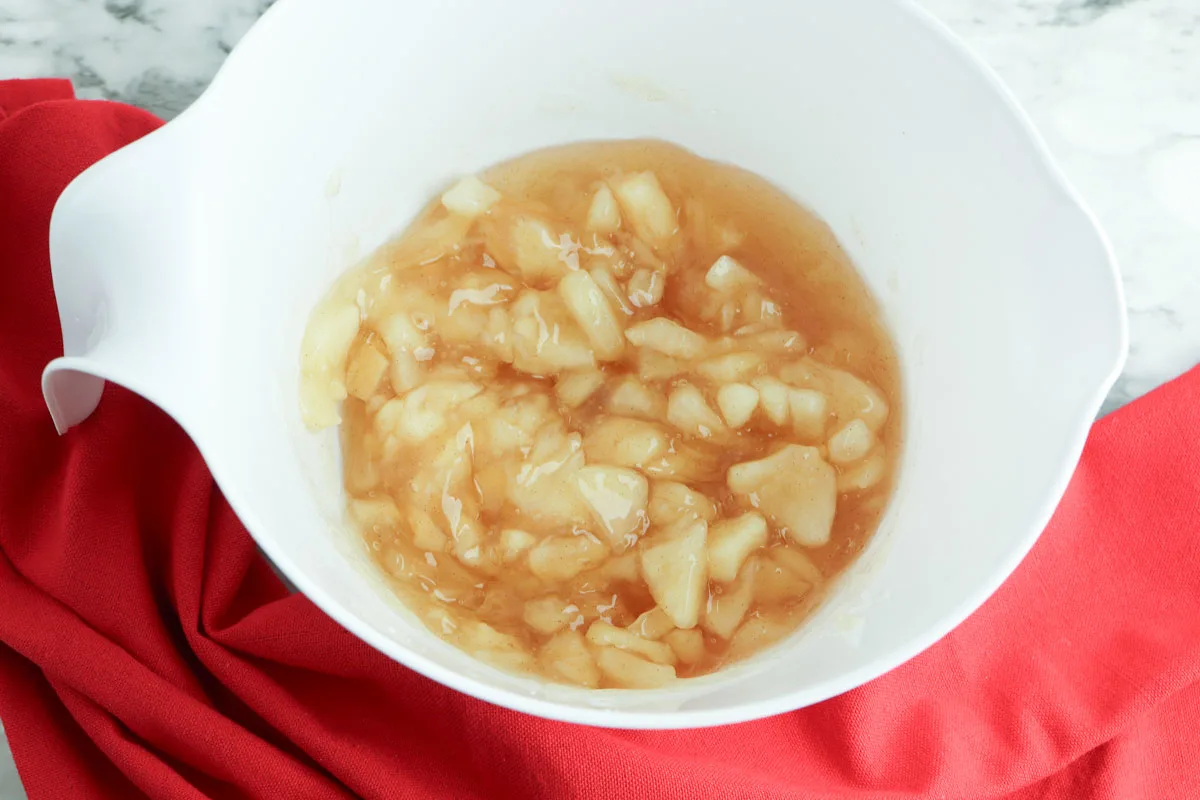 In a large mixing bowl, mix together the cake mix, apple pie filling, cinnamon, and egg until just mixed.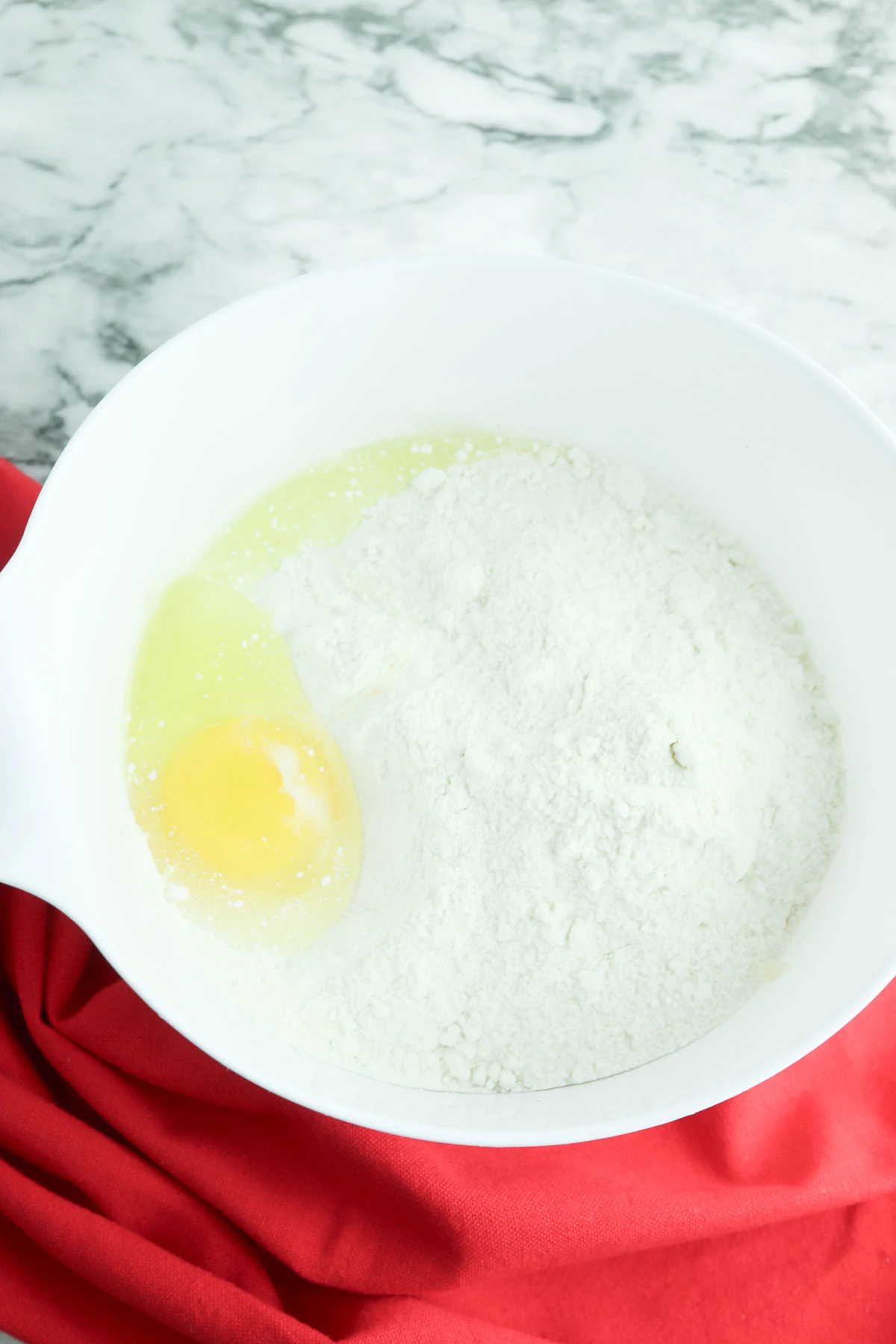 Spoon the batter into the muffin pan and prepare the streusel topping by stirring together the flour, brown sugar, cinnamon, and butter until clumps begin to form.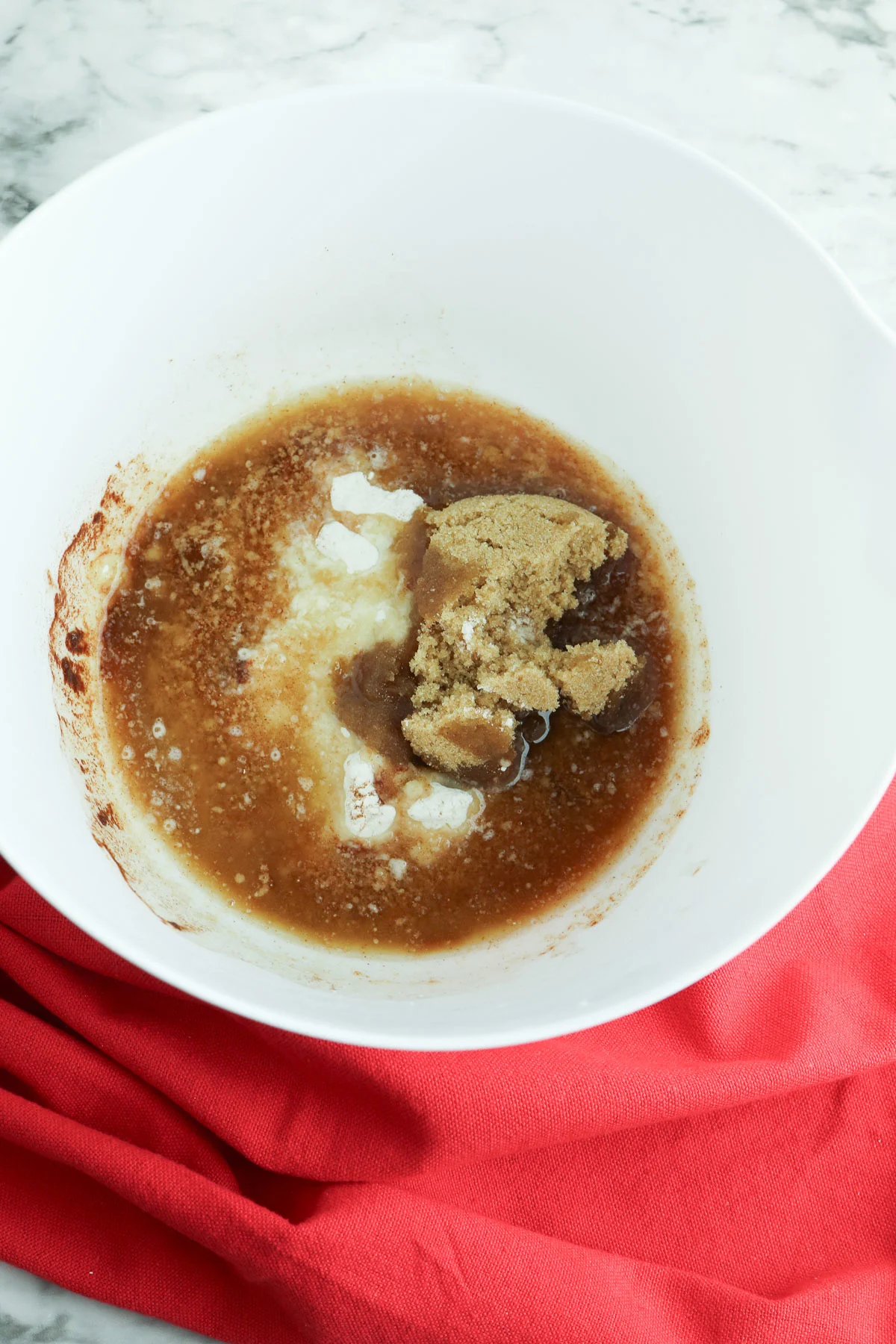 Sprinkle the crumb topping over the top of each of the muffins.




Bake in the preheated oven for 17 to 20 minutes, until a toothpick inserted in the center comes out clean and the topping is mostly golden brown. Some topping crumbs stuck to the toothpick is okay.


Allow the muffins to cool in the pan until they're safe to touch, then transfer them to a wire rack to cool completely.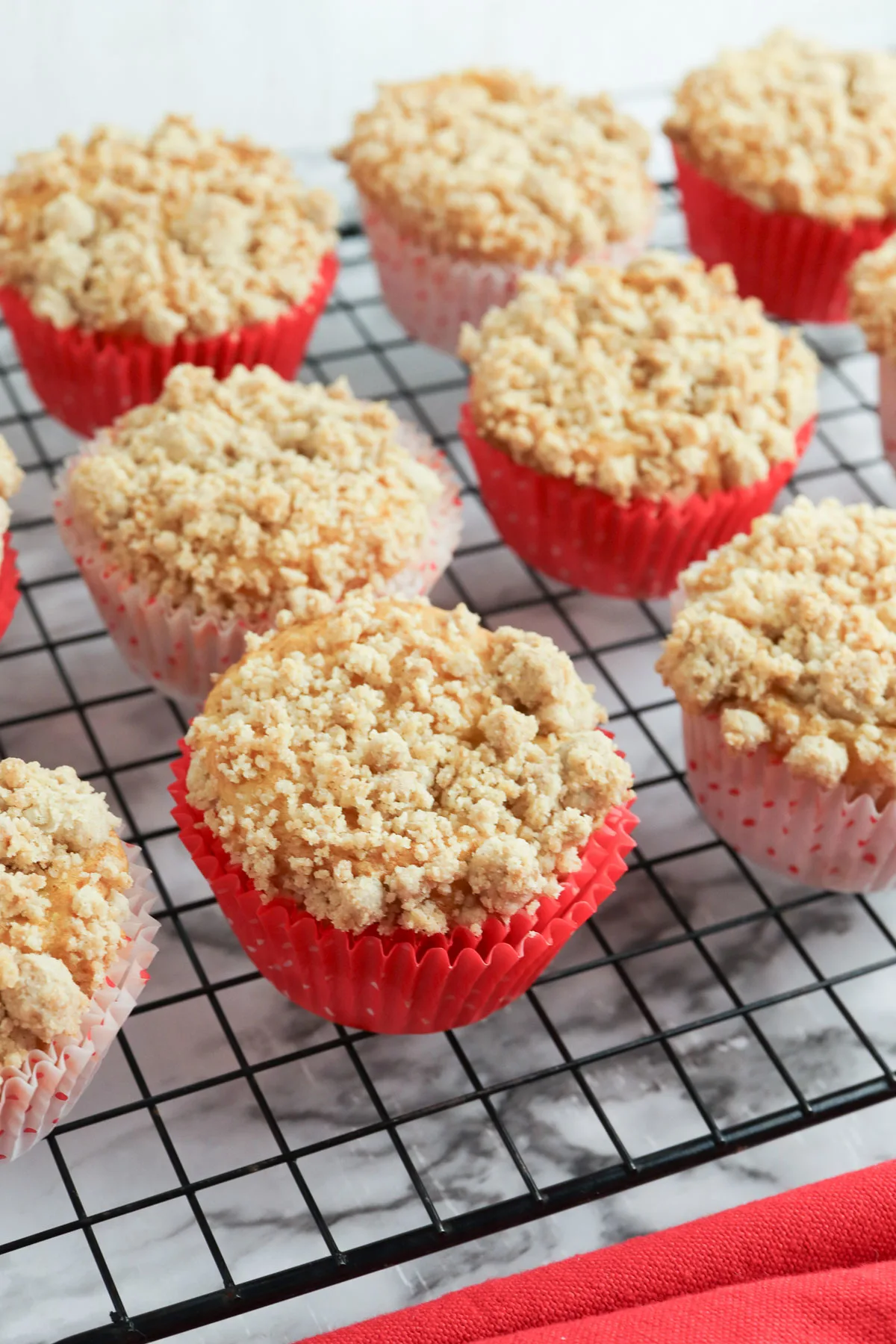 Frequently Asked Questions


Can I use different types of apples for these muffins?
This specific recipe uses apple pie filling but you could certainly make homemade filling using different apple varieties to bring unique flavors and textures to the muffins. Tart apples like Granny Smith apples add a nice contrast to the sweetness, while sweeter apples like Honeycrisp enhance the overall taste. Experiment with various types for your preferred flavor profile.
How do I make the streusel topping stay crisp?
To ensure your streusel topping remains crisp, avoid overmixing the streusel ingredients. Clumps of butter and sugar create the desired crunch. Baking at the recommended temperature and time also helps achieve the perfect texture.
Can I make these muffins ahead of time?
Yes, you can! Apple Streusel Muffins can be baked ahead of time and stored in an airtight container at room temperature for a couple of days. For longer storage, freeze them individually wrapped and reheat when needed.
Can I add nuts or raisins to the muffins?
Absolutely! Chopped nuts like walnuts or pecans can add a delightful crunch. Raisins or dried cranberries can contribute a burst of sweetness. Simply fold them into the batter before baking.
How do I know when the muffins are fully baked?
Insert a toothpick into the center of a muffin. If it comes out with a few moist crumbs clinging to it, the muffins are done. If the toothpick is clean, they might be overcooked.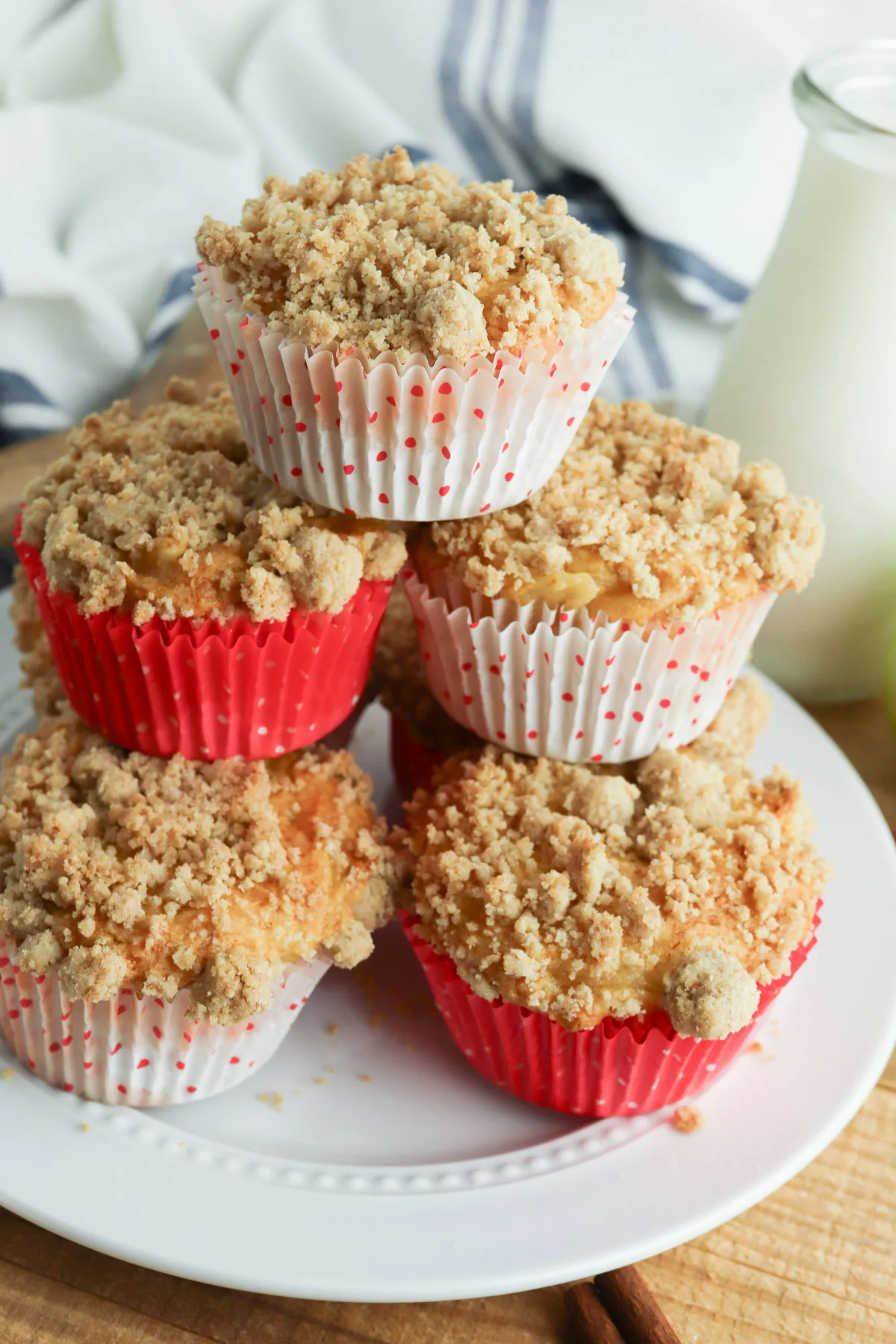 Want to print or save this Apple Cinnamon Streusel Muffins?