Are you looking for Disney Descendants party ideas? Maybe ideas just for an evil villain party as a whole?


Here are some of the best Descendants ideas I have found, perfect for a birthday party or even a Halloween party too.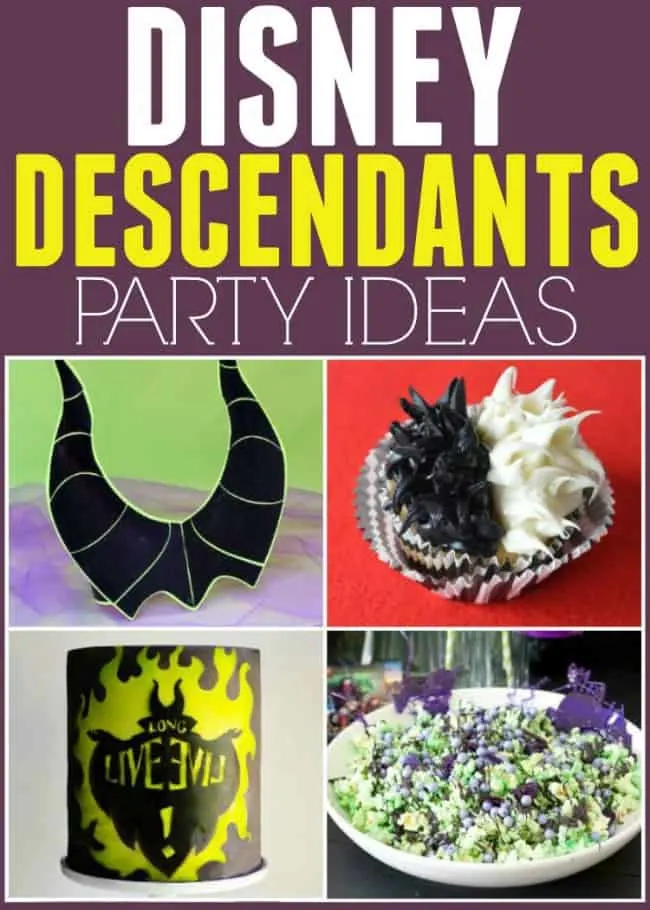 Bring good and evil together for the biggest shindig of the year when you throw a Disney Descendants party.


Your child and all of their guests will be ready to live out the incredible adventures of classic Disney protagonist's.


Disney Descendants Party Ideas


Mal's Evil Apples
Timeout with Mom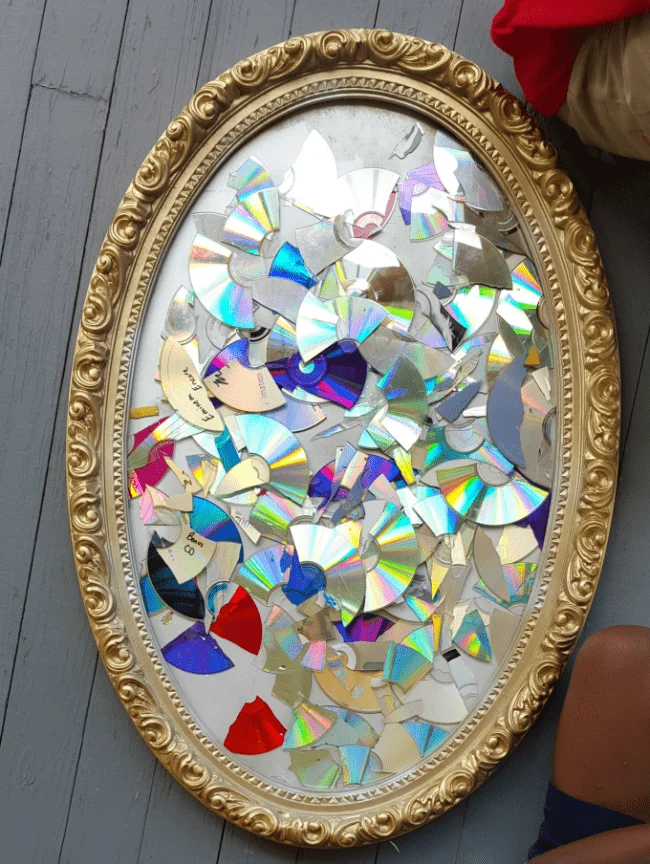 Mirror Mirror On the Wall
Original Photo from Prototype Mama
This blog post is no longer available but the concept is super easy. All you need is an old mirror frame. If it doesn't have a backing you can make a wooden one or use some cardboard. You can find all sorts of really cool frames from your local thrift stores and a package of blank CDs or even just old CDs. Break the CDs in pieces and start hot gluing them in place.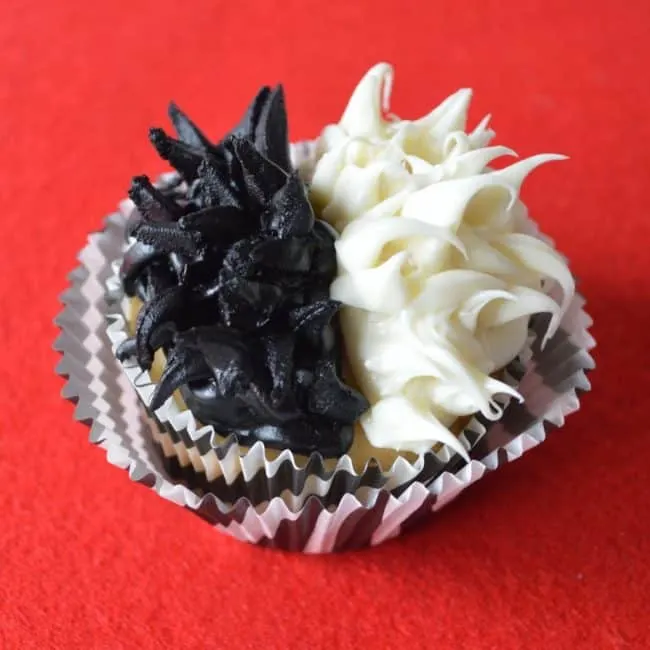 Cruella Devil Cupcakes
Mouse Ears Mom
"From her hair to her style, Cruella de Vil is hard not to love. Pair her with tons of sweet spotted puppies and talk about a fantastically evil cupcake!" - Mouse Ears Mom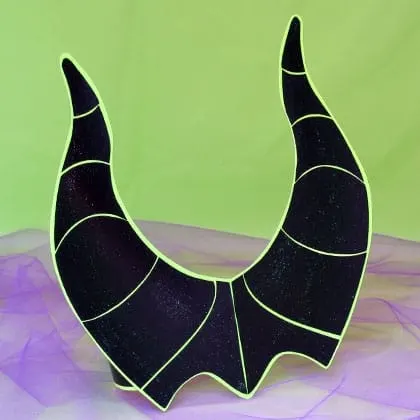 Maleficent Horns
Disney Family
"She calls herself the "Mistress of All Evil," and indeed she is a force to be reckoned with. Clothed in a dark robe and a distinctive horned headdress, this green-skinned fairy can cast any number of evil spells as well as shape shift into a monstrous dragon. With this spiky poster board headband and a little face paint, so too can your trick-or-treater perform a stunning transformation — into Maleficent herself." - Disney Family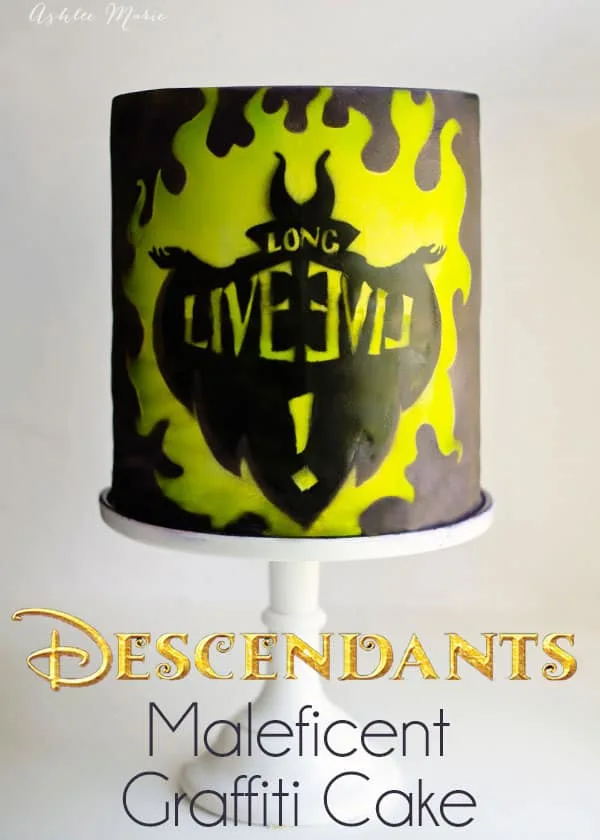 Long Live Evil Cake
Ashlee Marie
"How to make your own stencil and a video tutorial to airbrush layers of colors on a cake to create a fun look, like this Disney Descendants graffiti cake." - Ashlee Marie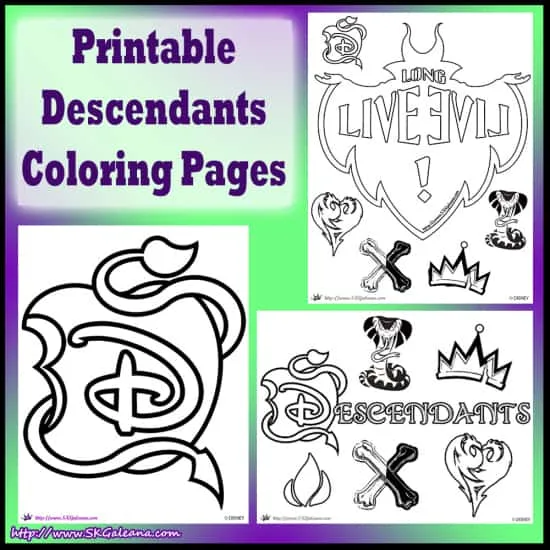 Disney Descendants Printable Coloring Pages
SKG Aleana
"Each of these coloring pages I created is free to download. Simply click on the image and save the PDF. Then all you have to do is print and color. It is as easy as that and so much fun. All the Descendants fans in the house will love these, kids and adults." - SKG Aleana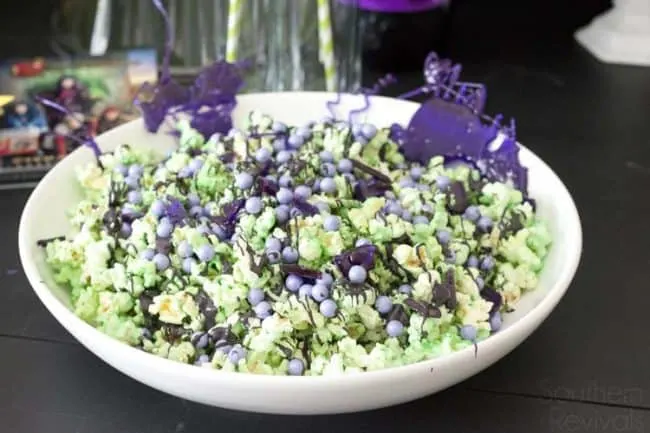 Mischief Munch
Southern Revivals
Of course, you can't throw a wonderfully mischievous inspired Disney's Descendants Party without the Mischief Munch.
Maleficent Brownies
Homemade Interest
"I made mini Maleficent brownies, topped with chocolate frosting and two chocolate Maleficent horns. They turned out so cute and they were pretty easy to make." - Homemade Interest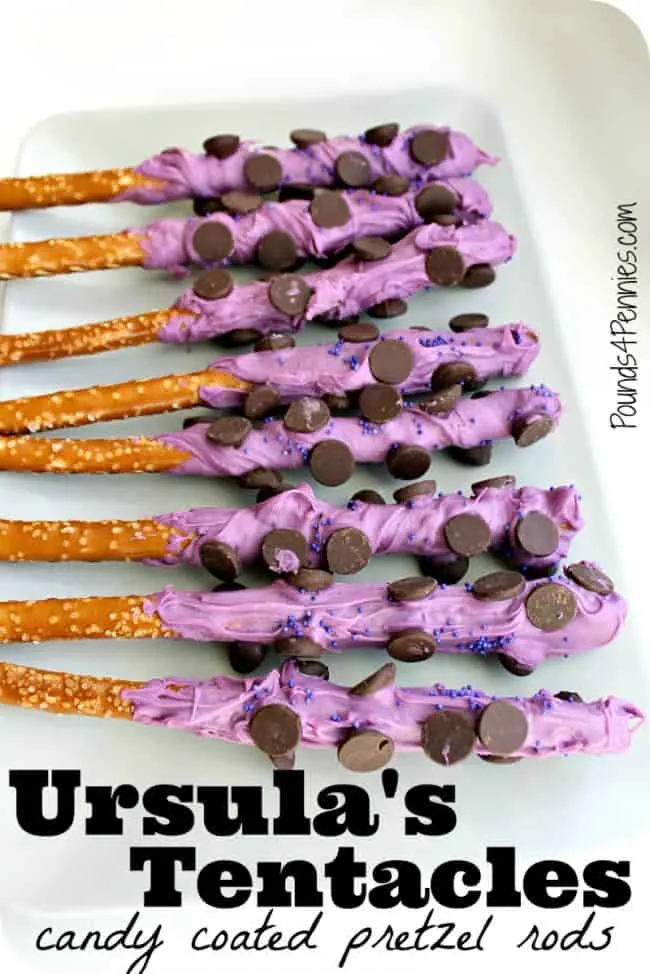 Candy Coated Ursula's Tentacles
Mainly Homemade
Bring out your Disney side with these fun candy-coated pretzel rods to resemble Ursula's tentacles.


If you are wanting to buy instead of DIY then be sure to check out these Disney Descendants party supplies. You can also find some great Disney Descendants Party Favors and Disney Descendants party invitations too.


Descendants Party Cups
Disney Descendants Foil Balloons
Descendants Peel & Stick Wall Decals


If you enjoyed this Disney Descendants party ideas roundup you might also like...


---
Halloween Party Games for Kids