I don't often have the time to take a bath. It is usually a quick shower right before bedtime in this house but when I do have some extra time I love a good spa night. The only thing I have been missing during my rare spa nights is a bathtub table or shelf, not sure exactly what to call it. I love to relax with a favorite magazine or even read a little and this simple and super inexpensive (less than $15) shelf makes the perfect spot for that. Plus it is great for a nice candle and your favorite glass of wine or beverage as well.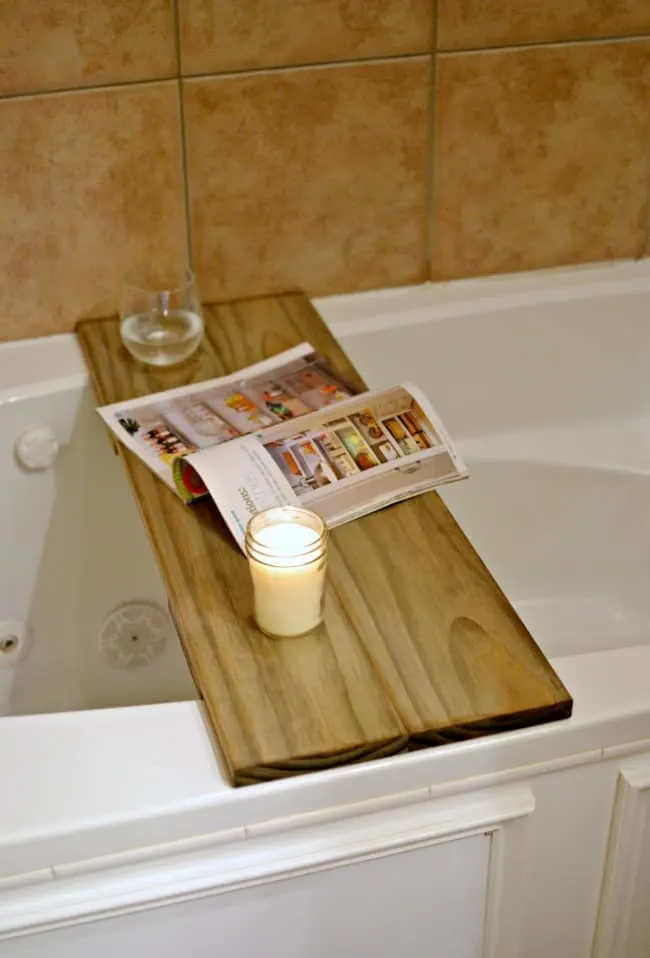 SUPPLIES:
(1) 1 x 6 x 8 board
Wood Glue and Screws
Stain (optional)
INSTRUCTIONS:
1. Measure your bathtub.
2. Cut the board down to your specific length. You will need to long cuts to make the board.
3. Cut (2) 11 inch pieces for the stop blocks.
4. Lay one board across your tub and mark underneath (both sides) to get measurements for your stop blocks.
5. Attach your stop blocks using wood glue and screws.
6. Stain, this is optional but I think it gives a finished look. I used my favorite Apple Cider Vinegar and Steel Wool Stain.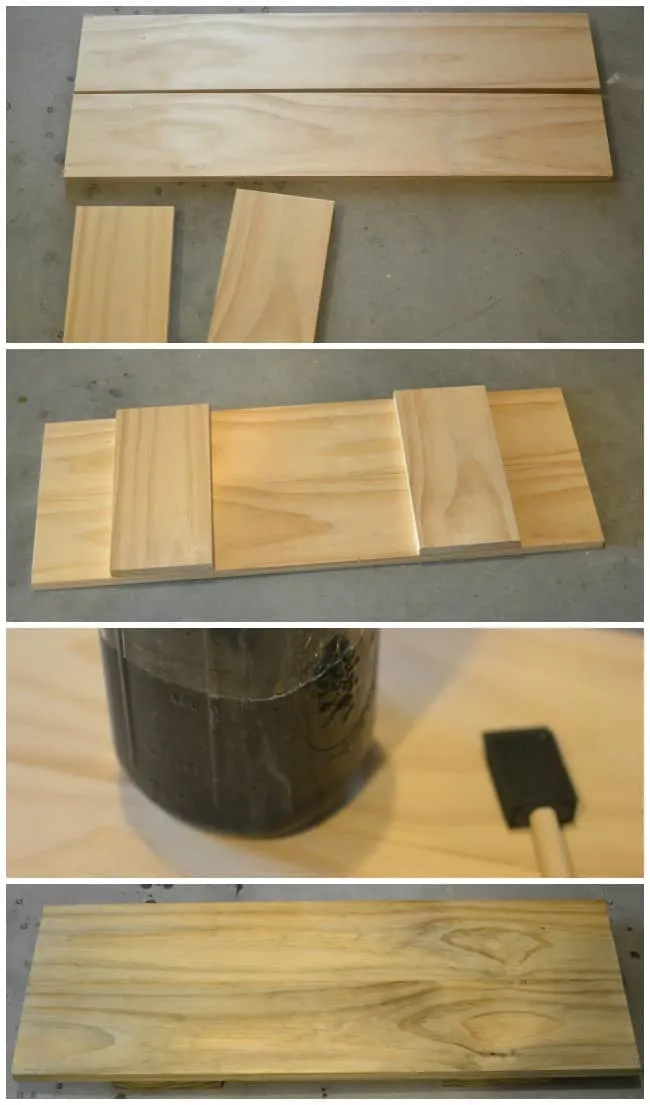 All done! I told you that was a super easy, quick and inexpensive. I believe it took me less than 30 minutes to finish the entire project from start to finish. Now all you need to do is get your bath water ready, pop in a homemade bath fizzie and enjoy. 🙂