Make this easy and basic DIY Shop Stool using only 3 - 2x4x8 boards.


The cost is less than $10 to make. It would also make a great side table or plant stand.


This post contains affiliate links.


Note: The cost of wood has increased since the first posting of this DIY stool. It is still an incredibly inexpensive project but it may cost more than $10.


It has been a minute since we have been able to get outside and start a new wood project.


We have a few new plans in the works but first I needed to fix a problem that I have been dealing with every time we build in the garage.


A place to sit! So today's build is a super simple DIY shop stool.


When I say super simple I totally mean super-duper simple.


This stool is built out of 3 - 2x4s and a handful of screws.


Total cost under $10. Wow!


I'm pretty sure I couldn't have even bought an average-priced one at the local dollar store for under $10.


What is even cooler about this build is that it could easily be used as a side table for your patio or house too.


It would even work equally great as a plant stand.


Today though, it is a DIY stool. Keep reading for all the tutorial details.


How do you make a simple DIY shop stool?


Shopping List:


3 -- 2x4x8 boards
2" flathead screws (or 2" flathead nails)
wood glue
sandpaper
finishing supplies (if you want to stain your stool)


Tools you will need to build this simple DIY shop stool.


Tape Measure
Pencil
Safety Glasses
Ear Protection
Drill / Drill Bits
Cut List:


4 - 22 ½" (legs)
4 - 10 ½" (front/back support boards)
4 - 13" (side support boards)
5 - 16" (seat boards)


Directions:


Step 1: Use a miter saw to cut the lumber for your stool.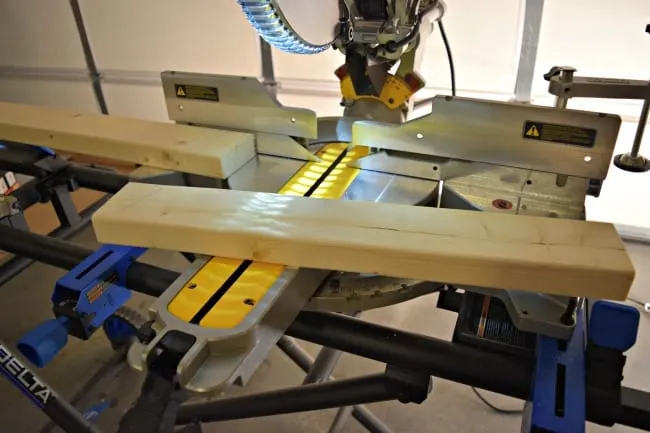 Step 2: Using two front/back supports and two leg boards make one front panel.


We used a Kreg Jig to attach these with 2" pocket hole screws and wood glue.


The first support should be flush with the top of the leg board and then the other should be attached with 8 ½ inches in between the two.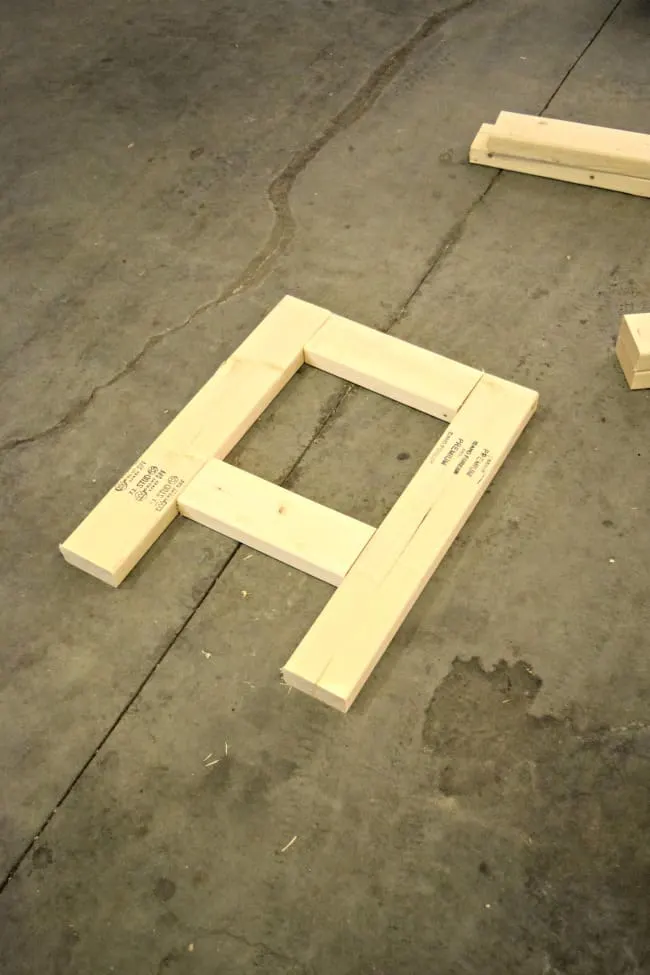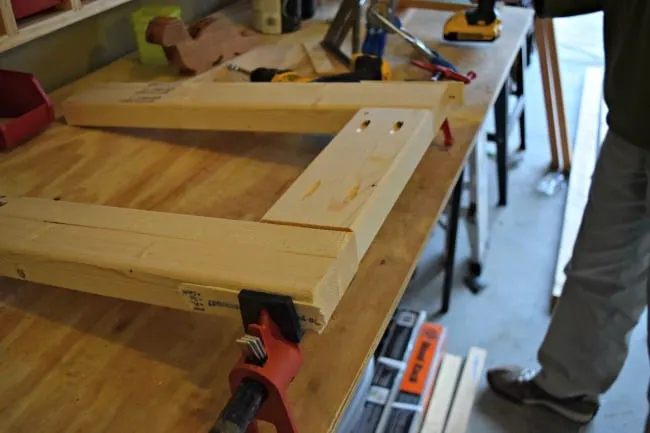 Step 3: Using the other two front/back supports and two leg boards make your other back panel. Attaching the support pieces at the same points.


Step 4: Sand all of your pieces before assembling the rest of the stool.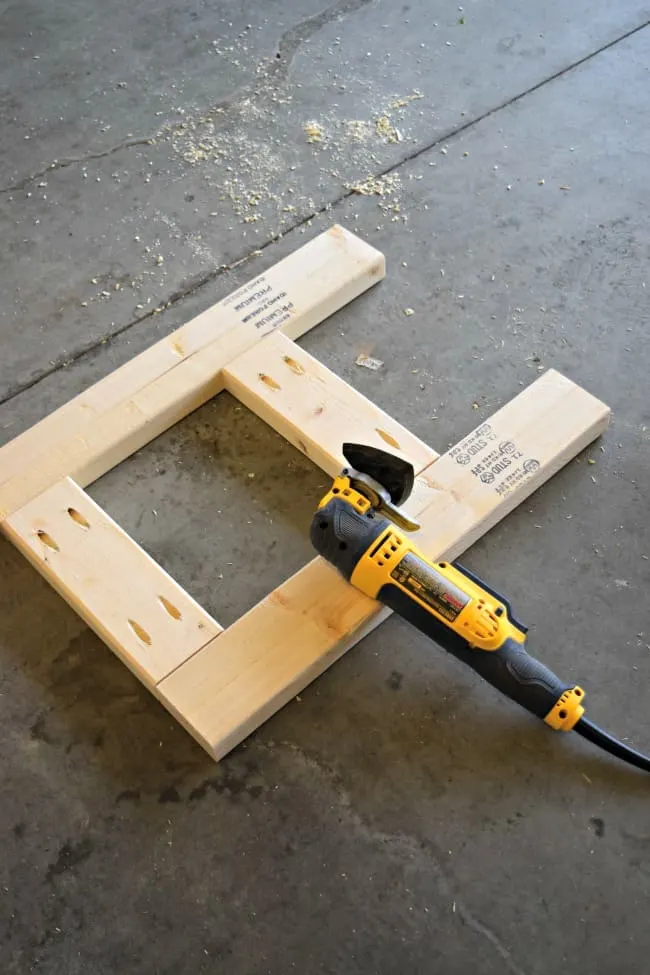 Step 5: Attach the front and back panels using the side support boards.


Two boards on each side. These will also be attached at the same points.


The top board is flush with the legs and the others with 8 ½ inches in between.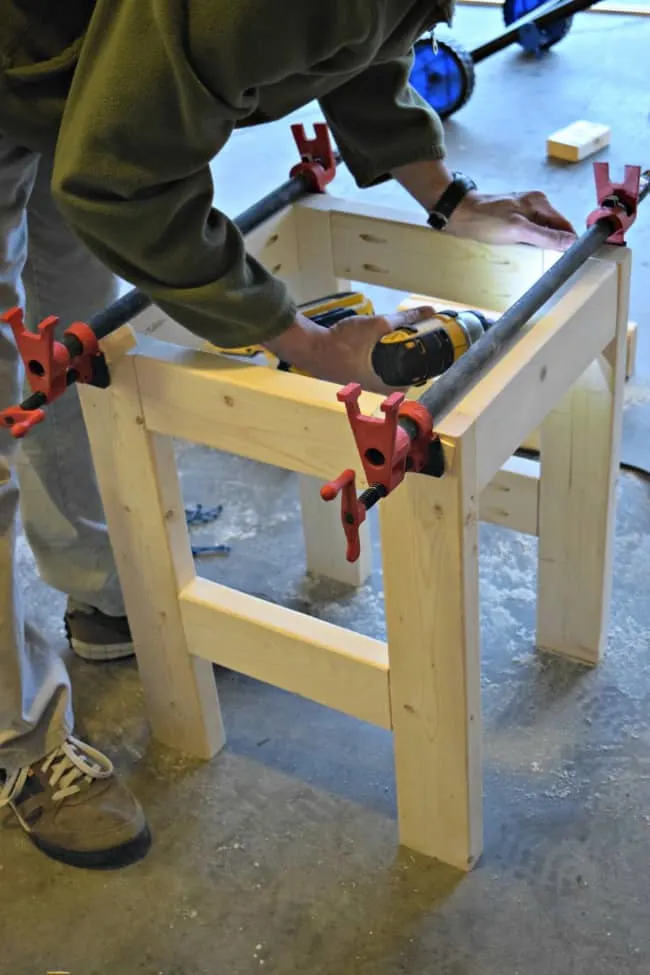 Step 6: Attach the 5 top seat boards using Flathead screws or just regular 2" nails.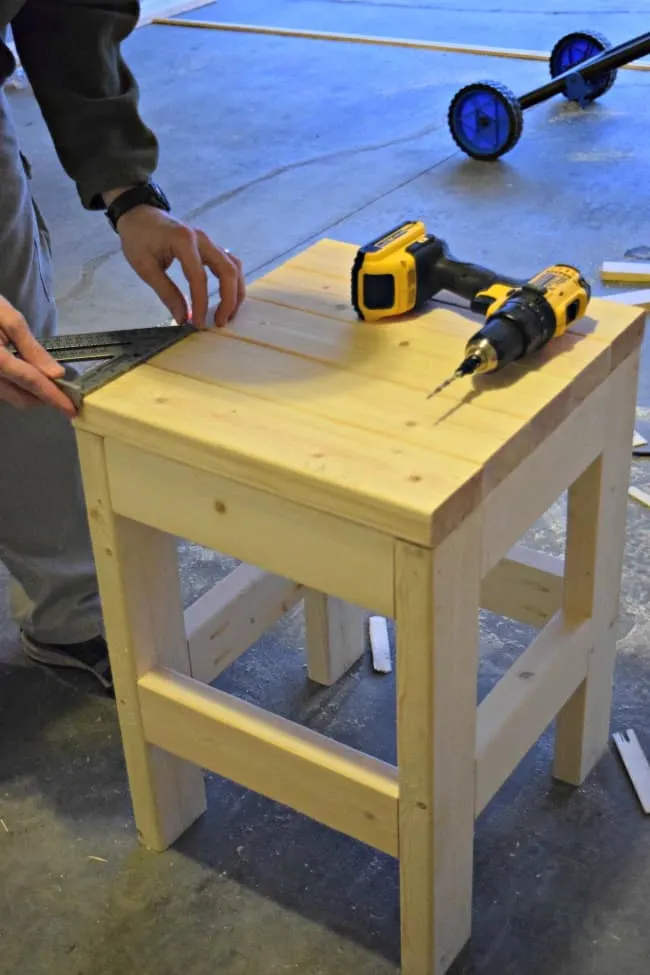 Step 7: Stain or Paint...


We just decided to let ours naturally darken like the rest of the projects in our garage, but if we were going to use it for the house, we would probably use this homemade wood stain. I love it!




Estimated Cost: Less than $10, though this depends on the current cost of wood.

Skill Level: Beginner


I hope you found this tutorial helpful and would love to hear if you built one and what you are using it for.


If you enjoyed this DIY Shop Stool project you might also like these other easy woodworking projects we have done.