This super simple and inexpensive wooden dowel pumpkin cost less than $5 dollars and only 30 minutes to make.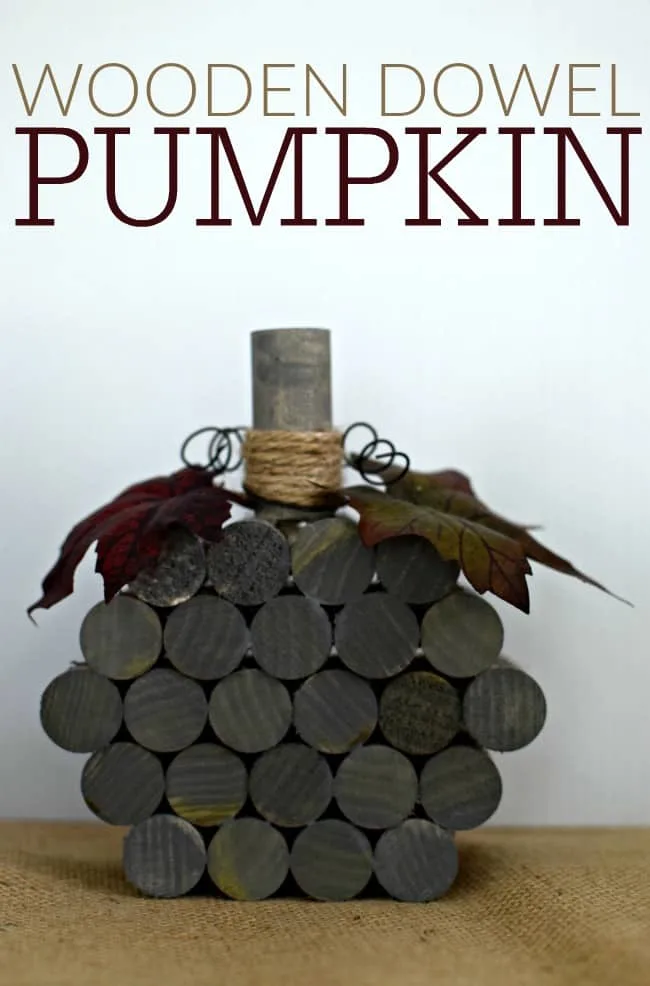 One of my favorite things about the holidays is creating fun new things to decorate my home.


My newest home decor craft ideas are these super cute wooden dowel pumpkins.


This craft was inspired by all of the wine cork crafts I have seen floating around the web. Instead of using wine corks, I decided a great alternative would be wooden dowels.


They are also inexpensive and easy to find which is another reason why I thought they were a great solution.


What you will need:

2 – 3/4″ wooden dowels (36″ long)
hot glue gun and glue sticks
fall leaves, jute, wire, stain, or paint (all optional depending on how you want to finish your pumpkin)


How to Make a Wooden Dowel Pumpkin!


First, you will want to cut your wooden dowels down to 2-inch pieces. You will need 25 total. I recommend using a handsaw or jigsaw. I do not recommend using a miter saw because the dowel and the cut pieces are both small and might try to fly out at you.


Once you have all of the pieces cut you can then use your hot glue gun and glue sticks to attach the pieces. You will create 5 stacks, 2 with 4 pieces, 2 with 5, and 1 with 6. I created all of my stacks first before gluing them all together.


Now that you have created the 5 stacks you can glue them all together. The order will be 4 pieces, 5 pieces, 6 pieces, 5 pieces, and then the last 4 pieces on top.


Attach the last piece on top to create the pumpkin stem.


You are ready to stain or paint the pumpkin. I chose to stain but if you like a traditional pumpkin you could paint it orange. Whatever fits your own home decor!


The last step is to add your embellishments. I added a couple of leaves, some jute twine, and wire that I wrapped around a sharpie to create the vine twirl.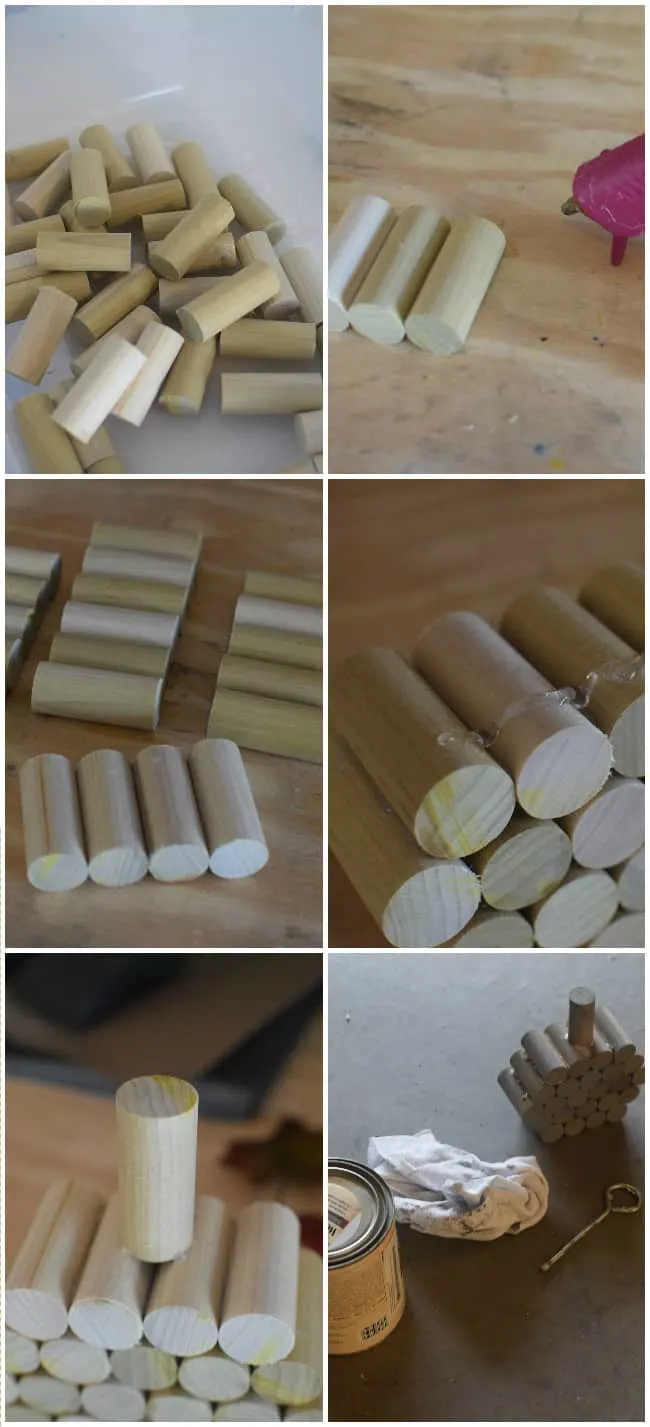 This simple wooden dowel craft cost under $5 and less than 30 minutes to create.


The perfect small and inexpensive weekend craft to add a little fall and Halloween fun to your home.





Even more fun pumpkin crafts you don't want to miss…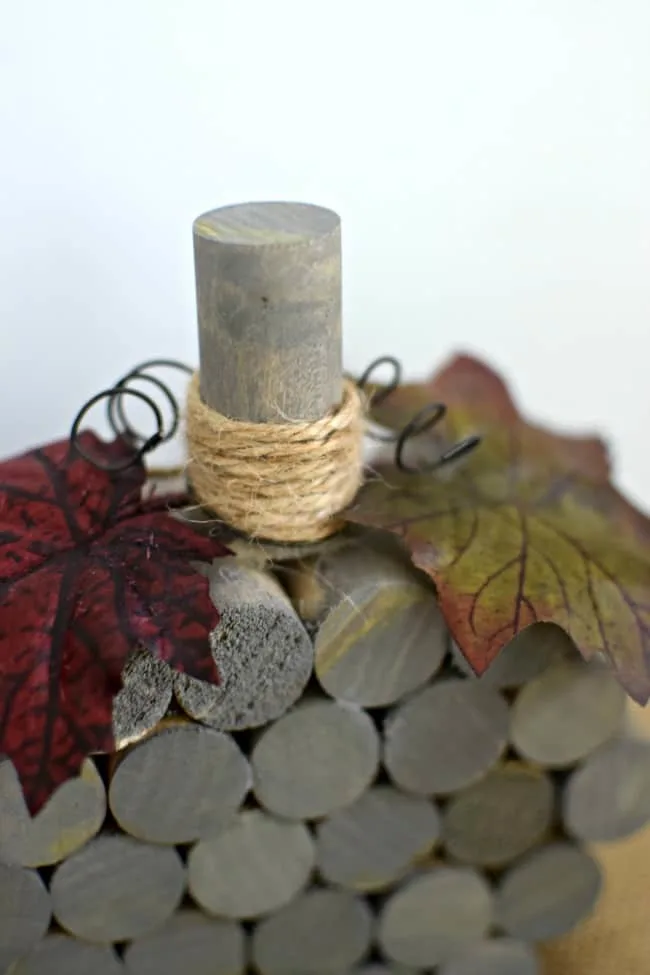 Want to print the instructions for this wooden dowel pumpkin?