This is a sponsored post written by me on behalf of DAP Products Inc.. All opinions are 100% mine.
It is official, summer is here!!! My daughter is out of school and we are ready to get our game on. Well, last summer we bought a cheap corn toss game that lasted us all of a couple of hard throws. Womp, Womp!! That means this year we had plans to build our own and I thought why not share with you how to build a cornhole board game too. It is super easy!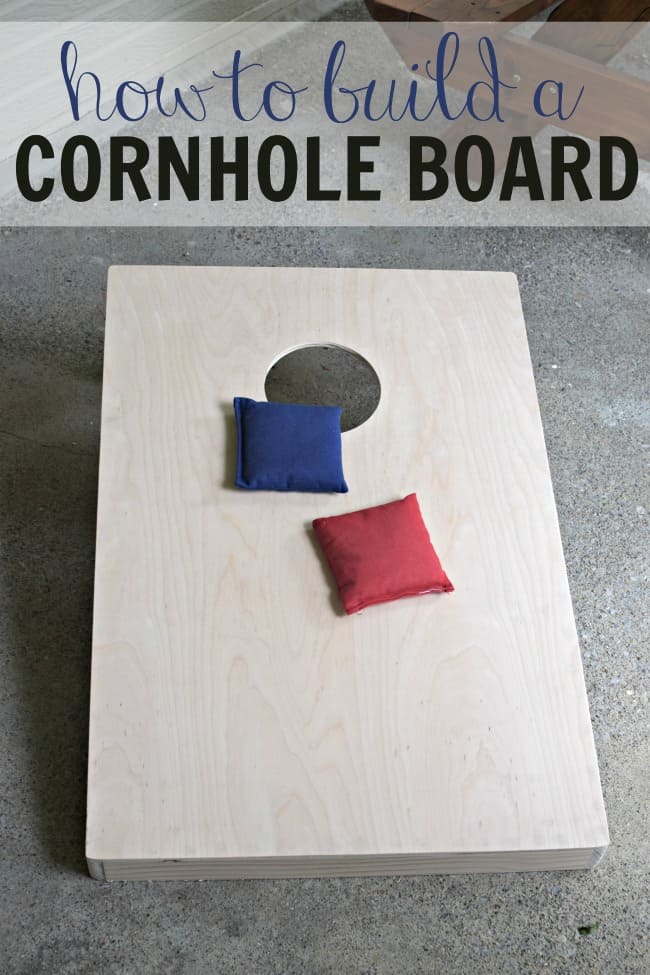 The best thing about this cornhole game set is that it is made of real wood and is strong. Built to last you for many summers to come. Sure you could buy a set but have you checked those prices? This one will cost you less than $50 for both boards.
How to build a cornhole board!!
Before I get started I will say cornhole has official regulations. I had no idea really because we just play for fun but this game gets serious for some. The cornhole regulations are that the board should be 48″ by 24″ with a 6″ hole centered 9 inches from the top edge. The top edge is to be 12″ from the ground and the bottom 4″ from the ground. We followed most of those rules with an exception of one, the length. We decided to make our board lighter weight and more portable by making it 3 foot instead of 4. We have no intentions of using it officially, clearly.
What you will need:
2′ x 3′ x 1/2″ plywood (2) (this size is for portable.. go 4′ for a regulation size board)
1 x 3 x 8 boards (4)
1/4 inch x 2 1/2 inch carriage bolts (4)
washers: (4) large (12) small
wingnuts (4)
1″ screws
DAP® RapidFuse™ Wood Adhesive
Optional (for portable board)
rope for handles
separable hinges
2 catches
Tools you will need:
Miter Saw
Circular Saw (or Table Saw)
Drill
Kreg Jig
Sander
6″ Hole Saw
Nail Gun and Brad Nails
Directions:
NOTE: These directions are for a 3-foot board. If you want to go regulation size you will want to cut your board at 4 foot and then adjust the measurements for your other boards as well.
Cut your plywood down to 2′ x 3′. We used a table saw to cut this out but you could also use a circular saw. If you don't have either your local home improvement store will also make these cuts for you.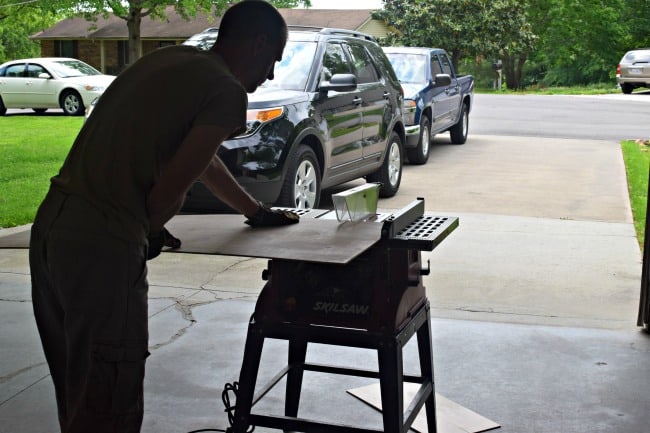 Cut your frame pieces. We used 1 x 3 x 8 boards to keep them lightweight. You could also use 2 x 4. This would likely cut down on cost if you aren't worried about the portability. The frame pieces are 36 x 24. You will need (4) 36″ pieces and (6) 24″ pieces (this includes the middle braces).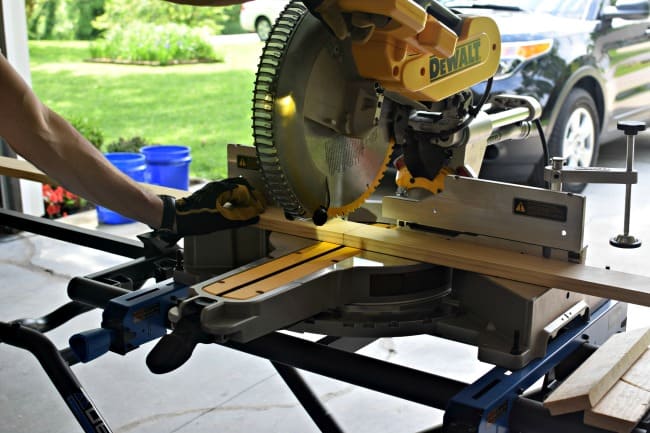 We attached our frame pieces using DAP® RapidFuse™ Wood Adhesive and pocket holes to hold the frames together. The middle braces are placed in the middle of the frame.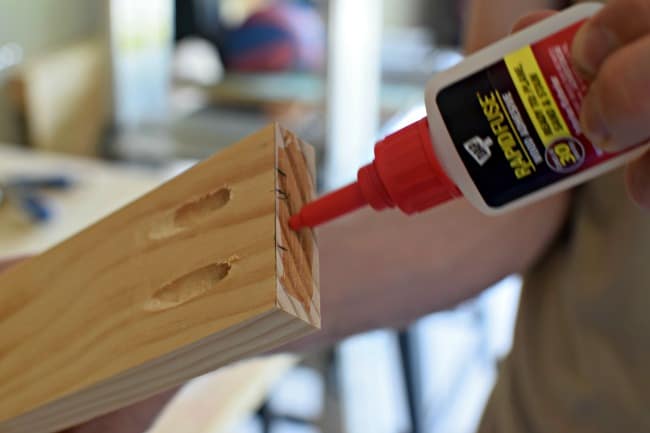 We also attached the plywood to the frame using DAP® RapidFuse™ Wood Adhesive and a few brad nails. We like using DAP® Products because they are a trusted brand for more than 150 years and I know my cornhole board will hold up for a long time. This DAP® RapidFuse™ Wood Adhesive (DAP Facebook) only needs 30 minutes to set and then you can sand, stain, plane all without damage. Which leaves your end result clean, tight and water resistant. It is also stronger than your average yellow glue with no swelling, shrinking or cracking. This glue is great for all wood types and can be found at your local home improvement stores.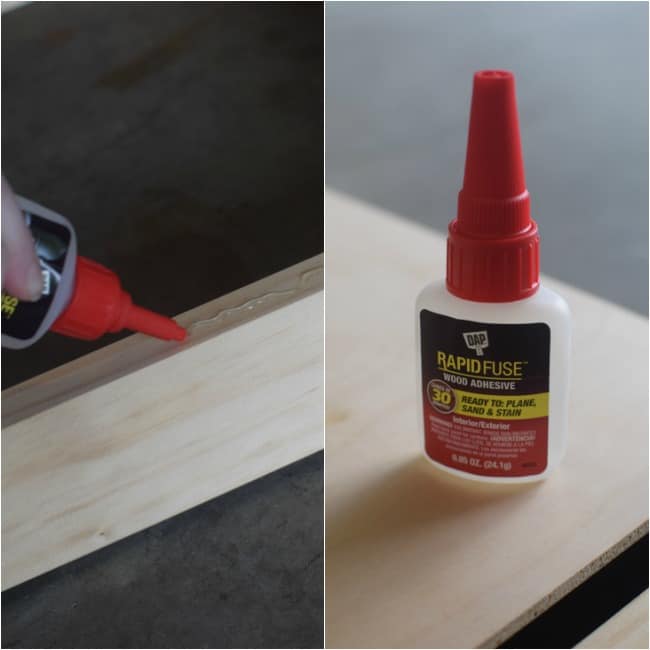 Next, we drilled our 6″ holes using a 6″ hole saw. I highly recommend this method over hand sawing. The center of the should be 9″ from the top of the board and centered from the sides.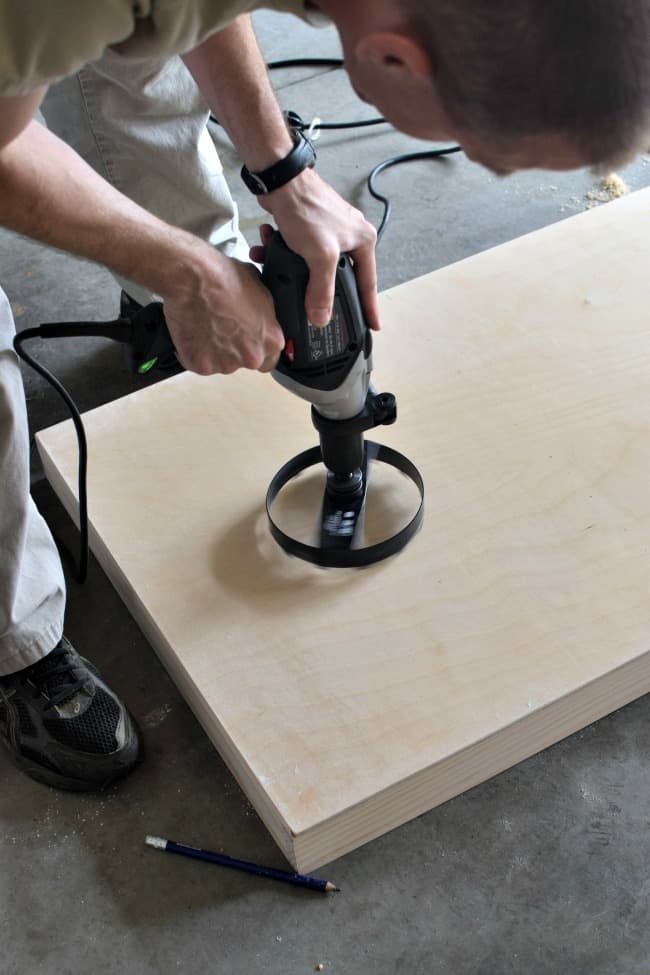 NOTE: The wood will try to splinter so be sure to drill from the top (the good side) of the frame down.
Now it's time for the legs. We cut the legs at 16 inches, rounded out the tops so they would be able to turn and drilled the holes for the carriage bolts (with enough room for the legs to swing back) and attached.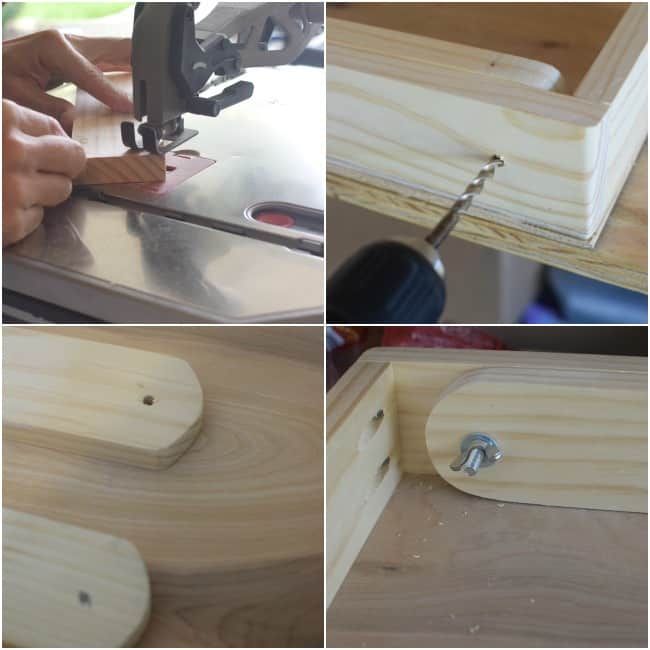 Then we set the board up so that the back measured 12″ off the ground (the regulation height) and swung the legs (fully extended) off the side of the table so we could mark the slant that it needed to be cut. We found this to be the easiest method but there are all sorts of different ways you could go about doing the legs.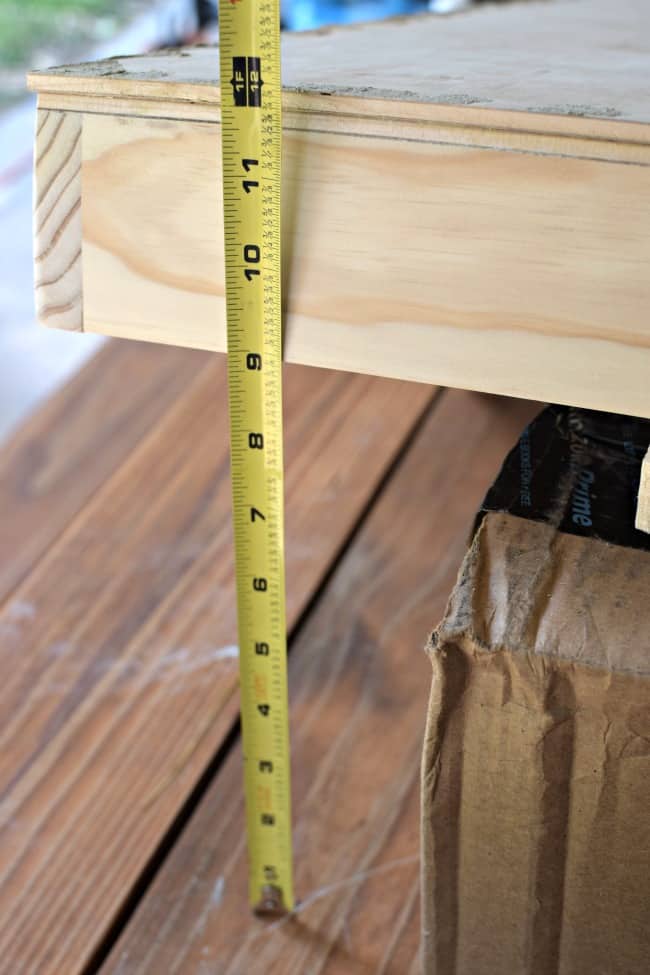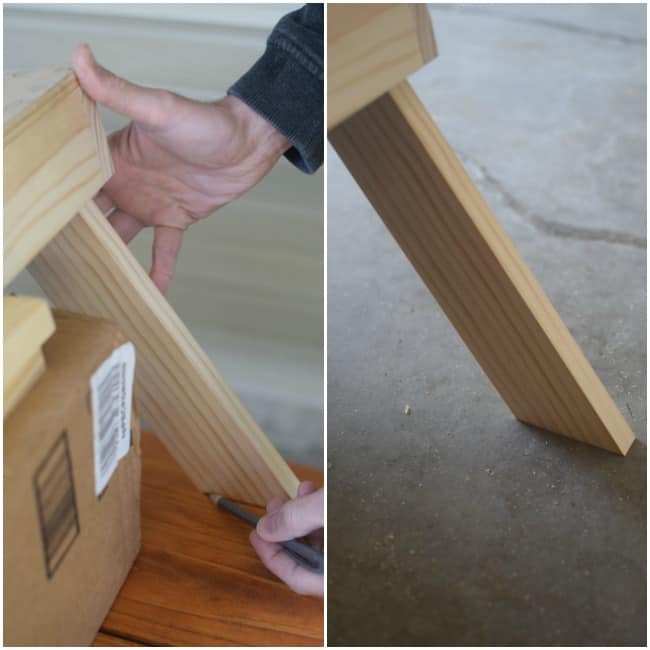 Once you cut your legs and attached them back to the board using the washers (1 large on the outside, 2 small between the frame and leg and 1 between the wingnut and leg) you are all done.
Well, sort of all done… You will want to give your boards a good sanding as per most wood projects.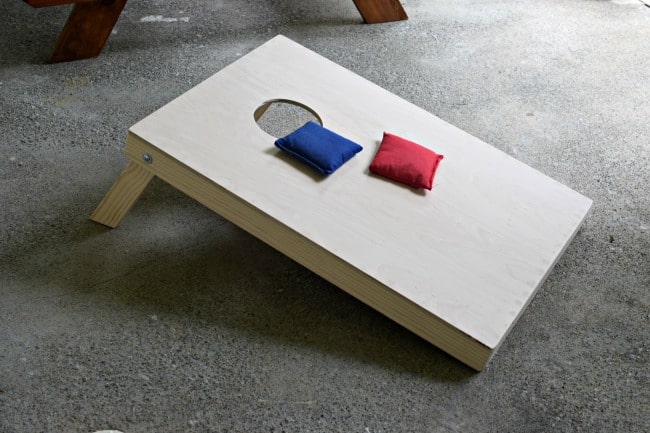 Now that you have your boards completed the hardest part is deciding what color cornhole bags you want to get and how you want to paint or stain your boards. I'm still debating the stain or paint option. Also, I mentioned that we made these boards be portable and that you would need rope, hinges, and catches for that option. We have yet to complete these steps so I will be sure to come back (in a few days) and add photos and a few extra details once we finish.
If you enjoy this How to Build a Cornhole board set you might also like these other posts.
DIY: How to build a PVC pool towel rack