If you have been around reading my blog long enough then you know if we can DIY it than we do. So naturally, when we wanted a sofa table we made it ourselves.
Today I wanted to share with you the one we made and some other DIY console table ideas that are just as awesome. So many great ones!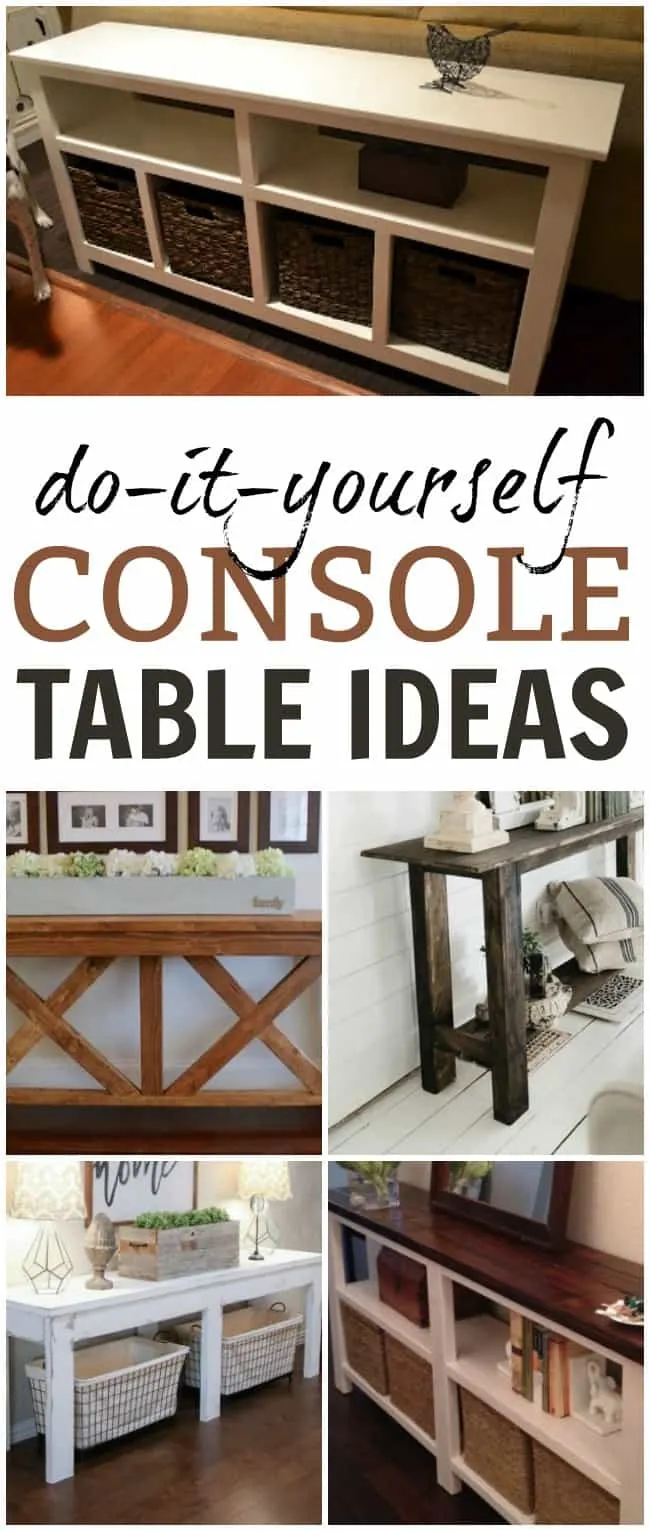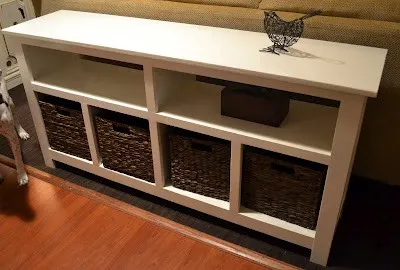 This is the DIY Sofa table we made. We followed these designs but made a few tweaks as you can see we decided to leave the top shelves as two open ones instead of four smaller ones. This allows us to decorate with old soda crates as you can see in the Instagram photo I shared below. We spent around $100 on materials for this build.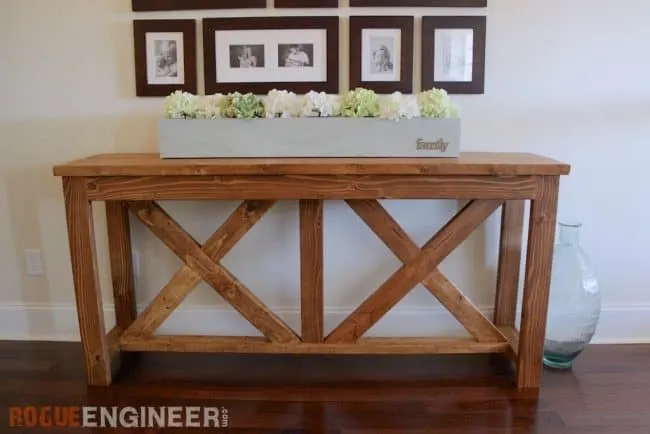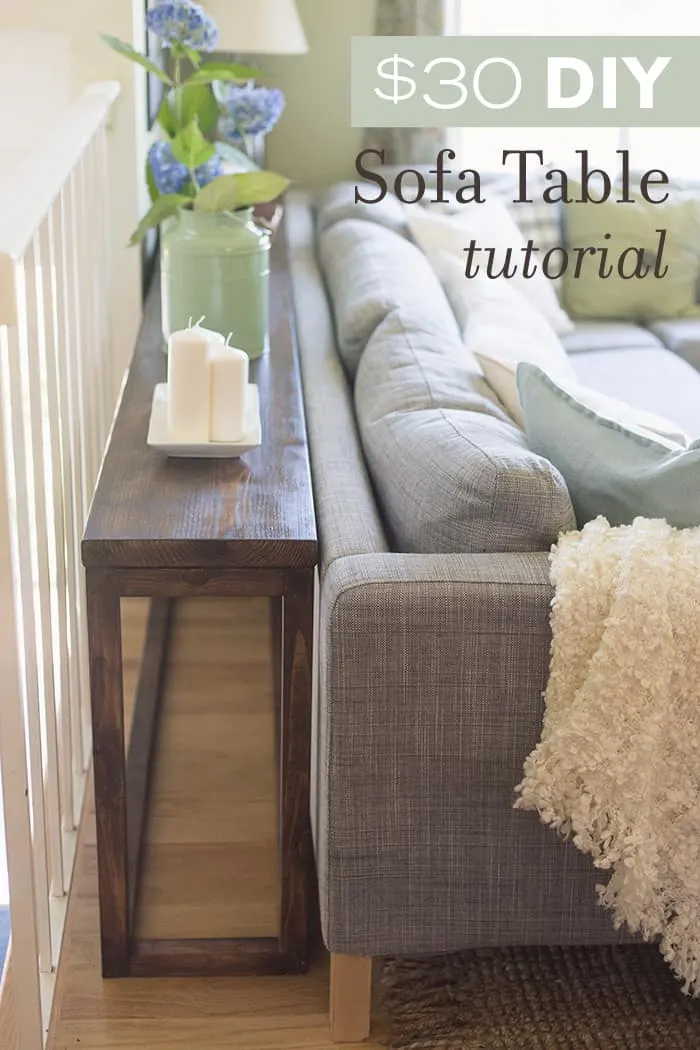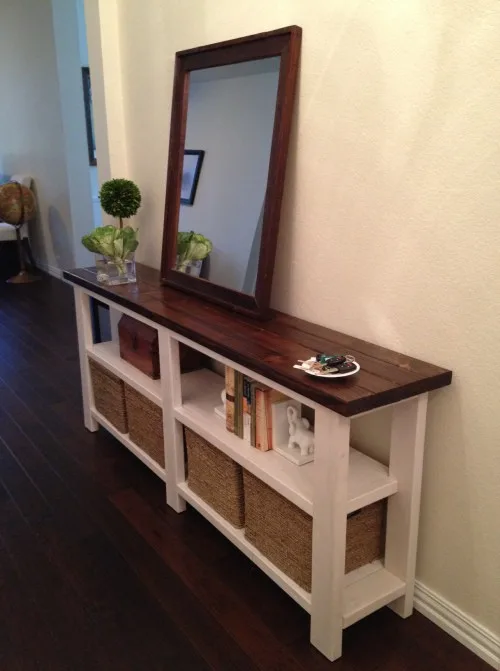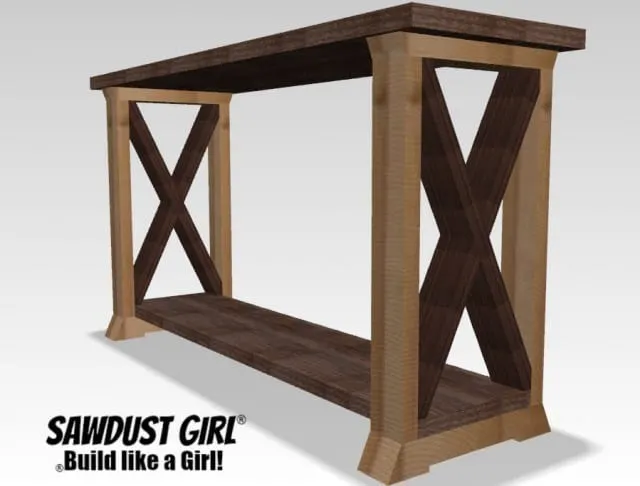 Did you love these DIY Console Table ideas? You also might like these ideas too...
---
DIY Farmhouse Table