"This post is brought to you by Consumer Crafts and Blueprint Social. The opinions are my own."
Today I am joining up with Consumer Crafts to share with you a super cute diy JOY Burlap Sign. These would make for really cute teacher gifts or gifts for anyone in your family, including yourself. Continue reading for the easy step by step tutorial.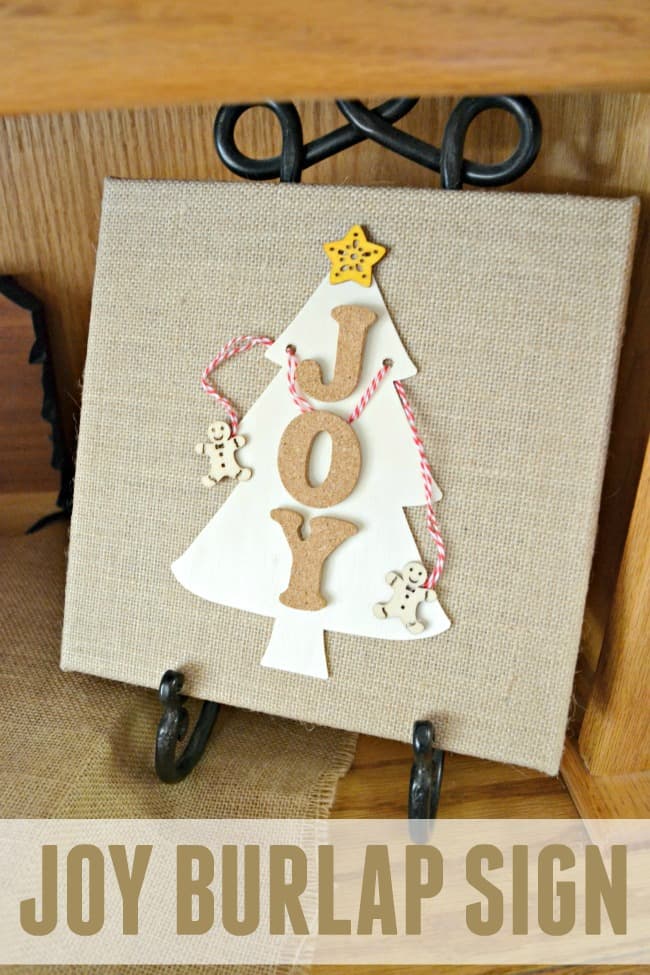 What you will need!
Stretched Burlap Canvas
Wood Christmas Tree Banner
Baker's Twine
Cork Letters
Mini Laser Cut Wood Shapes
Glue Dots
Hercules Double Sided Tape
Spectrum Aqua Markers
Directions:
Using the aqua markers color your star, tree, and gingerbread men. I colored my star yellow but decided the more simple natural look went with my decor better and left the tree and gingerbread men in their original wood color.
Now string some red (or any color you like) baker's twine (doubled up) through 1 Christmas tree banner piece. You will have plenty of pieces left to still create a banner so no worries or you can use the extras to make more wood signs. 🙂
Once you have the twine strung you can attach the tree to the burlap canvas with some hercules double sided tape (or regular glue too).
Now you can attach your star and gingerbread men using glue dots to the tree.
Lastly attach your J-O-Y cork letters also using glue dots down the center of your tree.
Tada! All done and ready to gift.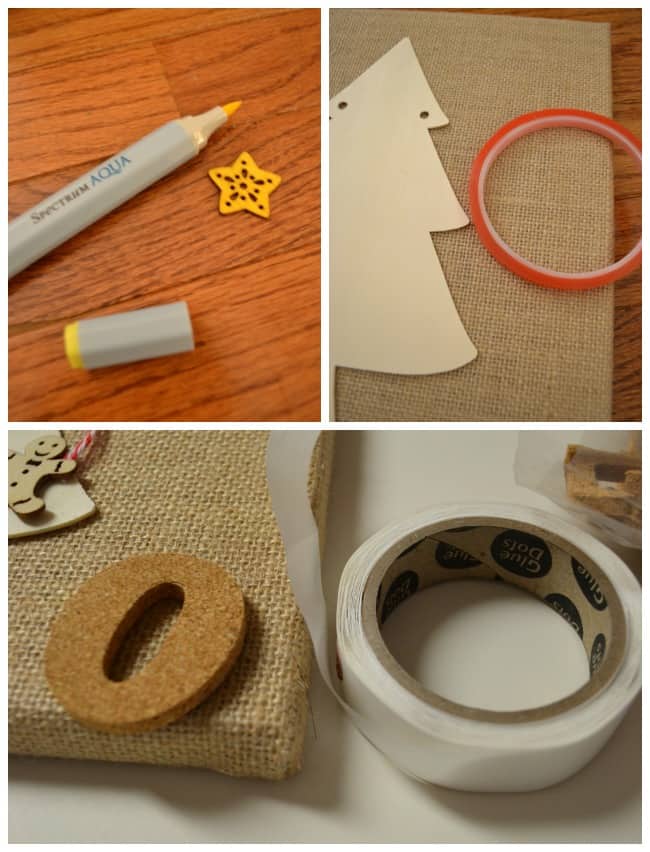 ConsumerCrafts is the best resource for online craft supplies with the lowest everyday prices, over 1,400 craft tutorials, and inspiring projects on their blog, Crafts Unleashed. Check out the holiday look book featuring new products and fun projects, including a coupon code for readers!