This salt dough ornament recipe is so easy to make. Which allows you to create these homemade salt dough Santa ornaments that are perfect for gift giving.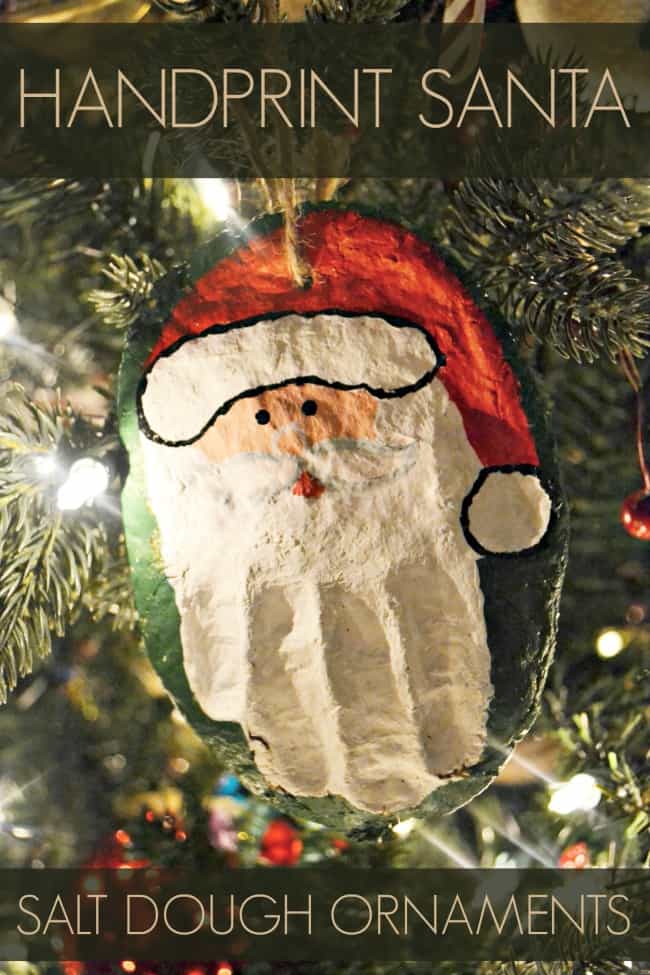 We love to create different salt dough ornaments to paint and hang on the tree.
They make great gifts, especially for grandparents who love things their grandkids make for them. A fun way to make lasting memories is by using our easy salt dough recipe to make an adorable Santa salt dough ornament to treasure forever!
I especially love this handprint version that I can look at each year to remember just how small they once were.
Ingredients you will need:
1 Cup Salt
4 Cups Flour
1 1/2 Cups Water (warm)
Rolling pin (optional)
Instructions:
Combine your salt and water in a bowl. Add your flour. If 4 cups don't seem to be enough you can add more if needed.
Knead until dough forms.
Use a rolling pin (or a glass/soup can work just as well) to roll out your dough until it's approximately ¼″ thick.
Make your hand impression just as you would a normal hand print keeping your fingers closed.
Cut around the print. You can cut around the shape of the "beard" or you can do as I did and just cut a circle around the handprint. I found that easier.
Poke hole in the top with a straw. Don't forget to do this part otherwise you won't be able to hang your ornament.
Bake at 250 for 2 hours.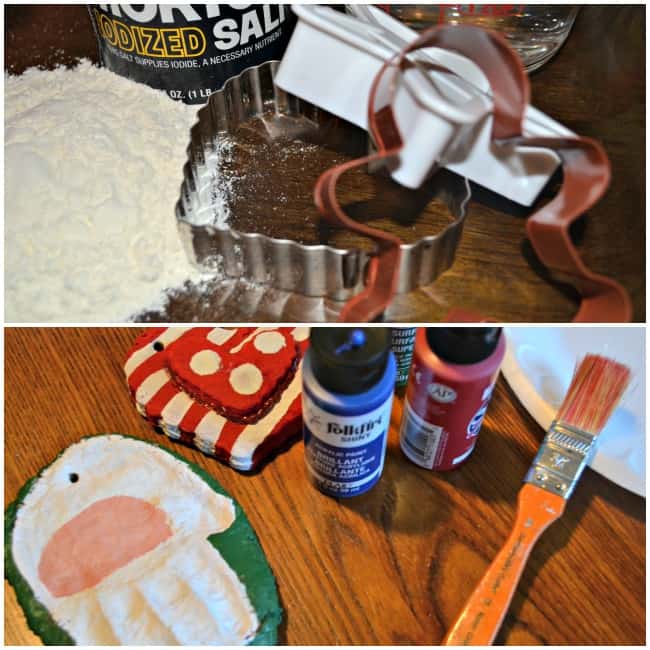 You can create all sorts of salt dough ornament shapes by using various cookie cutters. You can also add extra layers (see the heart ornament above) by using water to stick the layers together. This would be cute if you wanted to make Santa's mustache 3D.
Have you ever made Salt Dough Ornaments before?
If you enjoyed this Santa Salt Dough Ornament you might also enjoy…
---