Enjoy these Dr. Seuss Quotes for Kids to celebrate the wonderful and wacky words of the great Dr. Seuss that will inspire your kids to get creative and move mountains.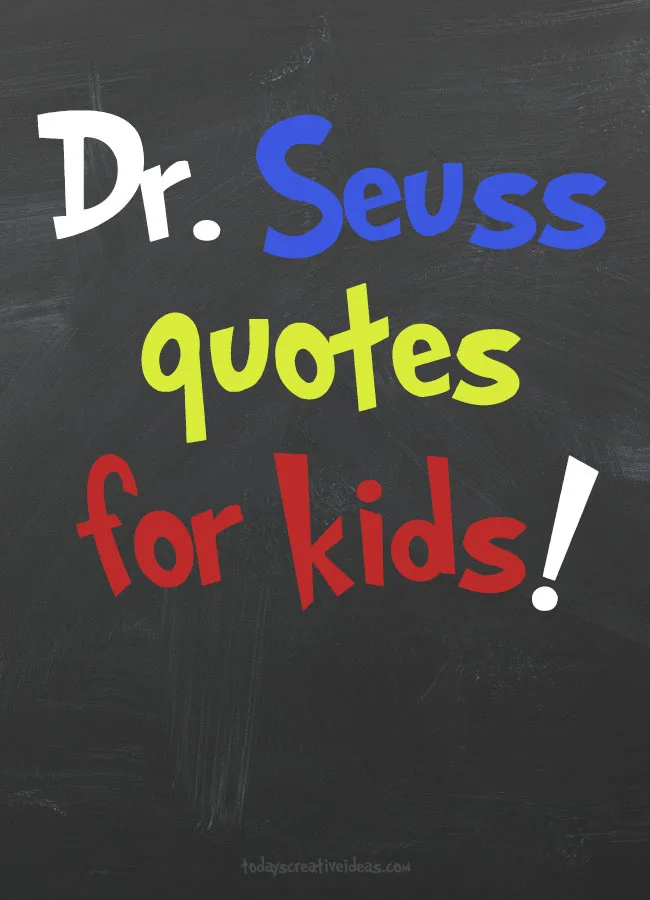 Dr. Seuss is an often-quoted author of over 40 published books, many of which have been made into films


His books are children's classics and occupy a special place in our family's library.


This is a collection of Dr. Seuss quotes for kids that are full of wit, wisdom, and of course lots of fun.


Dr. Seuss didn't just write for children, he wrote for everyone.


So even if you aren't a child these words can certainly speak to you as well.


He will inspire the inner kid in all of us!




Dr. Seuss Quotes for Kids


"You'll never be bored when you try something new. There's really no limit to what you can do!"
"You're off to great places, today is your day. Your mountain is waiting, so... get on your way!"
"Unless something like you cares a whole awful lot, nothing is going to get better. It's not."
"A person's a person no matter how small."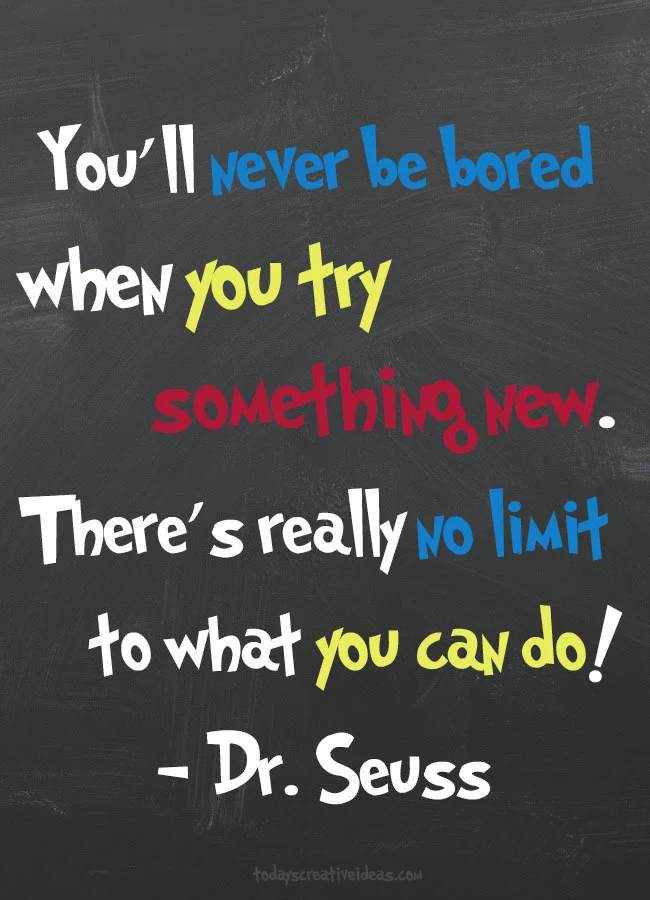 "If things start happening, don't worry, don't stew, just go right along and you'll start happening too."
"Why fit in when you were born to standout!"
"The more that you read the more things you will know, the more that you learn the more places you'll go!"
"You do not like them. So you say. Try them! Try them! And you may."
"You have brains in your head. You have feet in your shoes. You can steer yourself any direction you choose. You're on your own. And you know what you know. And you are the one who'll decide where to go…"
"Kid, you'll move mountains."
"Think left and think right and think low and think high. Oh, the things you can think up if only you try!"
"You have brains in your head. You have feet in your shoes. You can steer yourself any direction you choose."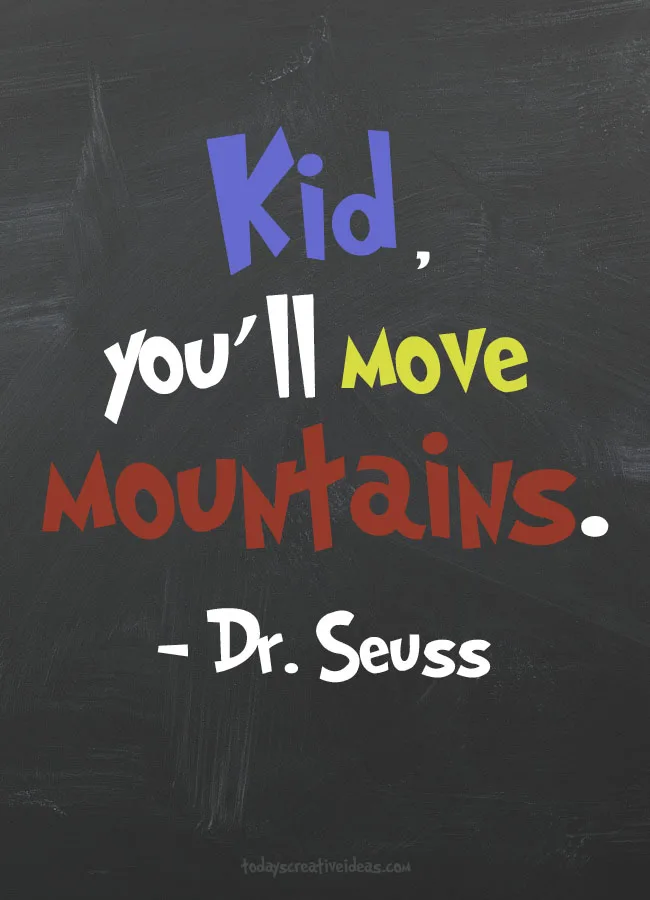 "When he worked, he really worked. But when he played, he really played."
"And will you succeed? Yes indeed, yes indeed! Ninety-eight and three-quarters percent guaranteed!"
"To the world you may be one person; but to one person you may be the world."
"Think and wonder. Wonder and think."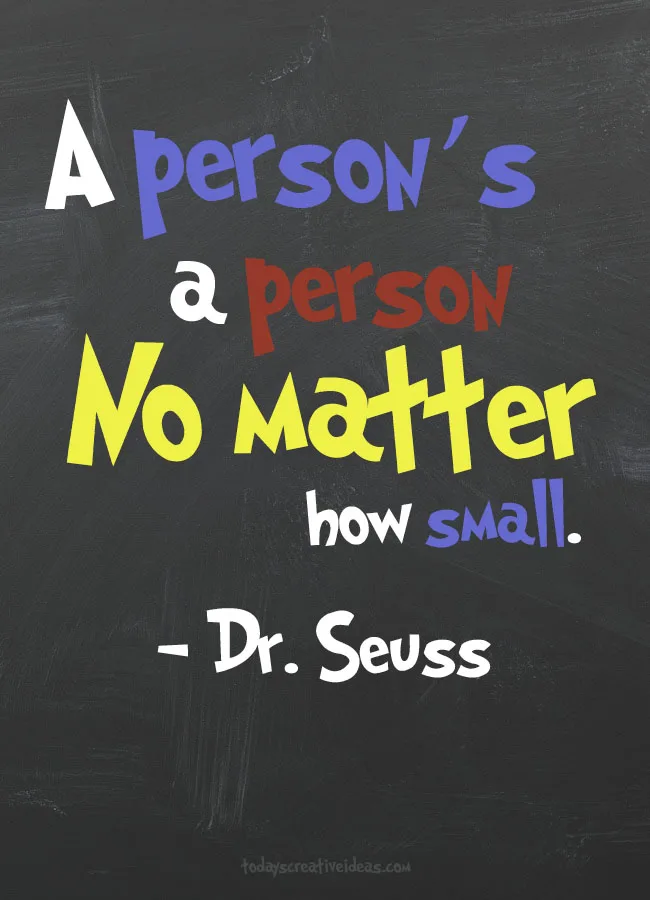 "From there to here, from here to there, funny things are everywhere!"
"Today you are you! That is truer than true! There is no one alive who is you-er than you!"


If you are looking for inspiring reads for your kids then I highly recommend checking out some of the books that go along with these quotes.




If you enjoyed these Dr. Seuss quotes for kids then you might want to check out these other Dr. Seuss crafts and activities as well.