Today we are going to share with you another Dr. Seuss craft. This one being a Cat in the Hat paper plate craft.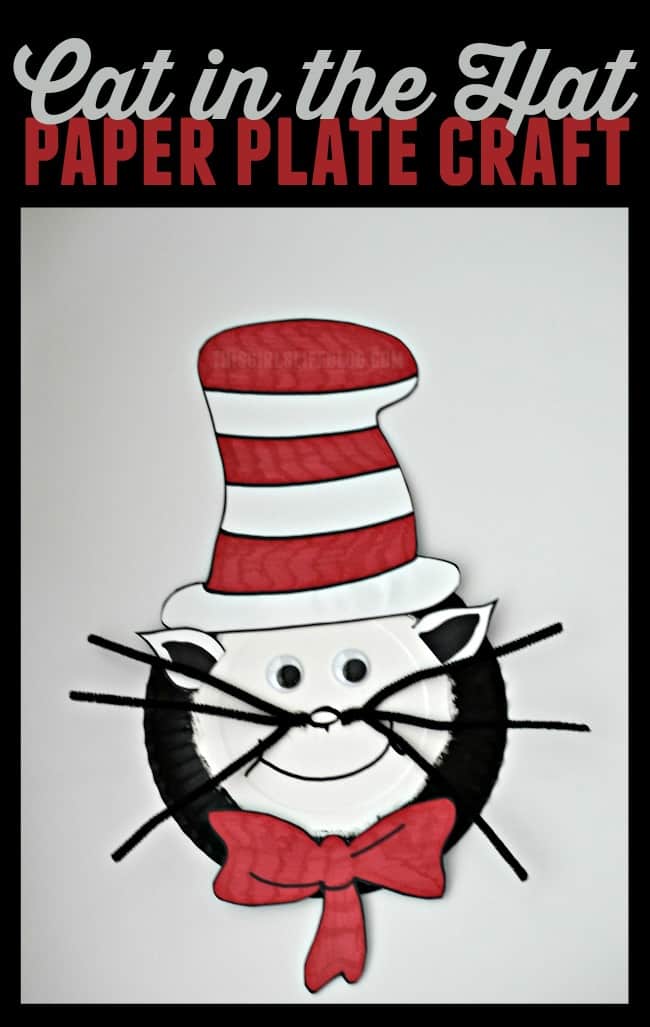 SUPPLIES:
Paper Plate
Black Paint
Sharpie
Red Marker / Sharpie / Paint (one or the other not all 3)
2 Pieces of Stock Paper
Wiggly Eyes
3 Black Pipe Cleaners
Craft Glue
Hot Glue / Hot Glue Gun
DIRECTIONS:
1. Flip a paper plate over and paint the edging of the paper plate with black craft paint. We sponged the edges around the white so that it would look like fur, you know since he is a cat and all.
2. Use a sharpie and draw a hat onto a piece of stock paper. Then draw the stripes and fill the red in with a marker, sharpie or paint. Whatever you have on hand will be fine. We used a red sharpie.
3. Use craft glue and attach the hat and wiggly eyes (these are optional too, you can draw them on). As well go ahead and draw on his nose and mouth.
4. At this point, we attached the whiskers. We used hot glue to do this because I find that pipe cleaners don't hold well with craft glue.
5. Now you can use the leftover stock paper and make some ears and attach them with craft glue.
6. The last step is optional. You can use more stock paper and draw a tie or just leave it off altogether. We always like to add that extra touch so we chose to give him a tie.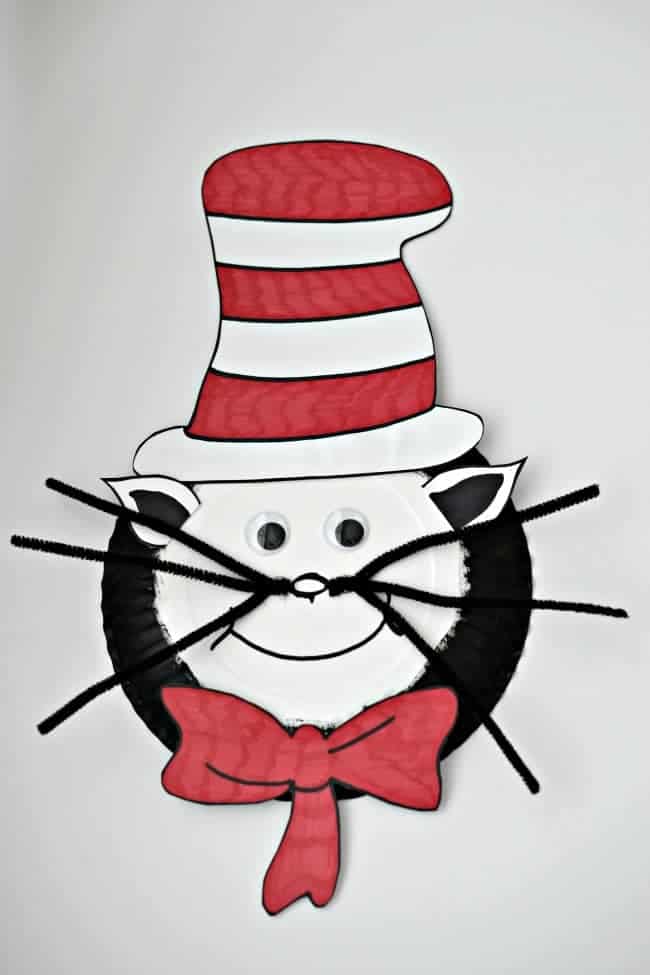 I love comments! Let me know who is your favorite Dr. Seuss character.
You might also like!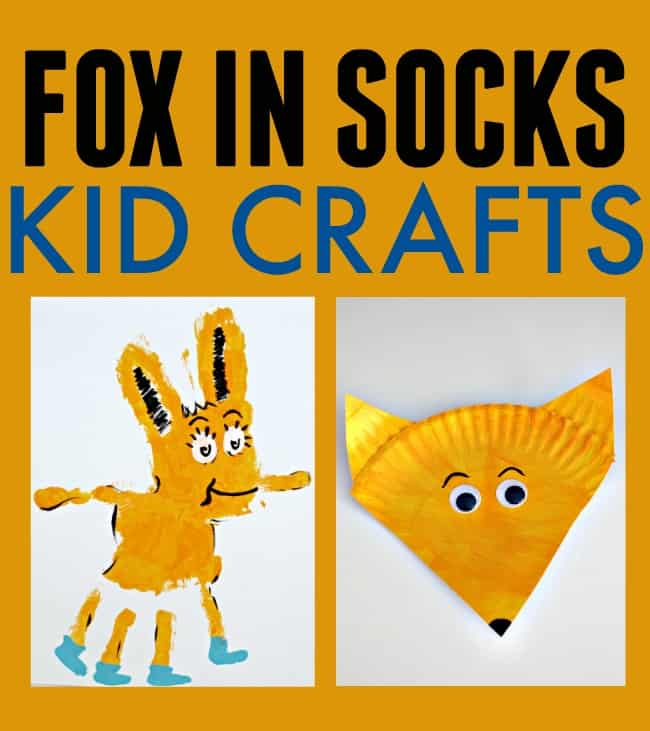 Horton Hears a Who and Thing 1 Hand Print Crafts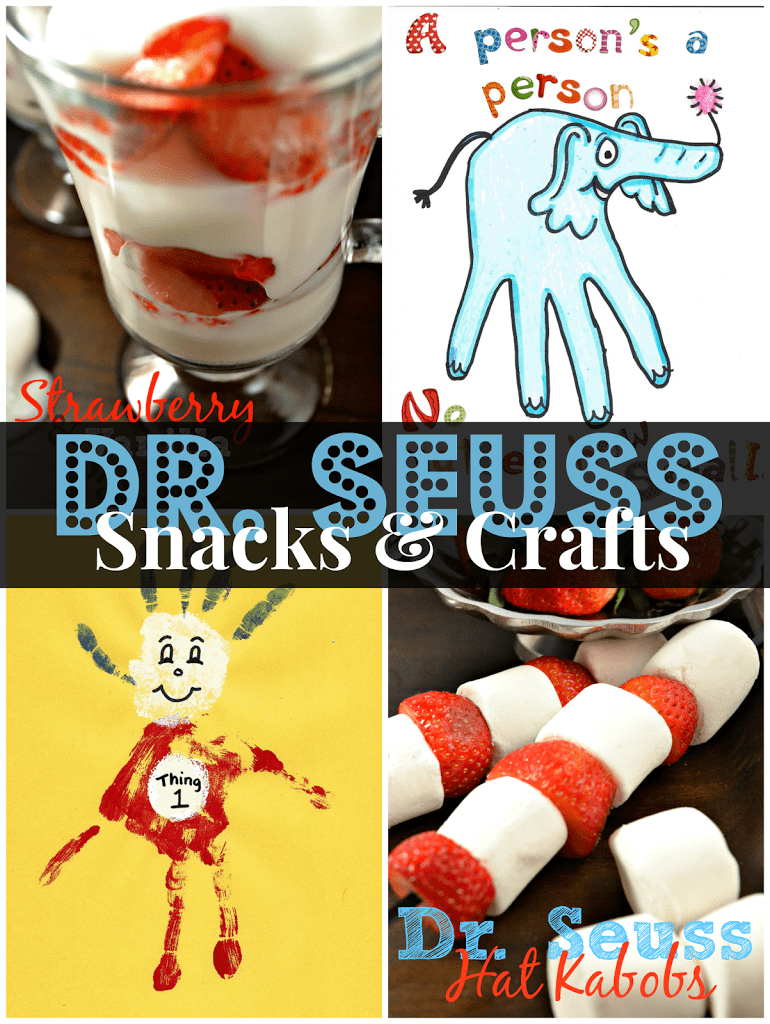 Want even more Dr. Seuss crafts and treats?