These green eggs and ham pretzels are a fun little twist on a Dr. Seuss snack. A great sweet and salty treat for Read Across America Day.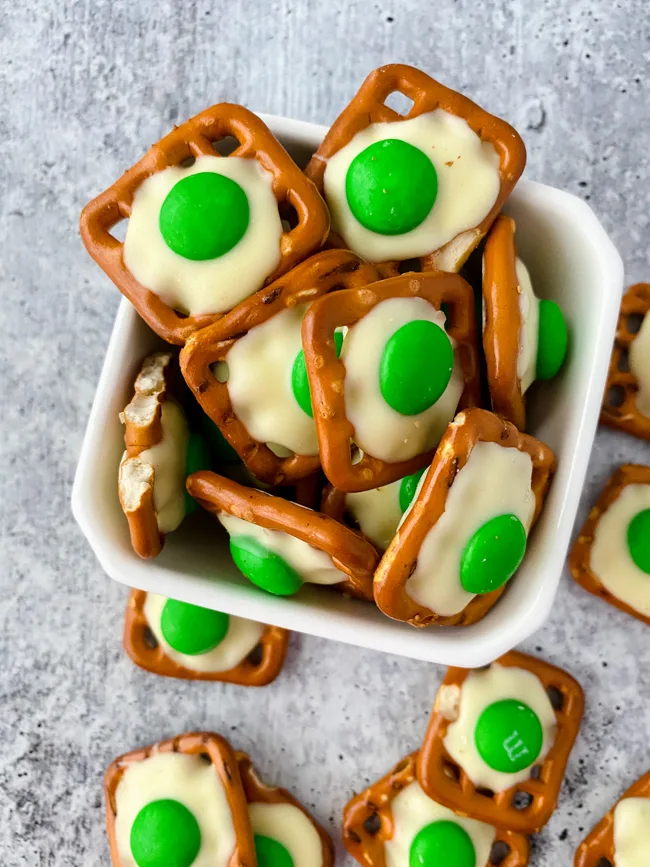 Your kids will love to eat them here or there, they will love to eat Green Eggs and Ham Pretzels everywhere!


As you know, March 2nd is almost here and that means we are getting ready to celebrate Dr. Seuss's birthday and Read Across America.


Since these cute little treats are green they also work great for St. Patrick's Day. Plus they are so easy to make, even more, delicious to eat, which makes them perfect for any themed party idea too.


Equipment you will need:


Small microwave-safe bowl
Spoon
Parchment Paper
Baking Sheet (optional)
Piping Bag or small Ziplock bag


Ingredients for Green Eggs and Ham Pretzel Bites


White Chocolate, almond bark, or white candy melts
Snaps Pretzels (shaped like a grid)
Green M&M Candies




How to make green eggs and ham pretzels


Spread pretzels out on a parchment-lined baking sheet.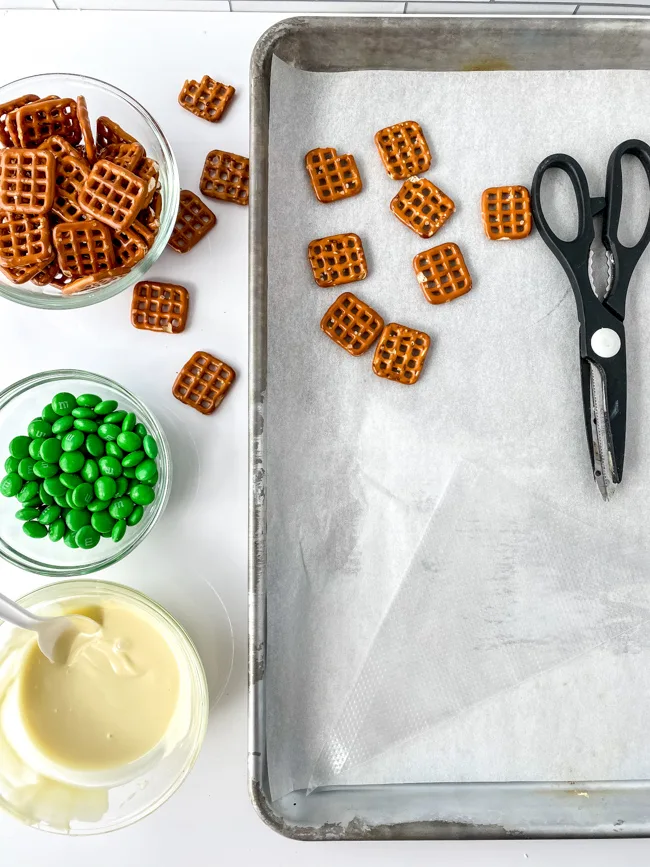 In a small bowl melt the white chocolate.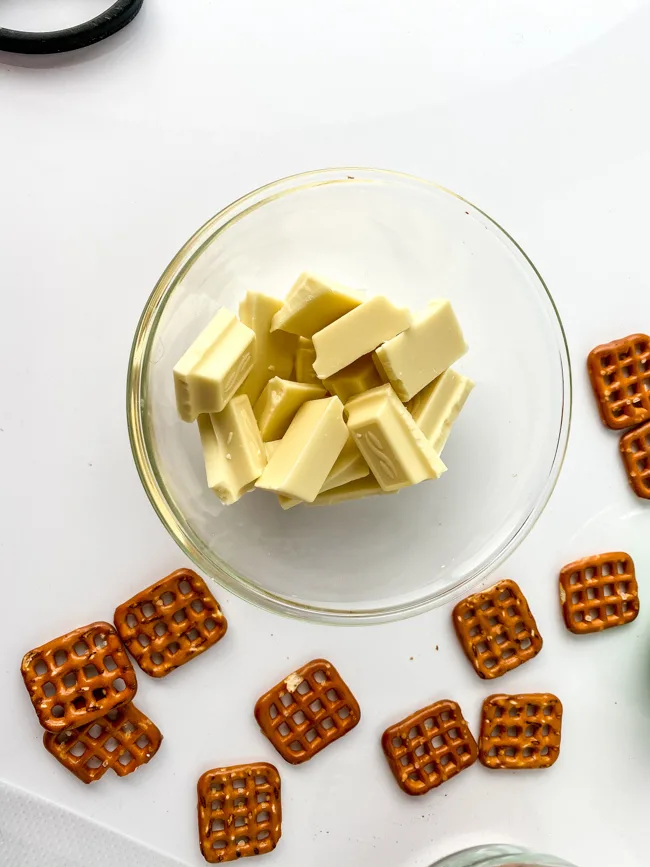 Melt on high for 30 seconds, stir and melt on high again for another 30 seconds.

Stir for 30-45 seconds, allowing for residual heat to help melt the extra chocolate. If the chocolate is not smooth, return to the microwave for an additional 15 seconds.

Add the chocolate to a piping or Ziplock bag and cut off the tip. Squeeze out a test amount to make sure you don't have too much nor too little chocolate coming out.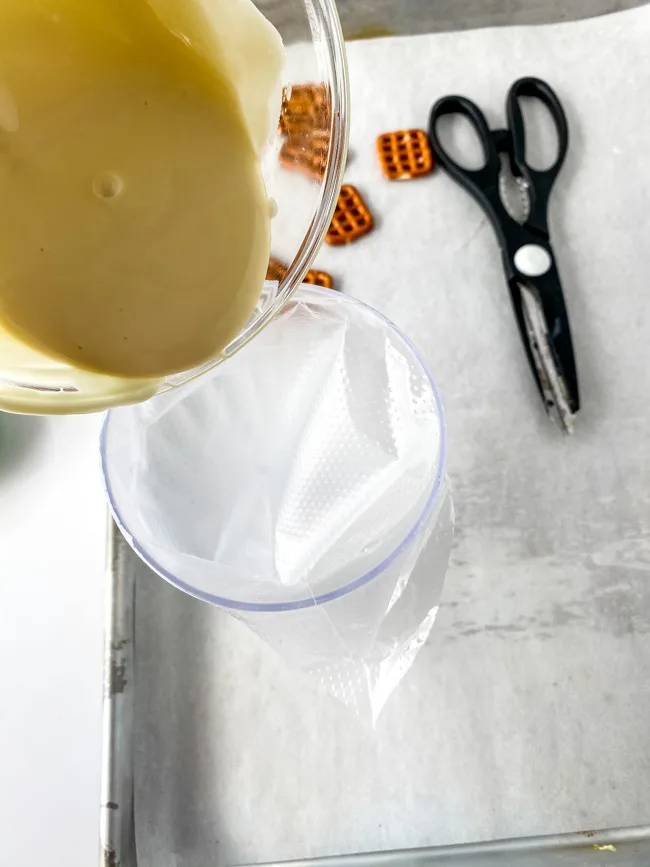 Squeeze a dollop of chocolate into the center of the pretzel and place a green chocolate m&m candy in the center.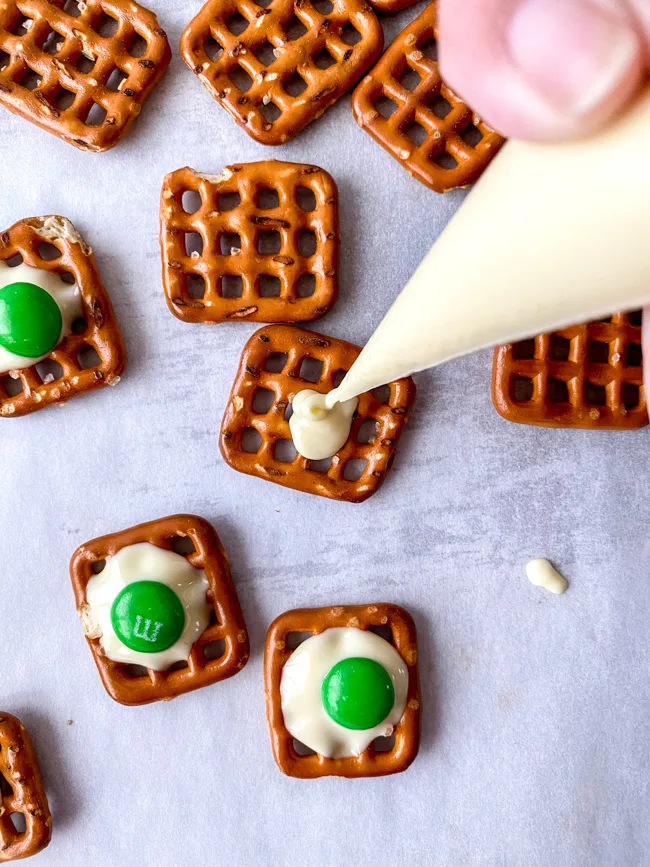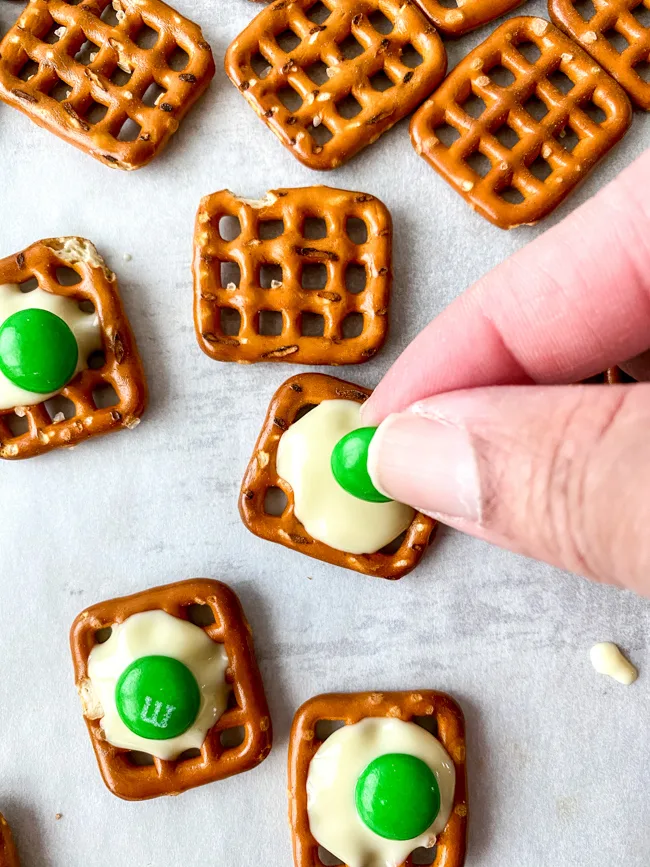 Repeat this process until all of your pretzels are done. Set in the fridge to set for about 30 minutes.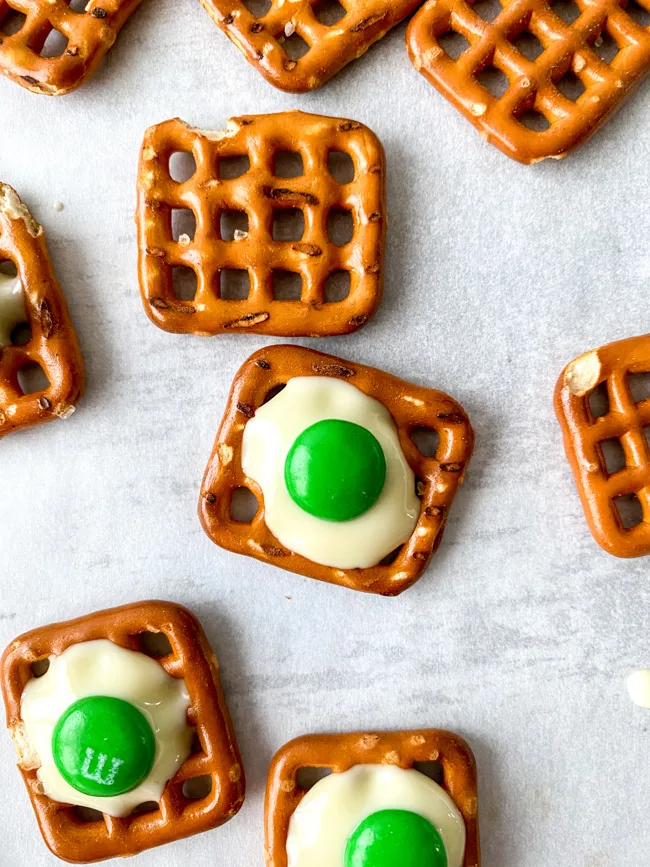 Of course, if you are reading this post and it isn't near Dr. Seuss's birthday this treat still makes a yummy snack.

Grab a copy of the Green Eggs and Ham book and do a treat to go along with it.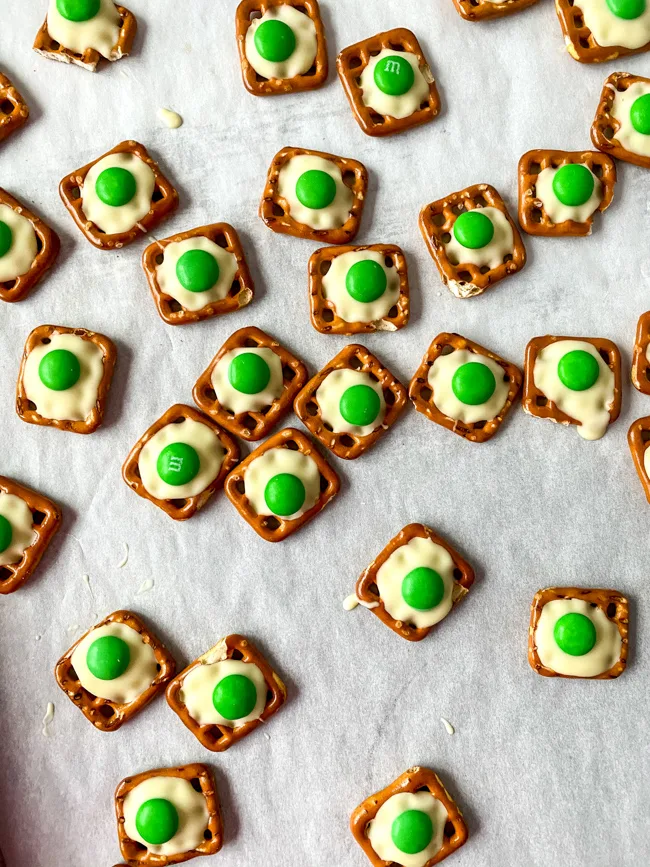 You can also do this with all green for St. Patrick's Day, red and green for Christmas, or white for Valentine's Day, etc.


Have fun baking and include your kids in this easy to make green eggs and ham pretzels recipe.




Even more Dr. Seuss snacks and ideas you don't want to miss!


Want to print or save this Dr. Seuss snack idea?