Are you still just dunking your Easter eggs in dye? Although that is still fun there are so many unique ways you can decorate your Easter eggs. Here are 10 really great ways to decorate outside of the dyed eggs box. Plus a fun one my daughter and I put together with just a few simple items.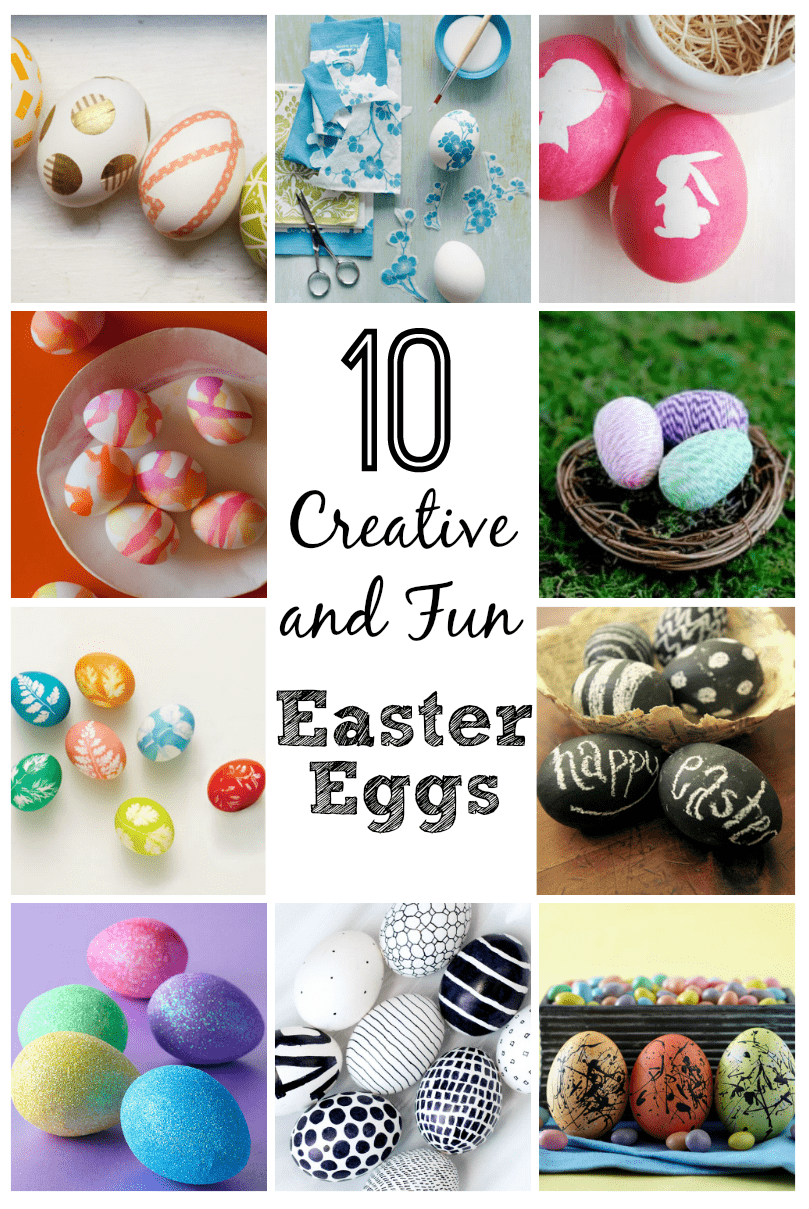 Sharpie Eggs | Obviously Sweet
Washi Tape Eggs | Lovely Indeed
Decoupaged Eggs | Dizzy Maiden
Chalkboard Eggs | Oleander & Palm
Baker's Twine Eggs | Crafts Unleashed
Watercolor Eggs | Spoon Fork Bacon
Glittered Eggs | Better Homes & Gardens
Splattered Paint Eggs | Better Homes & Gardens
My daughter and I took a few supplies we already had and created a little minion Easter egg.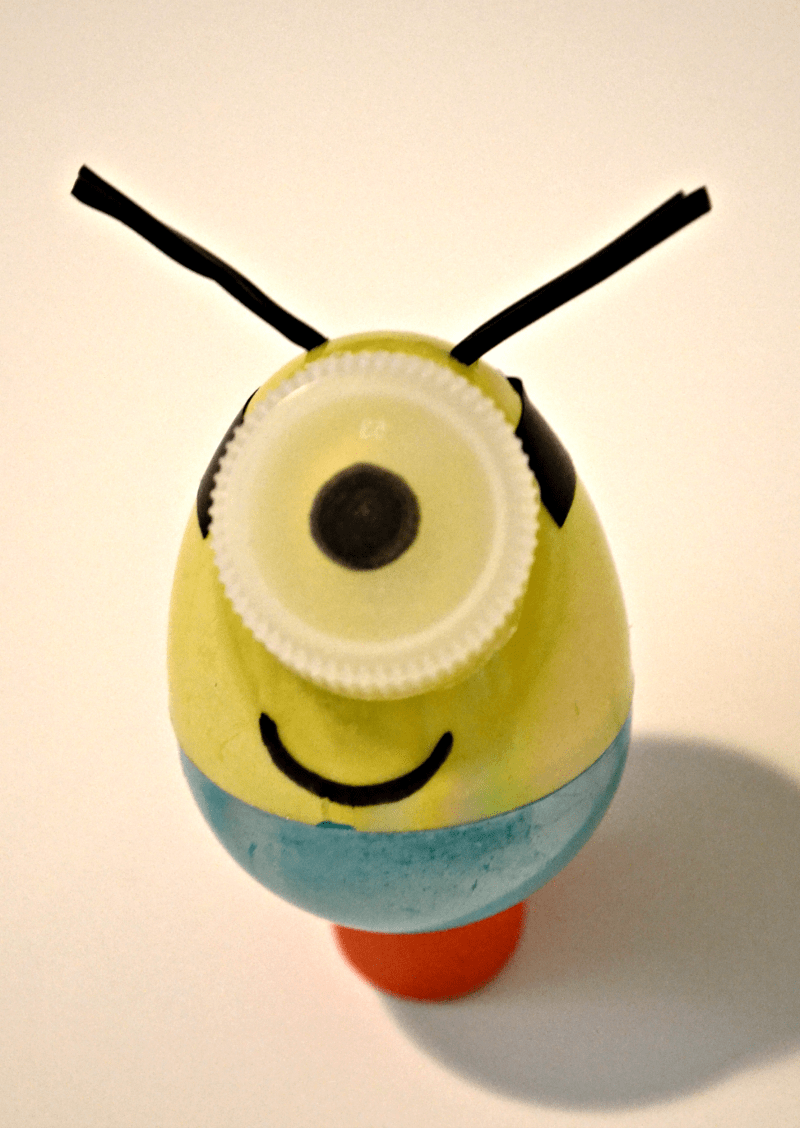 We took the top of a yellow and a bottom of a blue plastic egg. For the goggles we used a water bottle lid and colored in an eye and mouth with a sharpie. We made the strap and hair out of electric tape. It was a really simple design but I think he turned out really cute.
What kind of Easter eggs would you create?